While more manufacturers than ever might be launching crossovers, SUVs and 4x4s, there's still a lot to be said for firms that have these models rooted in their DNA. 
It's Land Rover that might spring to mind first, but you should consider Jeep as well. This American brand produces some of the most unstoppable cars around, and while it's had to adapt and change to buyer habits – it's offering crossovers, too – Jeep models remain some of the most rugged and dependable on sale today. 
So if you fancy something a little different in the crossover and SUV market, you should really consider a Jeep. Here's a quick guide to the range…
Renegade – from £22,775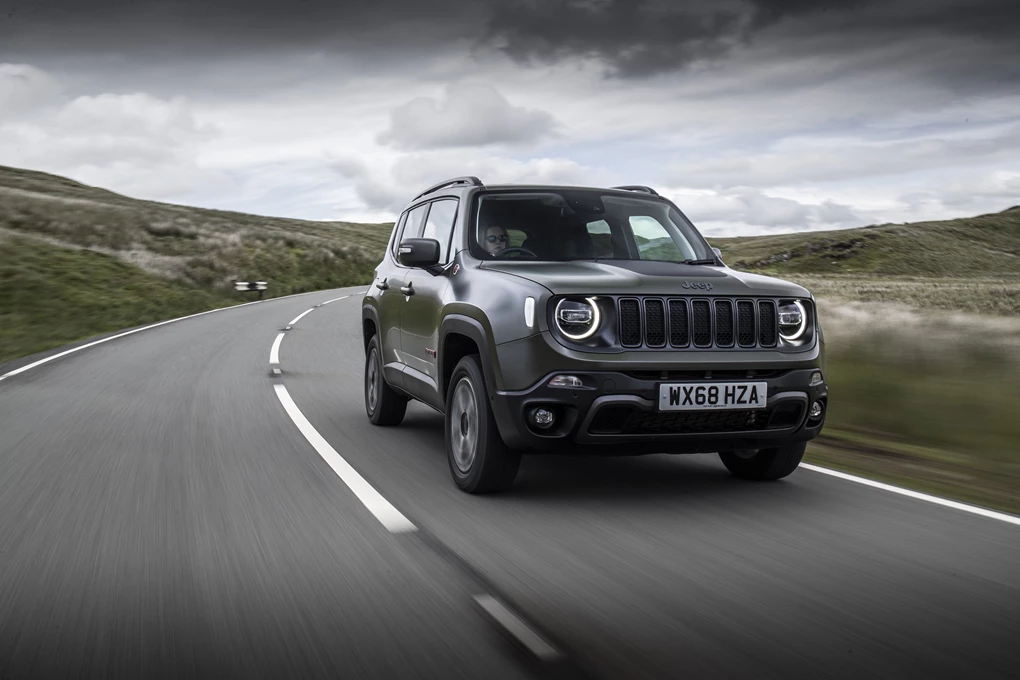 The Renegade is the best example of how Jeep has had to adapt and change in recent years – venturing into the lucrative compact crossover segment with this cool and chunky-looking model. 
Front-wheel-drive derivatives are available to those wanting rugged looks but not needing the extra off-road ability, though Jeep still offers a top-spec 'Trailhawk' model. This is 'Trailrated', which means it's incredibly talented off-road and the most capable crossover around.
It will also soon be available with a plug-in hybrid derivative, which will be the first electrified Jeep. Known as the '4xe', this is set to be to offer a 30-mile electric range and be very cheap to run.
Compass – from £26,760
If you're looking for a family-sized crossover, high on your priority list should be the Compass. It again carries over Jeep's trademark chunky styling, with the Compass being just that bit more practical and versatile than the Renegade. It makes it a great option if you're looking for a new family car. 
Just like the Renegade, you can pick it with front- or four-wheel-drive, while a 'Trailhawk' model is available if you really want to head off the beaten track. You get a lot of kit for your money as well – highlights including an eight-inch touchscreen, a reversing camera and keyless entry and start. 
Wrangler - from £40,535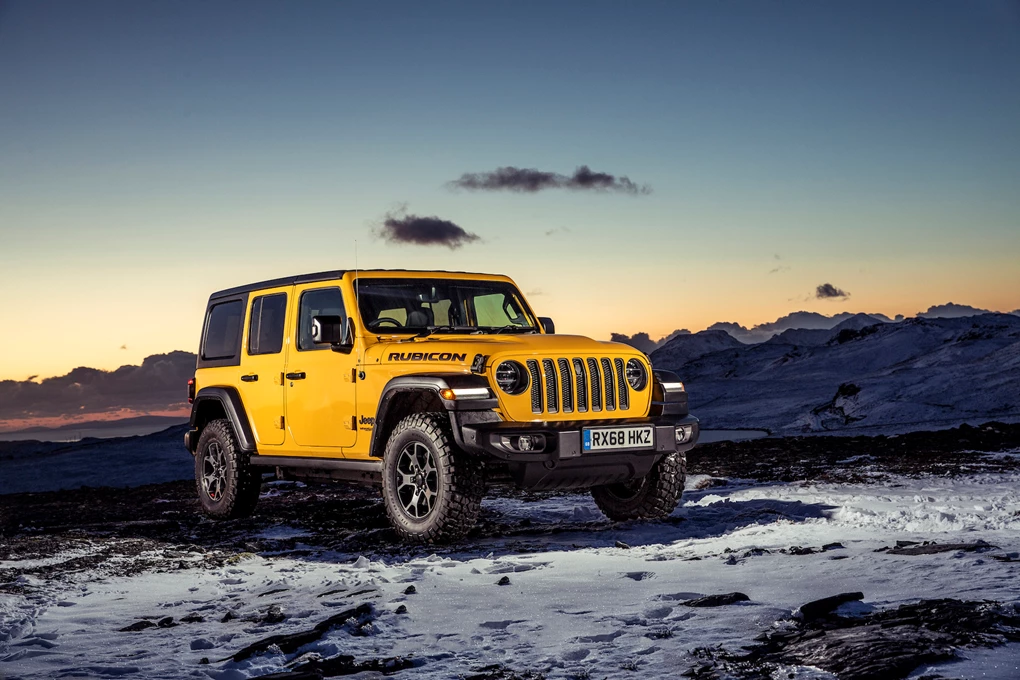 Undoubtedly the most iconic of all Jeeps, the Wrangler is the model that gets the closest to Jeep's true off-road pedigree and is undoubtedly the spiritual successor to the original Willys Jeep. 
Despite its traditional styling, it's one of the most modern Jeeps – receiving a major update in 2018, which saw a pair of cleaner engines being introduced, along with enhanced technology and safety kit. But Jeep hasn't forgotten about the need to for it to be monstrously capable off-road, and there is nothing quite like it once you leave the tarmac. 
Both three- and five-door versions are available, while the Wrangler is also the most customisable Jeep thanks to various accessories and bright colours on offer. 
Grand Cherokee - from £54,710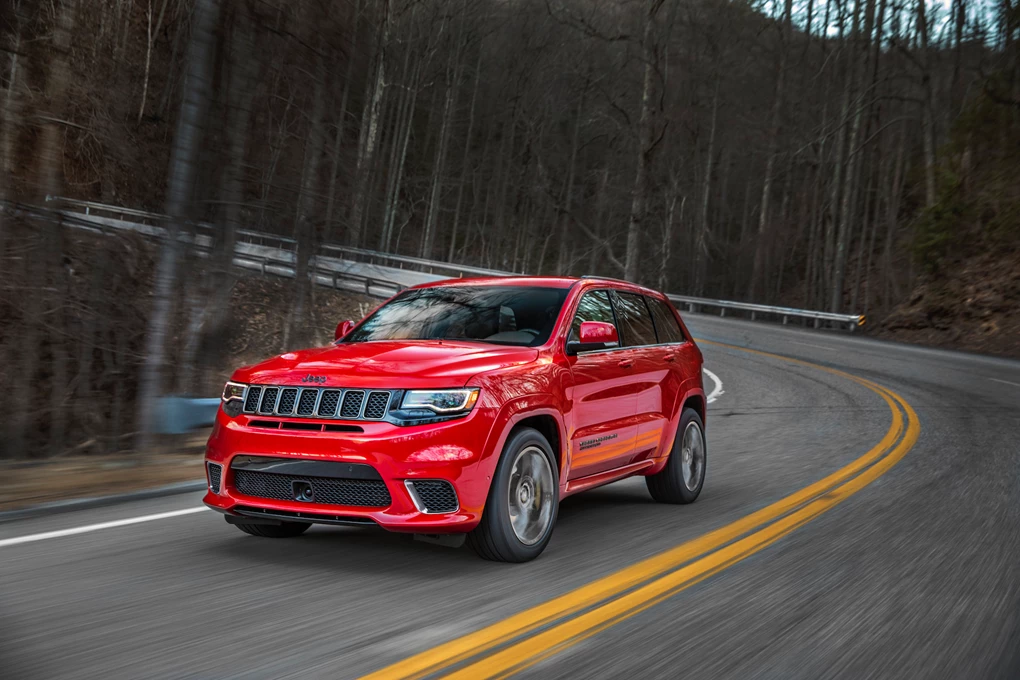 If you're looking for a traditional large SUV, the Grand Cherokee is a model that should be on your shortlist. It might lack the modern tech and interiors of more premium rivals, but if you want a comfortable and spacious SUV to waft around in, few things can get close to it.
Standard equipment is also seriously impressive and includes the likes of a panoramic sunroof, 20-inch polished aluminium wheels and a full nappa leather interior. 
But the Grand Cherokee also has another streak to it – performance. You might not think it, but this Jeep is available with the most powerful engine found in a production SUV – a 700bhp 6.2-litre V8 engine, which enables an incredible 0-60mph time of 3.5 seconds.
Enquire on a new Jeep