The BMW 1 Series hatchback is one of the most popular choices of new executive car in Britain. Available with three or five-doors and starting from just over £20,000, this premium motor offers a luxurious, comfortable and well-equipped cabin as well as an appealing mixture of engines. For drivers wary of running costs, there are small and frugal diesels averaging over 70mpg to consider, while for enthusiasts there's some feisty turbocharged petrol units to boot.
The sporty, rear-wheel drive set-up of the BMW 1 Series adds an extra element of fun and makes this car really stand out further in the premium hatchback segment.
While the BMW 1 Series is a very good car, it is not necessarily the ideal car for you if you're considering a premium hatchback. If you would ideally prefer something that's a little more practical, efficient, powerful or simply cheaper to buy, then there's plenty of alternatives worth considering. In this guide, we highlight five of the current best alternatives to the BMW 1 Series hatchback.
Audi A3 Sportback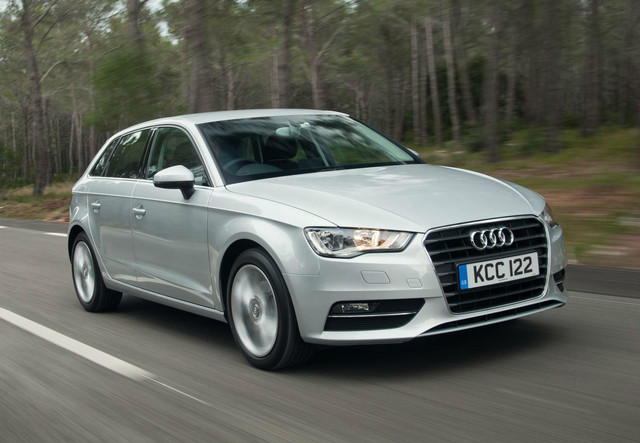 Like the 1 Series, this is a very popular choice of premium hatchback. Crucially though, the five-door Audi A3 Sportback starts at almost two grand less than the five-door 1 Series. That lower price does not result in compromised practicality or performance however.
The Sportback is spacious both front and rear, with 380 litres of boot space as standard - more than the 1 Series. The Audi also comes with a solid range of engines, including a nippy 178bhp 1.8-litre petrol and a 104bhp 1.6-litre diesel. The latter engine officially averages 74.3mpg and emits just 99g/km of CO2.
The driving set-up of the A3 Sportback is not as sporty compared to the 1 Series, but it should please car buyers interested in a more comfort-focused experience.
Mercedes A-Class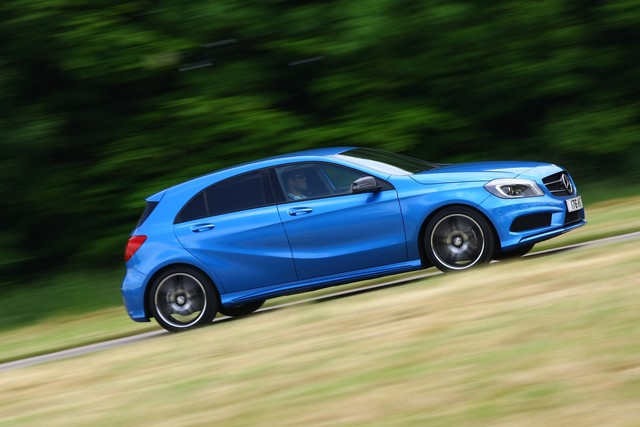 Another direct rival to the 1 Series, the Mercedes A-Class boasts top quality materials and a plentiful kit list. It's pretty similar to the rivalling BMW in that the ride is pretty firm with sporty characteristics. While the 1 Series will probably have the edge for driving purists, the A-Class still offers a lot of grip through the corners with a solid range of engines.
Included in the range is a powerful 1.6-litre turbocharged petrol and a 170bhp diesel that records a combined 64.2mpg and emits 115g/km. Whether you choose to pick the Mercedes ahead of the BMW rival will come down to personal preference.
What helps the A-Class stand out in the premium hatchback segment is that it's a bit different to the more common selections and has really eye-catching looks. Arguably, the A-Class has the best exterior and interior styling out of all the current German premium hatchbacks on sale now.
Mazda3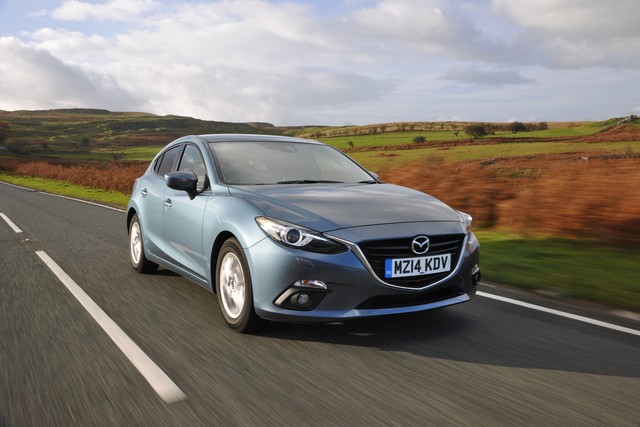 With prices ranging from around £17,000 to £22,500, the Mazda3 hatchback is considerably cheaper than the BMW 1 Series. It also has a really appealing design that can match up to the more premium hatchback entries around.
The Mazda3 offers virtually everything you'd expect from a Focus-sized hatchback. It's spacious and equipment levels are decent for its price range. Thanks to the extensive use of lightweight materials and fuel-saving technologies, the Mazda3 is also agile to drive and offers some efficient engines. The most efficient of all is the 2.2-litre diesel returning 68mpg and emitting just 107g/km in CO2.
If you're interested in a premium hatchback like the 1 Series but don't quite have the budget for it, then the Mazda3 is an alternative worth settling on that impressively doesn't feel like a step backwards.
SEAT Leon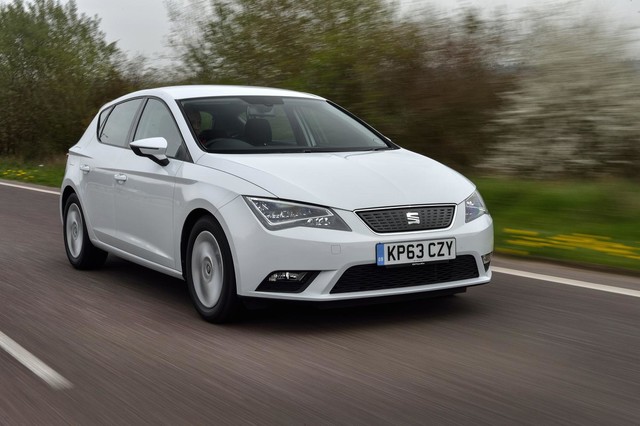 The SEAT Leon hatchback, available in three or five-door guises, is based on the same platform as the excellent Volkswagen Golf, yet its starting price is over a grand less.
Starting from a little under 16k, the Leon offers sporty styling, very responsive steering and a roomy cabin built to VW's usual high standards. There's a very diverse range of engines to suit different drivers, whether cheap running costs or plenty of grunt is your priority. For the former, there's the 1.6-litre TDI Ecomotive which averages 85.6mpg and emits a mere 87g/km of CO2.
If practicality and efficiency are your main priorities, and you're willing to pass up on a premium badge and some extra luxury, then the SEAT Leon is a hatchback well worth considering.
MINI Countryman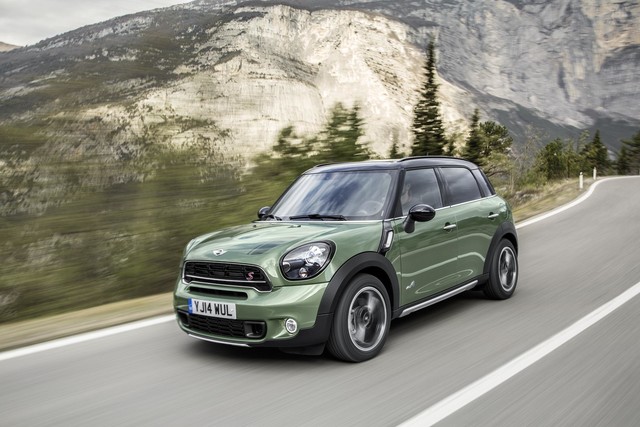 If you're interested in a practical, premium-badged car but prefer something a little bigger than the 1 Series or its direct rivals, than there are certain crossover models that may be worth considering instead. While it is bigger than the 1 Series, the MINI Countryman is priced considerably lower, with prices starting from around £17,000.
The BMW-owned MINI brand currently offers the Countryman crossover, which has styling very similar to its popular hatch counterpart, but fits it onto a larger body. BMW's ability to create versatile and smartly-designed interiors is also reflected nicely when considering the inside of the Countryman.
Engines for the Countryman are sourced from BMW and each one offers a good balance between performance and efficiency. The 1.6-litre diesel with either 90bhp or 112bhp is a particularly impressive choice. Four-wheel drive is also available on a few specifications including Cooper, Cooper S and Cooper D – which all start from between about £19,000 and £22,000.