Since it first arrived more than 15 years ago, the Ford Focus hatchback has been one of the most popular family cars in Britain. In terms of new registrations in fact, the Focus has consistently been among the top three best-selling new cars in this country.
The continued popularity of the Focus is easily explained, as it offers pretty much everything you'd want from a family hatchback. Not only is it spacious and very safe, the Focus is also one of the best handling hatchbacks on the market and is backed by some great engines. These include the frugal 1.5-litre TDCi diesel and the 1.0-litre EcoBoost petrol.
However, while the Ford Focus is a very good car, it has a lot of competition nowadays and there are many other decent hatchbacks and types of family car to consider. If you're after a family car and priorities include either frugality, interior quality or affordability, then you may be better off with something else. Here is our selection of five cars that represent good alternatives to the high-selling Ford Focus.
Volkswagen Golf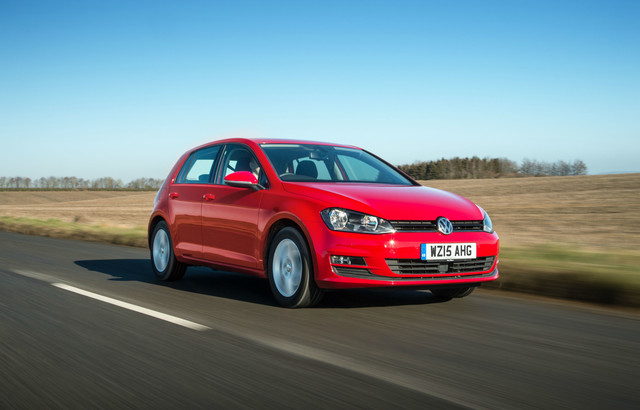 Another very popular hatchback in Britain, the Volkswagen Golf is pricier than most of its rivals. It starts from just over £17,000, whereas the Focus starts from about £14,000. The price difference alone could be enough to lure family car buyers towards the Focus, but if you don't mind paying a slight premium, then you won't be disappointed.
The VW Golf is bigger and more spacious inside than the Focus, with the boot of the Golf standing at 380 litres, compared to the 316 litres offered by the Ford. Like the Ford, the Golf can also offer some seriously frugal figures, courtesy of its 1.6-litre BlueMotion diesel.
Even better, the VW Golf feels like a significant step up compared to its Ford rival when it comes to standard kit and interior quality. Plus, the badge alone carries extra appeal.
Peugeot 308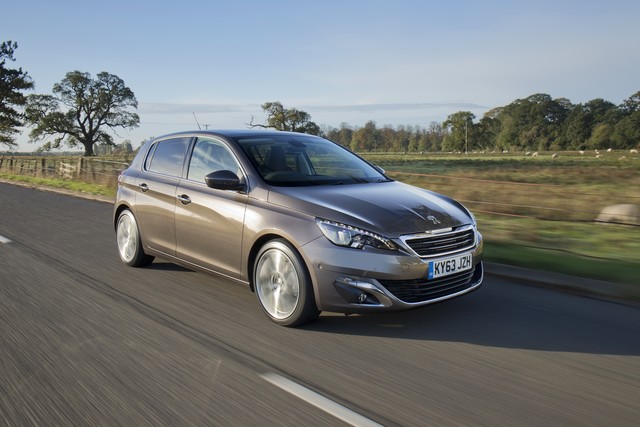 The latest-generation Peugeot 308 was named European Car of the Year in 2014, which is a good early sign of this family car's quality. Compared to the Focus, the 308's drive is unlikely to appeal as much for driving enthusiasts.
The 308 is still well worth considering, however, because of what it offers in terms of frugality and style. If you want to save money at the pumps, there's little in the hatchback segment that compares to the 308. Engines include a 1.6-litre BlueHDi diesel which records a really impressive average fuel economy of 91.1mpg, while CO2 output is a mere 82g/km.
Furthermore, the exterior design, with its shiny and imposing front-grille, along with the minimalist interior layout are both really eye-catching and establish a classy vibe to the Peugeot.
Skoda Octavia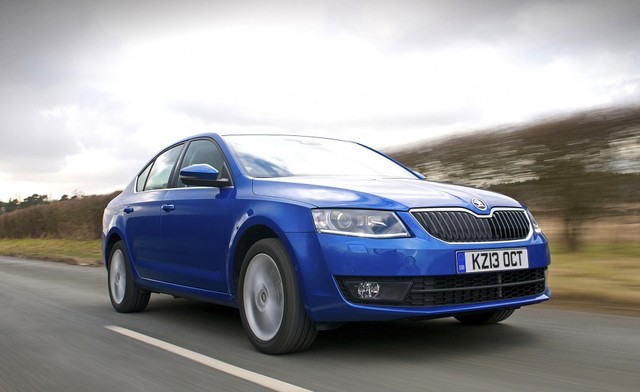 If you're looking for a well-priced family hatchback and the Focus is too small for preferences, then the latest Skoda Octavia could be the perfect answer. The Octavia is based on the same platform as the latest Volkswagen Golf, SEAT Leon and Audi A3. However, the Skoda is cheaper than all those three other hatchbacks, starting at £16,525.
That is significantly more than the Focus's starting price, but all Octavia specifications are cheap to run and very practical. The Skoda's boot capacity of 590 litres comfortably beats all the direct competition. Even though the Octavia comes from a 'budget brand', you still get luxuries such as air-conditioning and Bluetooth as standard. Virtually all components in the Octavia are provided by Skoda's owners Volkswagen, which provides reassurance in terms of build quality.
Volvo V40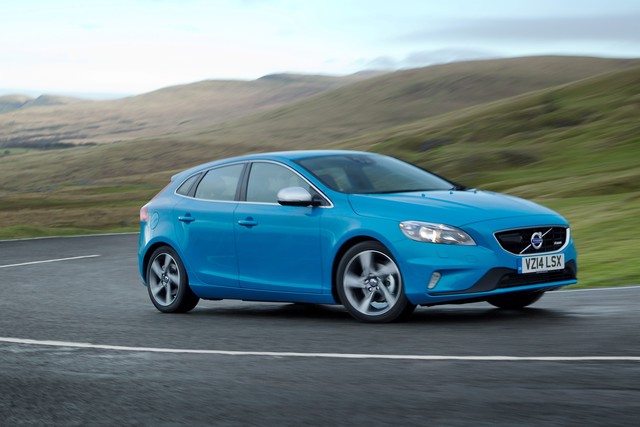 The Volvo V40 is a good-looking hatchback boasting a luxurious and cleverly-designed interior with plenty of standard kit. You get luxuries such as a five-inch colour display screen, DAB radio and also, like other new Volvos, there's an extensive list of standard safety kit on offer.
The impressively efficient 2.0-litre diesel engines can return up to 83.1mpg combined and emit as little as 88g/km.
In terms of driving dynamics, the V40 isn't as sporty when compared to German premium alternatives, but if you're browsing the family car market for something that offers style and comfort, than the Volvo V40 deserves a look.
Nissan Qashqai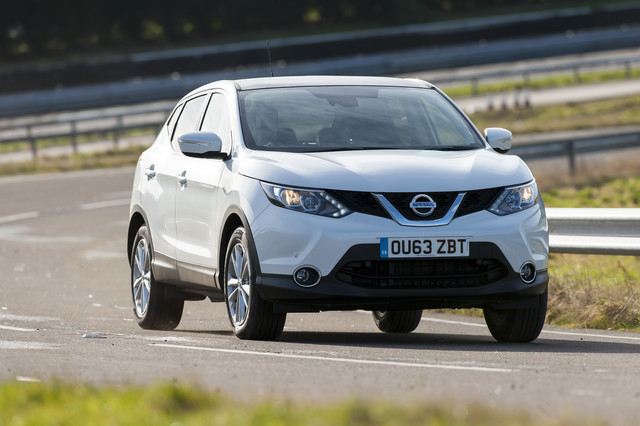 Nowadays, a lot of family car buyers are settling on crossovers rather than more traditional hatchbacks. That's not really a big surprise since they can be bigger and more practical in comparison to hatchbacks, yet they typically don't appear as hulking or box-shaped as MPVs.
The most popular (and arguably finest) example of current crossovers offered in Britain is the Nissan Qashqai. It's so popular in fact that, like the Focus and Golf, it has featured in the top ten for best-selling new cars in Britain over the past few years.
The Qashqai is more expensive than the Focus and majority of other family hatchbacks, starting at just over £18,000, but it's still worth considering as an alternative though, because it is affordable for its class and you get a lot of car for your money. More spacious and comfortable than most family hatches, the Qashqai also has a decent-sized boot of 430 litres and extensive safety kit particularly for the higher trim levels.
Whether you choose a front or four-wheel drive powertrain option, the Qashqai feels very comfortable to drive. It's most efficient engine, a 1.5-litre dCi diesel, is even capable of over 70mpg and emits less than 100g/km in CO2. The Nissan blends all the essential qualities expected from a family car within a stylish package.