With the government only permitting new plug-in hybrid and electric cars to be sold by 2030, it's safe to say more of us will be looking at battery-powered options in the coming years. 
And for many, a plug-in hybrid (or PHEV) can be an ideal option, bringing greater long-distance flexibility, but while still being able to complete small trips without waking the engine. 
Many manufacturers now offer such models, and Audi is also now ramping up its presence in this market, but what plug-in hybrids are available from this premium German firm? Let's take a look…
A3 40 TFSI e / 45 TFSI e
Kicking off Audi's plug-in range is an electrified version of its popular A3 hatchback, which brings sleek looks and a high-quality cabin in a compact package. 
It uses a 1.4-litre petrol engine combined with an electric motor and battery, with power outputs of 201bhp and 242bhp available. With a 41-mile electric range, many journeys could be completed purely as an EV. 
A6 50 TFSI e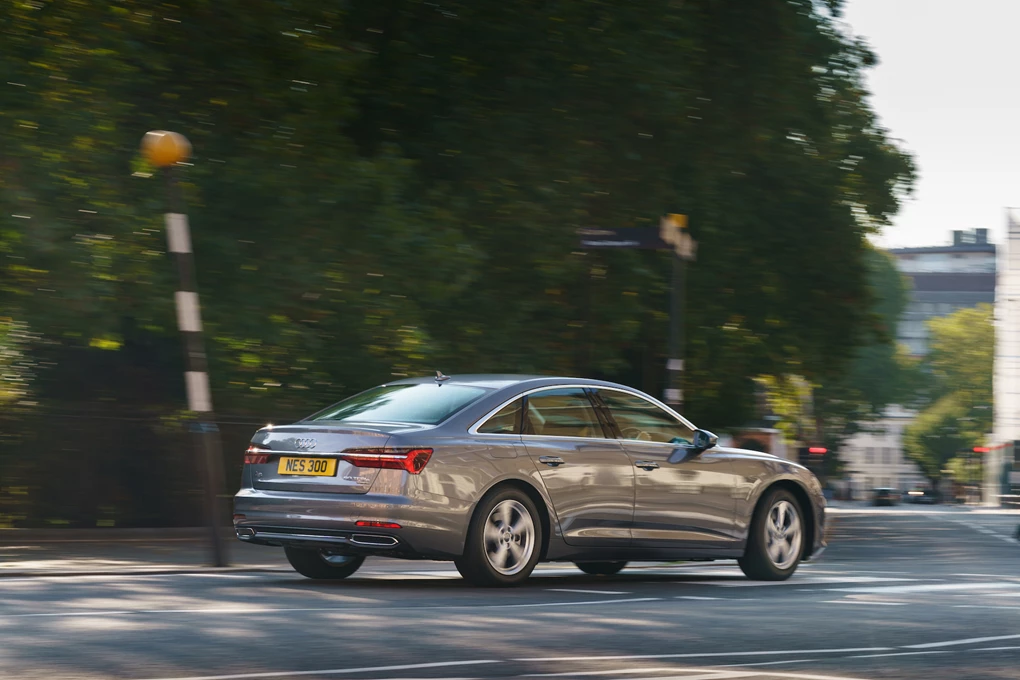 Plug-in hybrids are particularly popular in the executive car class, with most models in this sector available with a PHEV option. Audi's sleek and high-quality A6 doesn't miss out, either. 
A larger 2.0-litre petrol engine serves the basis for the A6's plug-in powertrain – as it does for most of Audi's range – and allows for a claimed 34-mile electric range. Note that, unlike rivals, the A6 TFSI e is only available as a saloon and not an estate like the regular petrol or diesel-powered A6. 
A7 50 TFSI e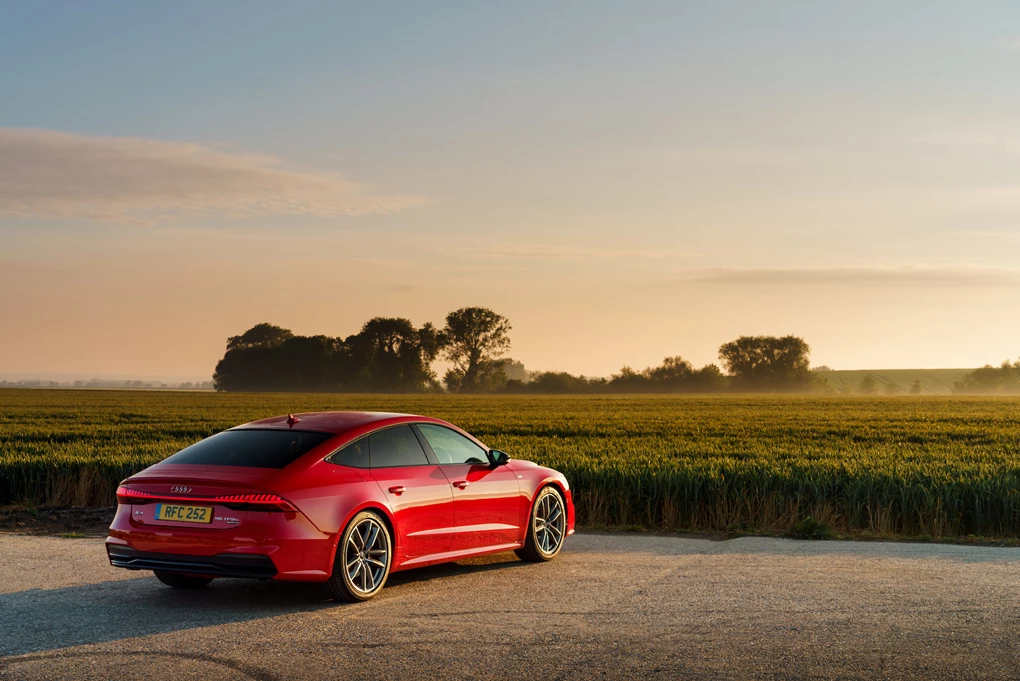 If you like the technology and size of the A6, but fancy something that's a bit more stylish, the firm's slightly larger A7 will be right up your street – bringing cool 'coupe-like' looks, but while still being practical. 
The A7 is also available with a plug-in option, which shares the same powertrain as the A6, and delivers much the same performance and running costs. 
A8 60 TFSI e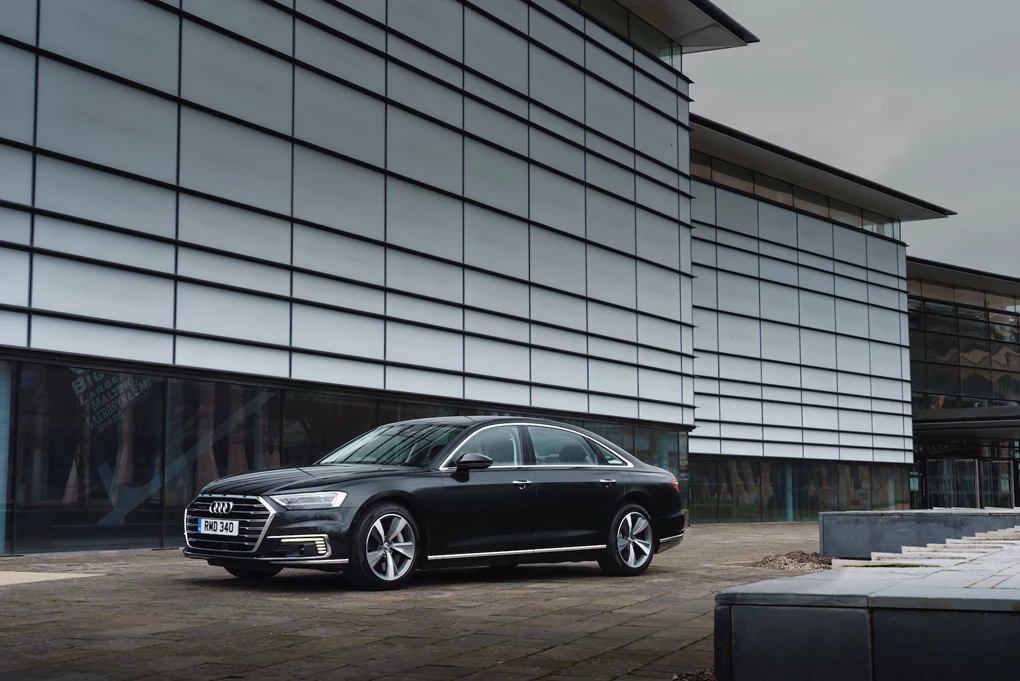 Given the comfort and refinement that are required from a luxury car, they're perfectly set up to be electrified, as those are two things that PHEVs are renowned for. 
And Audi's flagship A8 doesn't miss out on this treatment, either. It also uses a larger 3.0-litre petrol engine combined with an electric motor and battery to produce a punchy 443bhp that gives this saloon a healthy dose of power, as well as the ability to travel for 29 miles on electricity. 
Q3 45 TFSI e (coming soon)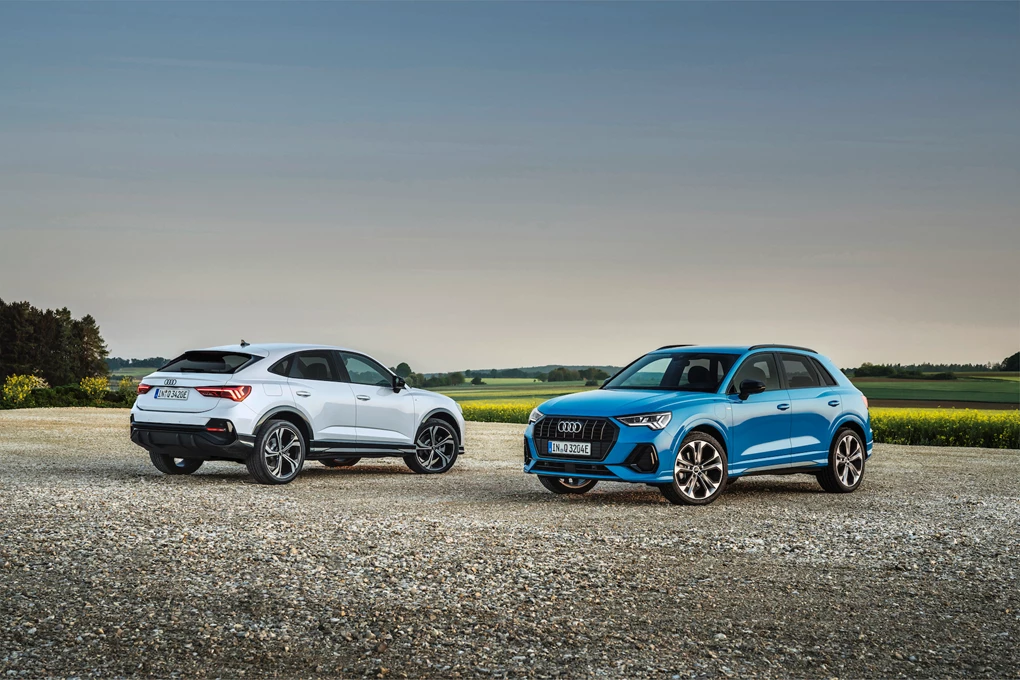 Given the Q3 SUV is now one of Audi's most popular cars, it's not surprising that it will soon be available as a plug-in hybrid option. It will be available in both the conventional SUV bodystyle, as well as the sleeker Sportback version, too. 
Sharing the most powerful 242bhp powertrain from the A3 PHEV, this Q3 should have plenty of poke, with Audi also anticipating it to travel for 31 miles as an EV. 
Q5 50 TFSI e/ 55 TFSI e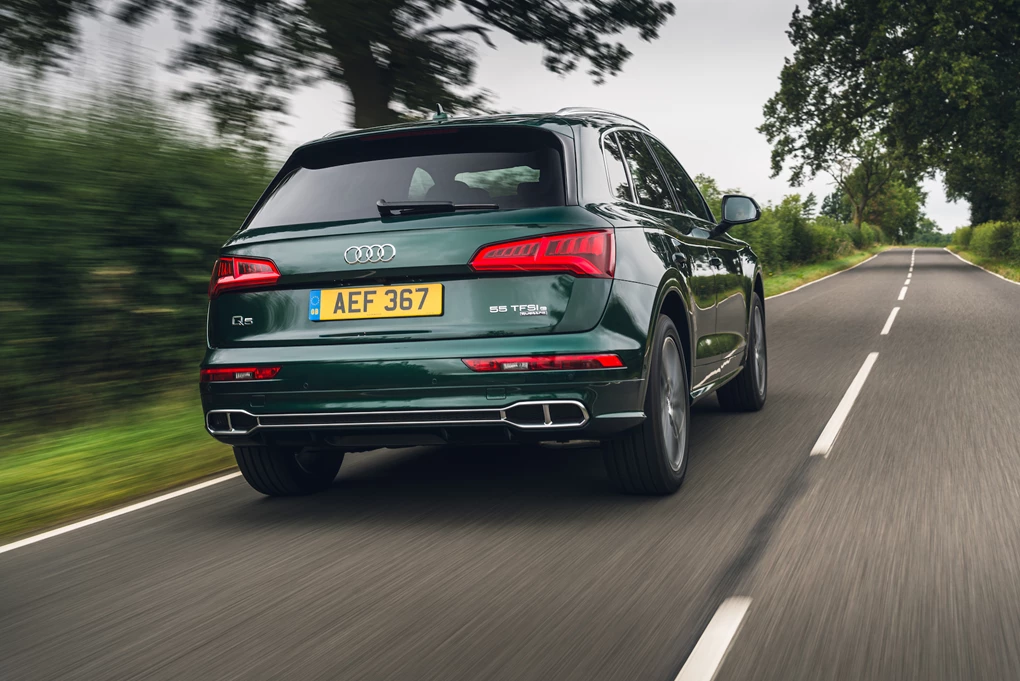 If you want a premium mid-size family SUV, high on your shopping list should be the Audi Q5. This is also a model now available as a plug-in hybrid, too, ensuring it doesn't lose out sales next to rivals from Volvo, BMW and Mercedes, which all get electrified options. 
The Q5 gets a choice of powertrains, including the 295bhp output from the A6 and A7, as well as a punchy 362bhp version. 
Q7 55 TFSI e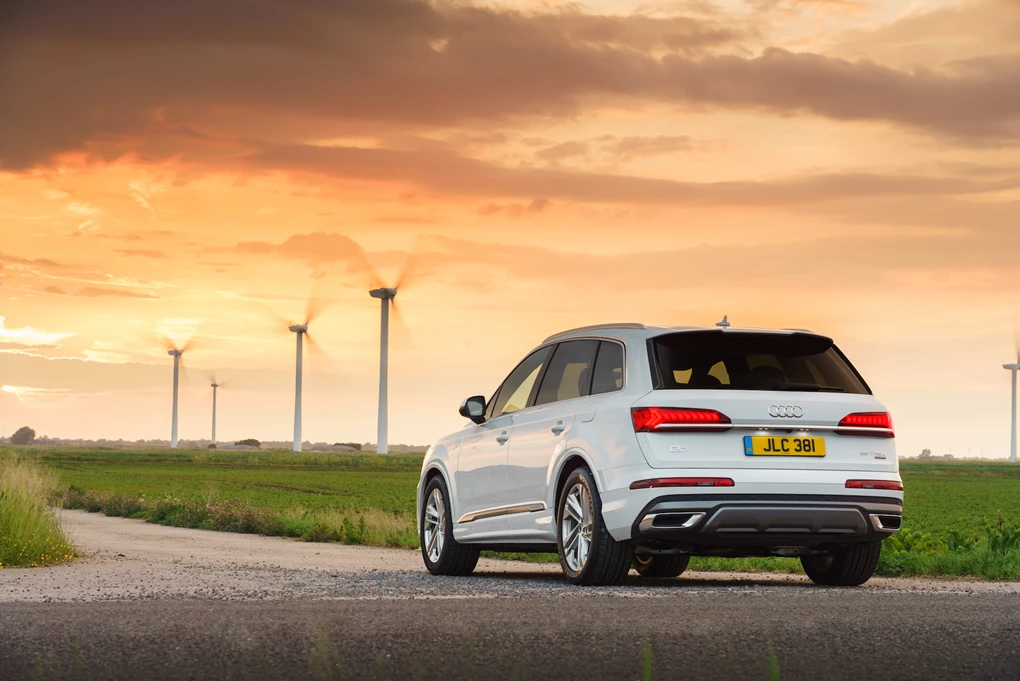 There are few better large SUVs than the superb Audi Q7, which offers quality, style and spaciousness in abundance. 
It's been available as a hybrid for several years, too, but is now available with a powerful 376bhp PHEV version, using a 3.0-litre petrol engine as its base. Some of its rivals can travel further on electricity,  but the ability to run for 29 miles as an EV could still help to result in low running costs. 
Q8 55 TFSI e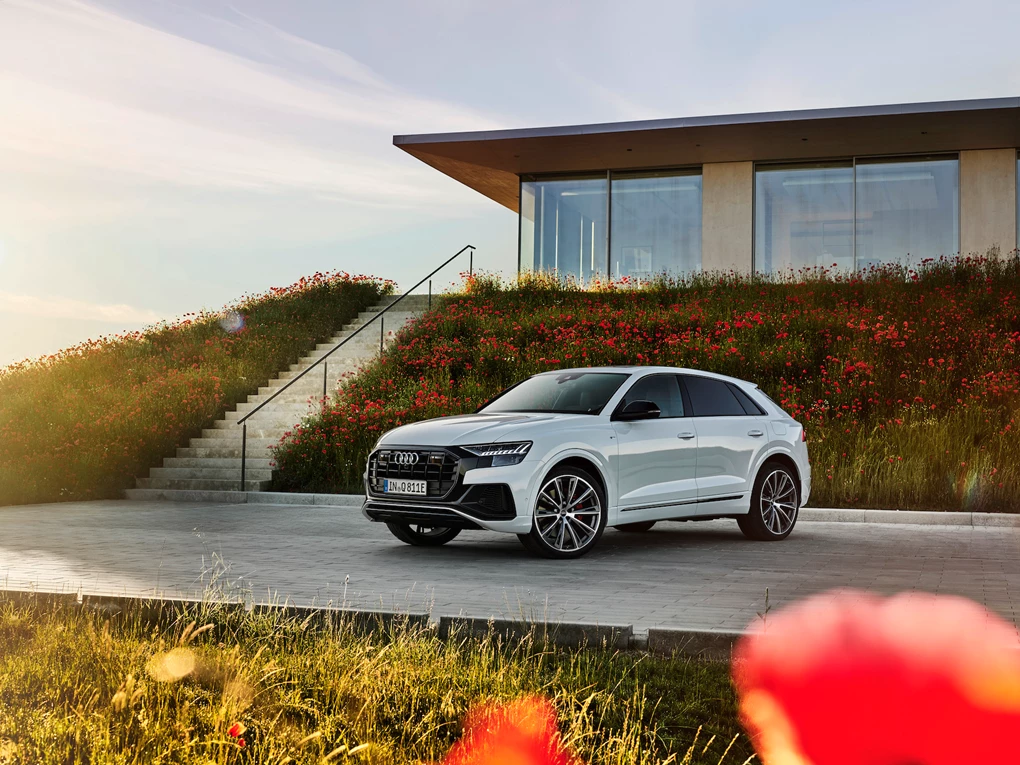 The Q8 is essentially a sleeker and bolder-looking version of the Q7, so perhaps unsurprisingly it's also available as a plug-in hybrid. 
With a claimed 28-mile electric range, it means this electrified SUV could be cheaper to run than a petrol supermini.
Enquire on a new Audi plug-in hybrid