Audi's sporty division dates all the way back to the 1980s, when it debuted the original Quattro – a brilliant car that remains exceptionally desirable on the used market. 
But the German brand didn't roll out its 'RS' badge on its performance cars until 1994 with the superb RS 2 Avant (which means estate) – a model developed alongside Porsche, and which set a great precedent for the future.  
It was performance estates that helped to establish 'RS' and these models continue to lead the way. However, the line-up has extended a lot – including into hot hatchbacks, SUVs and also convertibles.
So if you're looking for a new Audi RS model, here's what's on offer…
RS 3 – from £46,310
Enquire on a new RS3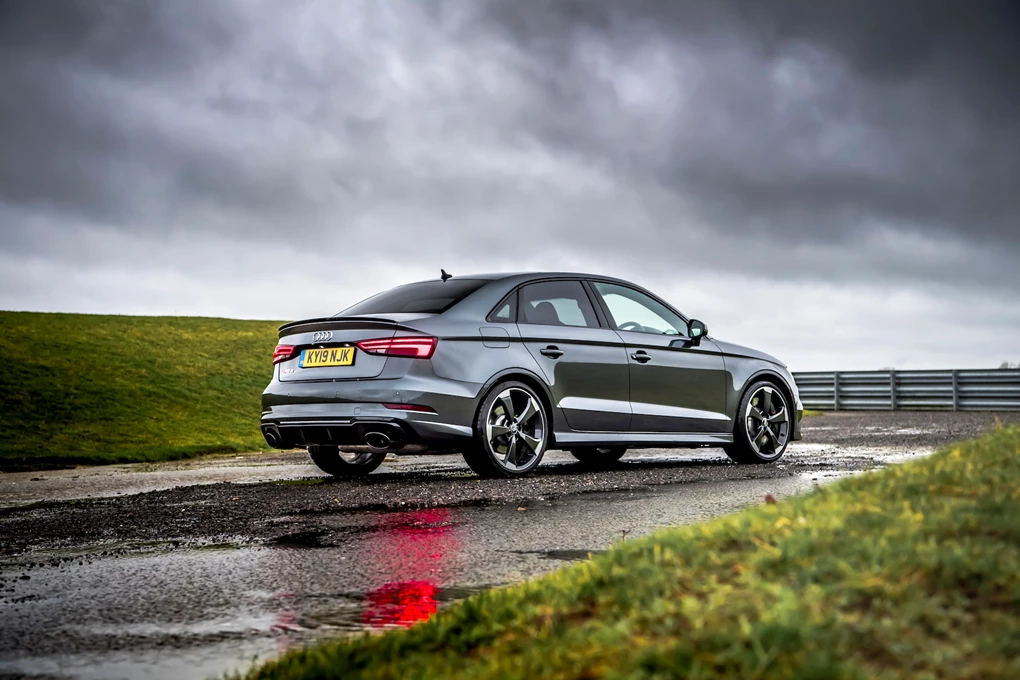 Audi's most affordable RS model is the RS 3, which is available from £46,310. Available as a five-door hatchback or a compact four-door saloon, this is one of the most exhilarating hot hatches around. Its 395bhp 2.5-litre engine is one of the most characterful around, and sends power to all four wheels – as is the case in every Audi RS model.
RS 4 Avant – from £64,625
Enquire on a new RS4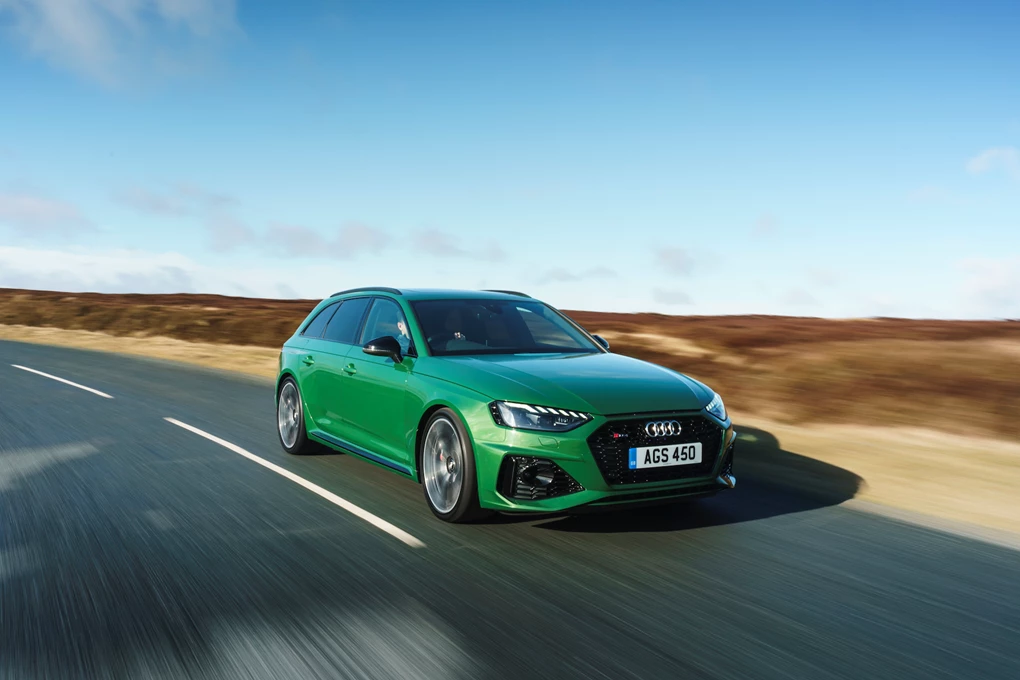 The RS 4 is the longest running 'RS' nameplate around, with the model first debuting in 2000. While originally debuting as an estate, Audi experimented with saloons and convertible RS 4s, but since 2013 has just offered it as an Avant again. It's the smallest Audi estate, but one that would be a superb everyday family car. For 2020, it's been facelifted with a more intricate front end along with a revised infotainment system. It retains its 444bhp 2.9-litre biturbo V6, though.  
RS 5 – from £69,525
Enquire on a new RS5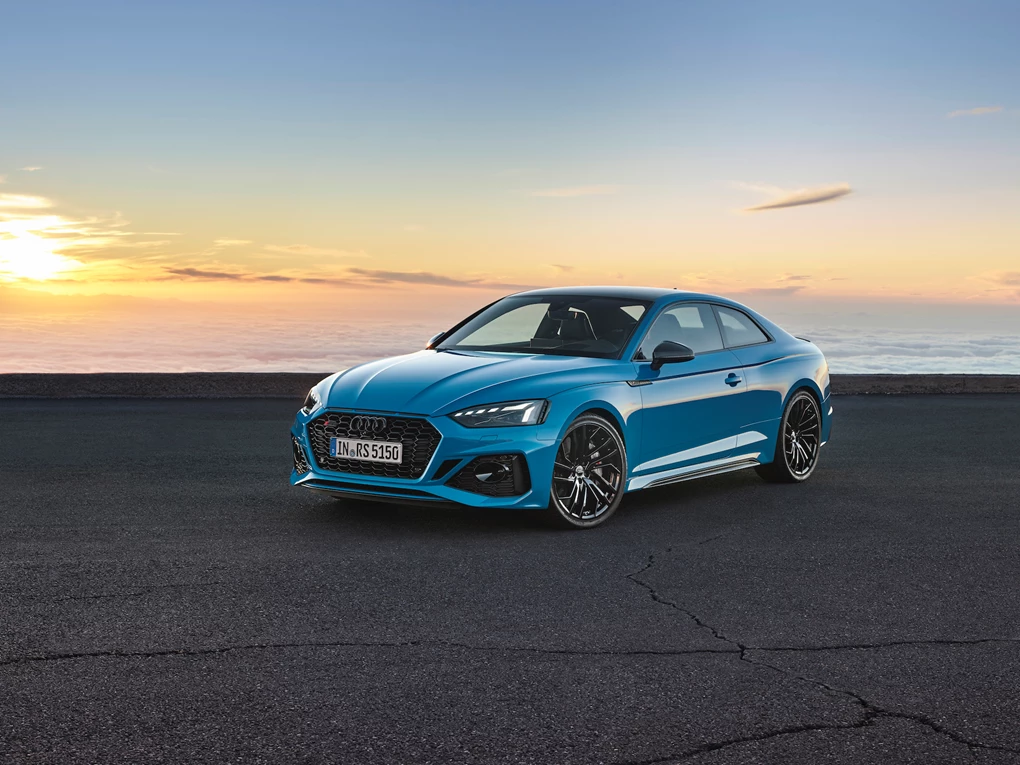 If you fancy a sporty Audi and don't need the practicality of a hatchback or estate, it's well worth considering the sleek RS 5. This model features the same powertrain as the RS 4, and can be had as either a sleek two-door Coupe or a more versatile five-door Sportback – the latter really looking the part. If spaciousness isn't at the top of your priorities, but you still want a performance car you can happily use every day, the RS 5 is a superb choice. It's worth noting that Coupe and Sportback models are identically priced, too.
RS 6 Avant – from £92,790
Enquire on a new RS6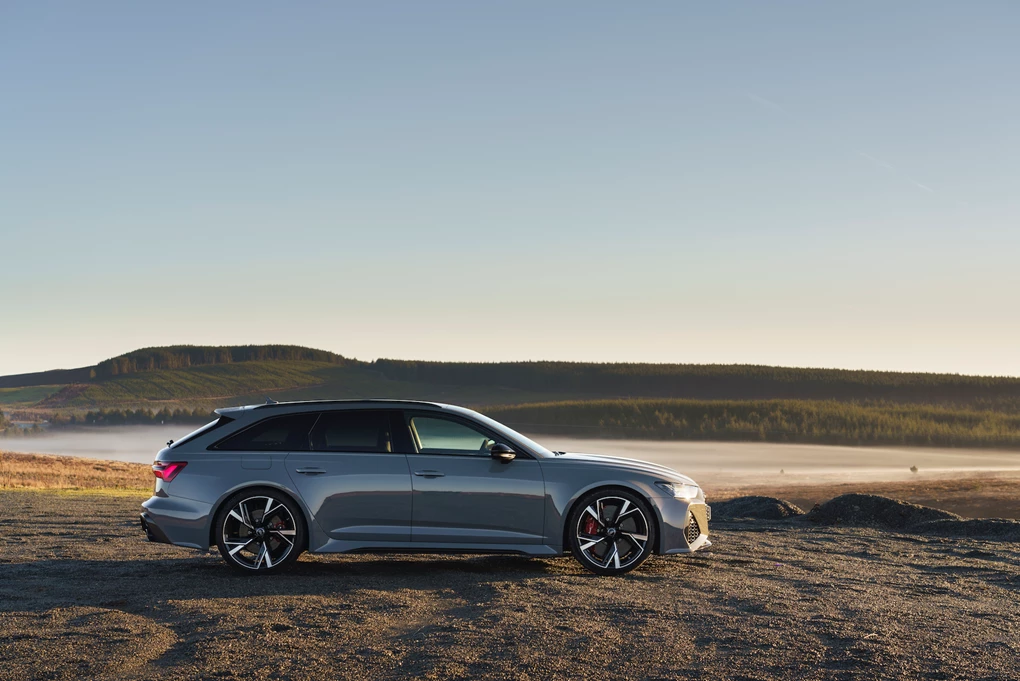 What is often regarded as the 'halo' model in the Audi RS line-up is the RS 6 Avant. Based on the regular A6 – a model that's a great executive car, but not very inspiring to drive or look at – this model is truly transformed when given the RS treatment. With a monstrous 592bhp 4.0-litre twin-turbo V8 in the bonnet, the RS 6 can sprint from 0-60mph in just 3.4 seconds – making it one of the quickest estate cars ever produced. It's not cheap, but if you want a performance car for every occasion, this is the car to have.
RS 7 Sportback – from £97,090
Enquire on a new RS7
While the RS 6 estate car is a great all-rounder, some people just don't want the look of an estate car. If that's you, then you should consider the sleeker RS 7 Sportback. It shares the same engine and performance as the RS 6, but is easier on the eye, and remains an impressively useful choice. At nearly £100,000 it's not cheap, but it doesn't need to be when you have such a high-quality interior and outstanding performance.
RS Q3 – from £52,475
Enquire on a new RS Q3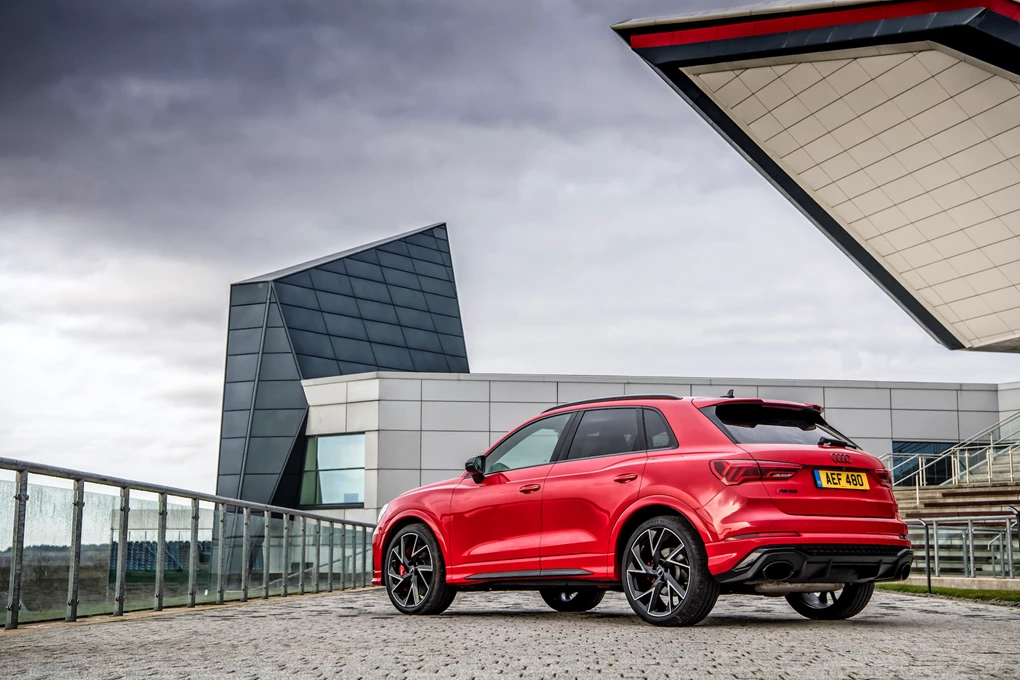 The RS Q3 was Audi's first RS-badged SUV in 2014, and now it's back for a second-generation in 2020. It's more of a crossover than an SUV, and isn't especially roomy, though will still make a great family car – and a fast one at that, as it shares its 395bhp 2.5-litre engine with the RS 3. If you fancy something slightly sleeker, a more 'coupe'-like Sportback version is on offer 
RS Q8 – from £103,790
At the complete opposite end of Audi SUV's spectrum, there is an RS version of the firm's flagship Q8. Not one for the faint-hearted, the RS Q8 is one of the most imposing cars on sale, with its monstrous size and huge 23-inch alloy wheels giving it some ridiculous road presence. It shares its 4.0-litre V8 engine with the RS 6 and RS 7, and despite weighing 2.3 tonnes, it can still hit 0-60mph in just 3.6 seconds. It's also the most expensive RS Audi, too.  
TT RS – from £55,345
Enquire on a new TT RS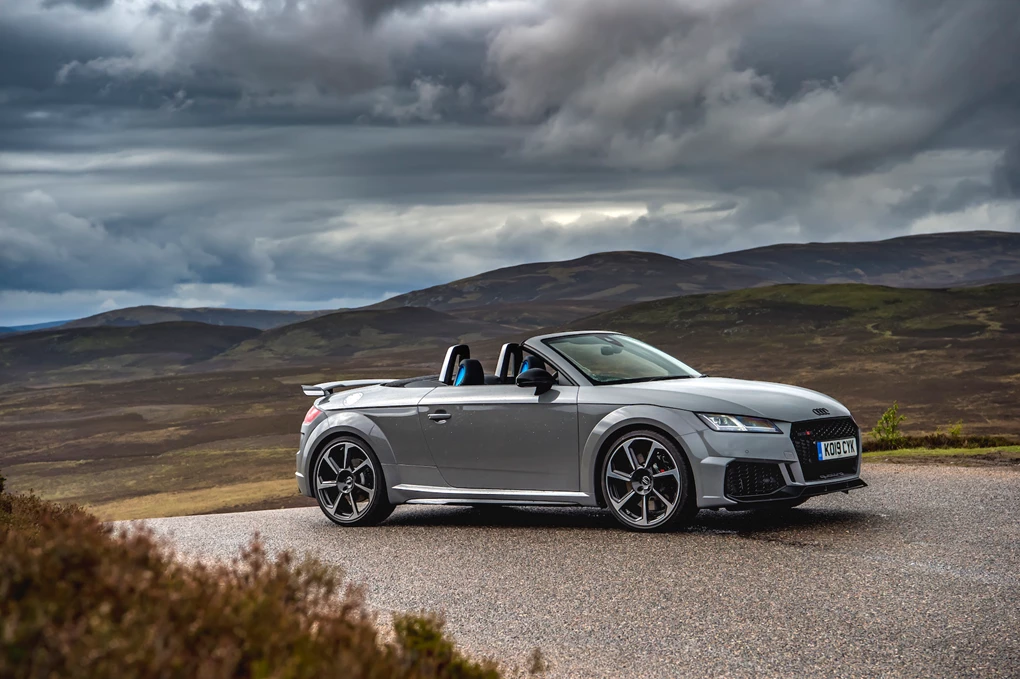 Even after more than 20 years on sale (albeit several generations), the TT remains just as cool and stylish as it always was. Even as standard it's great to drive, but if you want to up the ante, consider the RS variant. It's a car for those that really don't need or care about practicality, though with its stunning high-tech interior, it is a wonderful choice. It's also the only RS-badged Audi you can have as a convertible, as the TT RS is sold as a drop-top Roadster as well as a Coupe. It features the same 395bhp 2.5-litre engine as the RS 3 and RS Q3, and enables this model to hit 60mph in just 3.7 seconds.
R8 – from £128,335
Enquire on a new R8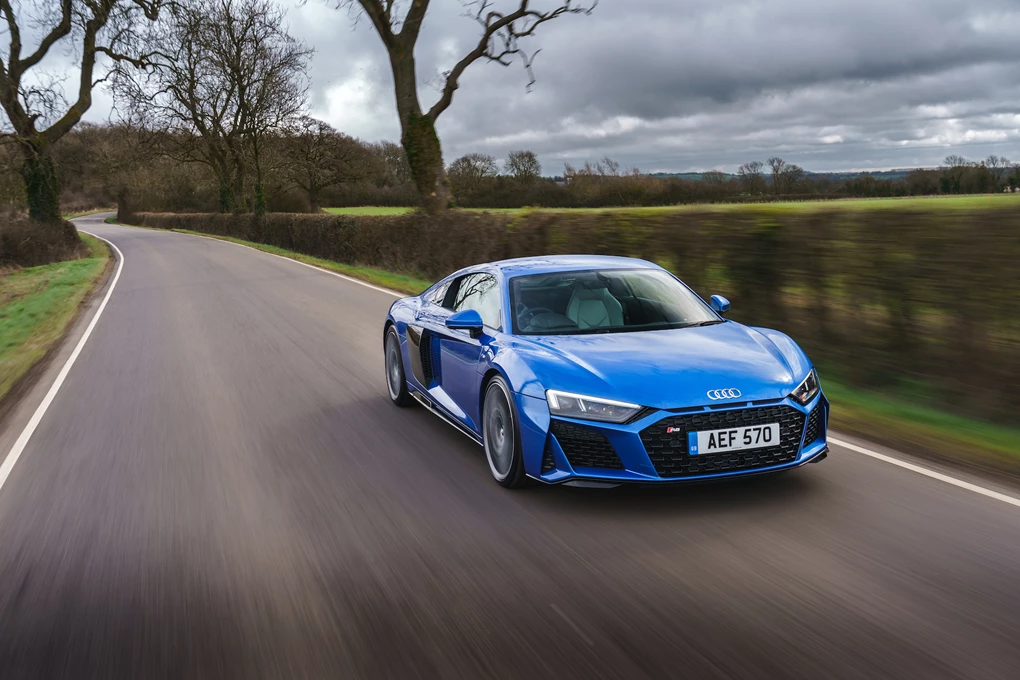 While not explicitly an RS model, the R8 is developed by the same people that crafted the other models on this list, and acts as a halo model for the brand. It's the only supercar ever to come from Audi, and is available as either a Coupe or Spyder (convertible). It's also the most powerful model to come from the firm – its superb 5.2-litre V10 produces up to 612bhp, and enables the model to reach 0-60mph in just three seconds and a hit a top speed of 205mph. You'll need rather deep pockets, but if you want one of the most capable and usable supercars on sale today, the R8 is the car to go for.