Cycling is one of the UK's most popular hobbies, yet there are surprisingly few cars that are ideally suited to those of us who like to drive our bikes around with us. Whether you're an outdoorsy family, a road cyclist or a keen mountain biker, here are the best cars for cyclist in 2018.
Honda Jazz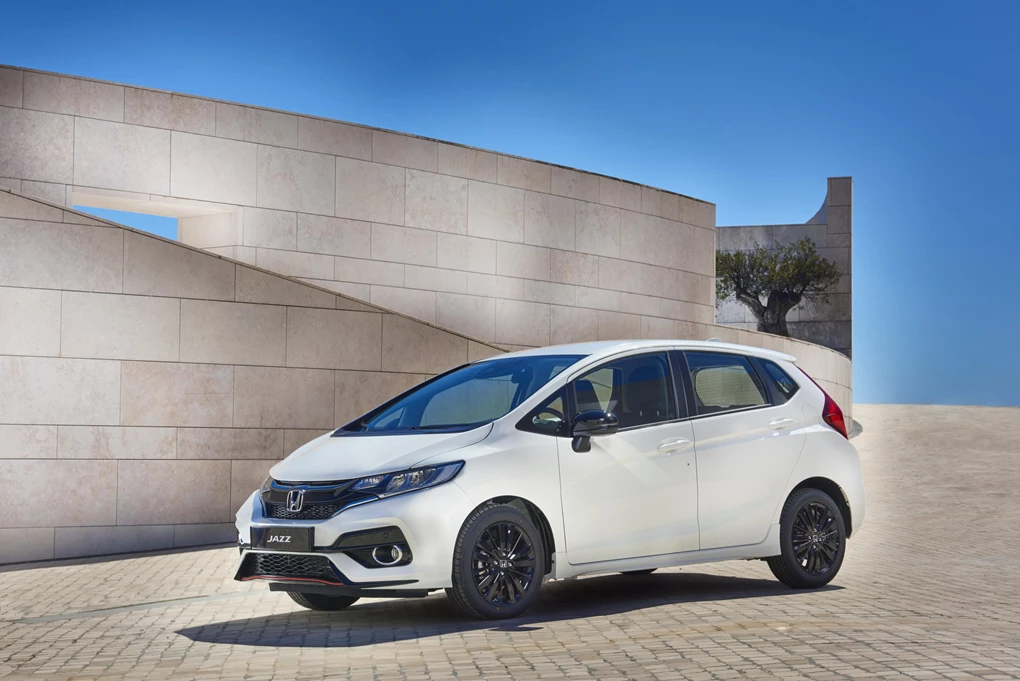 Enquire Now on a new Honda Jazz
The Jazz is a great choice for urban dwellers, who want a car with the footprint of a supermini but with added practicality. It has a long, wide and flat boot floor and a high roof, meaning you can get two mountain bikes in the back standing upright with the back seat folded down.
Nissan X-Trail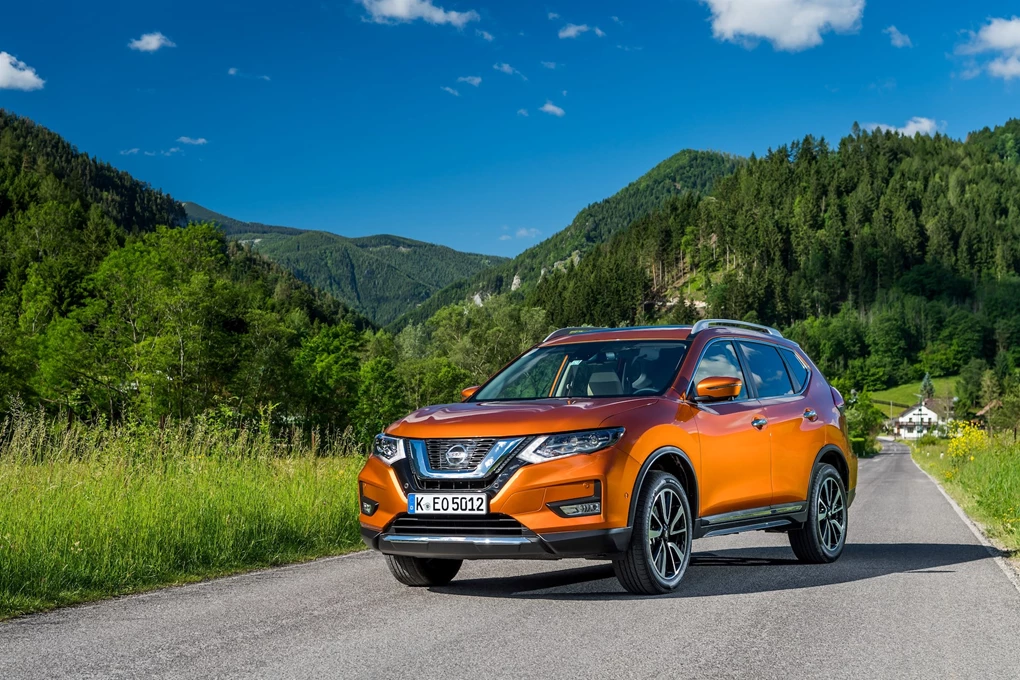 Enquire Now on a new Nissan X-Trail
Not only will a Nissan X-TRAIL be ideal for taking you and your mountain bike off the beaten track, it's also immensely practical. Order the five-seat model and you get a flat, wide load floor and 565-litre of boot space, which drops to 2,000-litre with the seats down. Plus, there are loads of bike-mounting options for the roof and towbar.
Skoda Kodiaq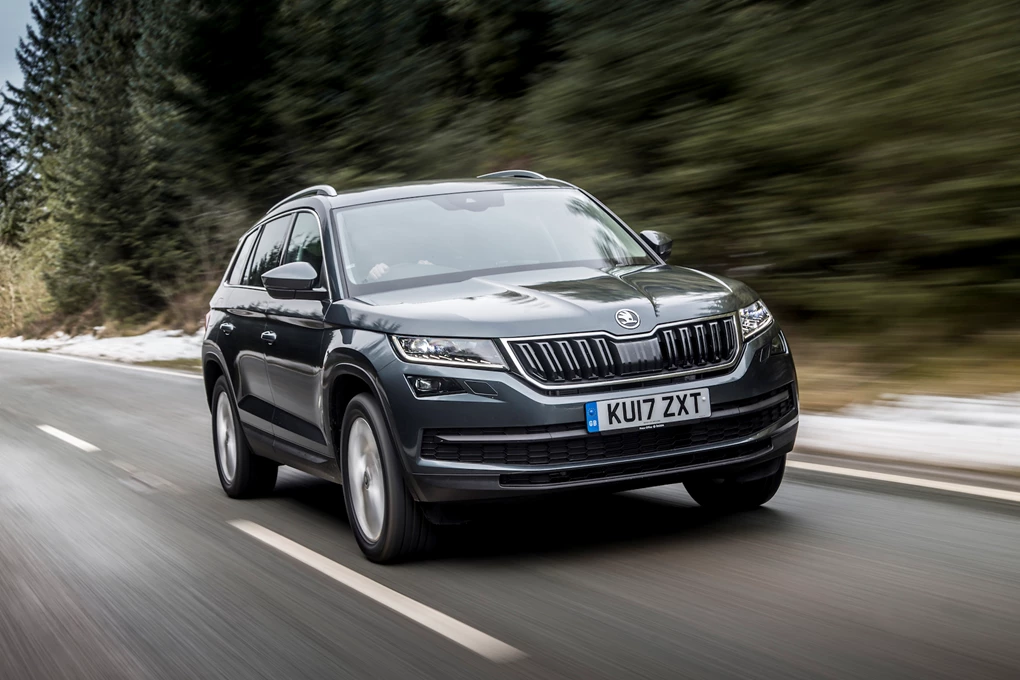 Enquire Now on a new Skoda Kodiaq
Practical, spacious and with seven seats, the Skoda Kodiaq is a great family car – but it's one that also holds appeal for those with smaller families and active lifestyles. As well as a bespoke design accessory bike carrier, the Kodaq comes with an option that allows extended levers for dropping the back seat without having to lean across into the boot.
Nissan LEAF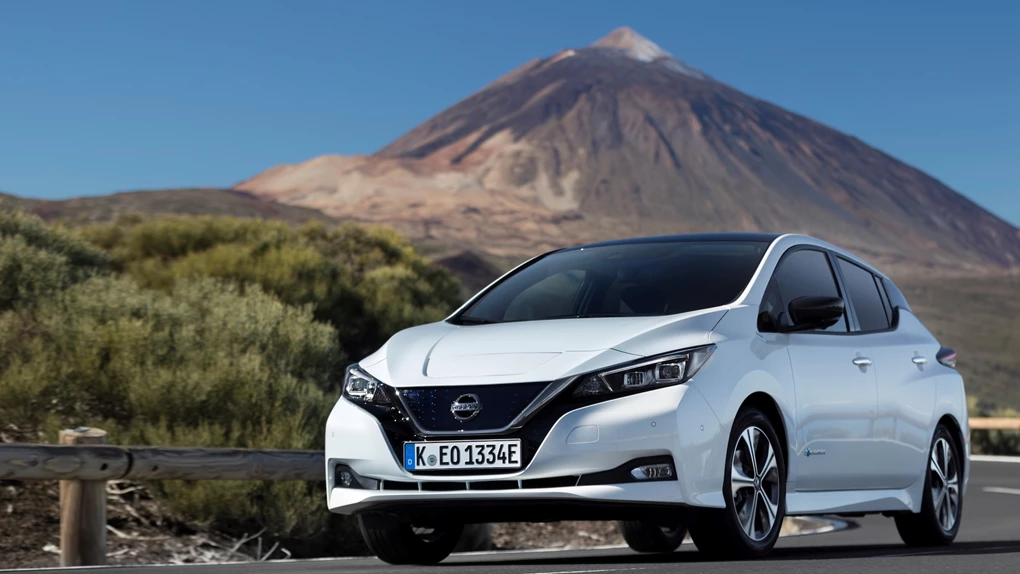 Enquire Now on a new Nissan Leaf
The LEAF is a car that will appeal to cyclists who want to ensure their transport options are entirely sustainable, as its tailpipe emissions are exactly the same as those of a pushbike – ie, zero. The latest LEAF is also a hatchback, meaning you can get your bike in the back rather than on an external carrier, which would create aerodynamic drag.
Ford Galaxy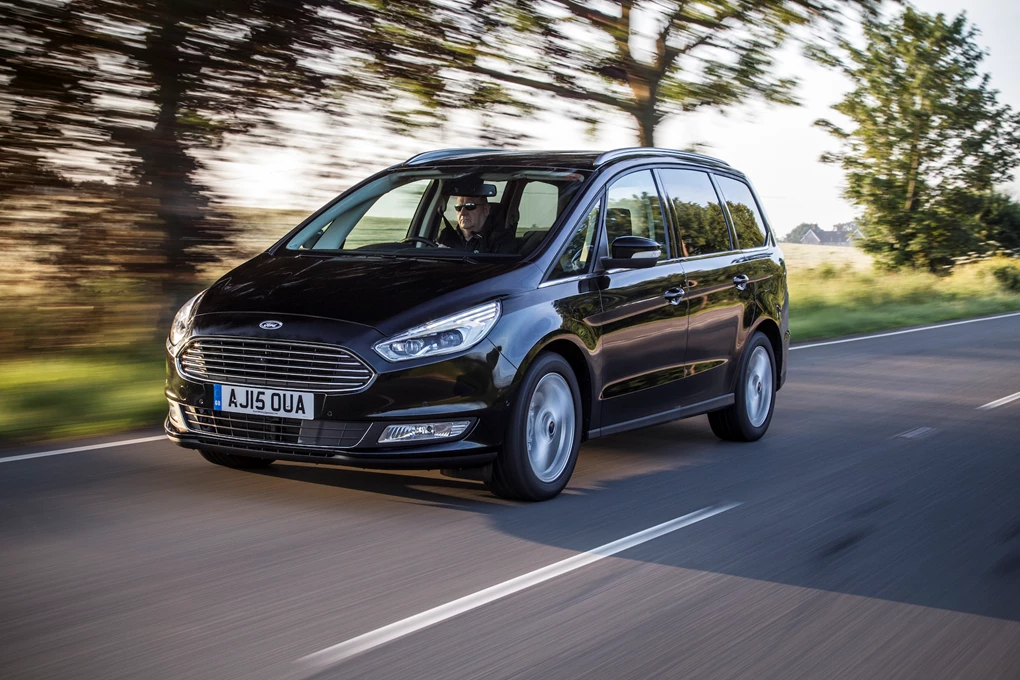 Enquire Now on a new Ford Galaxy
In terms of luggage space, the Galaxy is vast. There's no car on the market with a bigger boot, and if you drop all the seats it has an almost van-like carrying capacity. For couples who like cycling and camping, it's perfect, as you can throw everything in the back as well as your two bikes.
Citroen Berlingo Multispace
Enquire Now on a new Citroen Berlingo Multispace
One of the reasons that the Multispace is so popular with cyclists is that, with the back seats down, you can easily get two bikes in the back without having to whip the front wheels off. Plus, with the square sliding door, you can put the bike in one way and take it out the other, which prevents them from becoming a tangle of handlebars and chains.
Volkswagen California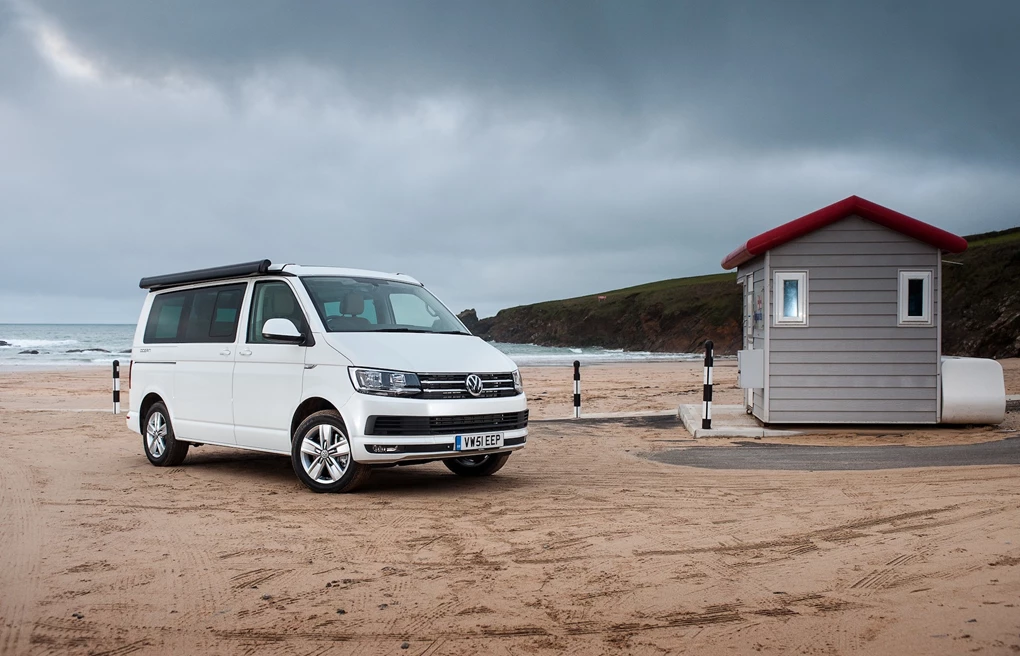 Enquire Now on a new Volkswagen California
The California is probably the best vehicle that keen cyclists could wish for, as not only is it a fabulous factory-built camper van, but as a 'day van' it has room for all you gear, several bikes and even comes with built-in camping chairs and the option of a shower, plus water facilities to clean your bike.
Dacia Logan MCV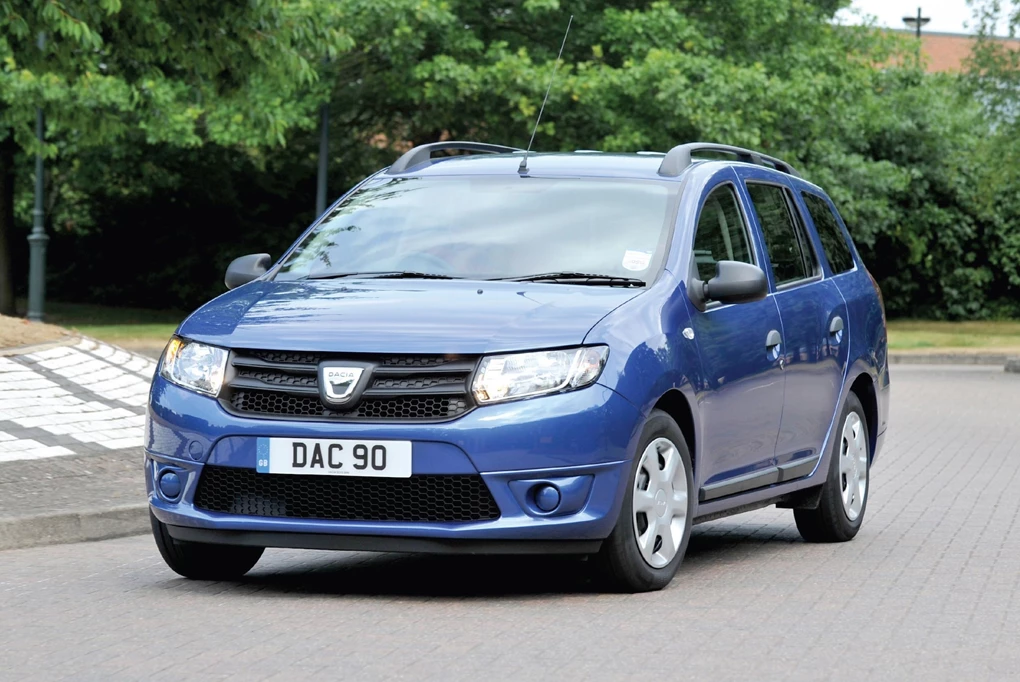 Enquire Now on a new Dacia Logan
The Logan MCV is the cheapest full-size estate car on sale in the UK, so for that reason alone it's terrific value. However, the boot is also plenty big enough to swallow a couple of bikes, while Dacia also offers an accessory roof carrier should that not be sufficient. As a day-to-day runabout that costs the same as a city car but has a lot more practicality, it can't be beaten.
Skoda Superb Estate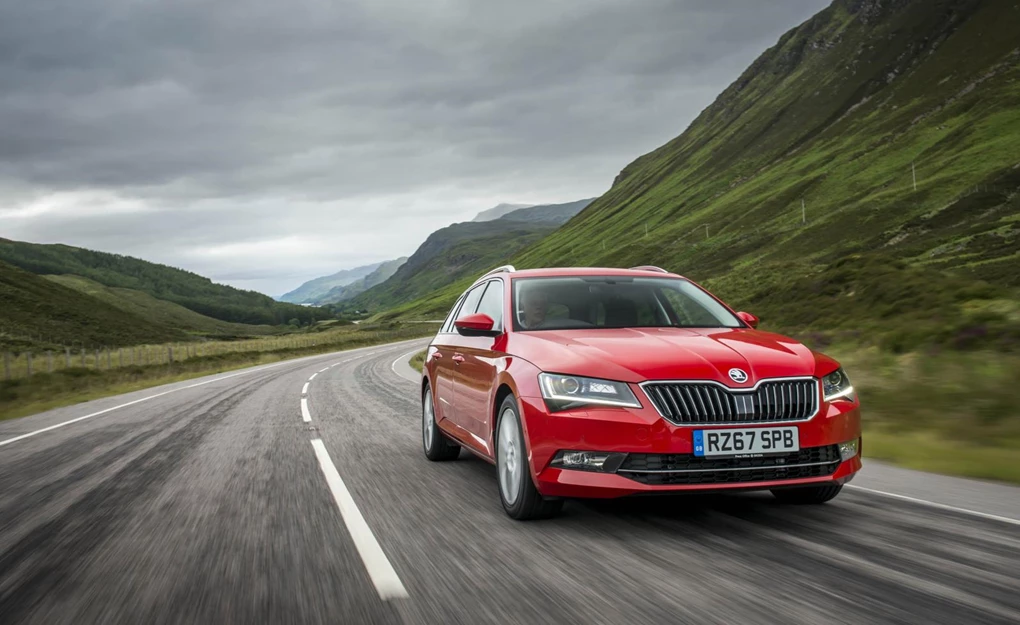 Enquire Now on a new Skoda Superb
Skoda sponsors the Tour de France, so it's no surprise that its cars are designed to be cyclist-friendly. There are all manner of cycling accessories that you can bolt on to your Superb, but even without them the boot is vast, and it's one of the few cars on the market where you can slide a bike into the boot with the wheels fully attached.
BMW 5 Series Touring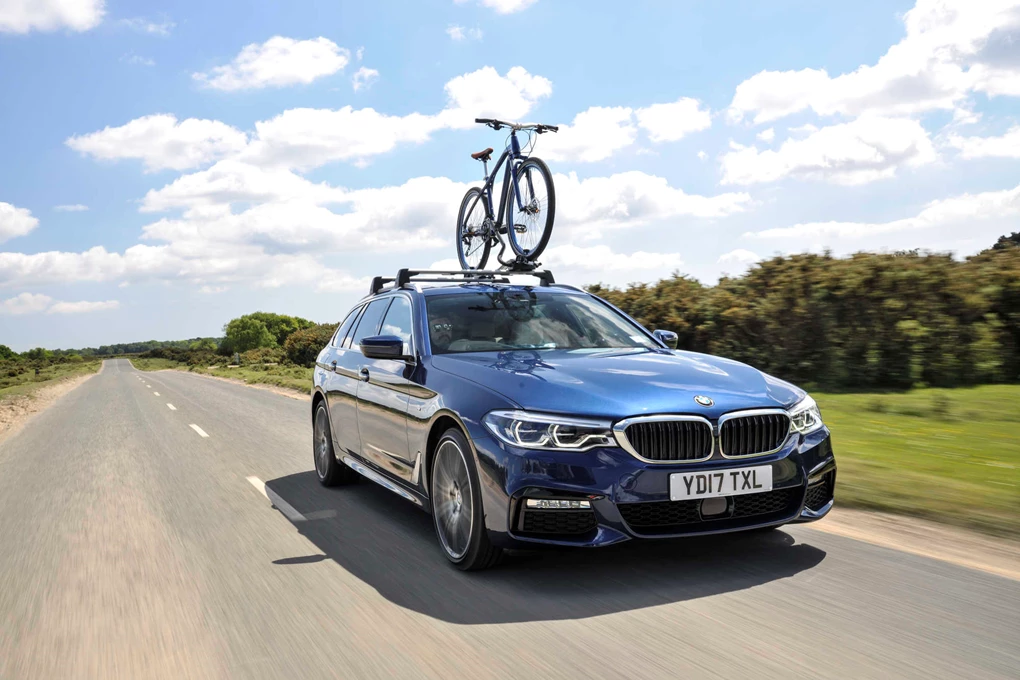 Enquire Now on a new BMW 5 Series
As is shown in the picture above, the BMW 5 Series Touring is built to be a cyclist's dream. Space for a roof rack and one of the largest boots in the estate class make the Touring a no-brainer in this category, and when you're not cycling the luxury feel and dynamic drive help you enjoy the trips in between.