Looking for a new car that's ideal for you or a family member to learn to drive in? In this guide we highlight some ideal cars for the task.
What to look for in a first car for a new or learner driver?
When searching for the best cars for a learner driver, there are a several characteristics you'll want to look out for. These qualities include a forgiving drive, low insurance group, excellent safety and general affordability.
Visibility
A car with good all-round visibility is also very useful to have when picking a new learner car as it will make learning the manoeuvres easier and less intimidating.
When you're thinking of buying a particular new car, visibility is one reason it would be a good idea to go and see it in the metal. If you check out the car at a forecourt, you can sit inside it and weigh up how happy you are with visibility through the front, side and rear windows.
Cheap insurance
Something else you'll expect from a model that will serve as a learner driver car is that it will be cheap to insure for young drivers.
Getting an affordable insurance quote when you're a young driver can prove challenging but you have a considerably better chance when you're planning to drive a city car or supermini with a small engine that's about 1.0 to 1.2-litre in size. Happily nowadays, there are plenty of new cars in the market that tick these particular boxes.
Though performance may not prove spectacular, it doesn't mean they'll feel sluggish, and crucially you should get an insurance quote priced well below, say, a grand.
Fiat 500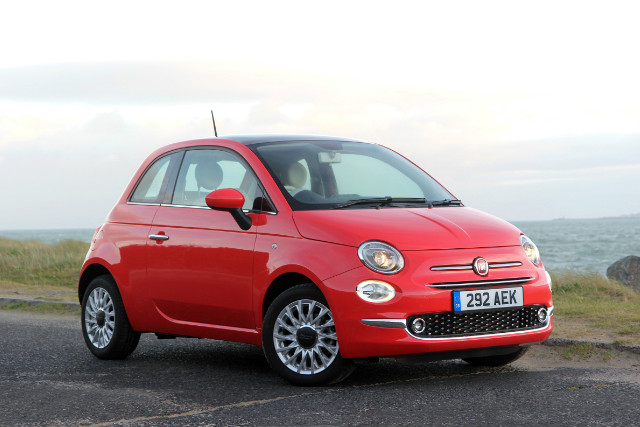 This small car from Fiat, priced from less than £12,000, can offer cheap running and insurance costs along with eye-catching retro style. It's also good for inexperienced drivers because it's very easy to drive and visibility is decent all-round which will help with parking manoeuvres.
Some other city cars offer more feedback when cornering but the Fiat 500 does deliver a lot of grip and smooth, easy-going steering. The turning circle is tiny, which should make three-point turns and parallel parking a doddle.
Read our full review of the Fiat 500
Find prices for the Fiat 500 hatchback
Volkswagen Up!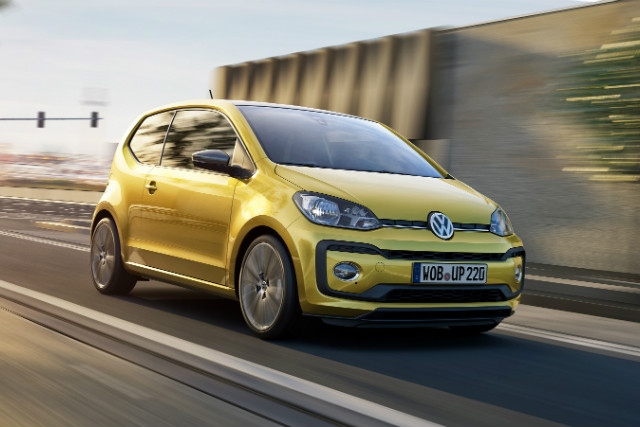 The Volkswagen Up! city car comes from an upmarket brand but pricing starts from just over £9,000 and all versions fall under a very low insurance group.
Performance figures for the Up! are fairly modest but the car doesn't feel sluggish and certainly has enough grunt for learner drivers. The VW is also comfortable, fun and easy to drive, offering agile driving dynamics. It's also impressively roomy inside for a city car and it's easy to see out of all its windows.
If you want to save a bit more cash, then consider the VW's cheaper siblings – the SEAT Mii and Skoda Citigo. But for the discerning learner, the Up! has the edge in terms of interior quality and badge appeal.
Find prices for the Volkswagen Up hatchback
Ford Fiesta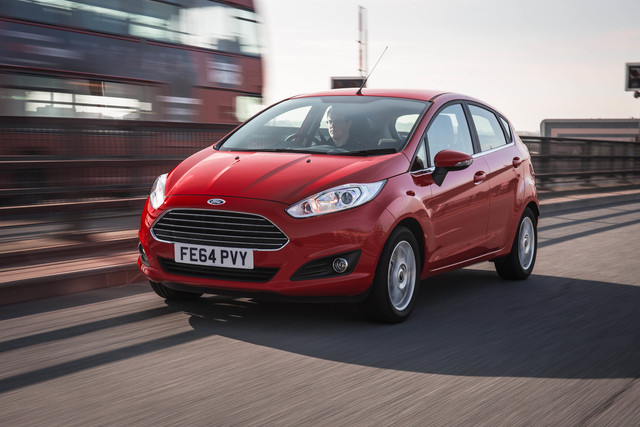 The ever-popular Ford Fiesta is a great car for driving whether you're an experienced or inexperienced motorist. Its driving dynamics are exceptional, delivering precise, well-weighted steering, a lot of front-end grip and minimal body roll.
Having so much feel behind the wheel is good at building your confidence for controlling the car quickly even if prior driving experience is limited. The Fiesta is also available with a vast array of safety kit, some of which is tailored specifically to young/inexperienced drivers.
The Fiesta's MyKey system is designed to allow parents to set maximum speed limits and even stereo volume restrictions for their children.
Read our full review of the Ford Fiesta
Find prices for the Ford Fiesta hatchback
Vauxhall Corsa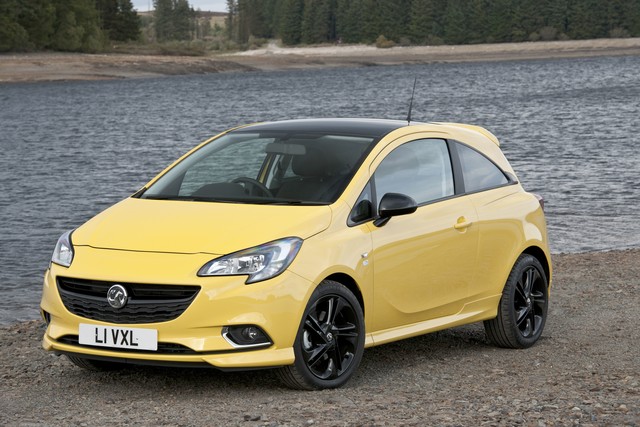 The arch-rival to the Ford Fiesta, the Vauxhall Corsa is another supermini that appeals to drivers of many different ages and to many driving instructors as well.
There's a large number of models to choose in the Corsa range and some represent really good value for money and are very cheap to insure.
In terms of driving dynamics, the Vauxhall is not class-leading, but drivers can pick from a wide range of different models in the range that place greater emphasis on comfort or sporty driving.
Read our full review of the Vauxhall Corsa
Find prices for the Vauxhall Corsa hatchback
Hyundai i10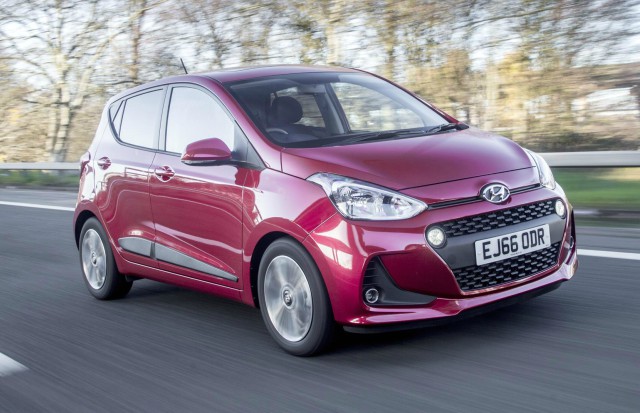 The latest Hyundai i10 is a very strong entry in the competitive city car sector with an affordable price range starting at slightly under £9,000.
All models are cheap to run and insure and it's very spacious for a car of its class. Interior quality and refinement is also very impressive and visibility is decent all-round. Its badge appeal may not be as strong as certain rivals, but the i10 has all the requirements to suit learner drivers looking for an easy-going first car.
Find prices for the Hyundai i10 hatchback
Dacia Sandero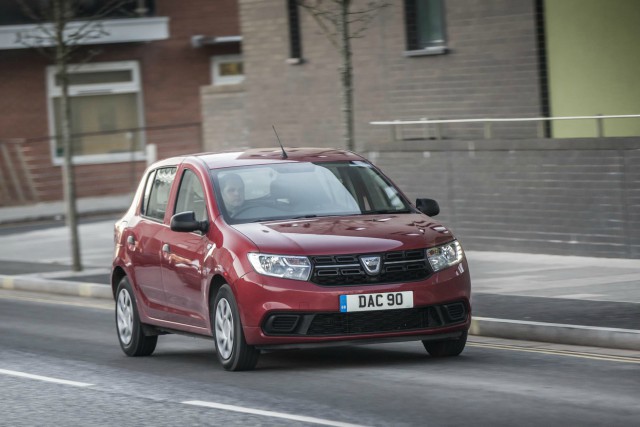 If you're looking for a straightforward car for learning to drive and affordability is a priority, then the Dacia Sandero supermini is well worth considering.
The interior is impressively spacious for its class and visibility is decent all-round. With prices ranging between approximately £6,000 and nearly £13,000, the Sandero is the cheapest new car on the market, and is unarguably great value for money.
Sure there are more sophisticated superminis out there, but importantly for inexperienced drivers the Sandero is very easy, arguably fun even, to drive.