The compact crossover market is now one of the most competitive around, with many buyers opting out of traditional hatchbacks into these often funkier-looking, higher-riding models. 
Most mainstream manufacturers now offer something in this segment too, with some even offering several possibilities. But how do you pick out the best from the worst? Here are our top picks. 
Ford Puma – from £23,135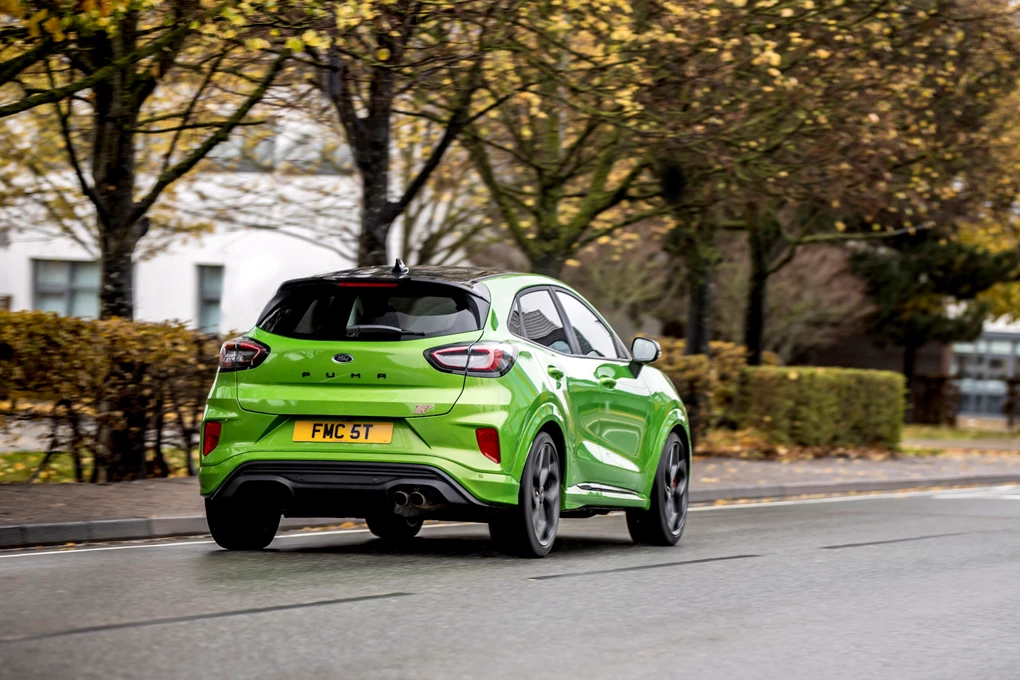 If you think choosing a crossover means you have to give up on driving enjoyment, the Ford Puma proves this doesn't have to be the case. Based on the Fiesta, it's agile, nimble and has some great mild-hybrid petrol engines under the bonnet.
All Pumas also feature plenty of standard equipment, while this Ford has a trick up its sleeve with its clever 'MegaBox' – a large underfloor storage area that sets it apart from many rivals.
Enquire on a new Ford Puma
Volkswagen Taigo – from £22,450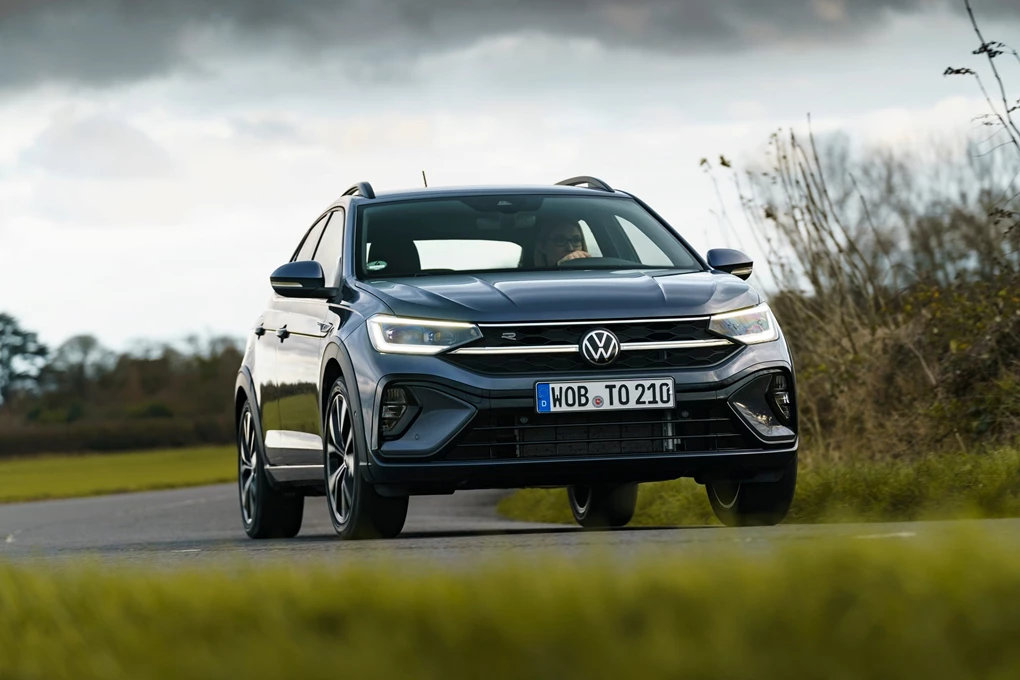 The latest addition to the Volkswagen SUV range, the Taigo slots between the T-Cross and T-Roc in the brand's line-up, and stands out with its smart coupe-like styling, surprisingly practical interior and decent driving experience. 
All Taigos even get plenty of equipment, to the point where even the entry-level Life model gets LED headlights, a large touchscreen and digital dials.
Enquire on a new Volkswagen Taigo
Citroen C3 Aircross – from £17,845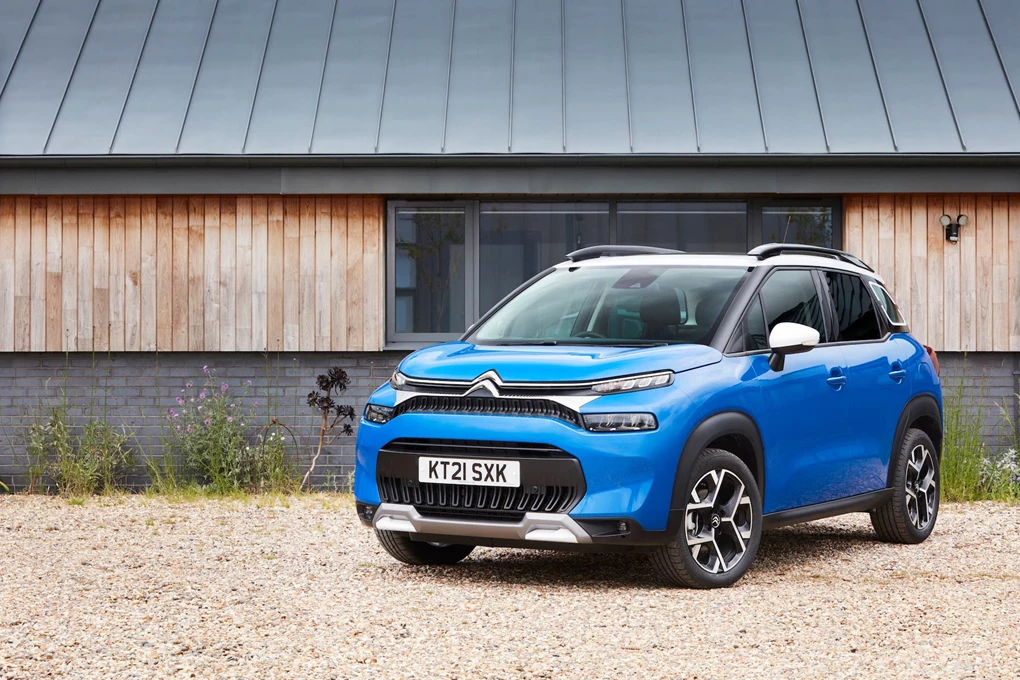 The Citroen C3 Aircross operates differently to other models in this segment, mainly because its soul focus is comfort. This is an area where this Citroen excels, helped by a clever suspension setup and ultra-soft 'Advanced Comfort' seats. 
Elsewhere, the C3 Aircross stands out from the crowd with its funky and chunky design, while it's also got a practical interior – including useful touches like sliding rear seats. With prices starting from £17,845, it's quite a lot cheaper than many of its competitors too.
Enquire on a new Citroen C3 Aircross
Audi Q2 – from £25,445
If you want something a bit more upmarket from your compact SUV, you shouldn't look much further than the Audi Q2. While its £25,445 starting price seems pricey next to others on this list, you get what you pay for, with the Q2's impressive refinement and premium interior really impressing. 
The Q2 is also a very classy-looking SUV, featuring many design elements from Audi's far more expensive models. With a practical interior and a big boot, the Q2 is a solid all-rounder.
Enquire on a new Audi Q2
Peugeot 2008 – from £22,300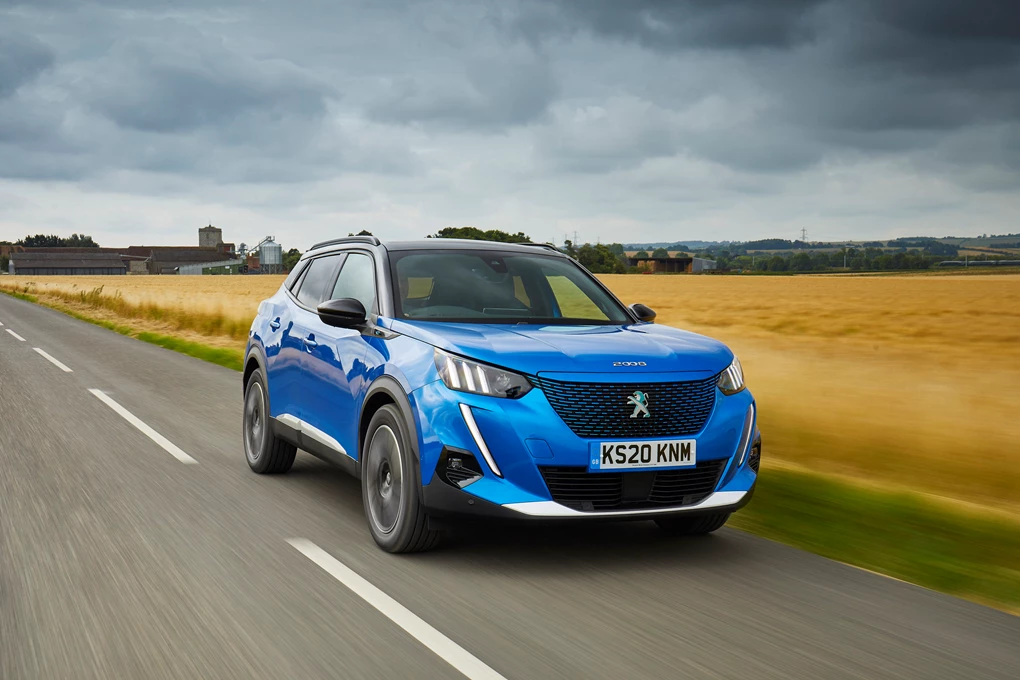 Peugeots have continued to get more upmarket in recent years, and even the brand's more affordable cars like the 2008 have become more premium models too. So this crossover has one of the best interiors in its class, while its striking design certainly makes it stand out on the road. 
Another draw to the 2008 is the fact you can have it as an EV – the e-2008. Offering speedy charging and a claimed electric range of up to 217 miles, it's ideal if you're looking for something cleaner. 
Enquire on a new Peugeot 2008
Toyota Yaris Cross – from £22,515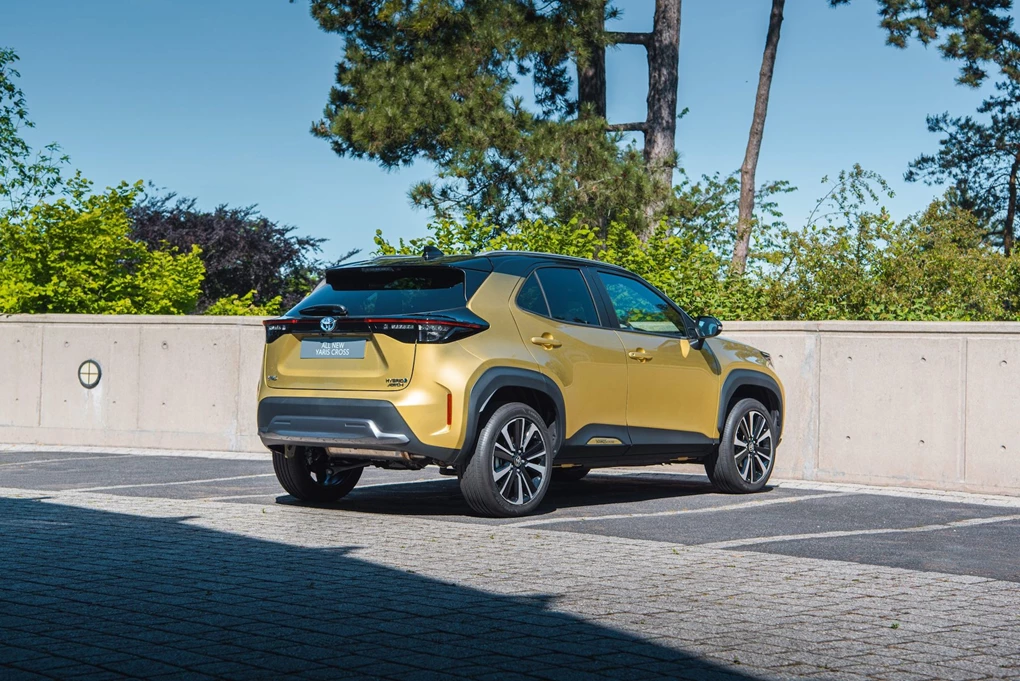 Toyota's SUV range has been rapidly expanding in recent years, and one of its latest additions is the Yaris Cross. It's the brand's smallest model of this type, and will appeal to buyers with its high-set driving position and chunky design. 
Exclusively available with an efficient hybrid powertrain from the standard Yaris, it should cost far less to run than many of its petrol rivals. With a generous amount of standard kit included for the price, the Yaris Cross is a great option in this class.
Enquire on a new Toyota Yaris Cross
Mazda CX-30 – from £23,745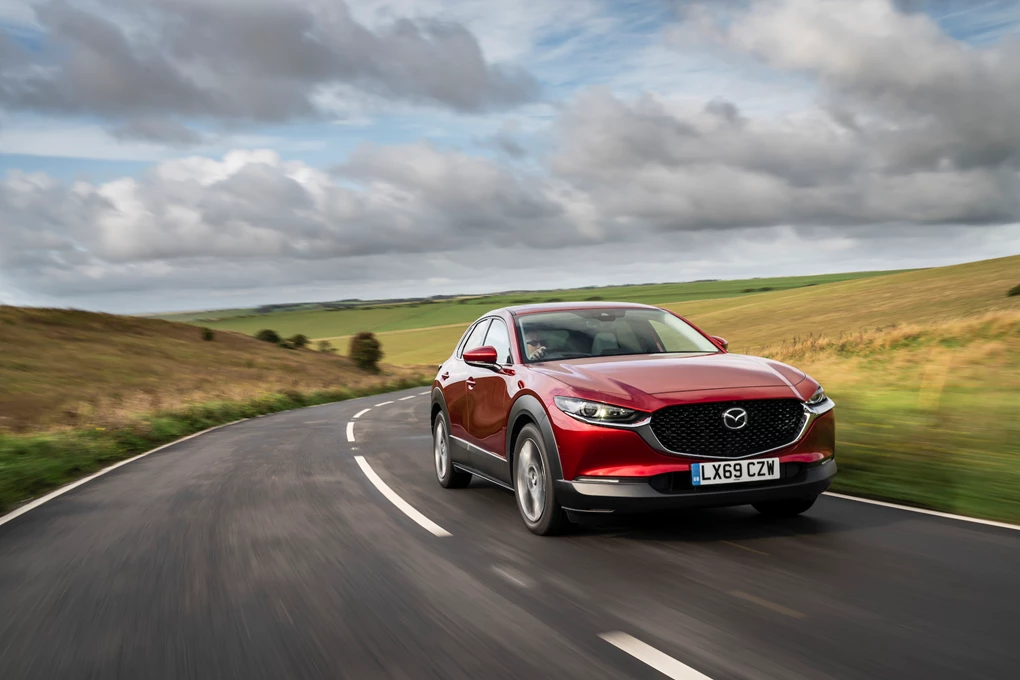 SUVs now play a big part in Mazda's range, and a particular highlight is the CX-30. Based on the brand's '3' hatchback, it offers a fantastic interior with top-notch ergonomics, and a seriously impressive list of standard equipment – including an 8.8-inch media system and a head-up display. 
Like the 3, it's also a great all-rounder to drive, feeling fun yet comfortable. With a smart design and plenty of interior space, it will appeal to many. All-wheel-drive versions are also available if you want something with greater traction.
Enquire on a new Mazda CX-30
Hyundai Bayon – from £20,520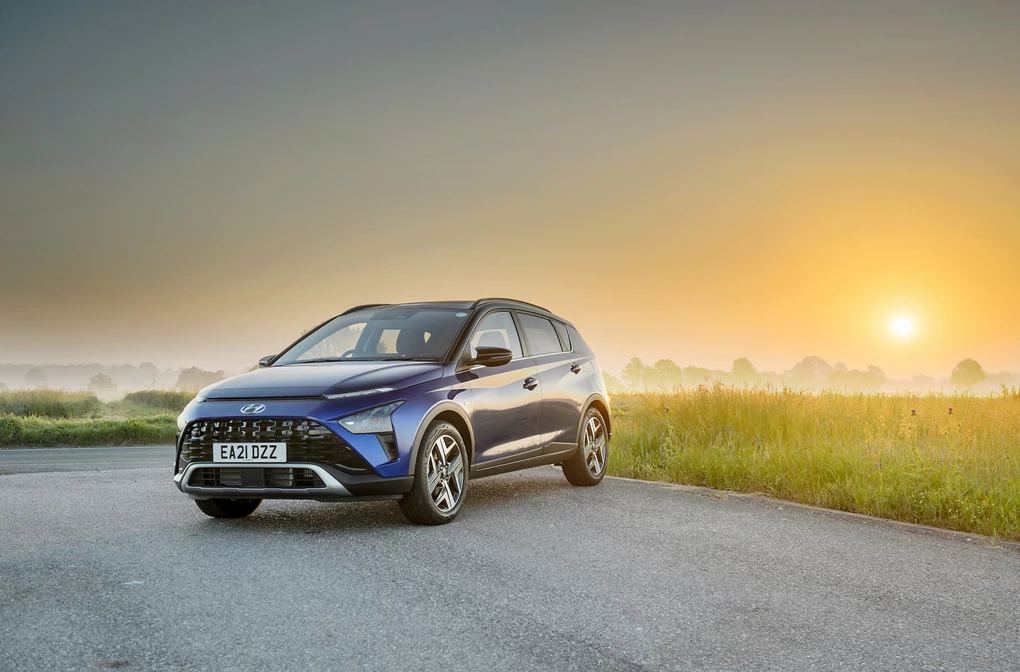 Recently introduced to Hyundai's range is the Bayon, its most affordable SUV. Based on the i20 supermini, it offers smart styling and a generous amount of standard equipment for its affordable price. 
It's also one of the most comfortable cars in its class, while also pleasing with its quiet and refined driving experience. It's pretty roomy too for its size, particularly when it comes to rear seat space.
Enquire on a new Hyundai Bayon
Seat Arona – from £20,040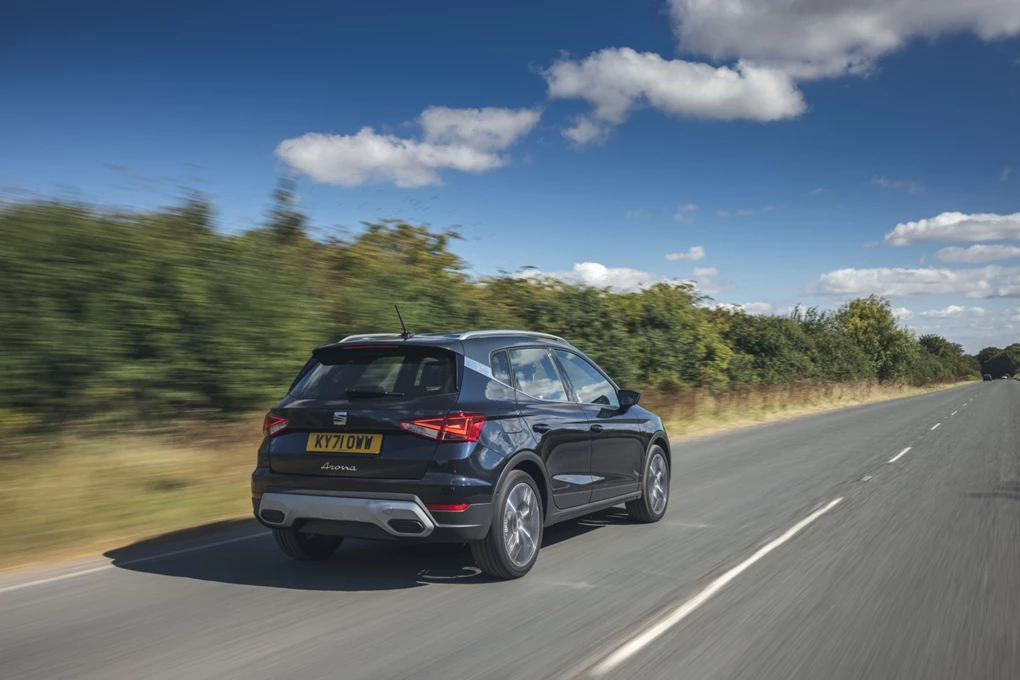 One of the highest regarded cars in this class, the Arona is a slightly sportier and more interesting choice than many in this segment, as it handles well and looks the part – particularly since its 2021 facelift. 
It's also available with a good range of turbocharged petrol engines, while standard equipment is very generous across the range.
Enquire on a new Seat Arona
Dacia Duster – from £14,925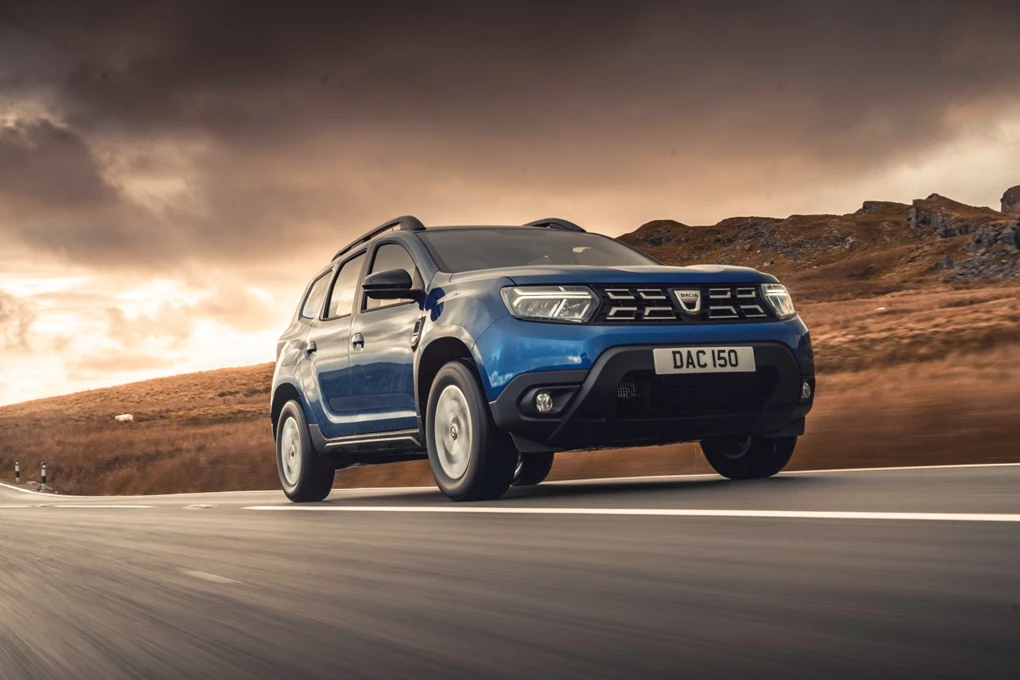 Dacia is a brand renowned for its superb value for money, and the Duster crossover – with its £14,295 starting price – comfortably undercuts its rivals by several thousand pounds. However, the Duster is far from being a poor product, as it's decent to drive, and features a very spacious interior. 
All versions feature air conditioning, Bluetooth and cruise control too, while if you want a compact crossover with genuine off-roading ability, the '4x4' versions are very capable for the price.
Enquire on a new Dacia Duster