You might think choosing an electrified car has to bring compromises, not least in terms of boot space.
While it's true that the batteries and motors utilised in electric and hybrid cars can eat into boot and interior space, there are a number of choices that still have a big boot regardless.
Here are eight electrified models that still have a big boot, which are also ideal as company cars… 
Ford Kuga Plug-in Hybrid – from £33,085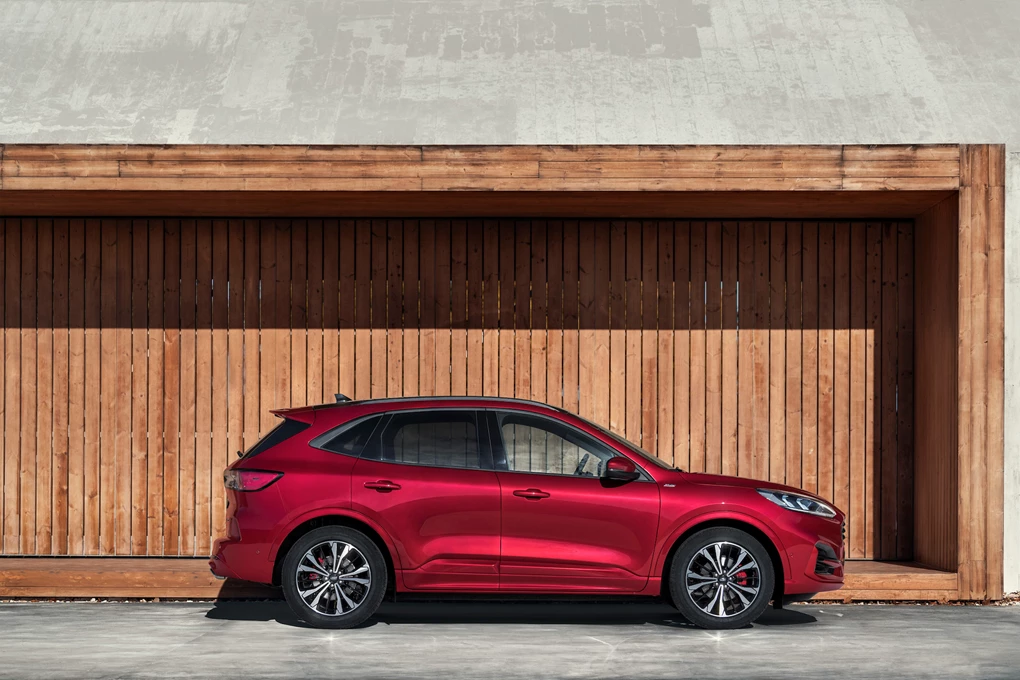 Enquire on a new Ford Kuga
Ford's new best-selling Kuga crossover has recently arrived in showrooms, and one of the the key things to know about it is that it's available with a plug-in hybrid from launch. With this powertrain, it offers a 35-mile electric range, which means the model emits just 32g/km of CO2, while promising a claimed fuel economy figure of over 200mpg. Thanks to sliding rear seats, the Kuga offers up to 581 litres of boot space. While this is marginally less than the regular model, it still offers a boot that's larger than plenty of its rivals.
Audi e-tron – from £59,900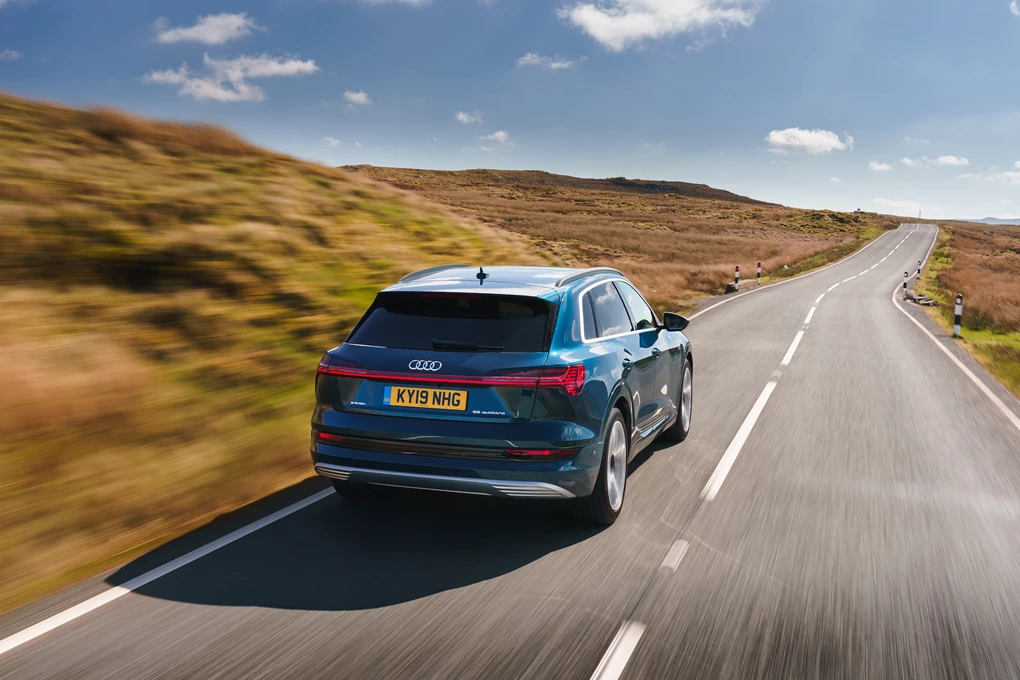 Enquire on a new Audi E-Tron
While Audi's first EV – the e-tron – might be packed with technology and kit, the brand didn't forget about the need for this all-electric SUV to be practical and versatile. In fact, practicality is one of the biggest assets of this model, with the e-tron having a huge 605-litre boot. To help matters further, the clever positioning of the batteries means that there is an additional 60 litres of space underneath the bonnet to store the charging cables – ensuring they don't eat into boot space either. It offers a range of up to 250 miles.
Renault Zoe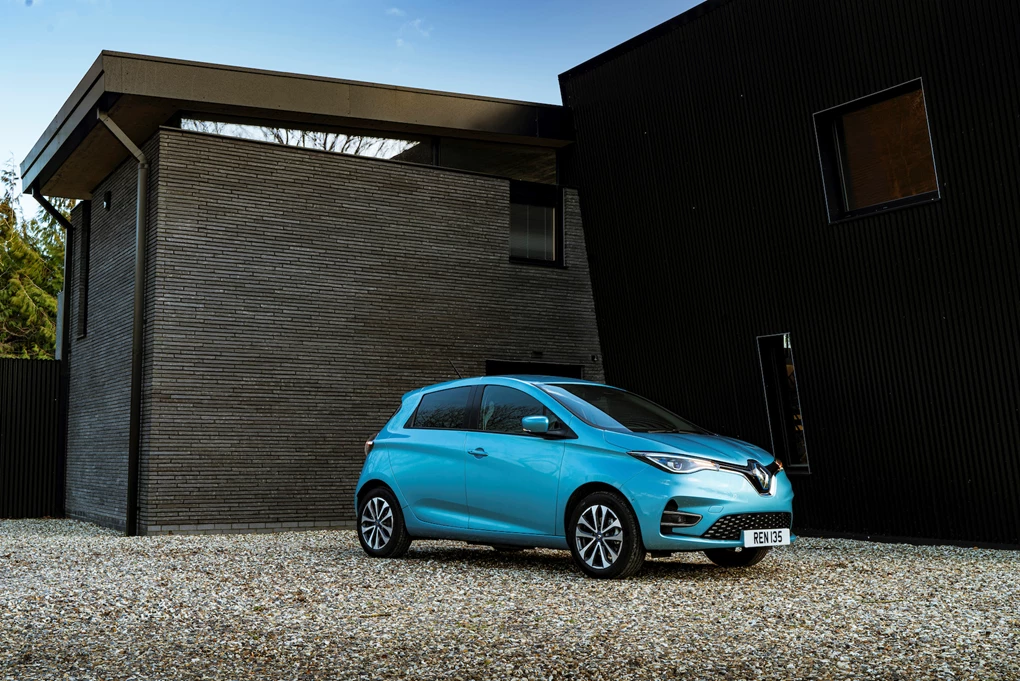 Enquire on a new Renault Zoe
The popular Renault Zoe has always proven that electric cars don't have to be expensive or difficult to live with – something this new second-generation French hatchback continues to show. While the latest Zoe's larger 52kWh battery is what grabs the headlines – offering a range of up to 245 miles – this model's spaciousness also deserves special mention. Its 338-litre boot might not be as large as the Clio – but it's larger than plenty of petrol-powered superminis.
Volvo XC90 T8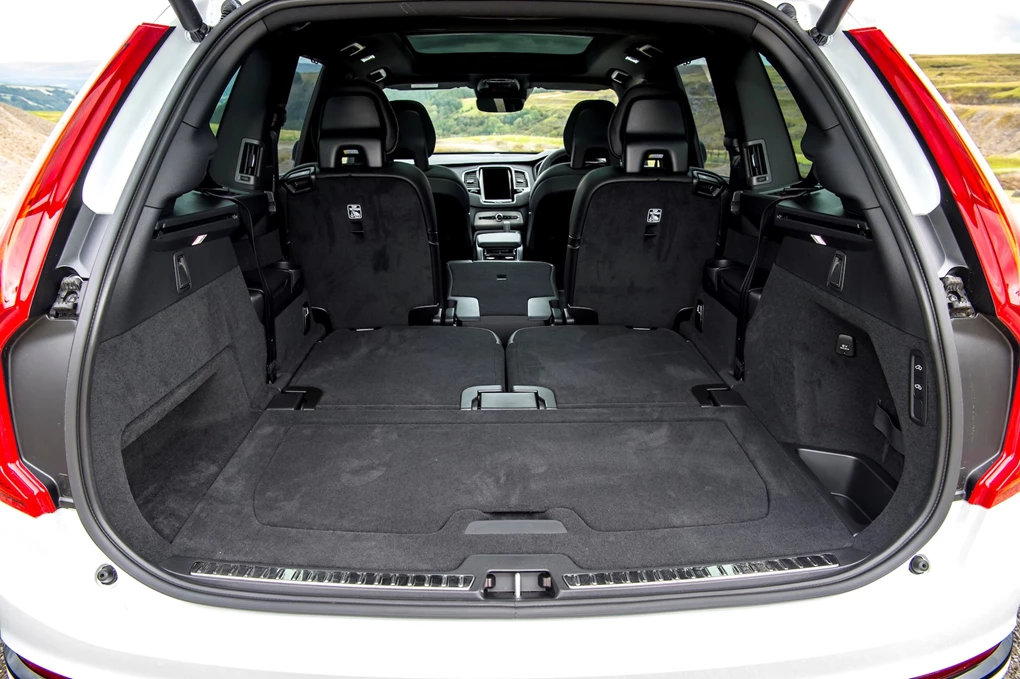 Enquire on a new Volvo XC90
The Volvo XC90 is one of the largest SUVs on the road, and impressively the plug-in hybrid 'T8 Twin Engine' remains nearly as spacious as the regular version. It's also one of very few electrified seven-seat models on sale, and even with three rows of seats in place, it still offers a decent 262 litres of space, and 640 litres with five seats in position. It also offers a 27-mile electric range, which helps to make it return up to a claimed 100mpg, along with CO2 emissions of 63g/km.  
Skoda Superb iV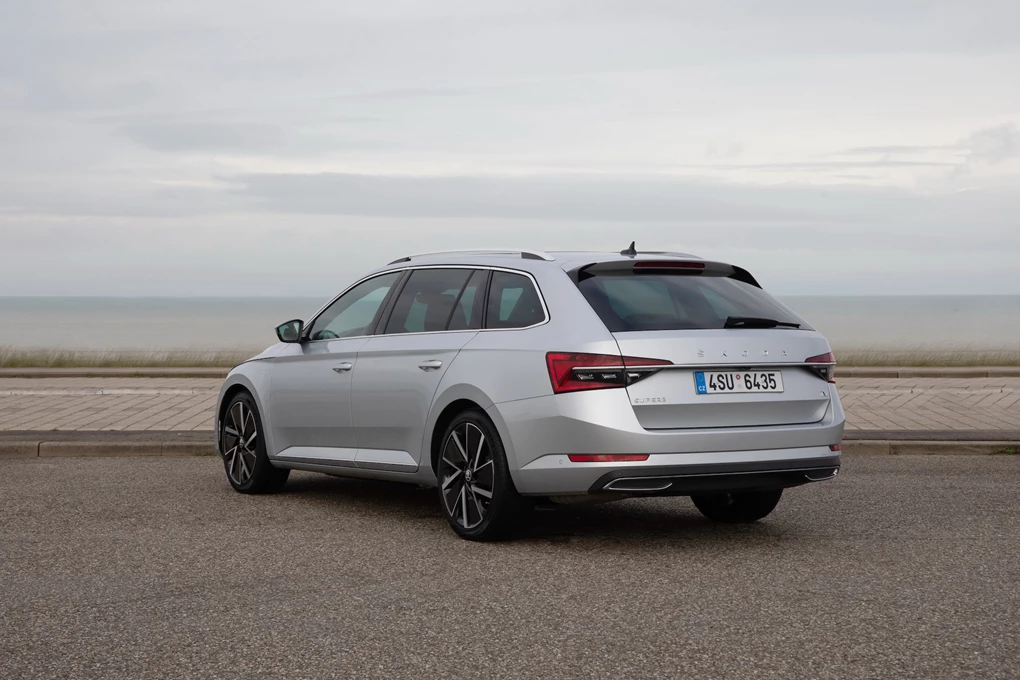 Enquire on a new Skoda Superb
Skoda recently launched its plug-in hybrid model – an electrified version of the flagship Superb. As this is one of the most spacious cars around, it makes it a perfect base to install electric gubbins to. The Superb iV is offered in both hatchback and estate guises, and while these are less spacious than their petrol or diesel equivalents, both remain practical choices – offering 485 litres of room in the hatch and 510 on the estate. If the battery is fully-charged, it can travel up to 34 miles on electricity – meaning it can return up to 217.3mpg, with CO2 emissions of 30g/km.
MG ZS EV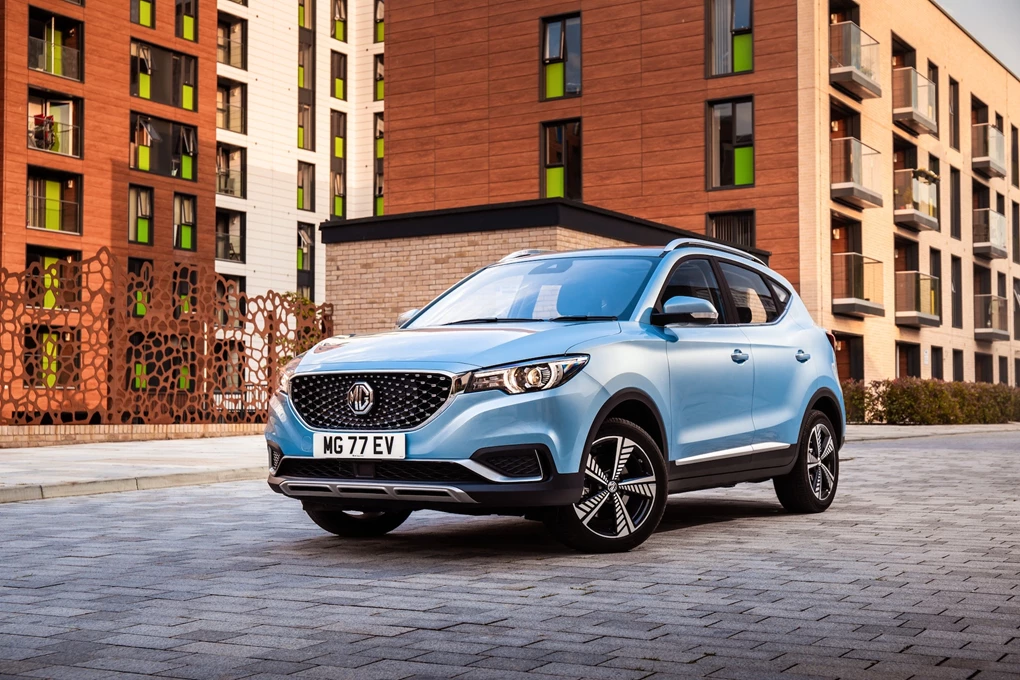 Enquire on a new MG ZS
MG's first electric car – ZS EV – has deservedly proven to be popular so far, with the affordable pricing and lengthy standard kit levels offering loads of appeal for this crossover. It also comes with a seven-year warranty. But spaciousness is also where this MG excels – offering a large 448-litre boot, which is identical to the petrol ZS. The 163-mile range might not be the longest, but will prove to be plenty for most drivers.
Citroen C5 Aircross Hybrid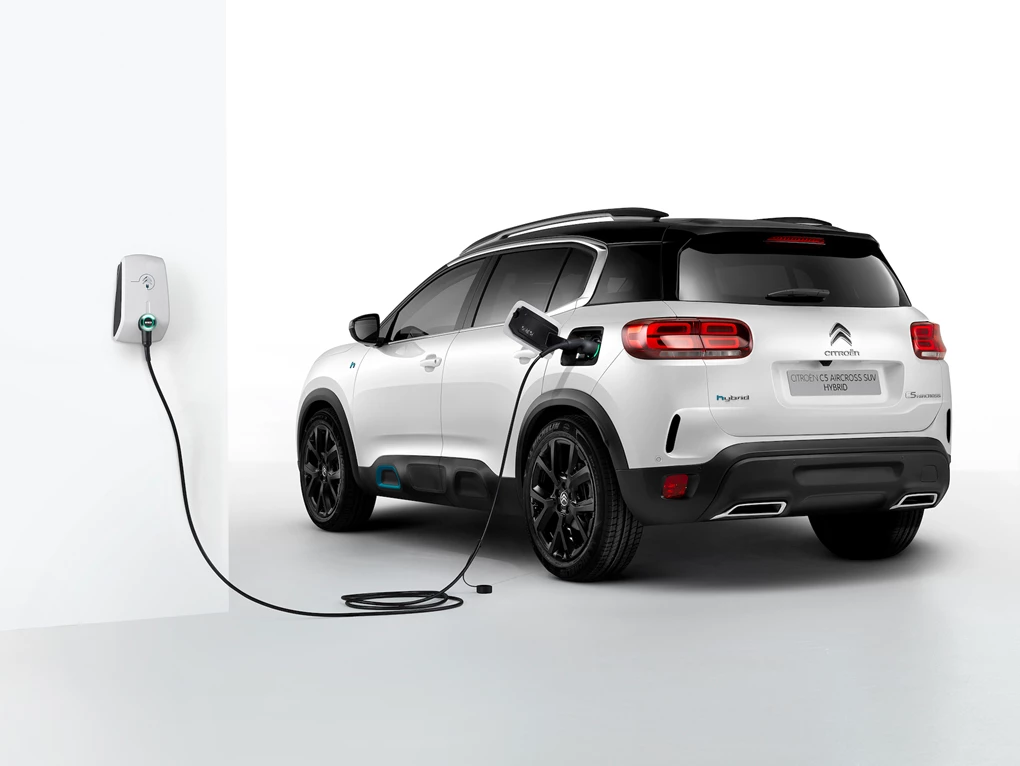 Enquire on a new Citroen C5
Citroen's quirky and comfortable C5 Aircross debuted a couple of years ago, but now buyers are able to choose a plug-in hybrid version of this quirky family-sized crossover. Thanks to versatile sliding rear seats that can move individually, this Citroen's boot can increase in size from 460 litres to 600 litres – giving it the largest boot of any hybrid in this class. It can run on electricity for 31 miles, with this allowing an official fuel economy figure of 166mpg and CO2 emissions of 32g/km.
BMW X5 xDrive45e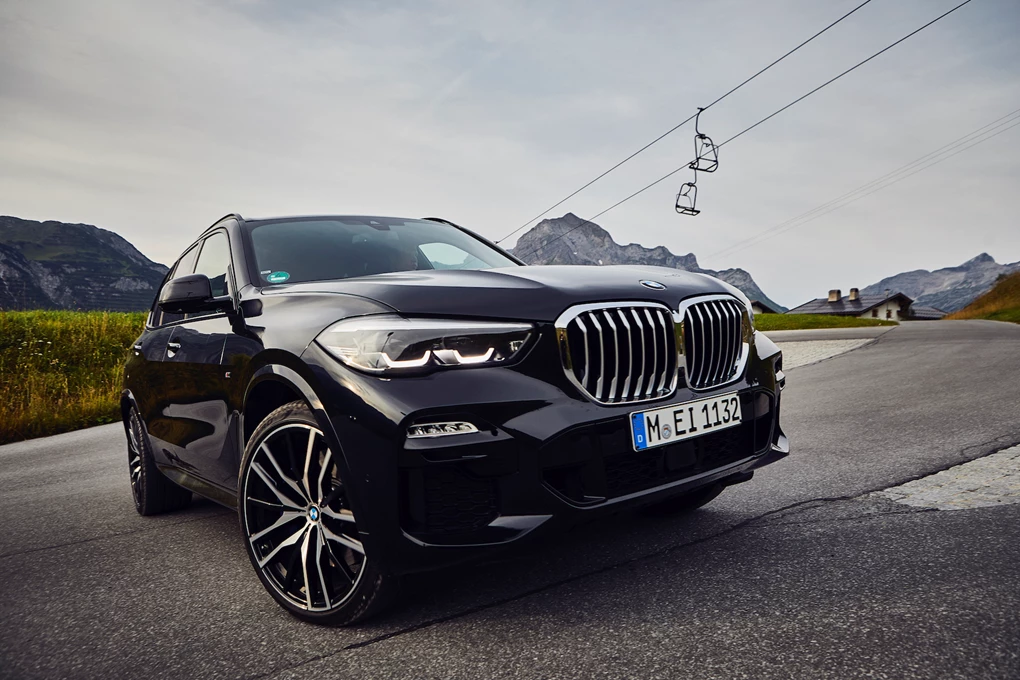 BMW has been a pioneer when it comes to electrified models, with the brand now having a plug-in hybrid version available on more than half of its models. But if you value space, you should look at the electrified version of the large X5 SUV. Its boot is smaller than the regular model, though it still offers a large 500 litres of room. This large SUV will also be incredibly cheap to run, too, as it has a 50-mile electric range, which is one of the longest of any plug-in hybrid. It helps to cut CO2 emissions down to 27g/km and allow for a fuel economy figure of 235.4mpg.
Enquire on a new BMW X5