Given the popularity of crossovers and larger SUVs these days, it's no surprise to see so many manufacturers choosing to launch their first EVs on this bodystyle, whether that be existing models or brand-new cars. 
In fact, the choice of options available is impressive, and across a broad price range – from more affordable £25,000 electric crossovers through to luxury models commanding six-figure prices. 
So if you're considering the switch to an electric model and fancy an SUV, these are the best options…
Ford Mustang Mach-E – from £41,330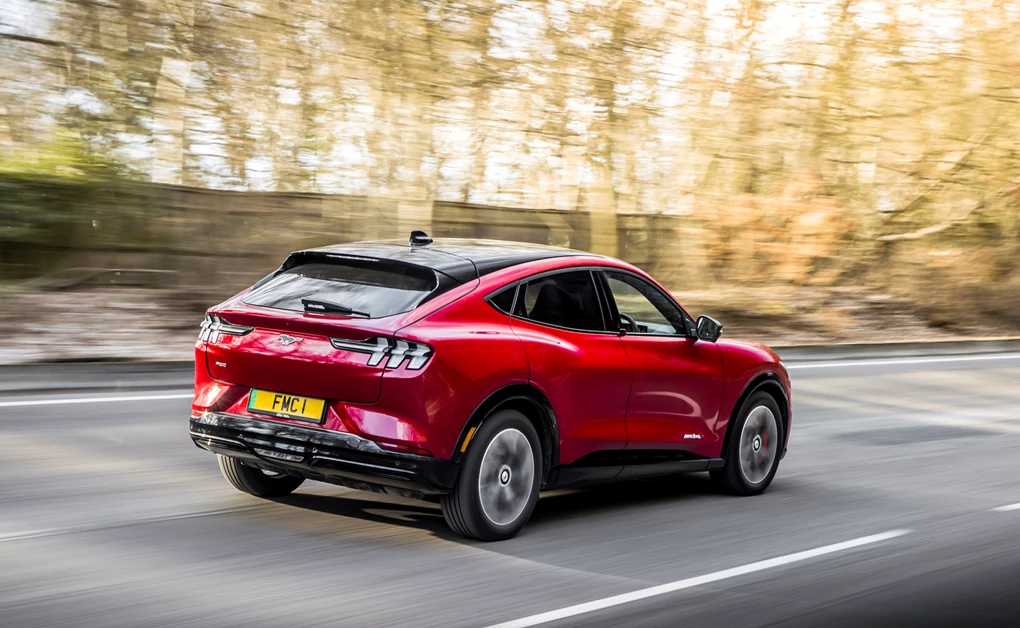 While it might have been a bold decision for Ford to roll out the 'Mustang' name for its new electric SUV, with a thrilling driving experience and attractive muscle car styling, it's actually a better fit than you might expect. 
With a fantastic high-tech interior that's similar to that of a Tesla and an impressive electric range of up to 379 miles on the longest range model, this is a seriously attractive SUV.
Enquire on a new Ford Mustang Mach-E
BMW iX3 – from £58,850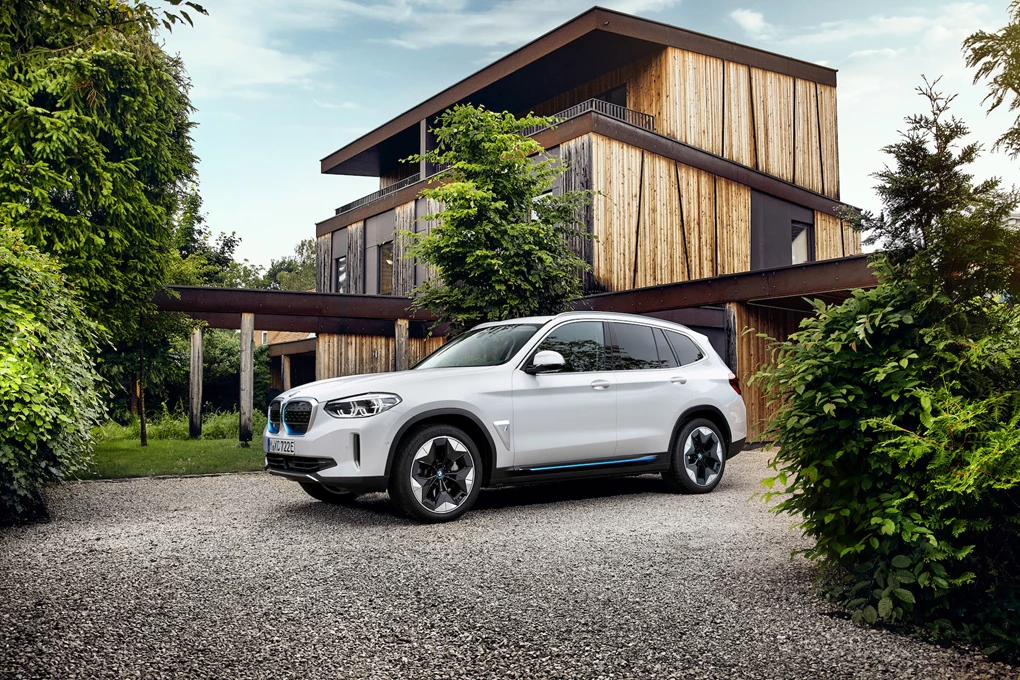 BMW's really gearing up its electric car offensive, with the iX3 being one of a number of battery-powered cars being launched by the firm over the coming year. This model is its first electric SUV, and is essentially a battery-powered version of the firm's popular X3 model. 
Boasting a high-quality and spacious interior, it would serve well as a family model, while a large 80kWh battery also enables an impressive 279-mile electric range. 
Enquire on a new BMW iX3
Skoda Enyaq – from £31,995
Skoda has always delivered at producing affordable and seriously practical family cars, and that hasn't changed even with the firm's transition to electrification. The firm's first bespoke EV is the Enyaq, which uses the same MEB platform as Volkswagen's ID.4 (also on this list), and offers a very roomy interior as well as an impressively classy design. 
With prices starting from £31,995, it represents fantastic value for a model of this type, while an electric range of up to 333 miles also makes the car more than capable on longer trips.
Enquire on a new Skoda Enyaq
Peugeot e-2008 – from £30,730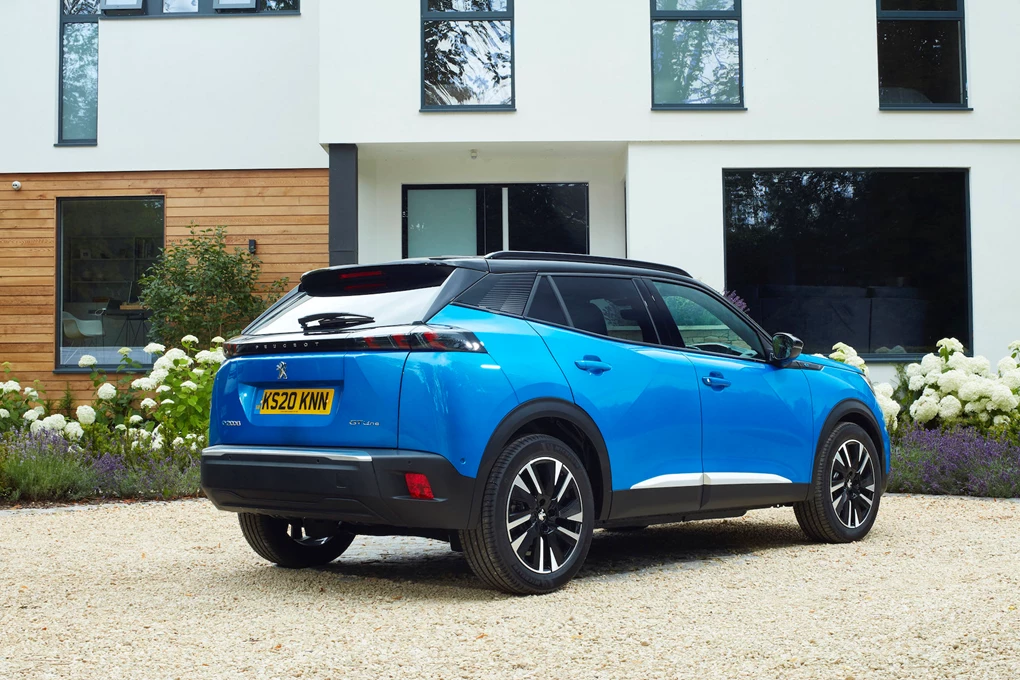 If you don't need an EV that's as big as the others on this list so far – but still want SUV looks – you should take a look at the Peugeot e-2008. It majors on style, while has a fantastic high-quality interior too that's brimmed with technology, especially on higher-spec cars. 
Though spaciousness isn't its greatest asset, it offers far more room than a conventional electric supermini. It has a 50kWh battery that enables a decent 206-mile range, while also coming with 100kW rapid charging capability that allows for quick top-ups. 
Enquire on a new Peugeot e-2008
Audi e-tron – from £62,025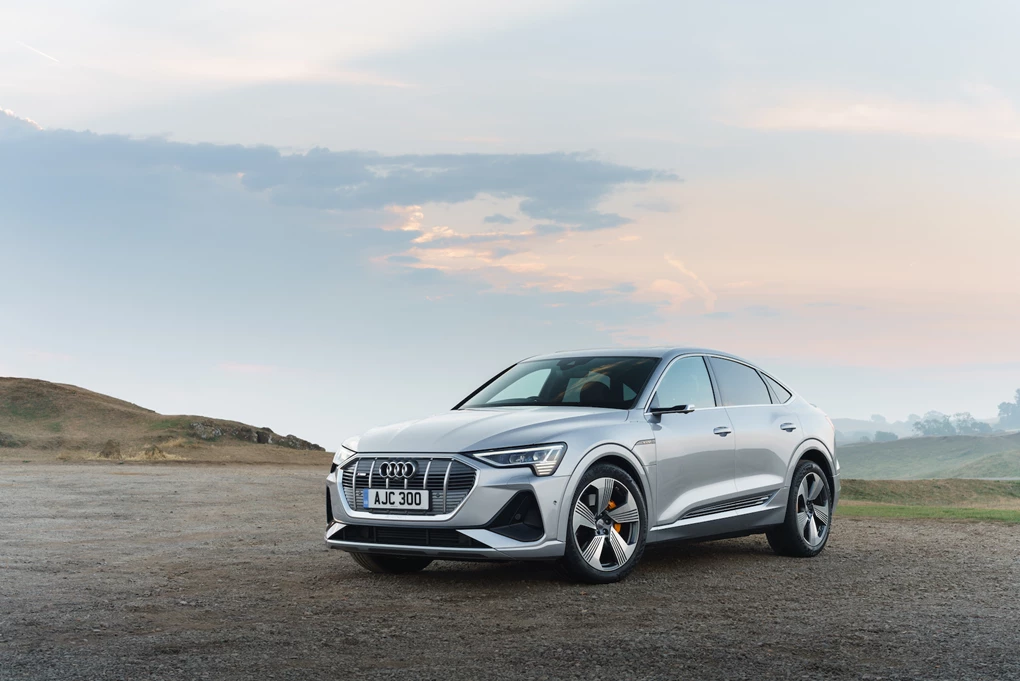 Audi is ramping up its range of electric cars, too, but its first model of this type is the e-tron – a classy and high-quality electric SUV that slots between the firm's Q5 and Q7 when it comes to size.
You can choose it as the conventional model or a sleeker Sportback model, with both being some of the most impressive electric SUVs on the market today. Various battery options are available, with the models offering an electric range of up to 249 miles.
Enquire on a new Audi e-tron
Mercedes EQA – from £44,495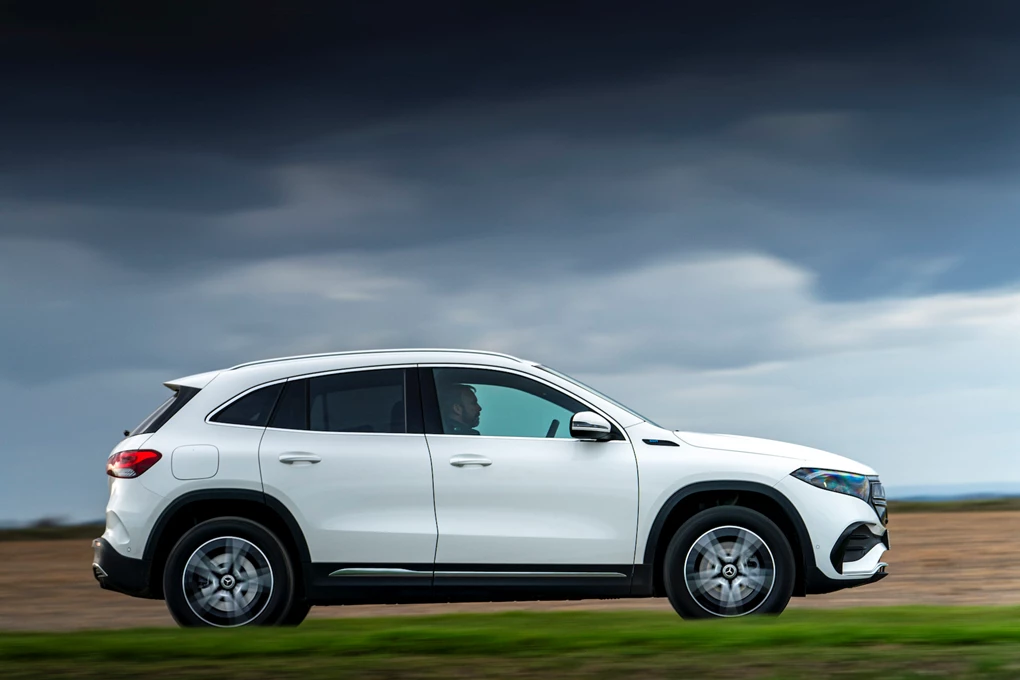 Mercedes' 'EQ' range of electric models is ramping up at quite the pace, and its latest addition is the EQA – its most affordable EV, and one that's based on the conventional GLA SUV. 
It has a seriously impressive interior that perfectly combines tech and quality, while there are a range of different powertrains available to suit different buyers. Currently there's just one battery option, which offers a range of up to 264 miles, though longer-range models are also in the pipeline. 

Enquire on a new Mercedes EQA
Volkswagen ID.4 – from £32,150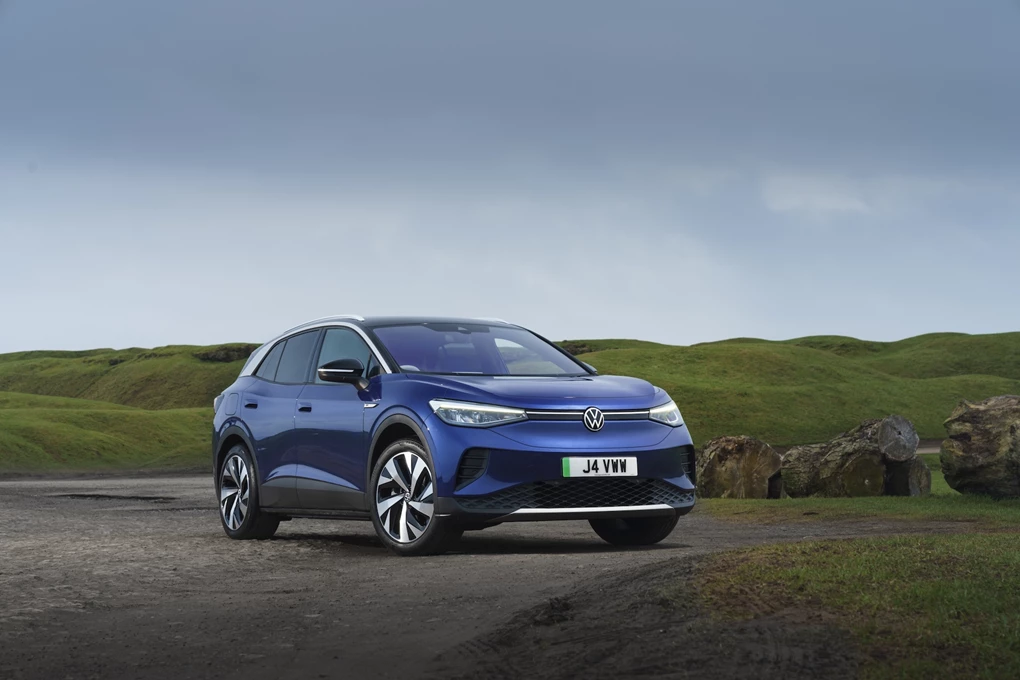 Hot on the heels of the introduction of the electric ID.3 hatchback, the ID.4 was introduced as Volkswagen's first electric SUV. It brings the same swift powertrain as its smaller sibling, while is capable of travelling up to 323 miles in top-spec guise. 
But possibly the ID.4's strength is its interior, which offers a serious amount of space for all the family – possibly even more so than the regular VW Tiguan. With entry-level options recently joining the range, it also brings the price down to a respectable £32,150, which includes the government's electric car grant
Enquire on a new Volkswagen ID.4
Jaguar I-Pace – from £65,245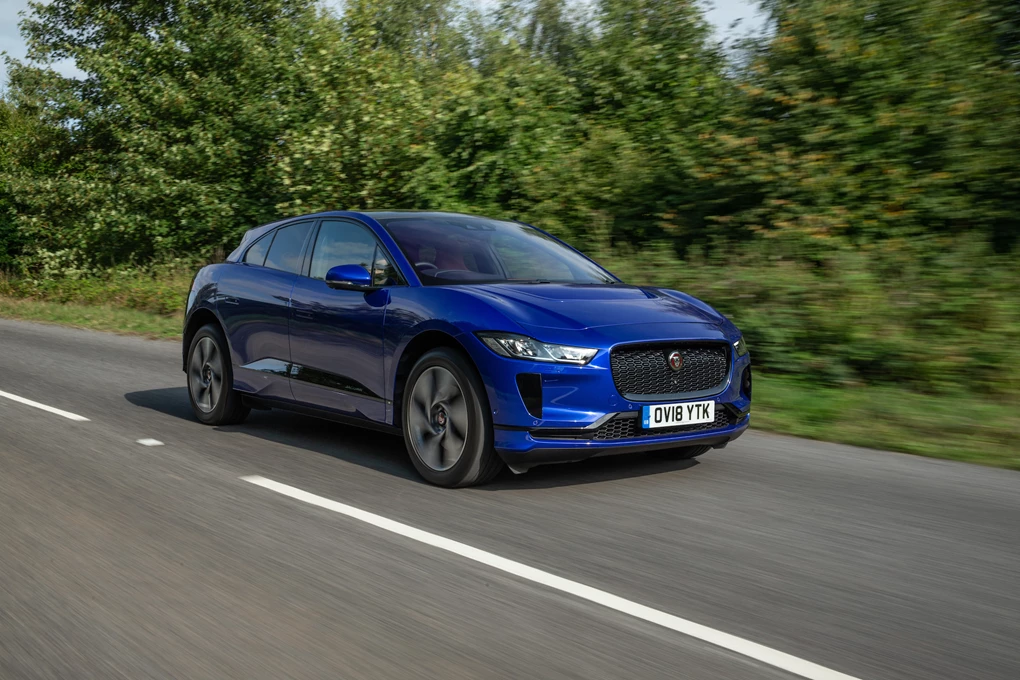 Though Jaguar might be best known for its saloons and sports cars, in recent years it's the brand's SUVs that have proven the most popular – not least the electric I-Pace. 
This model seriously impressed at its launch in 2018 thanks to its sportier driving experience, while still getting the upmarket interior and fantastic styling associated with this British brand's models. A punchy electric powertrain and roomy interior make it one of the best models in its sector. 
Enquire on a new Jaguar I-Pace
Hyundai Kona Electric – from £27,950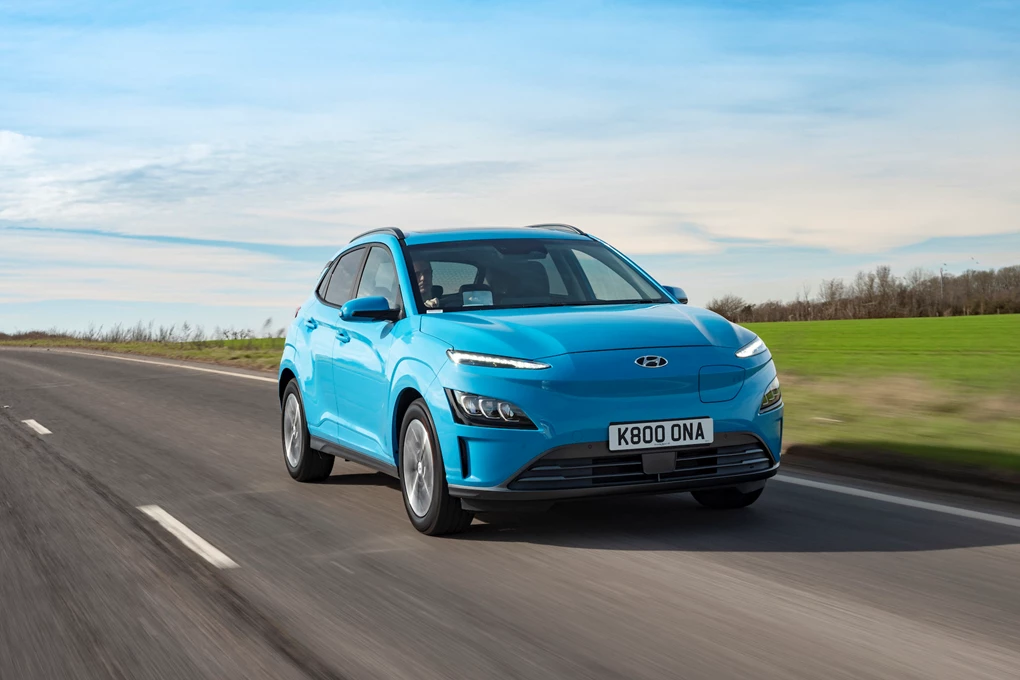 Hyundai is now one of the leading firms when it comes to electrified cars, and the model that really got people talking was the Kona Electric – a compact crossover that packs a seriously impressive powertrain that enables a very generous 300-mile range with its larger 64kWh battery, 
Though it sits on the more compact end of the spectrum, the Kona Electric gets plenty of standard equipment for the price, while a recent update for 2021 brings more in the way of technology and bolder styling.
Enquire on a new Hyundai Kona Electric
MG ZS EV – from £26,095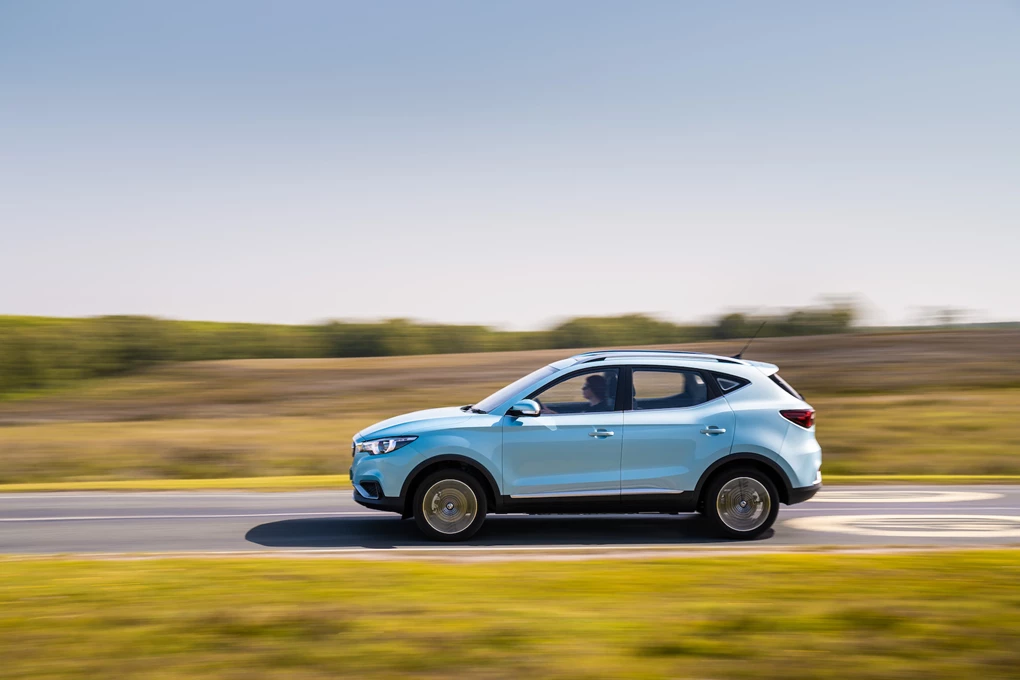 If you're looking for an electric crossover on a budget, a model that should be high on your shopping list is the MG ZS EV, which is available from just £26,095 including the government's electric car grant.
Despite its low price, though, this MG still offers a spacious interior, a long list of standard equipment and an electric range of 163 miles. Though this might not be the longest, it should prove plenty for those that spend the majority of their time doing shorter trips or drive around town.
Enquire on a new MG ZS EV