Not so long ago, electric vans were vehicles only offered by a selected few manufacturers. But as their cost-cutting benefits emerged, they have gradually been something more manufacturers have been investing in.
A key benefit of electrified vans is the huge grant available towards them. Vans producing less than 75g/km of CO2, along with a purely-electric range of more than 10 miles, are eligible for up to £8,000 off the list price. That's a key saving to businesses.
Now most manufacturers of light commercial vehicles are already offering an electrified van, or will be doing in the next couple of years, so here is a selection of our favourite electrified vans.
Volkswagen e-Crafter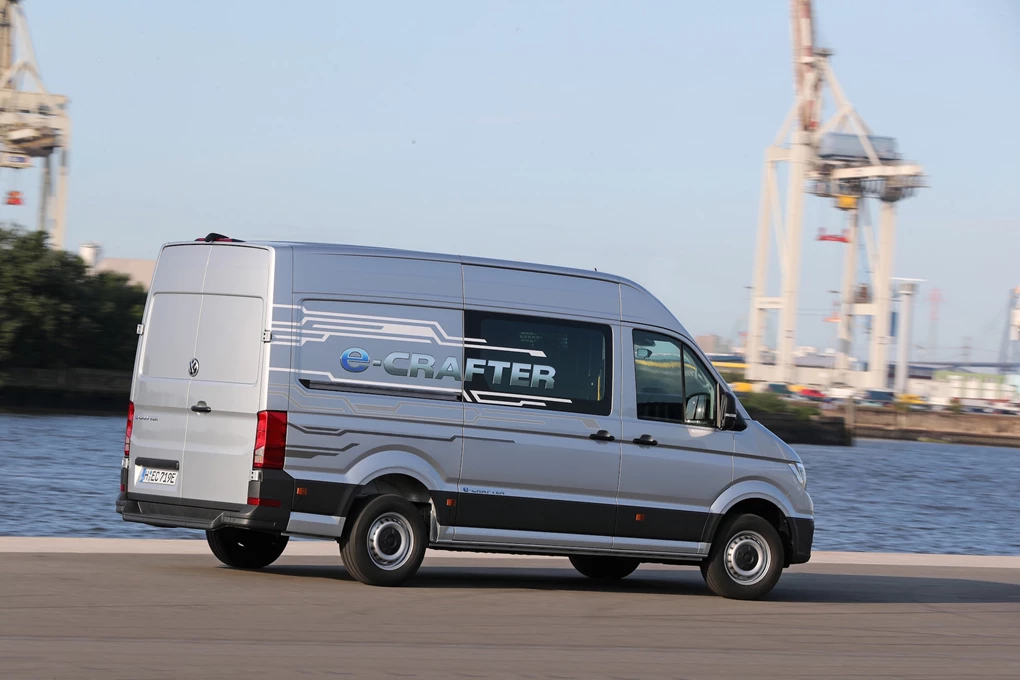 See Available Crafter Van deals
For van drivers looking for something a bit larger than the other models listed so far, the e-Crafter might just fit the bill for drivers not covering long distances.
The e-Crafter's 35kWh battery isn't as large as it perhaps could be to allow for greater range, but its 107-mile electric range and rapid charging capability means it offers plenty of potential in the electrified van world. Full prices and specs will be announced nearer to when the e-Crafter goes on sale later in the year.
Ford Transit Custom PHEV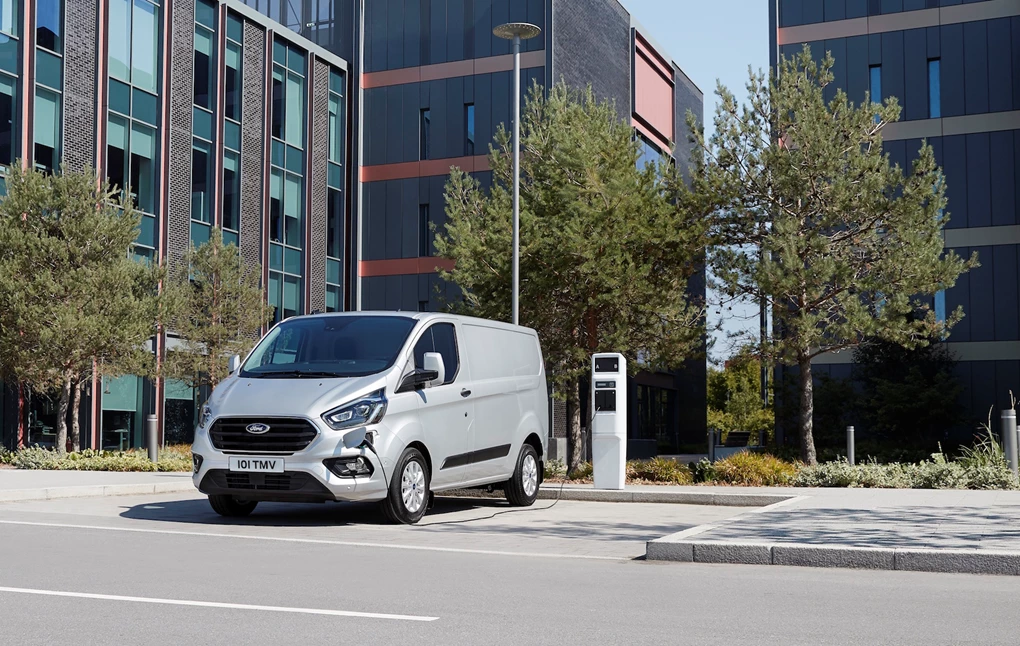 See Available Transit Custom Van deals
Ford is now pushing ahead with its electrified van offerings, with a plug-in hybrid version of the Transit Custom being launched later in 2019.
A PHEV could be great for drivers who need the confidence to go on longer journeys, with a range of up to 300 miles including petrol power – and 30 miles purely in electric mode. Prices are expected to start from £39,145, not including the grant.
Ford has also confirmed an all-electric version of the Transit will go on sale in 2021.
Renault Kangoo Z.E.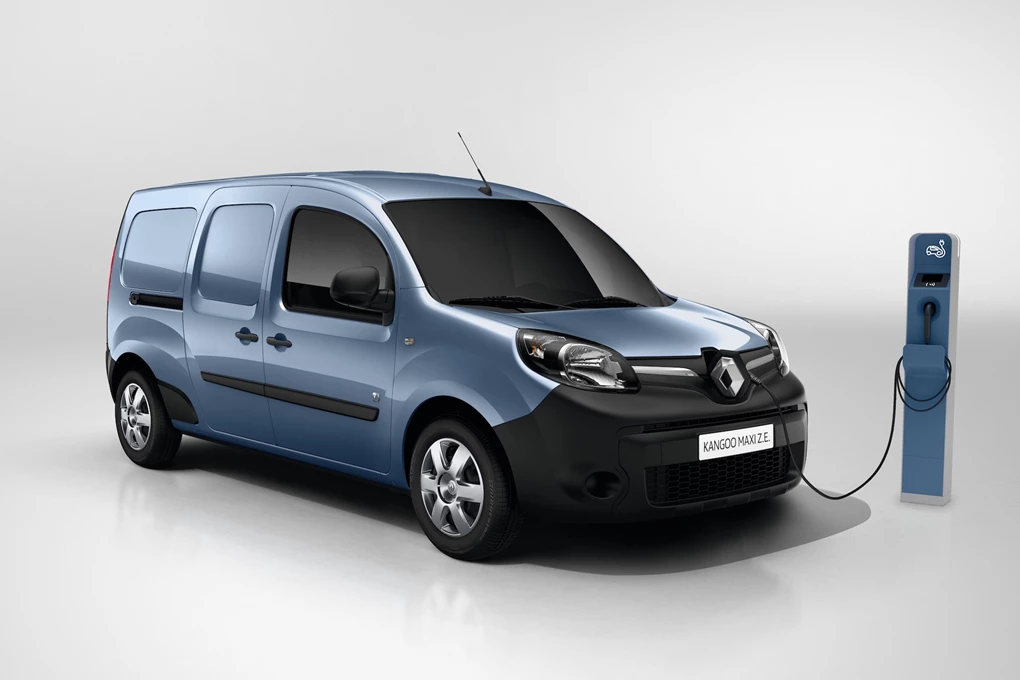 See Available Kangoo Van deals
Renault is a firm that was ahead of most manufacturers when it comes to electric vehicles, with the firm already having two commercial EVs on sale – the large Master Z.E. and this – the Kangoo Z.E.
It's just as spacious as the standard Kangoo, and is available in several body sizes. It offers up to 124 miles on a single charge, and is affordable, too. Prices start from £23,232, which includes the government's grant.
Nissan e-NV200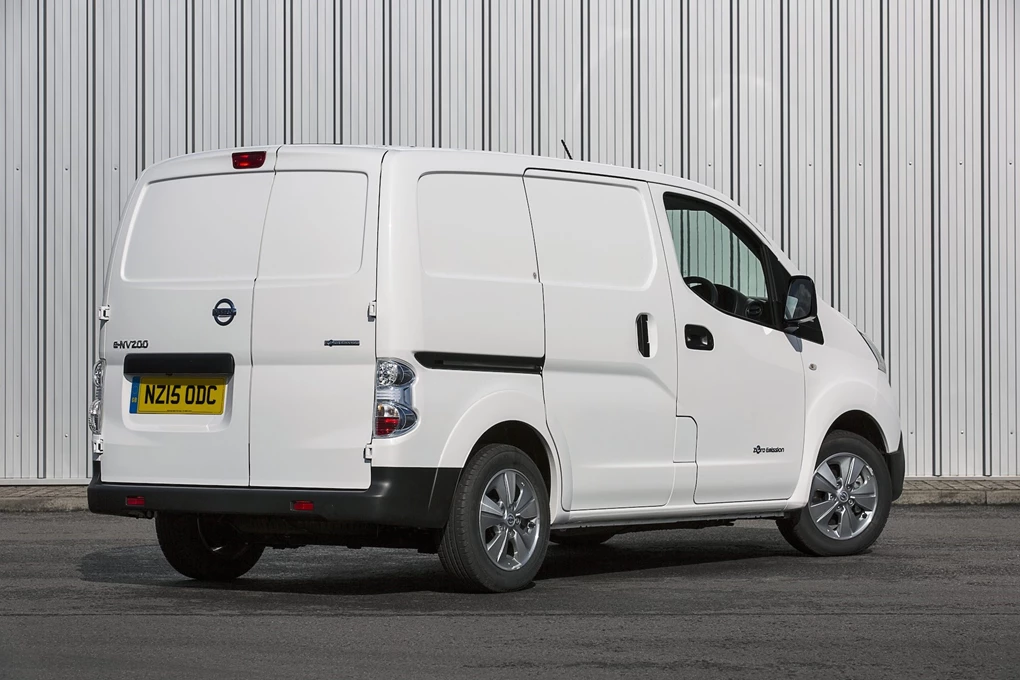 See Available e-nv200 van deals
Nissan's distinctive e-NV200 was one of the first all-electric vans to go on sale. And even several years after going on sale, this electric van is still a great option for business users.
The updated model's 40kWh battery is capable of delivering up to 187 miles of range around city centres, and also offers rapid charging capability to keep users on the move. Prices also start from as little as £20,005 (inclusive of the grant).
Mercedes-Benz eVito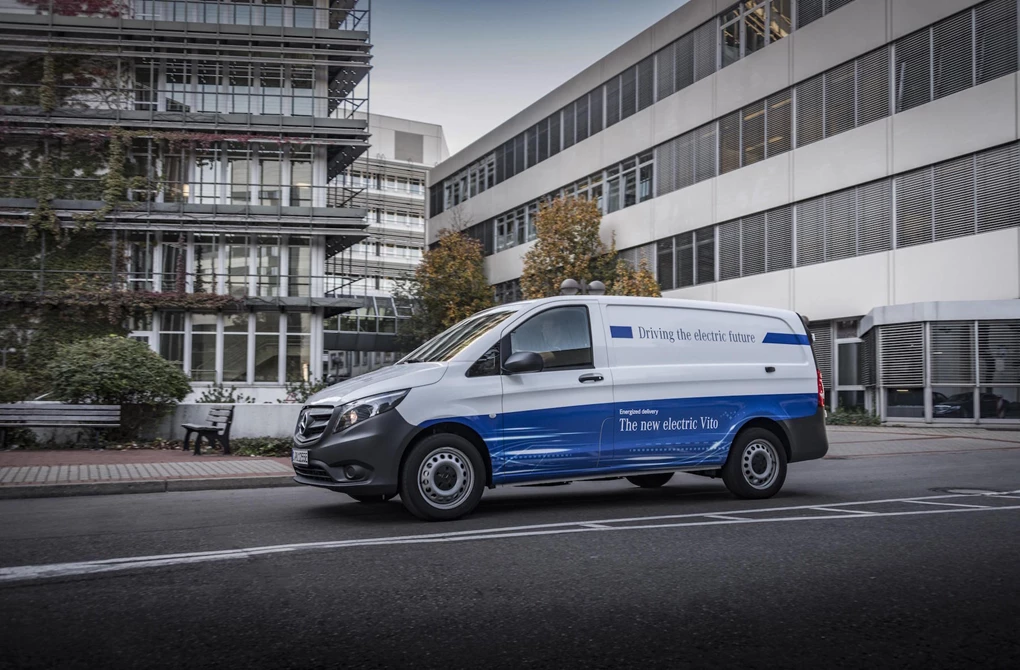 See Available Vito Van deals
Mercedes-Benz is another firm that will soon be entering the electric van world, with models such as the eVito and eSprinter. The eSprinter will be very similar to the e-Crafter, because the two vans share underpinnings.
So the eVito could be the best choice when it goes on sale towards the end of 2019. Its 93-mile electric range might be limited, but it retains the standard Vito's spaciousness and is an ideal option for city users who are able to plug in to a charger on a frequent basis.