The huge rise of SUVs has meant other car segments aren't as popular as they once were. One of the main ones is estate cars. 
But if you value spaciousness and versatility, but in a sleeker-looking package, estate cars are hard to beat. While the choice on offer has slimmed in recent years, there are still plenty of models available, ranging from more affordable choices to luxury vehicles, along with a wide range of powertrains. 
Let's take a look at the best estate cars on the market in 2023. 
Skoda Superb Estate
Estate cars are often bought for their boots, and if maximum space is the priority, Skoda's Superb Estate is pretty hard to beat. That's because it offers a huge 660 litres of boot space – the most of any car in this class – and makes it ideal for road trip holidays and those with large dogs.
But there's a lot more to the Superb than just its boot, as it also has a classy look, while the cabin quality is excellent. It's also supremely comfortable and ideal for those doing lots of miles behind the wheel. With prices starting from £31,325, it's great value for money as well.
Enquire on a new Skoda Superb Estate
BMW M3 Touring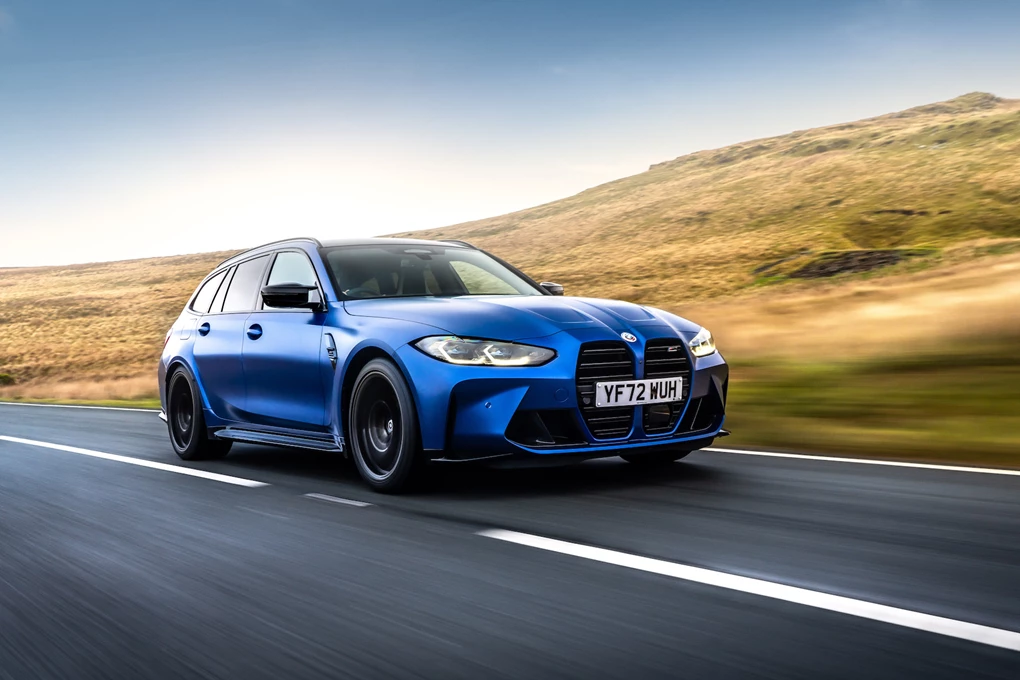 BMW's 3 Series Touring and sporting M3 models are renowned for both being at the top of their game, but it's only more recently that BMW has combined the two to create the M3 Touring. And it is sensational. 
One of the best all-rounders, it's able to mix performance (0-60mph takes just 3.5 seconds), with everyday comfort and a useful 500 litres. Another nifty touch, used on all BMW estate cars, is that the rear glass can open independently to the rest of the glass, which is especially useful.
Enquire on a new BMW M3 Touring
MG5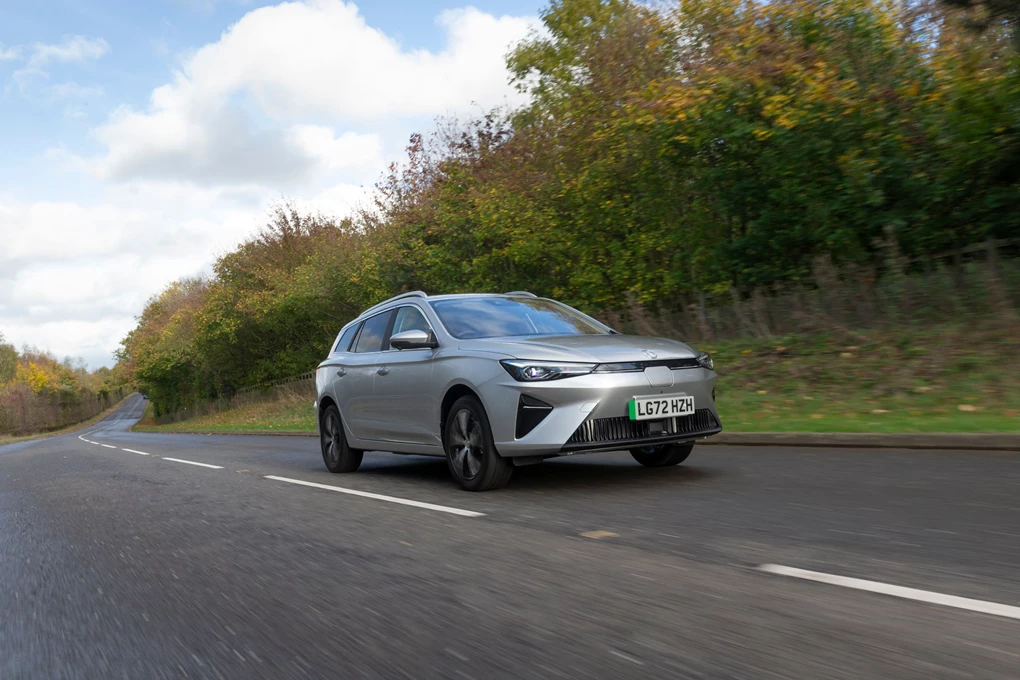 There's still a surprising lack of electric estate cars, though this is set to change shortly once more manufacturers introduce them. One of the best currently on offer, though, is the MG5. 
Priced from £30,996, it represents great value, while still coming packed full of standard equipment – all models get a range of driver assistance technology and a 10.25-inch touchscreen, for example. A range of 250 miles is respectable, as is a 464-litre boot.
Enquire on a new MG5
Ford Focus Estate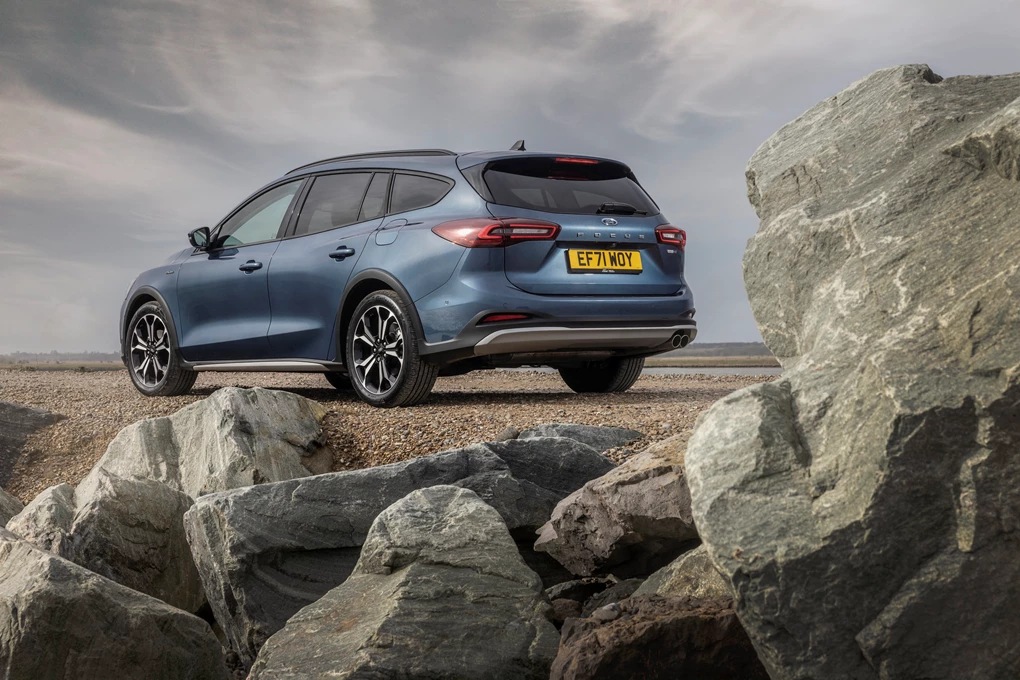 Now that Ford's Mondeo has been discontinued, the Focus is now its only estate car on sale. It's a truly excellent choice as well – not surprising given the Focus hatchback is such a great car. 
The Focus Estate is one of the best cars of this type to drive, with great handling and a good choice of engines available – especially the mild-hybrid petrol models. A 575-litre boot and generous rear seat space ensure that it fulfils the typical estate car brief too.
Enquire on a new Ford Focus Estate
Mercedes E-Class Estate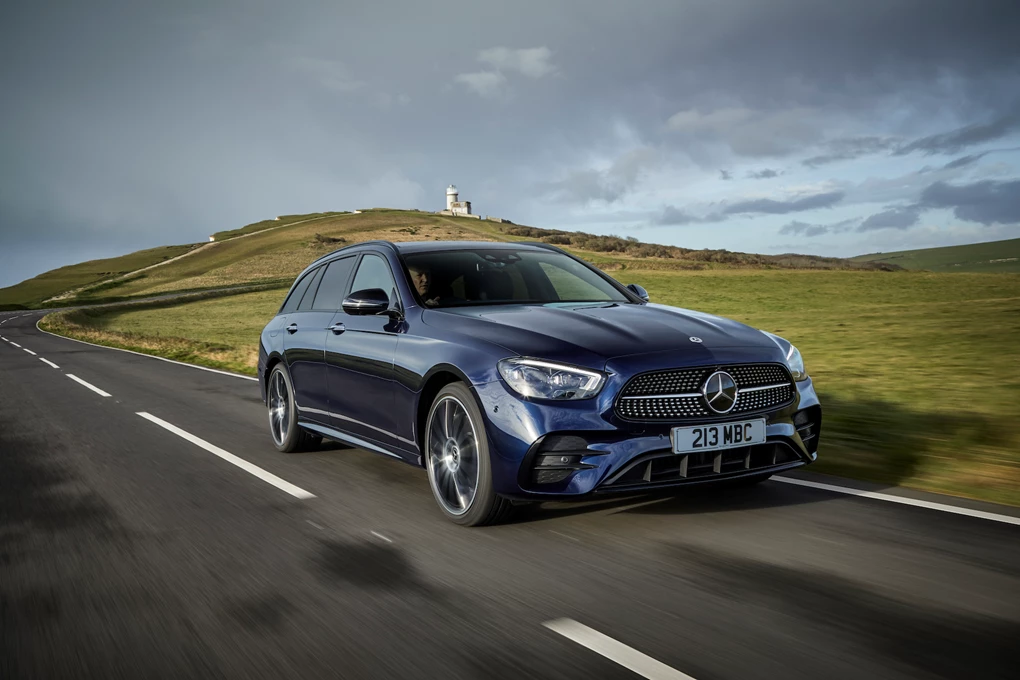 One of the most premium cars in this class is the Mercedes E-Class Estate. While the German firm might shortly be introducing a new version, the outgoing model is still a brilliant choice. With an especially high-quality interior, it also majors on comfort and is available with a great range of engines, including plug-in hybrids. 
But the boot of the E-Class is also huge, measuring a vast 640 litres, while diesel models are able to tow an impressive 2,100kg.
Enquire on a new Mercedes E-Class Estate
Toyota Corolla Touring Sports
Toyota predominantly sells hybrid models these days, and one of its most popular models is the Corolla. Produced in the UK, the Touring Sports is a great choice for those looking to reduce their running bills, with Toyota claiming up to an impressive 64.1mpg. 
Recently it's benefitted from slightly more powerful hybrid engines too, while the level of equipment you get with the Corolla is very generous. Toyota offers up to a 10-year warranty if it's serviced at its dealers on an annual basis, and with the firm's impressive reliability reputation, is a great choice for those that want to keep their car for many years.
Enquire on a new Toyota Corolla Touring Sports
Porsche Taycan Sport Turismo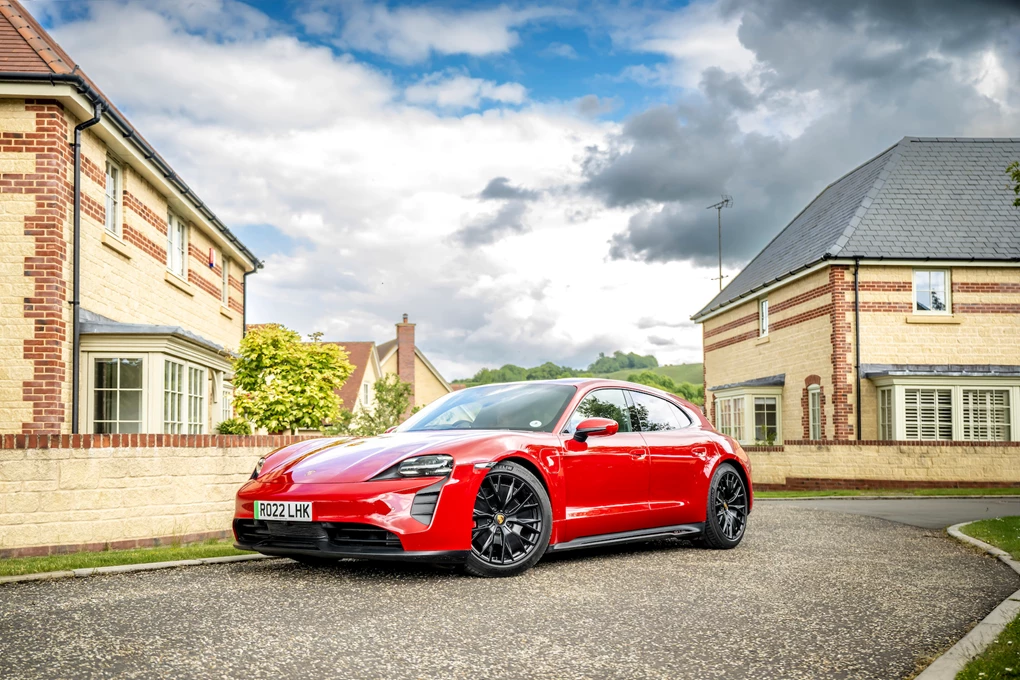 At the other end of the electric estate car market is Porsche's Taycan. Available as either a Sport Turismo or more rugged Cross Turismo, both are among the finest EVs on sale, especially from a driver's perspective as they are terrific to drive. 
A range of more than 300 miles and ultra-fast rapid charging capability means it's suitable for those doing longer trips, too. Just be aware that the Taycan isn't the roomiest estate car available, with a relatively compact 446-litre boot, though there is additional storage under the bonnet.
Enquire on a new Porsche Taycan
Seat Leon Estate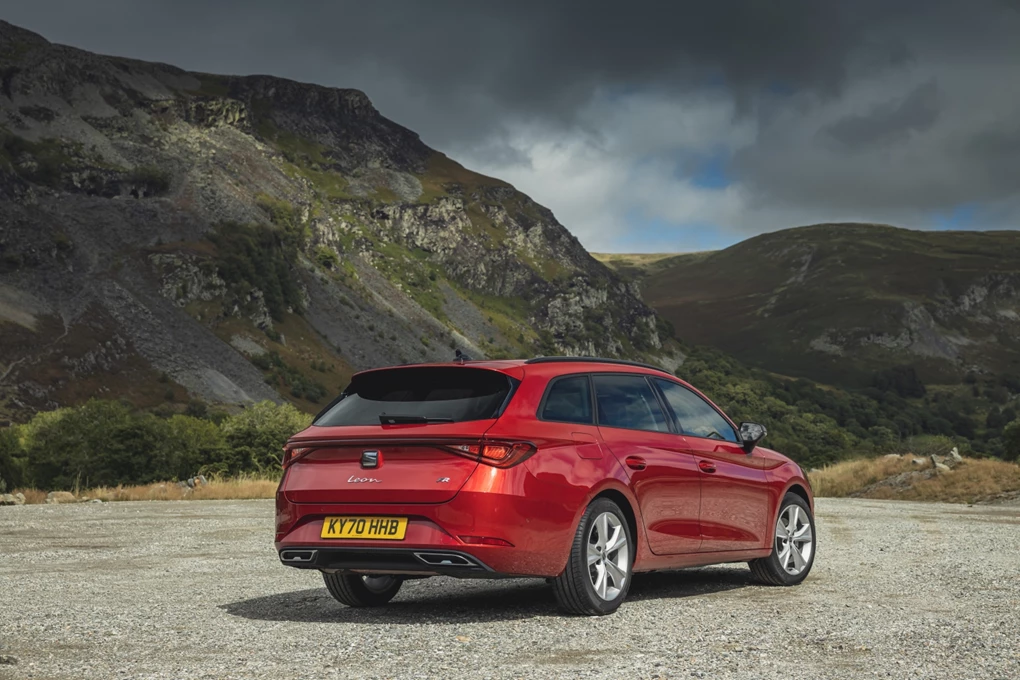 Last but not least we have Seat's Leon Estate. It's another wagon that majors on sportiness, with agile handling and an angular design ensuring it stands out from the crowd. There's a choice of engines, while if you opt for the sportier Cupra, you can have a plug-in hybrid. 
But it's also especially practical and features a huge 620-litre boot and plenty of rear seat room – making it a great family car. Standard equipment levels are very generous as well.
Enquire on a new Seat Leon Estate