Though more and more buyers might have been flocking to SUVs in recent years, there are still plenty that would rather have a family hatchback. A number of these models have proven popular, too, flying in the face of more high-riding crossovers and compact SUVs.
The choice of versions remains generous, while there are an increasing number of electrified choices on offer. But what are the best new family hatchbacks on the market? Let's take a look. 
MG4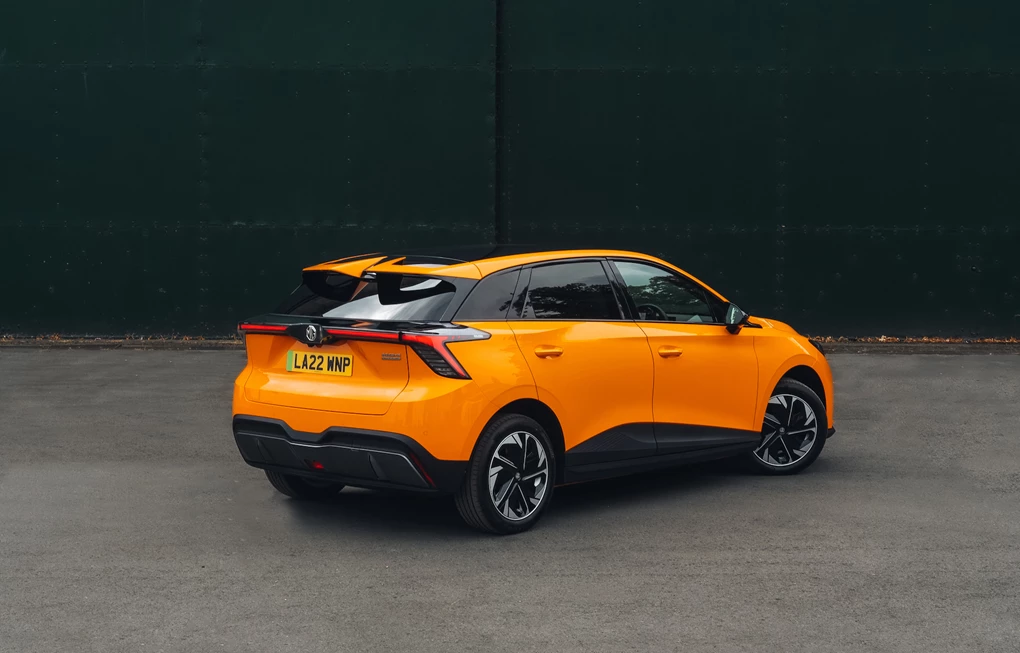 Our first family hatchback choice is one that's powered solely by electricity – the MG4. A recent addition to the family hatchback class, this MG is stylish to look at, good to drive and offers a claimed range of up to 280 miles. 
But the real trick up the MG4's sleeve is the value for money it represents. With prices starting from £26,995, it's hardly any more expensive than many petrol and diesel cars of a similar size. It also comes with a seven-year warranty as standard.
Enquire on a new MG4
BMW 1 Series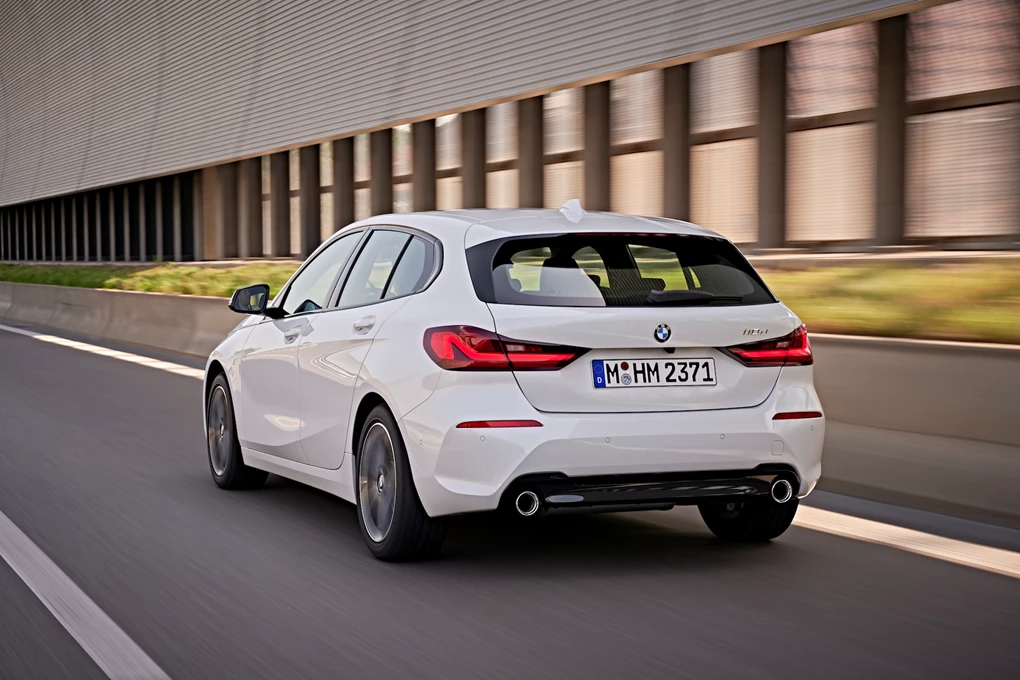 If you want a family hatchback that you can enjoy driving, you shouldn't look much further than the BMW 1 Series. This stylish model is good fun behind the wheel, whether you choose an entry-level petrol or flagship M135i hot hatch boasting more than 300bhp. 
The 1 Series also has an especially premium-feeling interior, while BMW's infotainment system remains one of the best around.
Enquire on a new BMW 1 Series
Skoda Octavia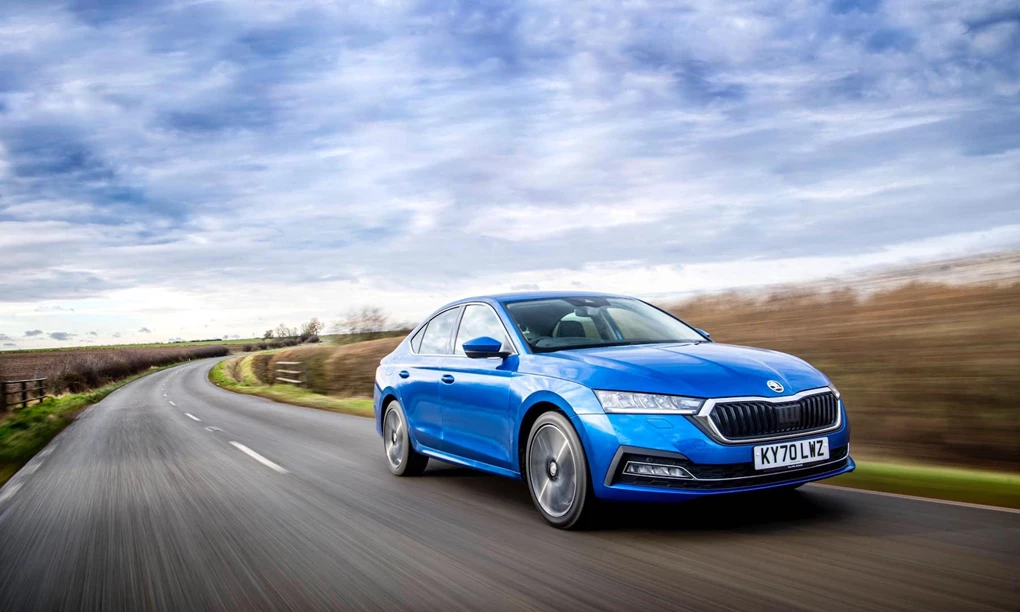 Skoda's cars are renowned for their fantastic practicality, and the Octavia in particular excels in this department. Offering a more extended shape than other models on this list, this Skoda offers a huge 600 litres of boot space alongside plenty of room in the back even for taller passengers. 
The Octavia also excels when it comes to refinement and comfort, while there's a great choice of powertrains available, including petrol, diesel and plug-in hybrid models.
Enquire on a new Skoda Octavia
Cupra Leon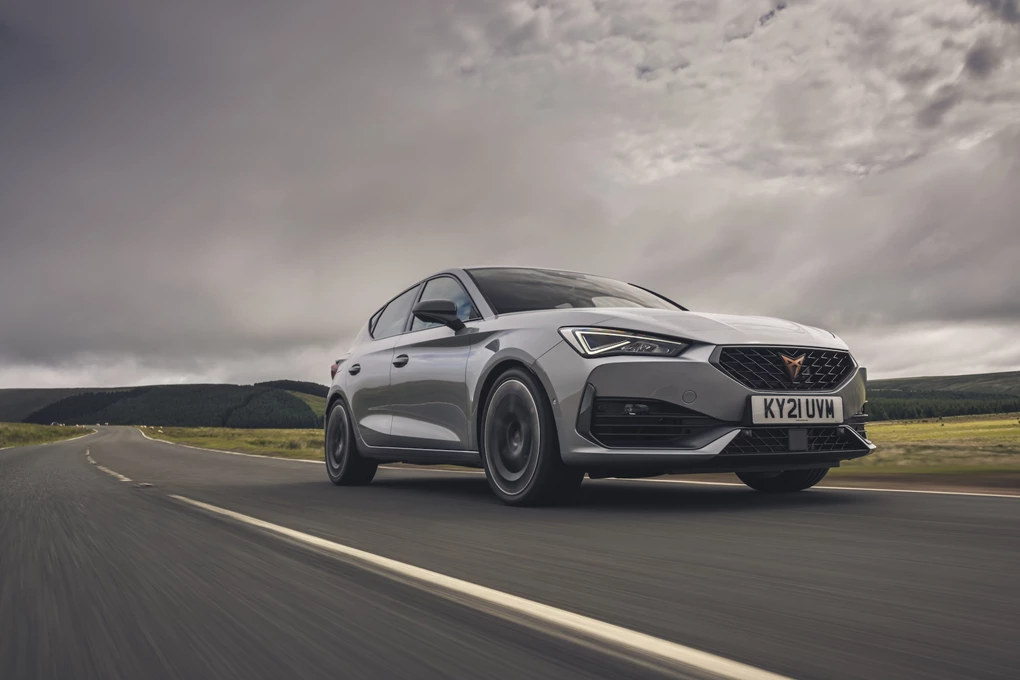 Cupra is a brand that's really gaining momentum. While its bespoke cars like the Formentor and Born have been a big hit with buyers, you shouldn't forget about the more humble Leon hatchback. 
This sporty model brings a tech-laden interior and an involving driving experience, particularly from the more powerful versions. A choice of plug-in hybrids is also offered, while the Leon features a surprisingly spacious cabin as well.
Enquire on a new Cupra Leon
Citroen C4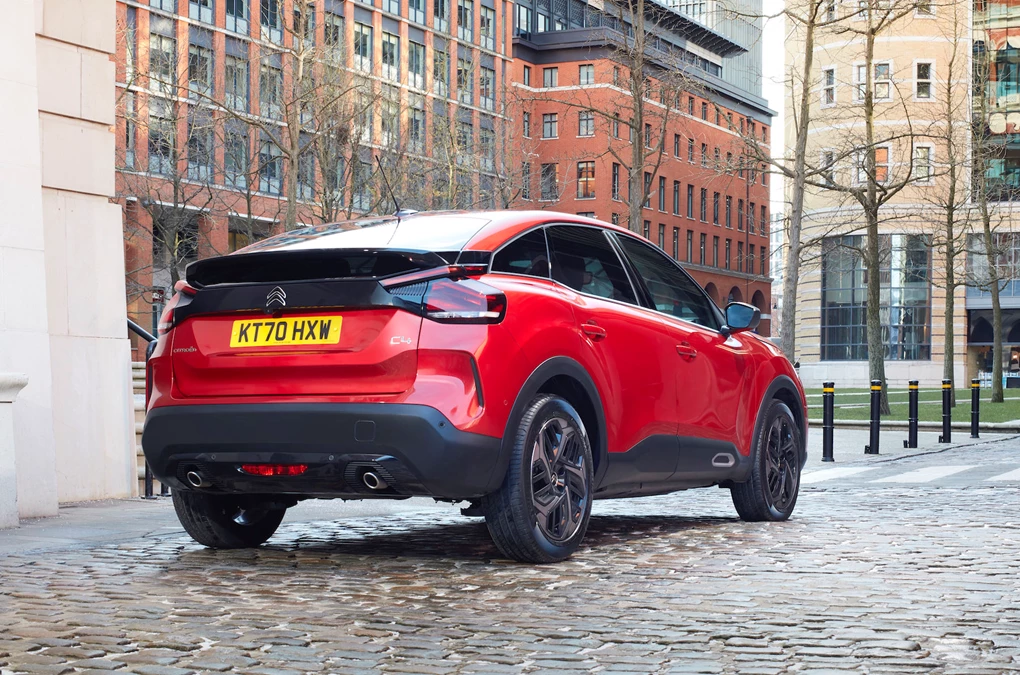 Citroen has injected some added style into its latest C4, which gets a more SUV-inspired design than others in this class while still retaining the dimensions of a traditional hatchback. Bringing Citroen's well-known styling flair the C4 certainly stands out, while all versions benefit from LED headlights and 18-inch alloy wheels. 
But the C4's real selling point is its comfort, with this Citroen having a soft ride and supported seats with plenty of adjustment. Alongside petrol and diesel versions, there's also the electric e-C4 boasting a range of up to 219 miles.
Enquire on a new Citroen C4
Ford Focus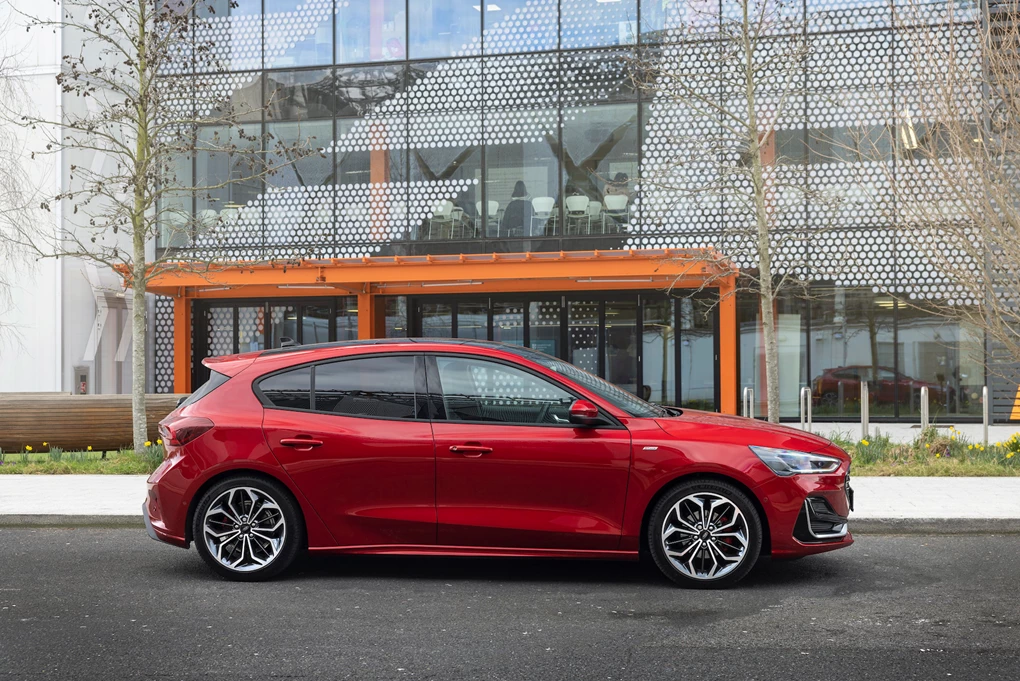 Though the Focus isn't quite as popular as it once was, there's still a lot going for this Ford hatchback. Particularly from the driving seat, it's great fun to drive, while it also offers plenty of space considering its size. 
The Focus also comes with plenty of equipment as standard, while its efficient mild-hybrid petrol engines mean you shouldn't have to stop too often at the fuel pumps. If this isn't as important, however, there's the brilliant 276bhp ST hot hatch. 
Enquire on a new Ford Focus
Honda Civic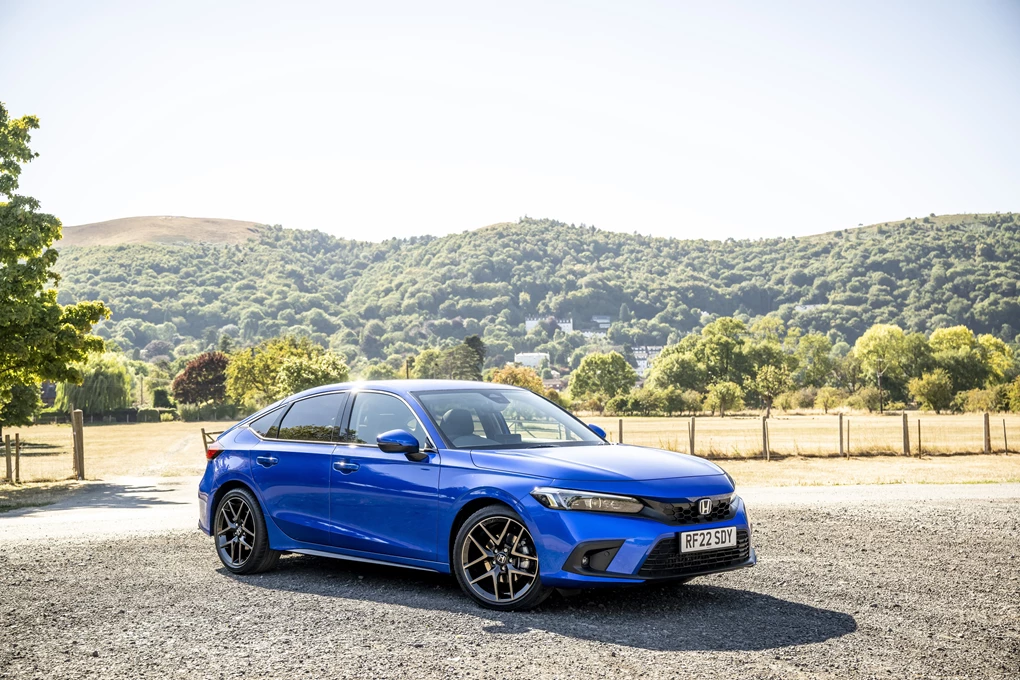 Honda's Civic returned for an impressive 11th generation in 2022, and this model is undoubtedly the best yet. Only being sold with an efficient hybrid powertrain (with the exception of the Type R), the Civic is great on fuel, while still offering zippy performance. 
The Civic also gets the perfect balance between comfort and sportiness, while its smart interior has a great combination of technology and traditional controls. A big boot and plenty of rear seat space add to its appeal.
Enquire on a new Honda Civic
Vauxhall Astra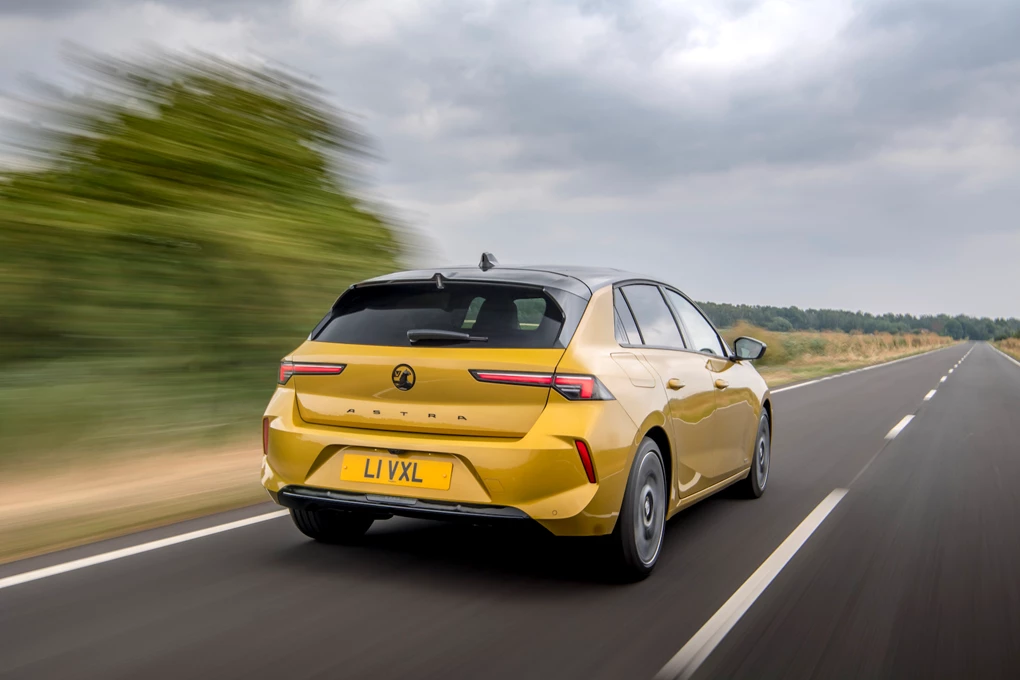 Vauxhall has been on an upward trajectory in recent years, and it's taken another leap forward with the new Astra. With a stunning design almost indistinguishable from its predecessor, it really stands out in this crowded class for the right reasons. 
It's also refined and comfortable, while the smart interior is able to match the exterior for style and quality. There's a wide choice of engines available, with plug-in hybrids already available and an electric Astra due to join the line-up later in 2023.
Enquire on a new Vauxhall Astra
Audi A3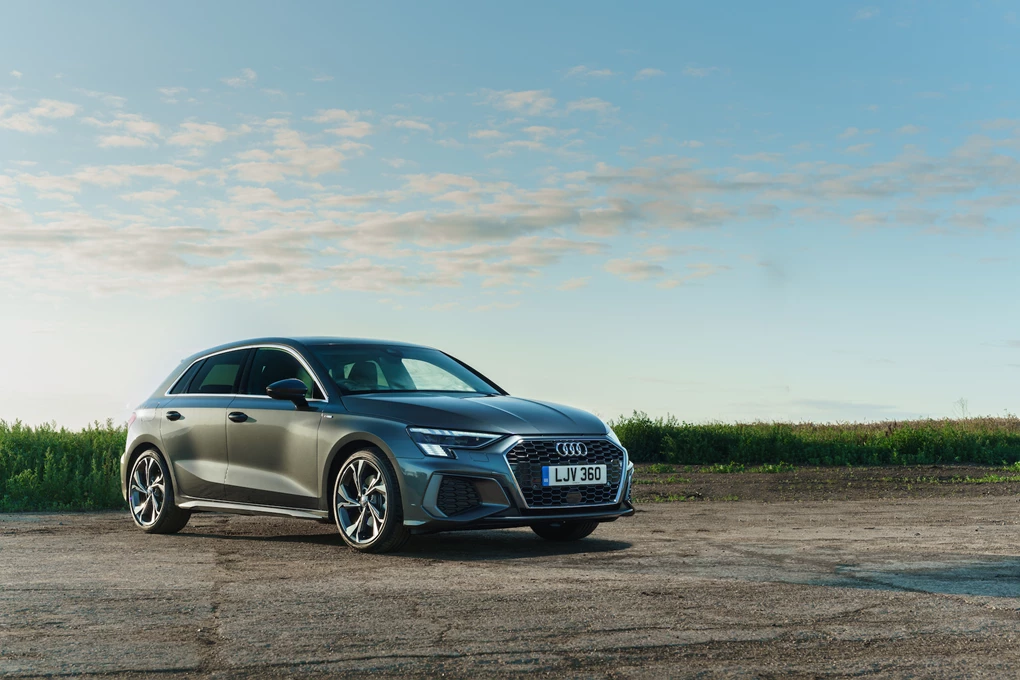 Another particularly premium choice in the family hatchback class is the Audi A3, which offers one of the best interiors of any small car thanks to its fantastic mix of quality and technology. 
This latest A3 is also more fun to drive than its predecessors, while still it still retains a fantastic reputation for reliability. Alongside a range of petrol and diesel models, there are also a pair of plug-in hybrids available, with these proving particularly popular.
Enquire on a new Audi A3
Toyota Corolla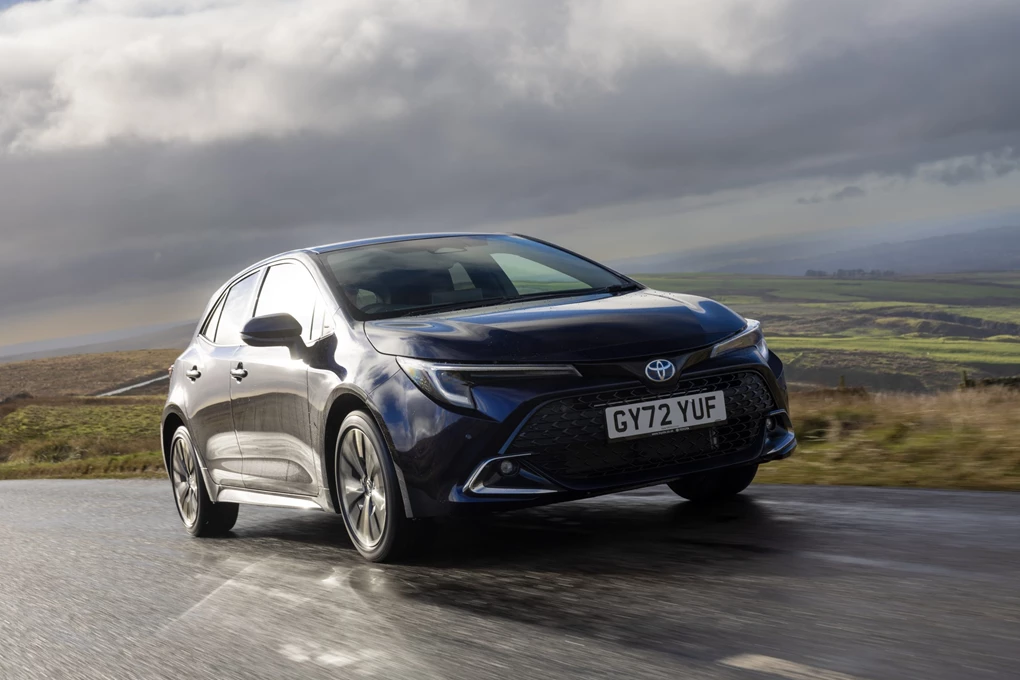 Last but not least we have the best-selling Corolla, which is in fact produced in the UK at Toyota's factory in Derbyshire. Already a great choice, a recent update to the Corolla has only improved it further. 
Sold purely with a choice of 'self-charging' hybrid powertrains, these deliver good performance and outstanding fuel economy, while all Corollas come with a particularly generous amount of equipment and safety kit.
Enquire on a new Toyota Corolla