In recent years, SUVs have really taken off in popularity, with a greater range of options to choose than ever. 
And a key driver of this success has come from those looking for family cars, with many looking to switch out of hatchbacks, estate cars and even MPVs and into these generally more stylish high-riding models. 
But if you're looking for a new family SUV, what models should you consider? Here are 10 great options...
BMW X1 – from £29,335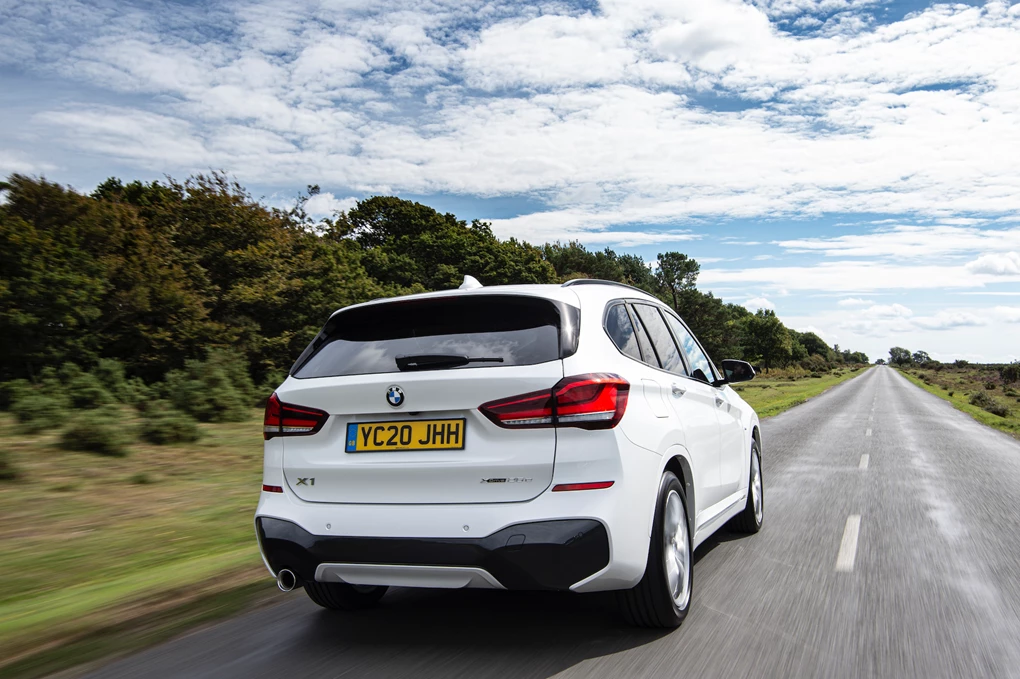 When it comes to choosing a BMW SUV as a family car, many will flock to some of the brand's largest models – including the X5 and X7. But many would be surprised by just how much room is available in the brand's 'smallest' SUV – the X1. 
With a big boot and plenty of rear seat space, it's an ideal family SUV, while also benefits from a great high-quality interior that should put up a strong fight against family life. With prices starting from under £30,000, it's also not as expensive as you might expect. 
Enquire on a new BMW X1
Audi Q5 – from £44,440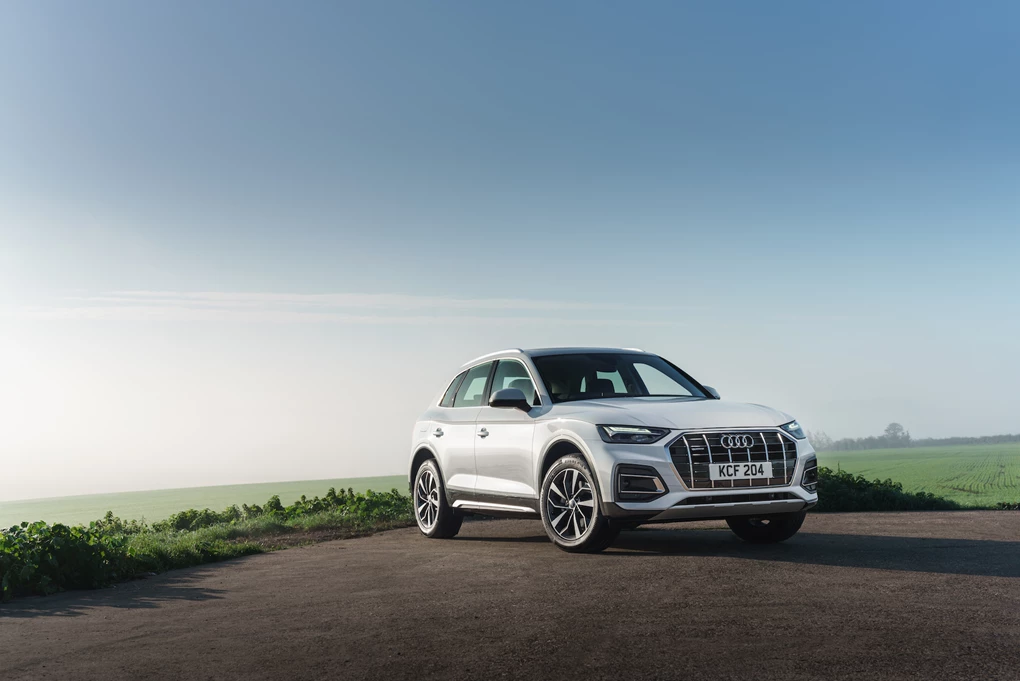 A mid-size SUV is a prime fit for families, and if you don't require seven seats, it's hard to beat Audi's Q5 when it comes to a classy and desirable model in this class. With a strong focus on comfort and refinement, it's also ideal for longer trips away. 
Useful features such as sliding rear seats, which can adjust passenger and boot space depending on needs, and a good range of petrol, diesel and plug-in hybrid powertrains means there's plenty to like about the Q5.
Enquire on a new Audi Q5
Honda CR-V – from £33,090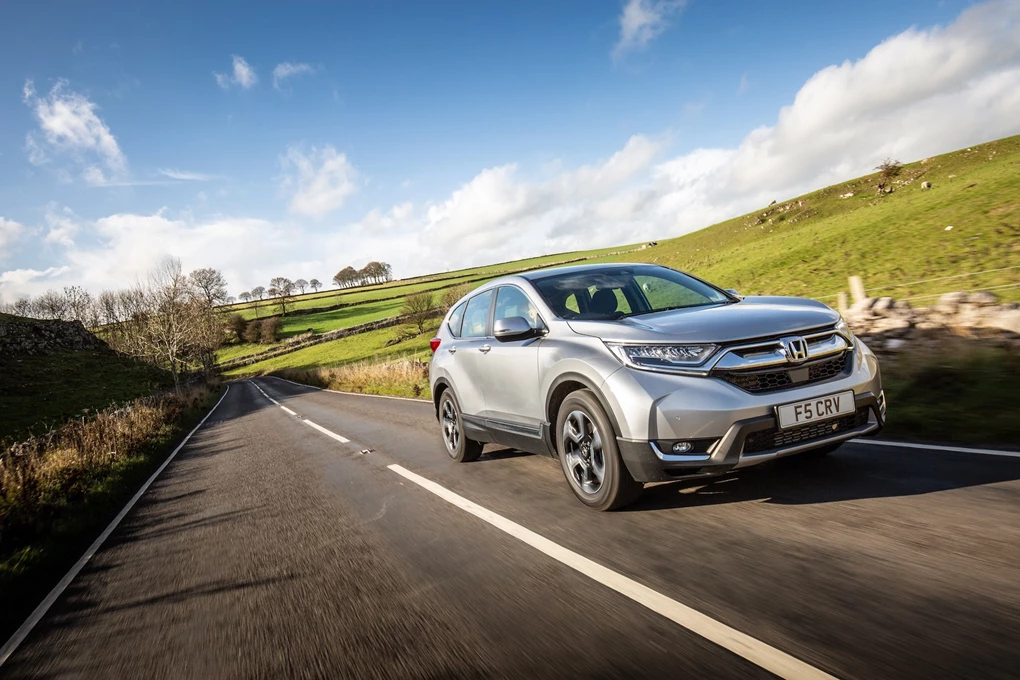 When it comes to safe and reliable family motoring, it's hard to better the Honda CR-V, which remains just as practical and versatile as ever in its current generation. Stick with the regular model and there's also the option to choose a third row of seats, though they're best reserved for smaller children. 
Another thing to know about the CR-V is that you can choose it as a hybrid, which helps to bring lower running costs to this SUV, especially for urban drivers. 
Enquire on a new Honda CR-V
Skoda Kodiaq – from £29,610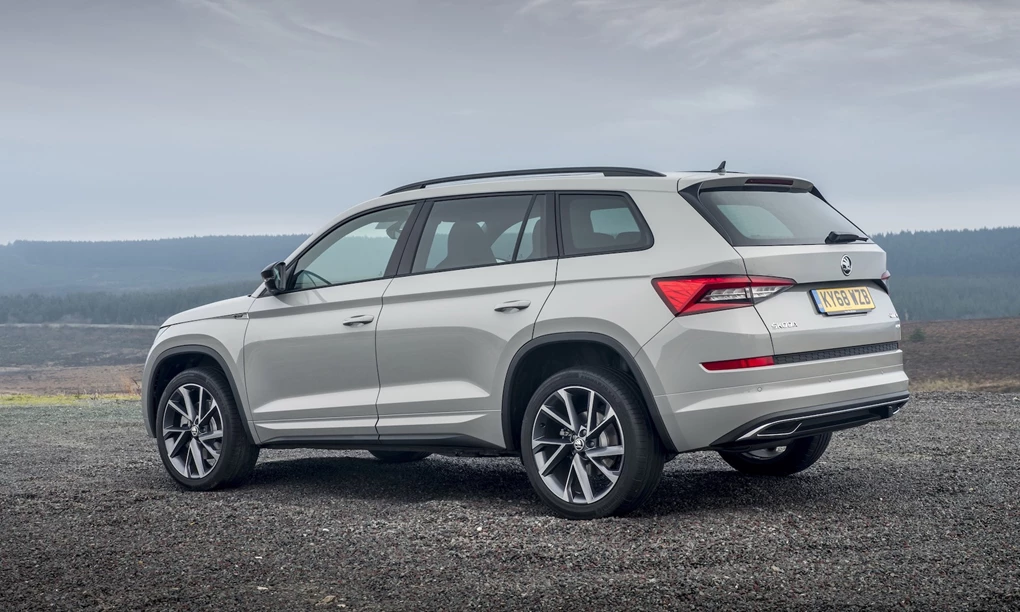 Skoda has a fantastic reputation for offering practical family cars, and it's no surprise that the firm's largest model – the Kodiaq – is the best of the lot. It's Skoda's only seven-seater, and offers a truly vast cabin that's ideal for families. 
But it's not just space where it excels, but also the way it drives and how it looks, with a classy and well-built interior making it a truly excellent choice for families.
Enquire on a new Skoda Kodiaq
Mercedes GLB – from £36,945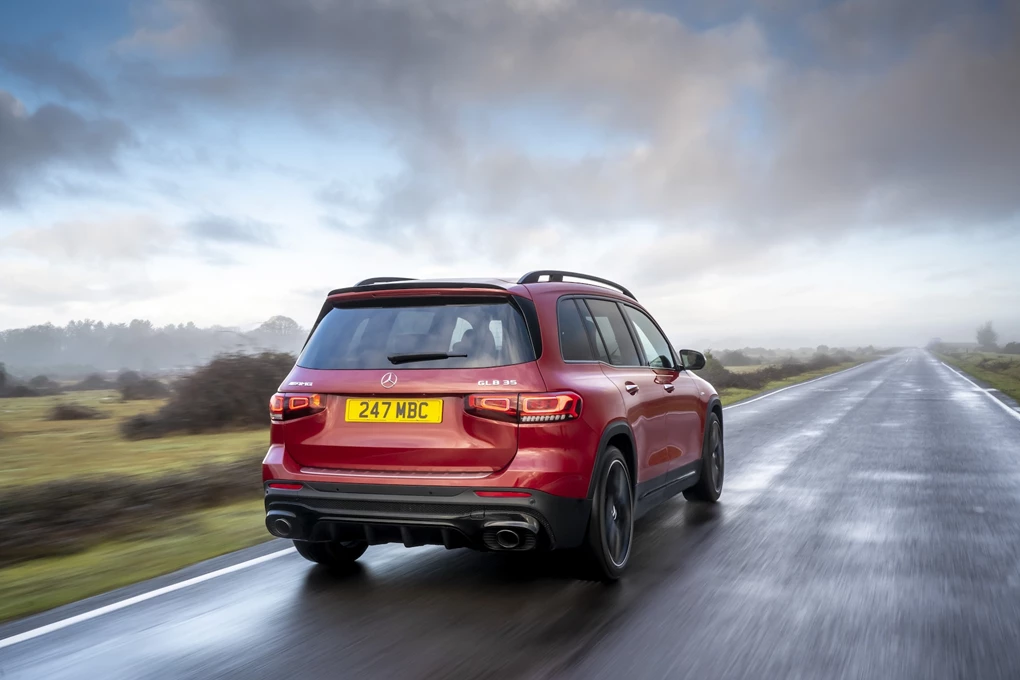 Previously if you wanted a seven-seater from Mercedes, you'd have to look at some of the brand's biggest and most expensive models. But thanks to the addition of the GLB, it means you can now have an SUV with three rows of seats and the brand's three-pointed star on the bonnet without having to spend a fortune. 
The GLB is also available with a range of strong and efficient engines, as well as getting the same stand-out interior as you'd find on Mercedes models like the A- and E-Class.
Enquire on a new Mercedes GLB
Volkswagen ID.4 – from £40,800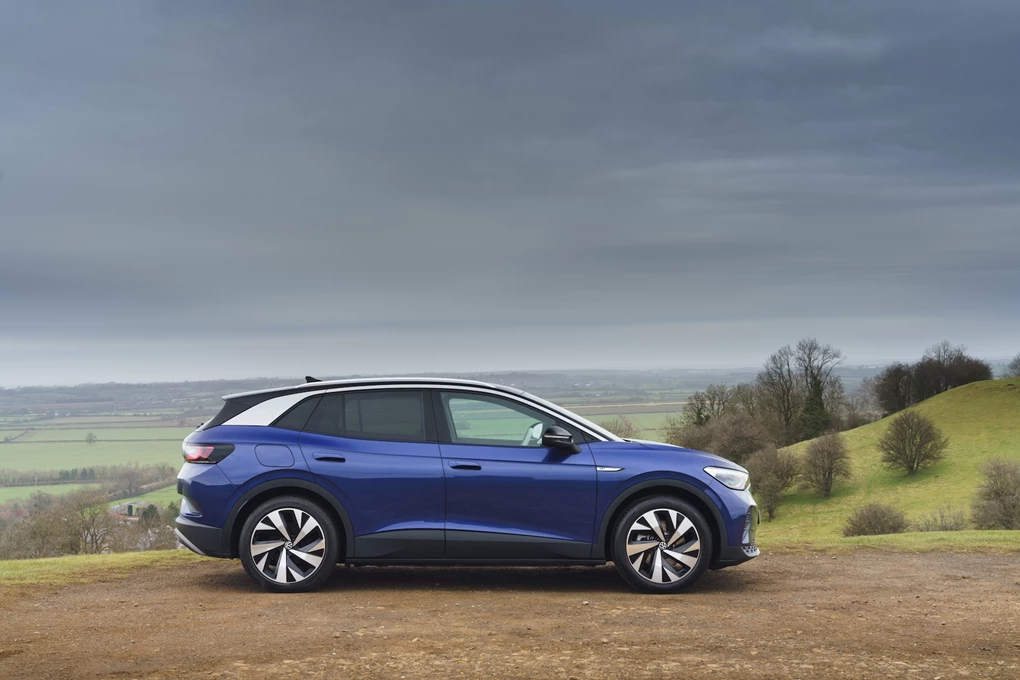 What about if you want something electric, though? Well, thanks to a growing range of battery-powered SUVs, there's no shortage of options. But where space and family-friendliness are concerned, we reckon it's hard to beat the Volkswagen ID.4. 
It's the latest electric model from VW's growing range, bringing a big and roomy interior and a generous 543 litres of boot space. With a long list of standard equipment included and a range of up to 310 miles, it's a great choice if you're considering making the switch to an EV.
Enquire on a new Volkswagen ID.4
Seat Ateca – from £24,110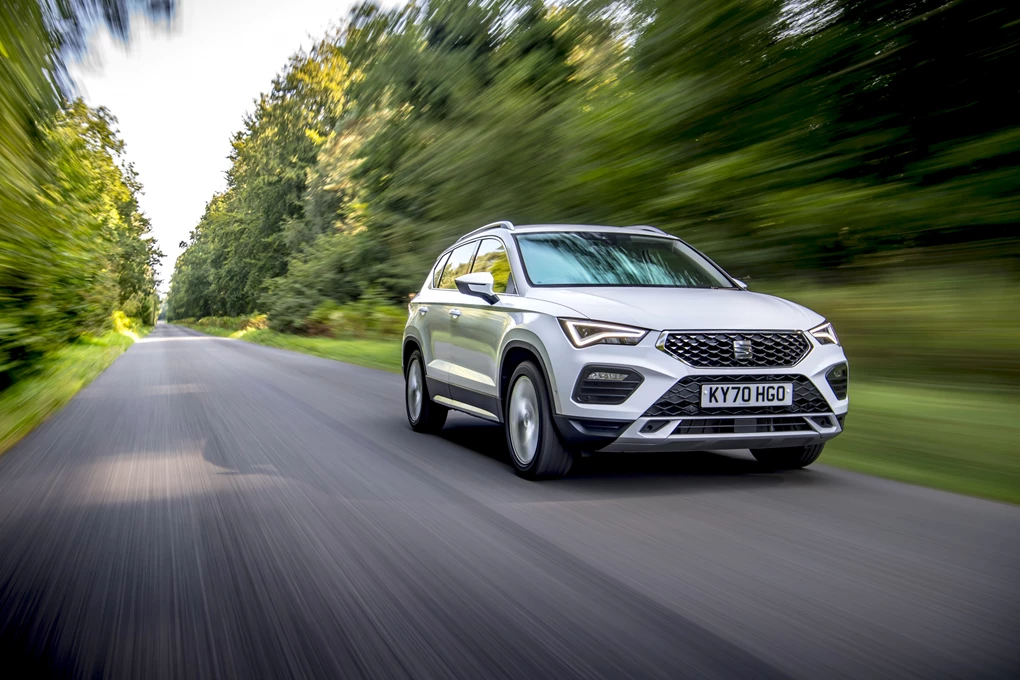 The Seat Ateca might not be the largest SUV from this Spanish marque, but unless you need seven seats, it's a truly excellent option in this popular and crowded class. A 510-litre boot is one of the largest in this class, while easy access to the rear seats and plenty of space for children and even taller teenagers means it makes plenty of sense. 
It's not just geared up for passengers, though, with the Ateca being one of the most enjoyable family SUVs you can buy, feeling just as agile and involving as a traditional hatchback. A sporty Cupra model is also available if you want more thrills.
Enquire on a new Seat Ateca
Peugeot 5008 – from £29,590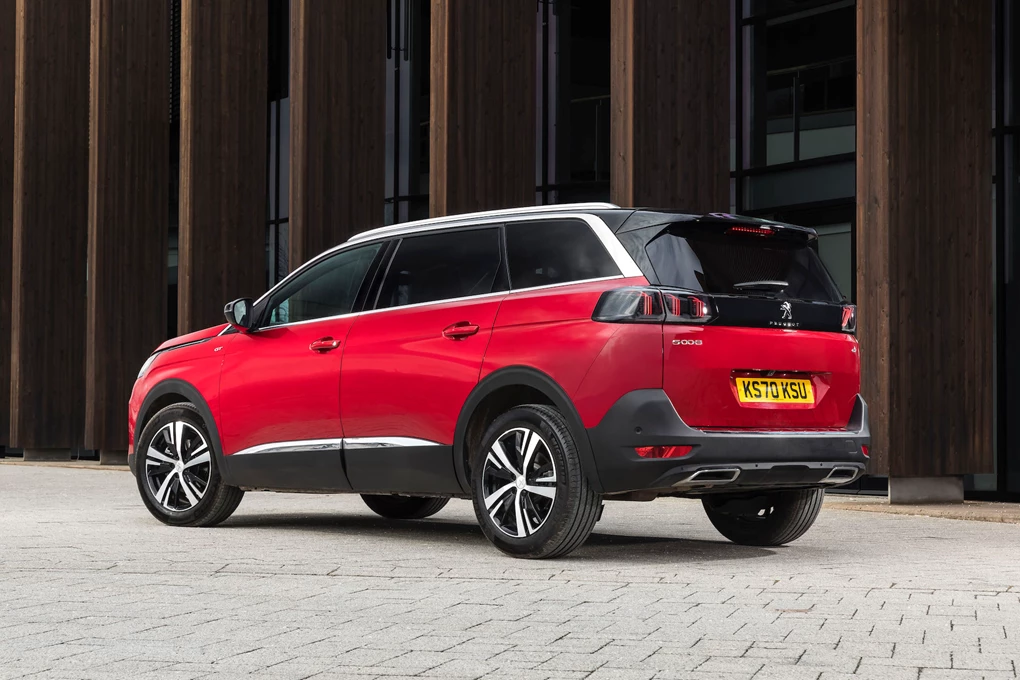 Peugeot has managed to reinvent itself in recent years, and while not so long ago the 5008 was a rather bland MPV, today it's a stylish seven-seat SUV. Sitting above the popular 3008, it offers more space as well as three rows of seats. 
The 5008 also feels genuinely upmarket inside, with a large touchscreen and digital cockpit system making it feel especially swish. With a strong focus on comfort and ease of driving, it's another strong family car option. 
Enquire on a new Peugeot 5008
Land Rover Discovery Sport – from £31,905
Like other brands on this list, you don't necessarily need to go to Land Rover's largest models to get the best family SUV – as the firm's Discovery Sport shows. With an option of seven seats and a generally big and roomy interior, it's no surprise that this model is proving a hit with families. 
You also get a high-quality interior, loads of standard equipment and the option of impressive off-roading ability, should you be looking for something a bit more adventurous. 
Enquire on a new Land Rover Discovery Sport
Ford Puma – from £22,045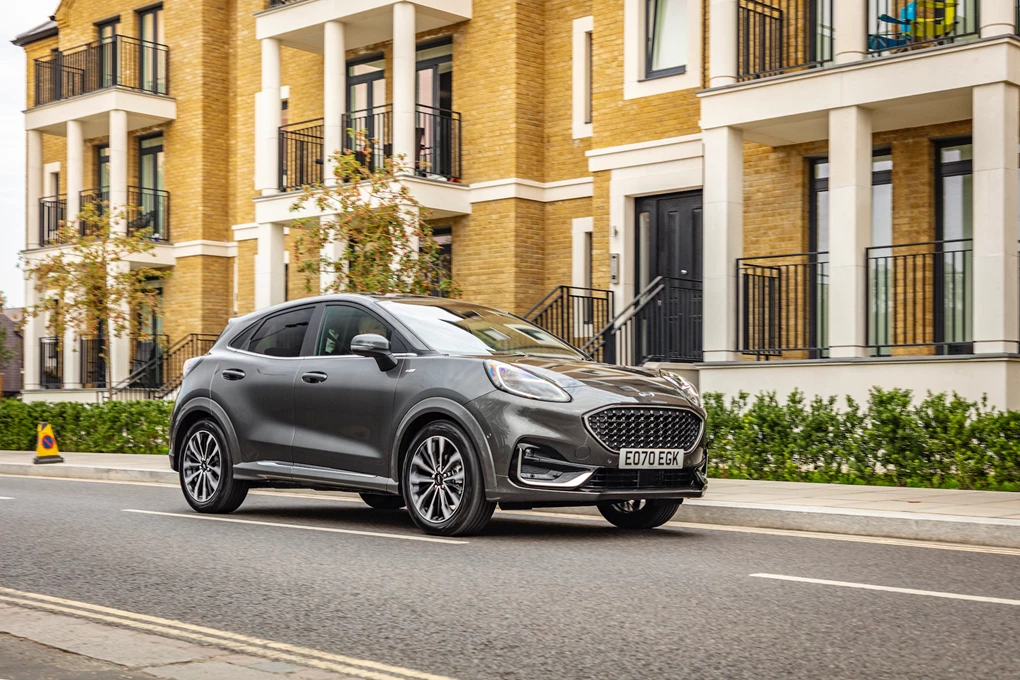 Last but not least is the Ford Puma, and though this might be the most affordable model on this list, it's no less impressive when it comes to a family SUV. Though it sits on the smaller end of the spectrum, decent rear legroom and a useful boot that contains an underfloor storage solution called a 'MegaBox' means it could prove to be just as up to the job as much larger models. 
The Puma is also well-equipped as standard and is fantastic to drive, too – especially in the hot ST guise, where it's just like being behind the wheel of a hot hatch.
Enquire on a new Ford Puma