Convertibles are a popular choice of new car in Britain and many entries nowadays are able to offer high standards for cabin insulation and refinement. That makes them suitable against all types of weather, an especially useful quality to have against Britain's unpredictable weather.
What if, however, you want a convertible that doesn't just offer wind in your hair motoring when the time suits but also breathtaking pace at all times? Well the current new car market features some really exciting convertible models with 0-62mph sprint times below five seconds. Here's our guide to five of the best quick convertibles in the current market.
BMW M4 Convertible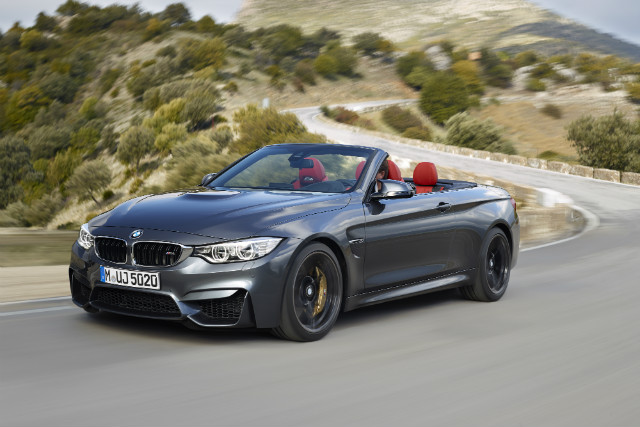 The BMW M4 coupe has received plenty of deserved praise for delivering immense performance and delightful handling, but it shouldn't be forgotten that there's a convertible version which offers similar qualities too.
Powered by a 425bhp 3.0-litre turbocharged straight-six petrol engine, the M4 Convertible will take just 4.4 seconds to go from zero to 62mph. That's just 0.3 seconds more than the coupe counterpart, which weighs 178kg less in comparison.
In order to accommodate the metal-folding roof, some of the M4's sprightliness is inevitably lost. Boot space is also reduced from 370 litres to 220 litres when the roof is stowed. However, that boot capacity is not dissimilar to other convertibles and the M4 is still faster and more exciting than many other convertibles out on the market.
Find prices for the BMW M4 Convertible
Audi RS 5 Cabriolet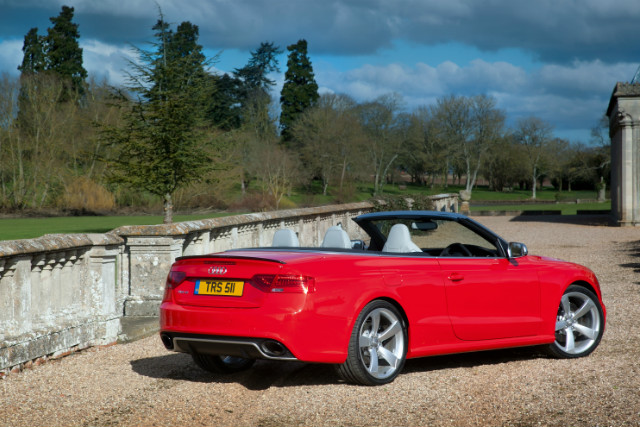 The Audi RS 5 Cabriolet is a real head turner, delivering distinct RS-badged exterior styling and a lavish interior crammed with standard luxury kit including leather seats, cruise control and Bluetooth.
For a car that looks like this, you'd want similarly dramatic performance to be delivered, which this Audi happily provides. The RS 5 Cabriolet uses a 443bhp 4.2-litre V8, leading to a zero to 62mph sprint time of 4.9 seconds. The top speed is electronically limited to 155mph, like with numerous other premium convertibles. An option, however, can be chosen to take this limiter away and allow the RS 5 to hit up to 174mph.
While some other upmarket convertibles deliver a drive more catered to enthusiasts, the RS 5 still deserves commendation in this department. The car offers an outstanding amount of grip from its Quattro four-wheel drive set-up, and the ride and gear changes from the eight-speed S tronic dual-clutch transmission are both very smooth.
Read our full review of the Audi RS 5 Cabriolet
Find prices for the Audi RS 5 Cabriolet
Jaguar F-TYPE R Convertible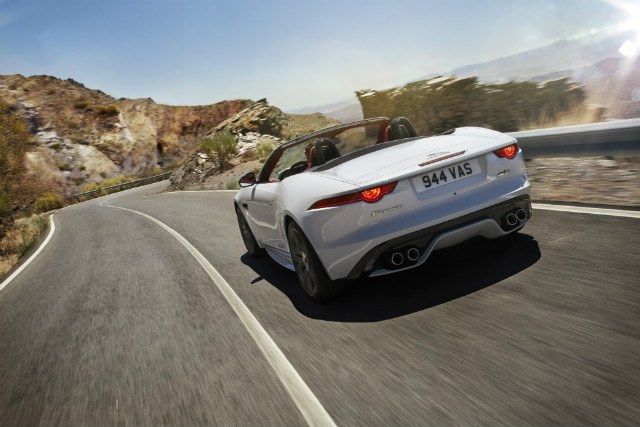 The most powerful version of the Jaguar F-TYPE convertible is the R which boasts the sort of supercharged V8 petrol engine which would make some supercars envious. It offers 542bhp in the Jaguar and an incredible soundtrack which it makes is intoxicating.
The eight-speed automatic gearbox the V8 is hooked up also delivers delightfully slick gear changes.
Nowadays you can get the V8-run F-TYPE R with either standard rear-wheel drive or all-wheel drive (AWD) instead. The latter adds nearly £5,000 to the Jaguar's purchase price. With either powertrain, the F-TYPE R is no doubt a really quick convertible, offering a 0-62mph sprint time of four seconds with rear-wheel drive, or 3.9 seconds in AWD form.
Read our full review of the Jaguar F-TYPE convertible
Find prices for the Jaguar F-TYPE convertible
Porsche 718 Boxster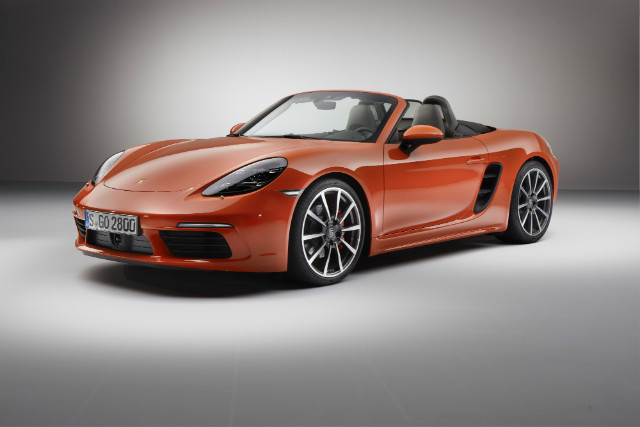 The 718 Boxster is an incredibly fast and agile convertible sports car available in standard and Boxster S guises.
While the standard model is already impressive with a 0-62mph sprint time of 5.1 seconds, the Boxster S covers the same benchmark sprint in a mere 4.6 seconds.
The Boxster delivers a super-agile, driver focused experience behind the wheel which should delight purists.
Find prices for the Porsche Boxster convertible
BMW M235i Convertible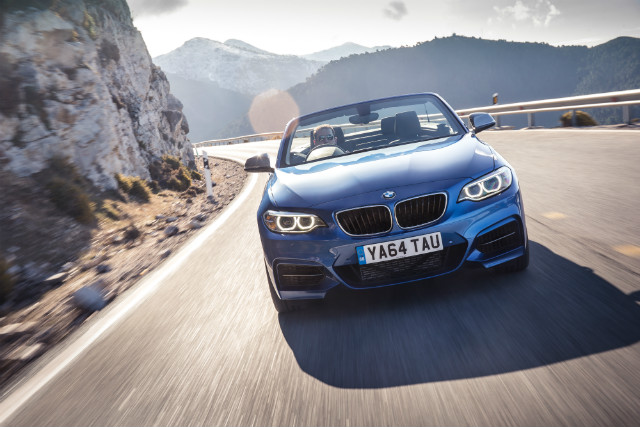 The stunning M235i is the current range-topper for the BMW 2 Series convertible range and it offers both beauty and bags of power. This car's starting price is also around £20k less compared to the M4 convertible.
Under the bonnet is a 3.0-litre turbocharged six-cylinder petrol engine boasting 321bhp. This unit can be mated with either a six-speed manual gearbox or a eight-speed automatic 'box, the latter being an option costing just over £1,600.
While the auto 'box is slick and easy enough to use, the standard manual option is also very impressive too, so its a matter of preference and budget. The 0-62mph sprint takes 5.2 seconds with the manual gearbox, or five seconds flat with the automatic gearbox instead.
Crucially the BMW M235i convertible feels monstrously fast but also luxurious within and the ride is not as firm as you'd might expect. All are great qualities any car buyer after a fast convertible is likely to prioritise.
If you're willing to spend just over £500, we recommend you add the optional M Sport suspension which can make the ride softer or firmer depending on what setting you choose for it.