With 2018 coming to a close, it's time to look forward to 2019. What does the car world have in store for us? In terms of hot hatches, we'd say a lot.  
Here are some of the hot hatches grabbing our attention going into the new year…
Ford Fiesta ST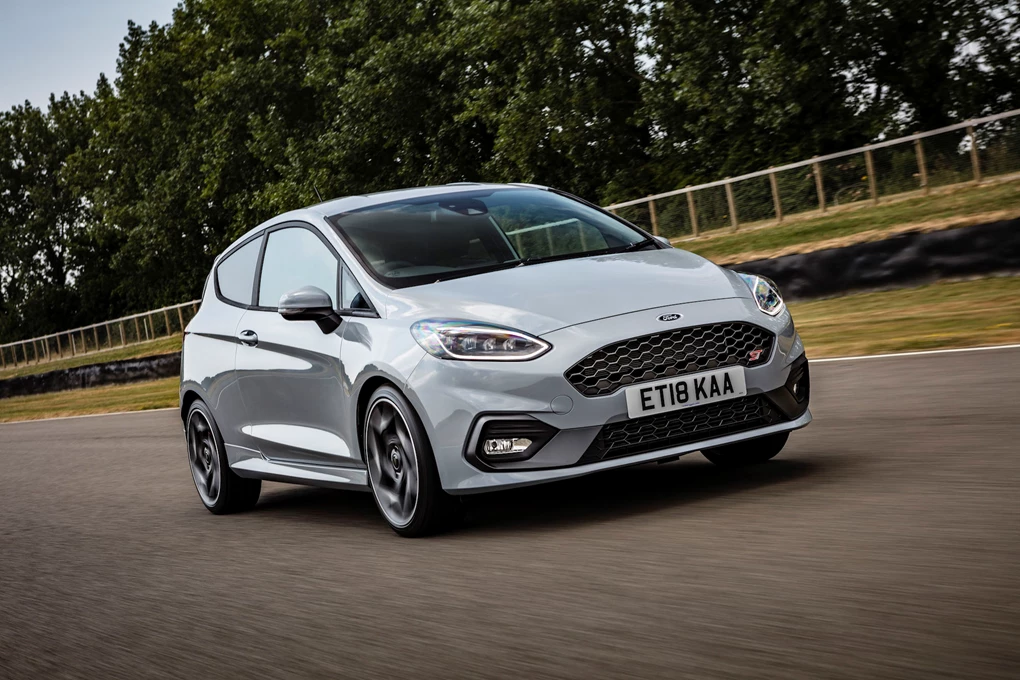 See available Fiesta deals
King of the hot hatch scene for quite some time, the Fiesta ST remains a fun car to drive above all else. Combine precise steering and an old-school manual mated to a punchy little 1.5-litre unit and you've got one of the best packages around. In other words, the ST emphasises driving pleasure over raw performance – and that's a good thing. This is a car that proves you don't need to spend a ton of money in order to get a car that's a ton of fun.
Mercedes-AMG A35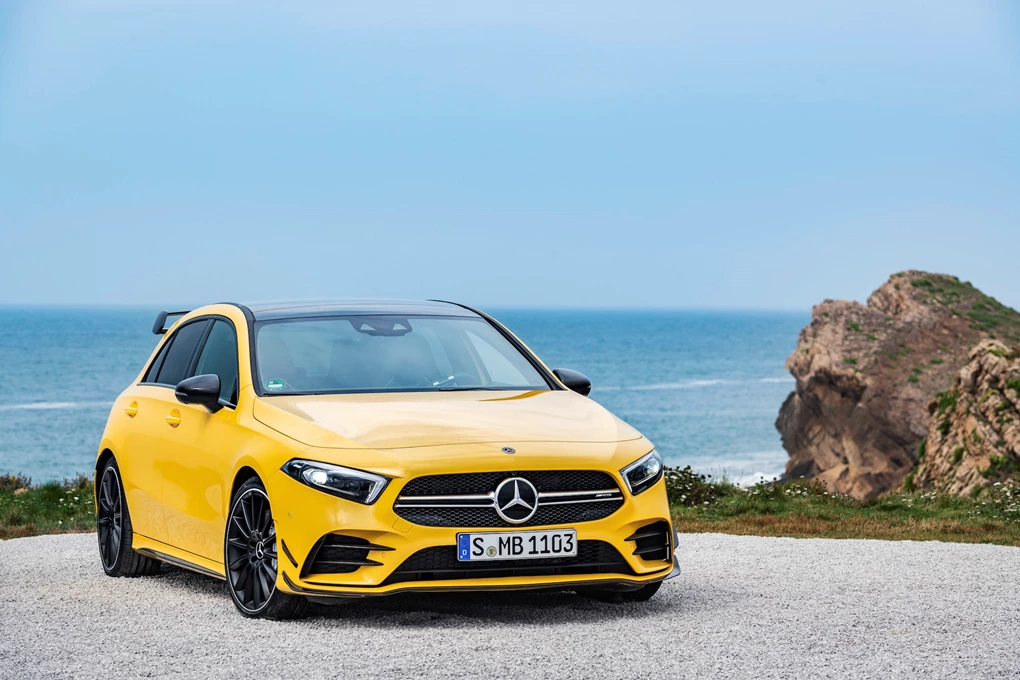 See available A-Class deals
The first performance version of the second-generation A-Class comes in the form of the AMG A35. Considering this isn't even the upcoming full-blown A45, the figures are impressive to say the least. Under the bonnet is a 302bhp 2.0-litre turbocharged engine that launches the A35 from 0-60mph in just 4.7 seconds. And with 4Matic all-wheel drive, this little A-Class should be quite the agile machine. 
Mini John Cooper Works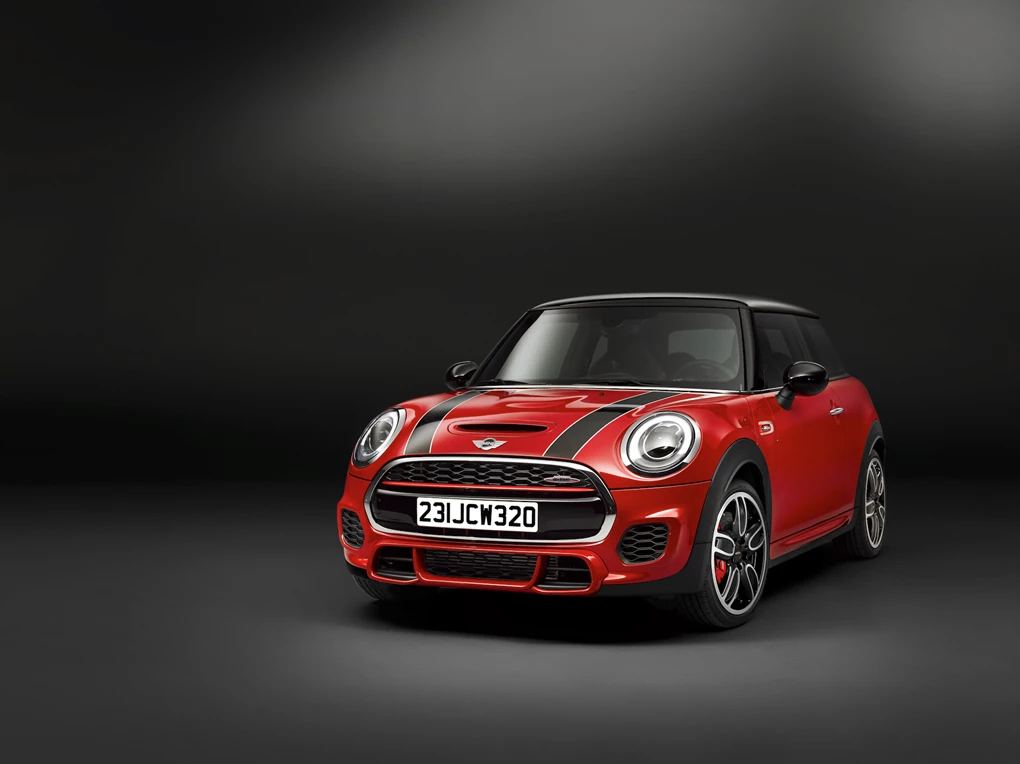 See available MINI deals
Another turbocharged 2.0-litre hot hatch is the Mini John Cooper Works. Named after the legendary racing driver that pioneered the quick Mini, the JCW has all the traits of an incredibly fun hatch. For a start, the exhaust crackles and pops on the overrun - something that is always appreciated in hot hatch circles. Plus, Mini's signature go-kart handling is turned all the way up to 11 on this performance version.
Renault Megane R.S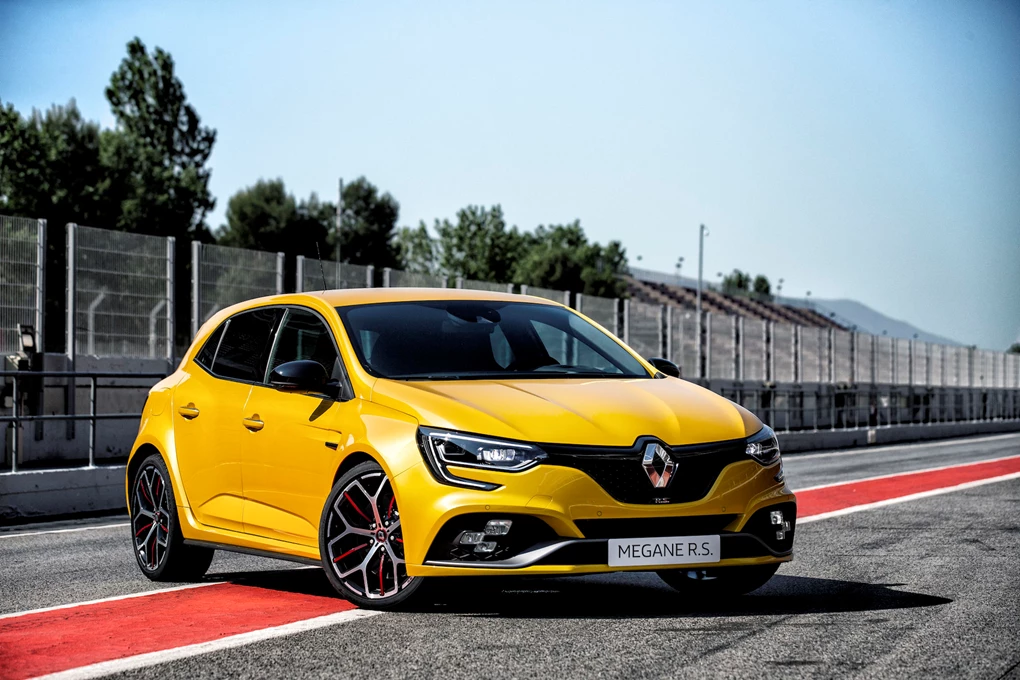 See available Megane deals
The Megane R.S is truly a hot hatch you can take to the track. Like other hot Renaults, this Megane is really quite something to drive. The poise and agility, especially on track, puts a lot of other fast front-wheel drive cars to shame. This is a car you can tell has been endlessly tinkered with until it was perfect. 276bhp and an optional cup chassis make it a force to be reckoned with. If anything screams on-track prowess, it's definitely the R.S's chequered flag fog lights.
Vauxhall Corsa GSi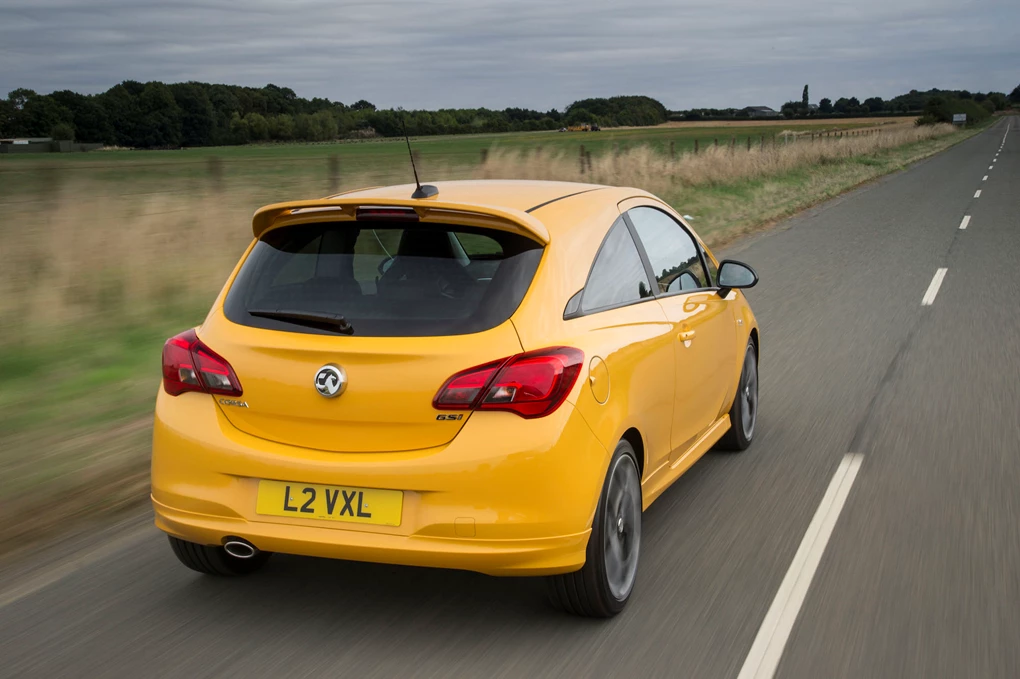 See available Corsa deals
Unfortunately, the Corsa VXR is no longer in production and has been replaced with the slightly tamer GSi. But before you make a judgement, remember (as we know from the Fiesta ST) statistics and numbers aren't everything.  So, while the GSi is slower than it's predecessor, it's arguably more rounded. Cheaper running costs and a lower insurance group mean it's more affordable for younger buyers.
The GSi carries over some sporty looks and driving characteristics from the VXR, resulting in an enjoyable and involving driving experience. And that's really what you want to look for in a good hot hatch.
Volkswagen Golf GTI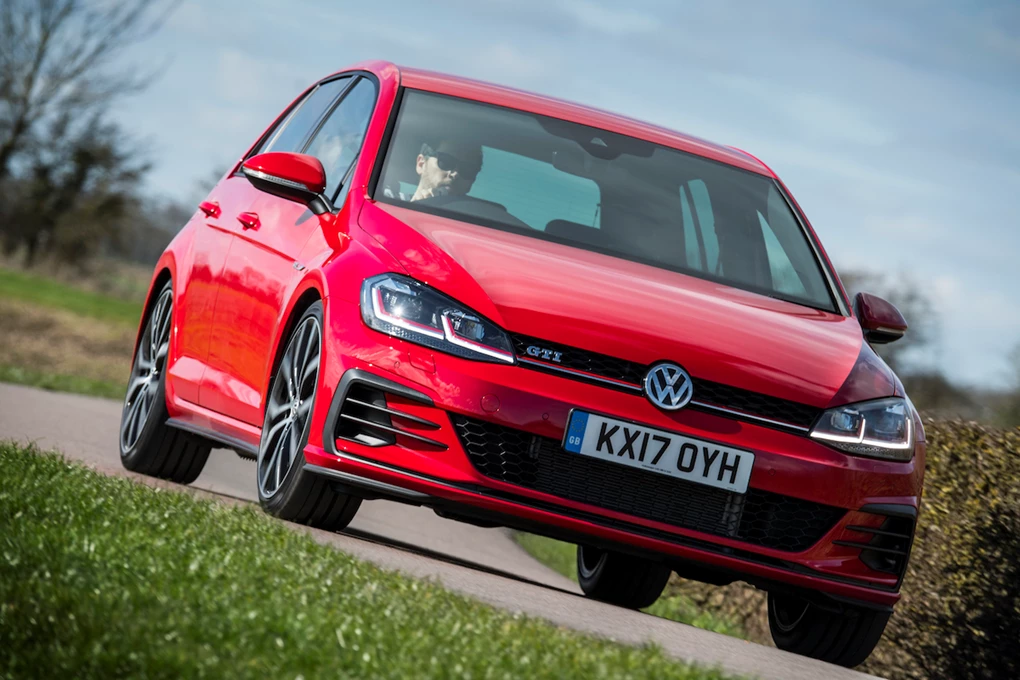 See available Golf deals
The Volkswagen Golf GTI is one of the most iconic names in the hot hatch market. Since the original was introduced in 1976 and throughout its later generations, the GTI has often been regarded as the segment benchmark. It's no nonsense attitude and driving attributes has won the hearts of many car enthusiasts worldwide.
Nowadays, the Golf GTI is powered by punchy 227bhp 2.0-litre turbo petrol and utilises some clever systems, such as optional adaptive damping and a twin-clutch automatic gearbox, to make it easier to drive day-to-day. But does this modern tech dull the driving experience? Not one bit. It's simply a blast to drive.
Peugeot 208 GTI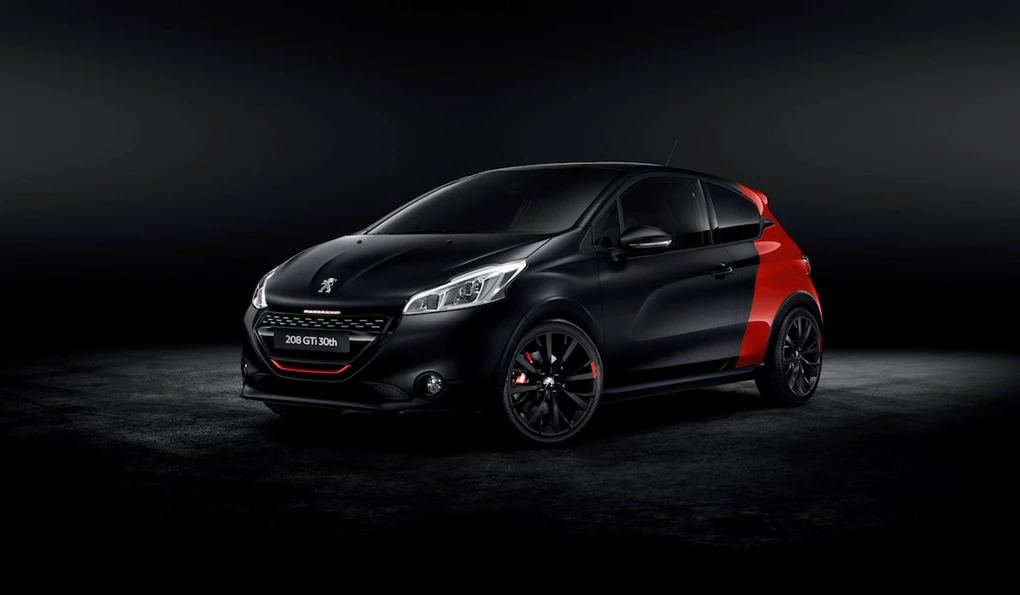 See available 208 deals
Like the Corsa GSi, the 208 GTI offers a well-rounded package. It's practical, cheap to run and good to drive. If you're looking for a more grown up hot hatch, the 208 has a lot to bring to the table. It's a very polished car – with a refined ride and pinpoint handling that inspires confidence. The 197bhp 1.6-litre engine is quick and responsive, and has the power to keep up with rivals like the Fiesta ST – making it a performance contender for sure.
Nissan Leaf Nismo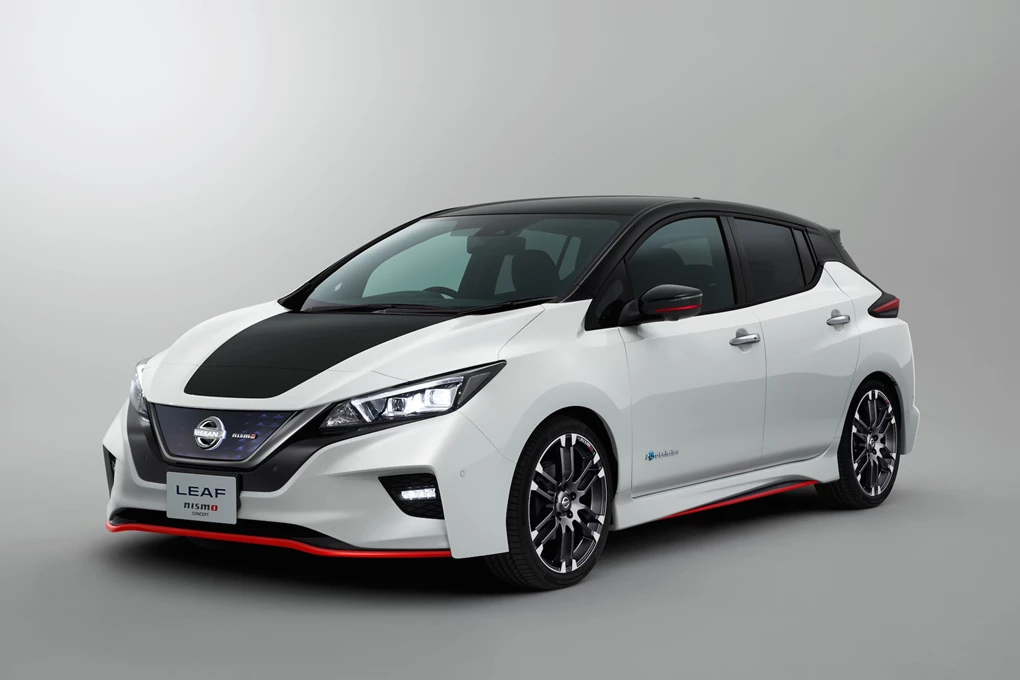 See available LEAF deals
A sporty Nismo trim variant of the sensible electric Nissan LEAF may seem like a bit of an odd concept, but with the world going electric, it was only inevitable EVs would begin to get racier treatments. What the Nismo trim brings to the table is some racier styling and a little more responsiveness to the LEAF's powertrain, making it a touch more exciting to drive and look at. It may not be a full-blown hot hatch, but this should be seen as a more attractive package to people who think the standard Leaf is too tame.