The trouble with many sports cars is that they're just not very easy to live with on a day-to-day basis.
So, what happens if you want a 'one car does all' that still delivers enjoyment as well practicality? Well, this is where the hot hatch market really excels, and it's what these models pride themselves on.
The models on offer also only keep on getting better, and there's certainly no shortage of options, with options ranging from £15,000 all the way up to more than £50,000.
Here are our 10 favourite hot hatches in 2020.
BMW M135i – from £36,770
Enquire on a new BMW 1 Series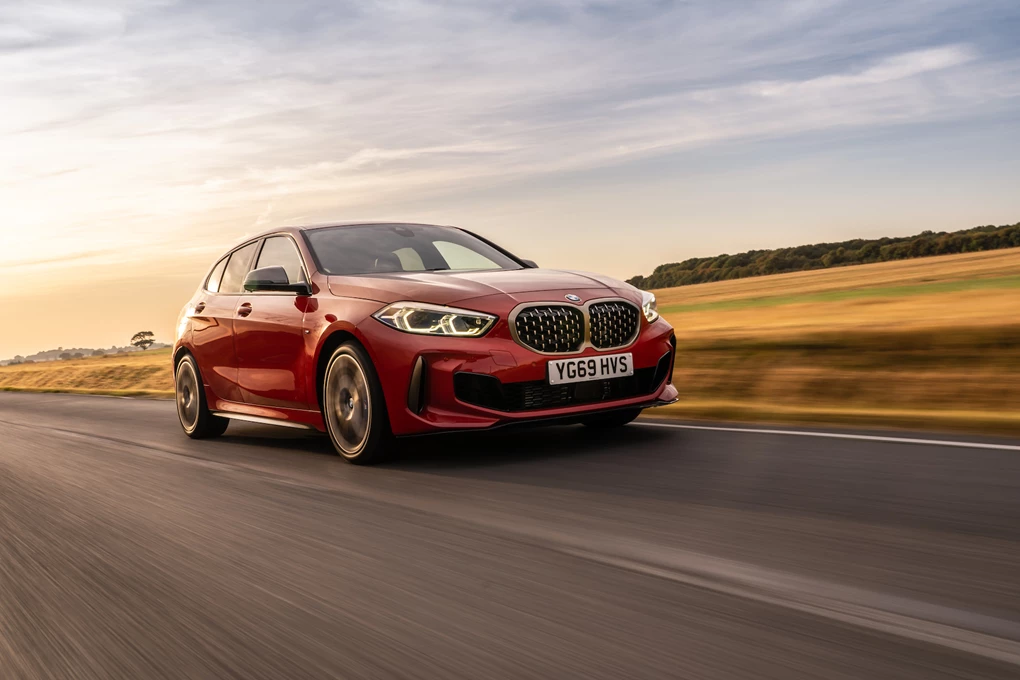 The last BMW M140i was praised for its rear-wheel-drive setup and 3.0-litre six-cylinder engine, though BMW is doing things quite differently on its new M135i – switching to all-wheel-drive and utilising a new 302bhp 2.0-litre petrol unit.
While perhaps not quite having the character of the old car, this new model's grip and traction are sublime, and you can use all that power in all weathers, too. With a 0-60mph time of just 4.6 seconds, it's also one of the fastest hot hatches available.
Mini Cooper S – from £21,130
Enquire on a new Mini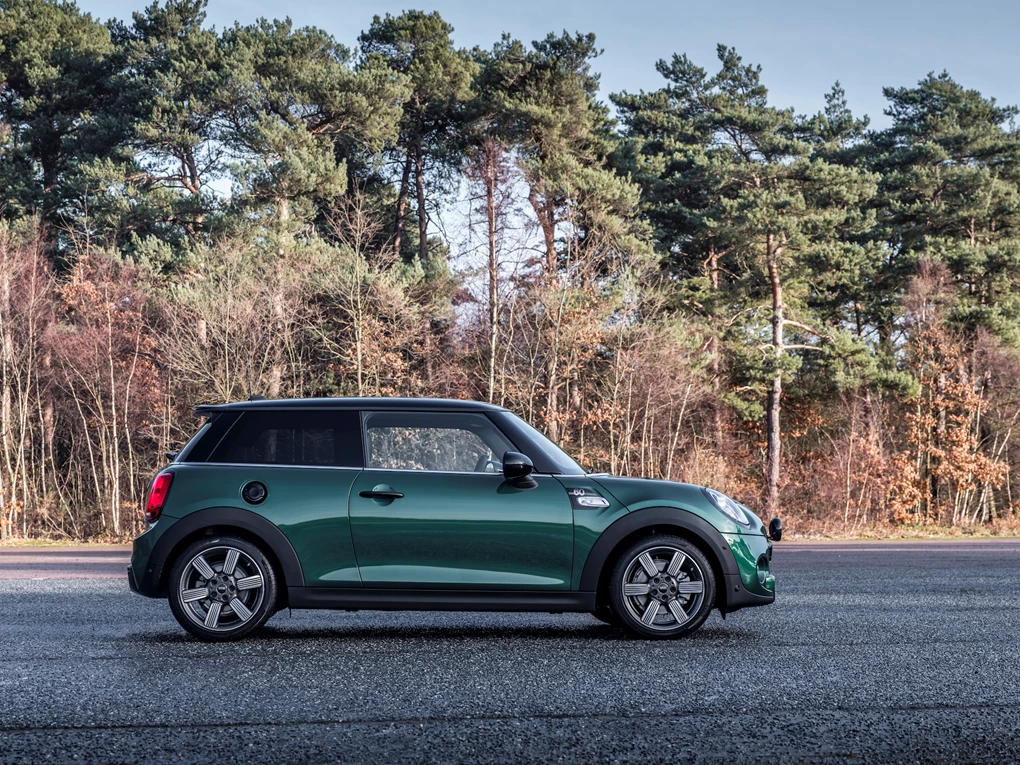 Mini has a long history of producing superb hot hatches, and it's the Cooper S models that offer a brilliant mix of fun and usability. Utilising a 189bhp 2.0-litre petrol unit, which can sprint from 0-60mph in 6.6 seconds and hit a top speed of 146mph – not bad for a small supermini.
While hotter John Cooper Works models and an exclusive 'GP' model are on offer if you want even more performance, this Cooper S is a good balance between fun and affordability. With prices starting from just £21,130 for a Cooper S, while also returning up to 40mpg, the Cooper S is an ultra-appealing choice. 
Ford Fiesta ST – from £21,575
Enquire on a new Ford Fiesta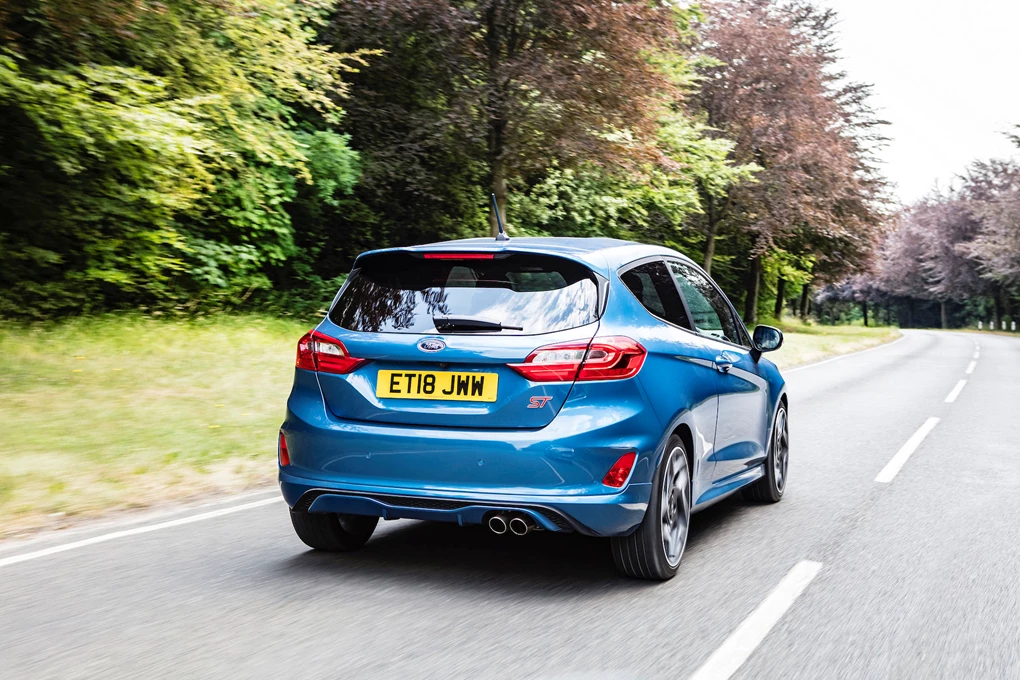 Ford has a superb reputation for producing fun and accessible performance cars, and the Fiesta ST is a perfect showcase for this. It's undoubtedly one of the best hot hatches on the market today, and has won various awards since going on sale in 2018.
Given the regular Fiesta is so good to drive, it's perhaps not surprising that this hot model with its 197bhp 1.5-litre petrol engine is such a hoot. Few cars are as enjoyable to take down a twisty back road, and with prices starting from £21,775, it's great value as well.
Mercedes-AMG A45 S – from £50,595
Enquire on a new Mercedes A-Class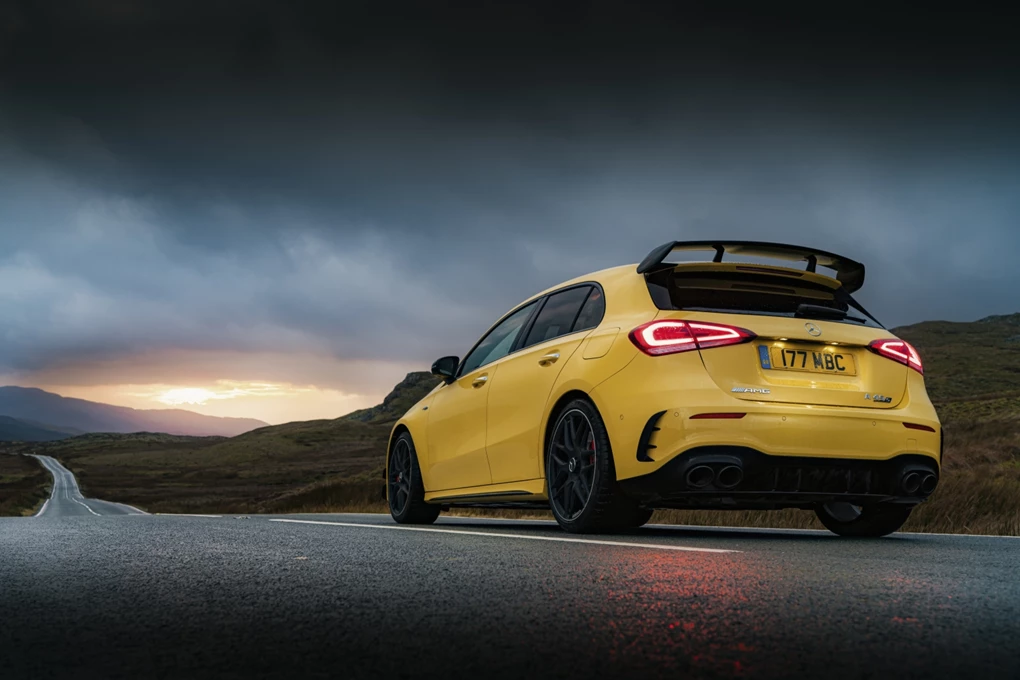 At the opposite end of the spectrum, how about the crème-de-le-crème of hot hatches – the Mercedes-AMG A45 S. This is the most powerful car in its class, and the one to go for if you have deep pockets and want everyone to know.
Its 415bhp 2.0-litre turbocharged petrol unit is one of the most powerful four-pots ever produced, and means you can sprint from 0-60mph in under four seconds – figures you'd have expected from a supercar not so long ago. Priced from £50,595, it's most certainly not cheap, but if you're after the ultimate hot hatch, this is the car to go for.
Abarth 595 – from £17,010
Enquire on a new Abarth 595
You might think that the cutesy Fiat 500 might not be a great starting point for a hot hatch, but once sent to Abarth (the Italian firm's performance arm), this 595 is one of the best pocket rockets available.
While lacking the refinement and practicality of other models on this list, this Abarth makes up for that with its character and the joy it gives you behind the wheel. Prices also start from just £17,010.
Hyundai i30N – from £29,810
Enquire on a new Hyundai i30N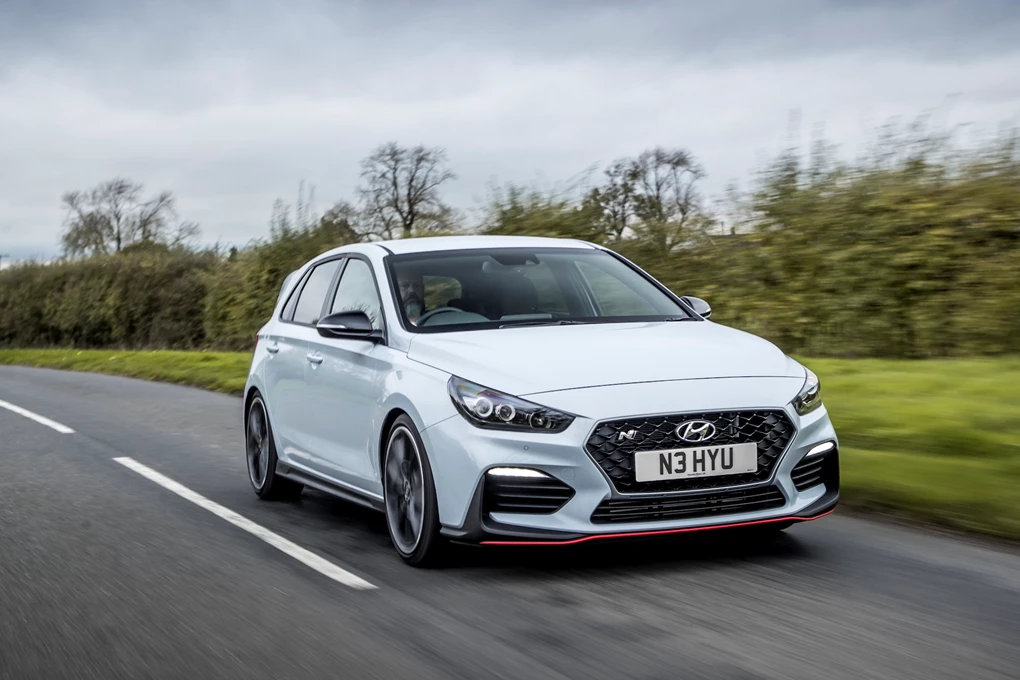 Hyundai might not be the name you think of originally when it comes to hot hatches, but with the i30 N, this South Korean firm has already proven it's a force to be reckoned with. It's the first car to come from Hyundai's new 'N' division, and what a start it's had.
With a 271bhp 2.0-litre petrol engine under the bonnet and a host of chassis tweaks, the i30 N is remarkably playful and brilliantly agile. Sub-£30,000 pricing also makes it a steal for a practical hot hatch with this performance.
Volkswagen Up! GTI – from £15,920
Enquire on a new VW Up!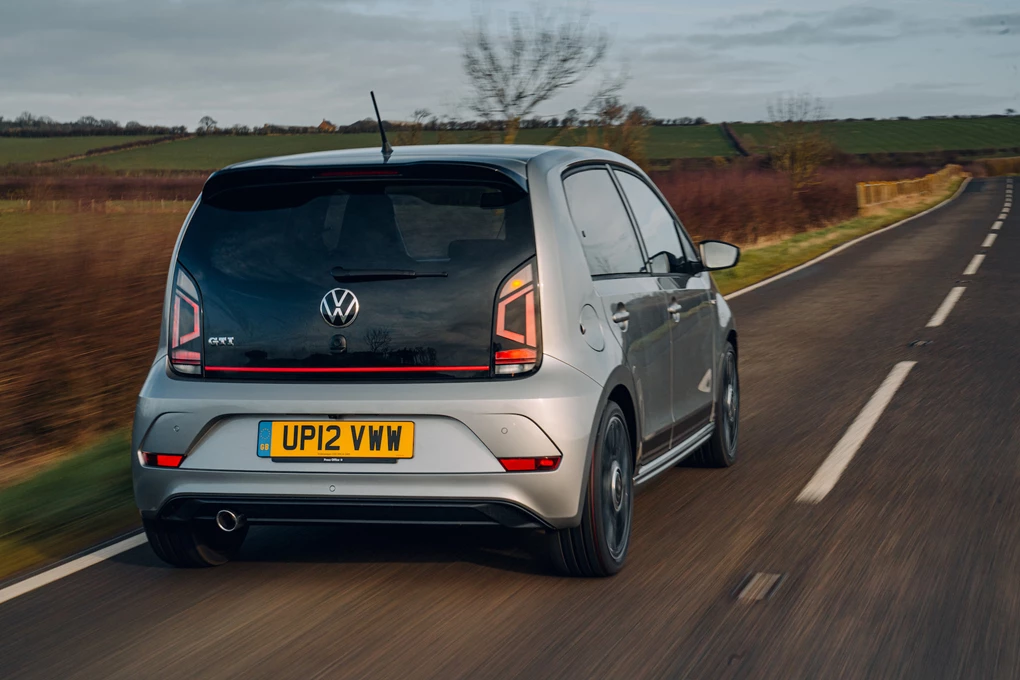 Few cars offer the useable everyday performance that VW's Up! GTI does, and after a brief hiatus, this junior hot hatch is now back on sale for 2020. Its 113bhp 1.0-litre turbocharged petrol engine might be dinky in comparison to others on this list, but it proves that you don't need a lot of power to have a good time.  
Add in the fact that it's one of few hot hatches still available with a more stylish three-door guise (a five-door is also on offer) and the fact its £15,920 starting price makes it the most affordable new hot hatch on sale, and you can see where the appeal lies.
Renault Megane R.S. – from £28,695
Enquire on a new Renault Megane RS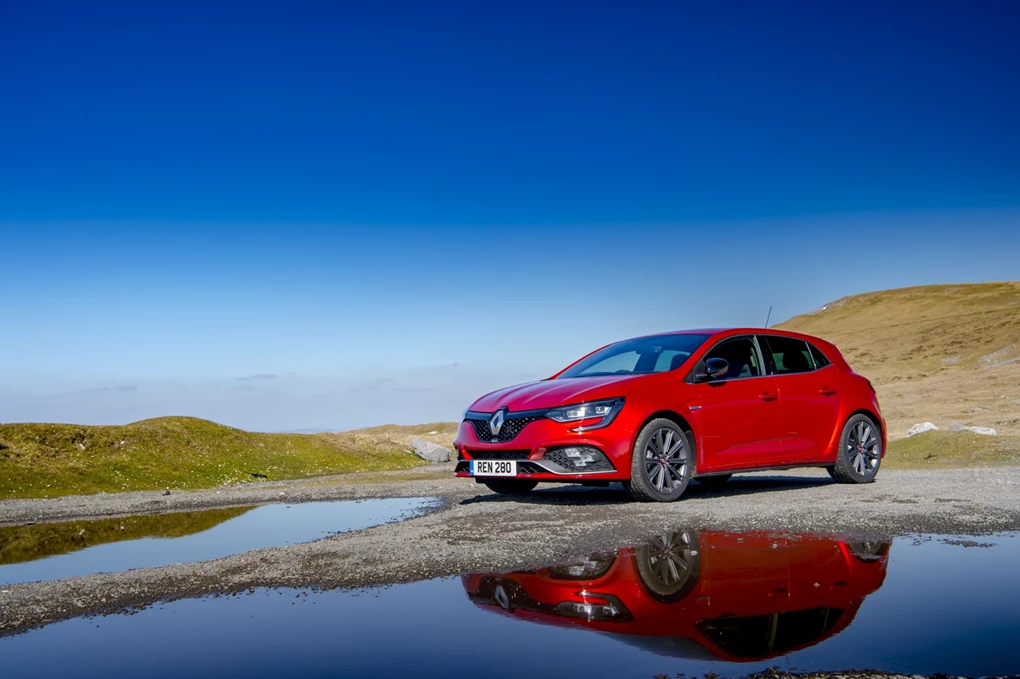 This French firm's Renaultsport division is another that's been known to create some of the best hot hatches around, and its latest tuned Megane is no different.
It's a model that truly looks the part, and is available with a host of different variations – from the affordable '280' model through to the flagship Trophy-R, which can cost more than £60,000. All derivatives, though, will be sure to bring a smile to your face.  
Audi RS3 – from £46,310
Enquire on a new Audi RS3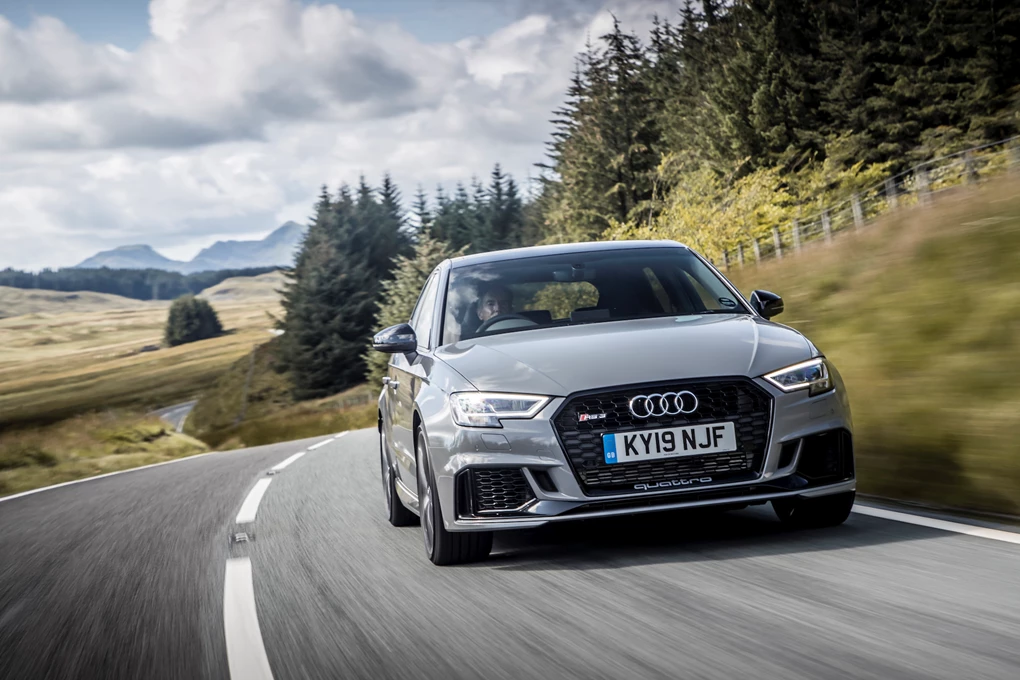 The A3 remains the only Audi hatchback to be given the RS treatment, and it's one of the most rapid models around – being able to hit 0-60mph in the same 3.9 second time as the Mercedes-AMG A45.  
Just like the Mercedes, it prioritises straight line performance, but is still impressively agile and great to drive. While Audi might have just brought out a new A3 (of which an RS3 is yet to show its face), this current hot model remains a great fast hatch for all occasions.
Honda Civic Type-R – from £32,320
Enquire on a new Honda Civic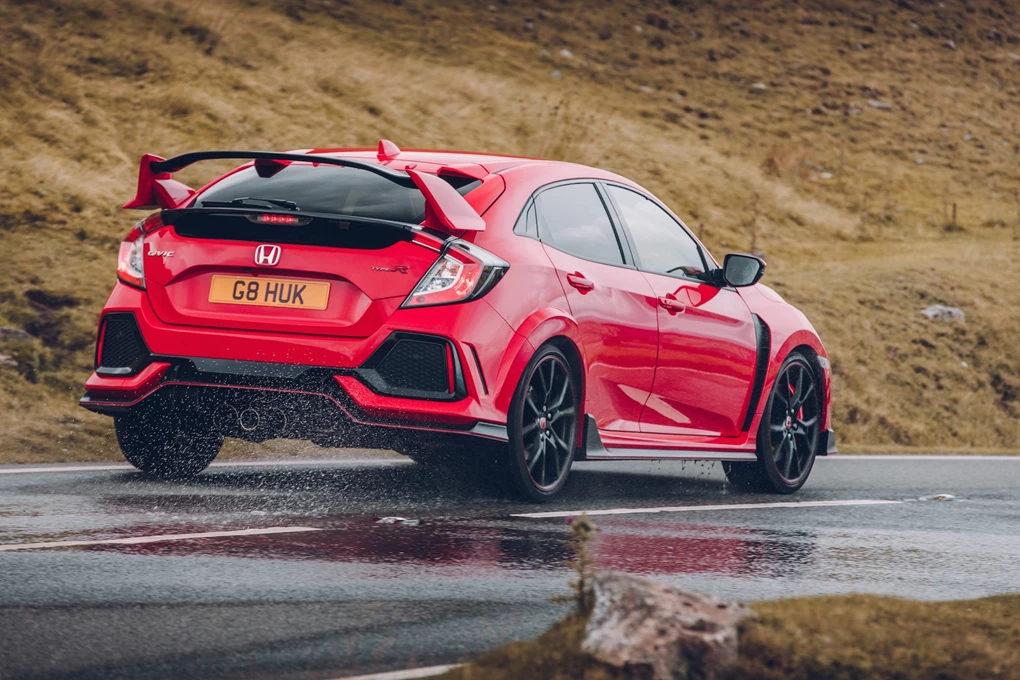 If you want one of the most focused hot hatches on sale today, the Honda Civic Type R should be right at the top of your list. Its 2.0-litre petrol unit pushes out 316bhp and enables this sporty model to sprint from 0-60mph in just 5.6 seconds. Performance features – including rev-matching technology – also adds to the buzz behind the wheel. Unlike other cars on this list – it remains true to a six-speed manual transmission, too.
However, it also puts a massive tick through the practicality box, with the Type R having a large 420-litre boot and surprisingly spacious rear seats.