Many of us are now looking to make the switch to an electrified car, and if you don't feel quite ready for an EV, a hybrid is a great option. 
Whether 'self-charging' or a plug-in hybrid, these models can help to bring down your running costs, and it's why more families are now considering one, not only to help reduce bills – particularly with spiralling fuel costs – but also to do their bit for the planet too. 
But what are some of the best hybrid family cars? Let's take a look…
BMW 330e Touring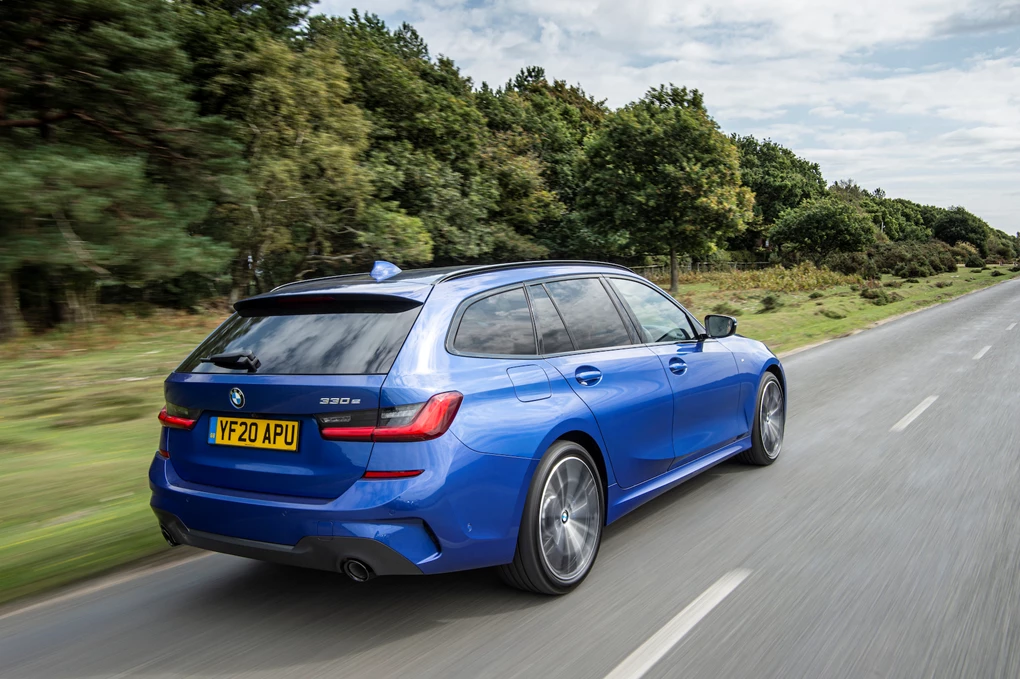 The 330e isn't just BMW's most popular plug-in hybrid, but also the best-selling car of this fuel type overall in the UK. For good reason, too, as it's got a fantastic, premium interior and is rather good to drive. You can choose it as a saloon or estate (called a Touring), and it's the latter that makes for the best family car. 
Its hybrid powertrain is excellent, and though the 410-litre boot is smaller than the regular version, it's still a great size. Factor in a claimed 34-mile electric range, and there's scope for very low running costs.
Enquire on a new BMW 330e Touring
Ford Kuga Plug-in Hybrid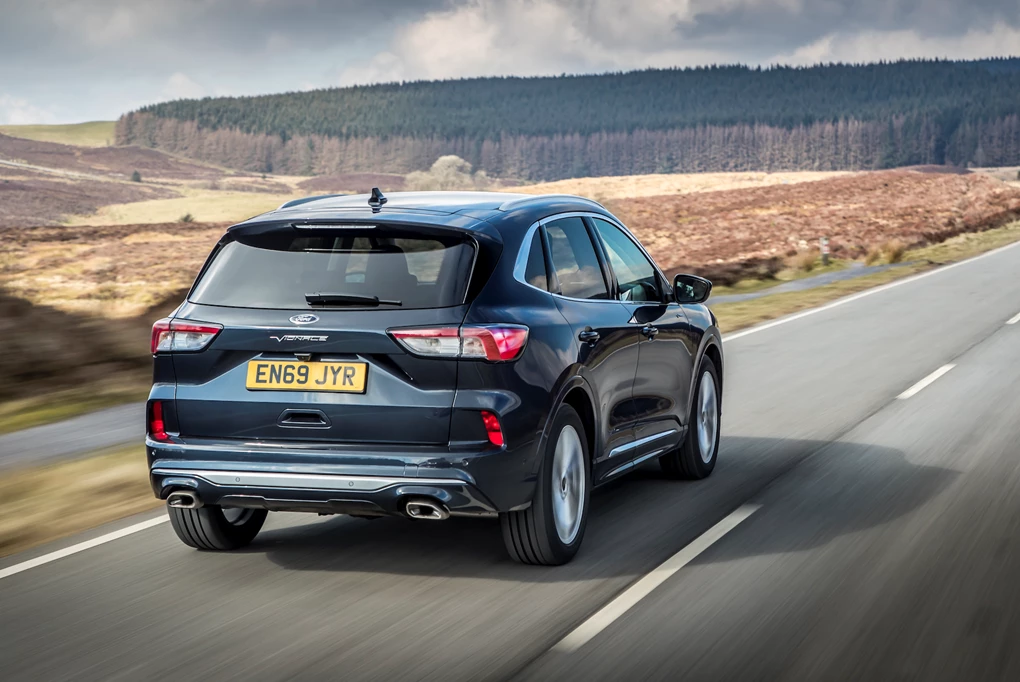 The Kuga is now one of Ford's most popular models, and its main audience is families thanks to its practical interior and relative affordability. Those are attributes that remain on the plug-in hybrid, too, which is one of the best electrified SUVs on the market.
A particular highlight is its impressively efficient hybrid powertrain, which is able to quickly recharge its battery even once the 36-mile electric range has been used off. Offering smart styling and plenty of standard equipment, it offers a lot of appeal to families.
Enquire on a new Ford Kuga Plug-in Hybrid
Volvo XC90 T8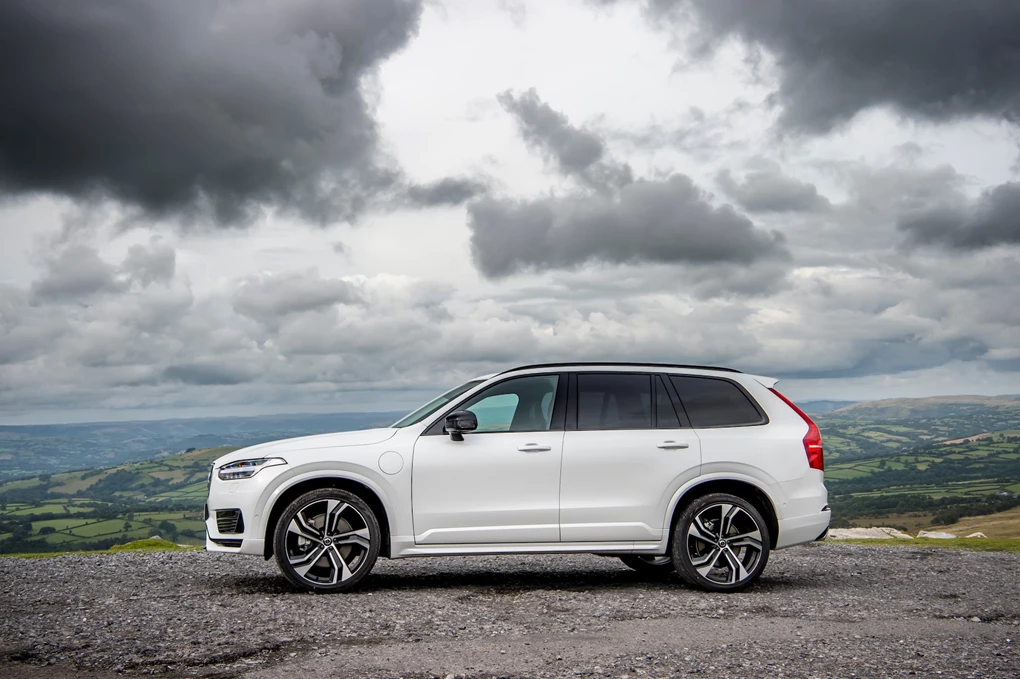 The number of hybrid seven-seaters on the market is surprisingly limited, as the battery can take up quite a lot of space. It means that even large SUVs like the Audi Q7 and Mercedes GLE are no longer offered with a third row if you choose the plug-in hybrid. 
One exception to the rule though is the Volvo XC90 T8 – the firm's flagship model. Offering vast amounts of space, it offers a particularly premium finish and plenty of performance from its 400bhp setup.
Enquire on a new Volvo XC90 T8
Citroen C5 Aircross PHEV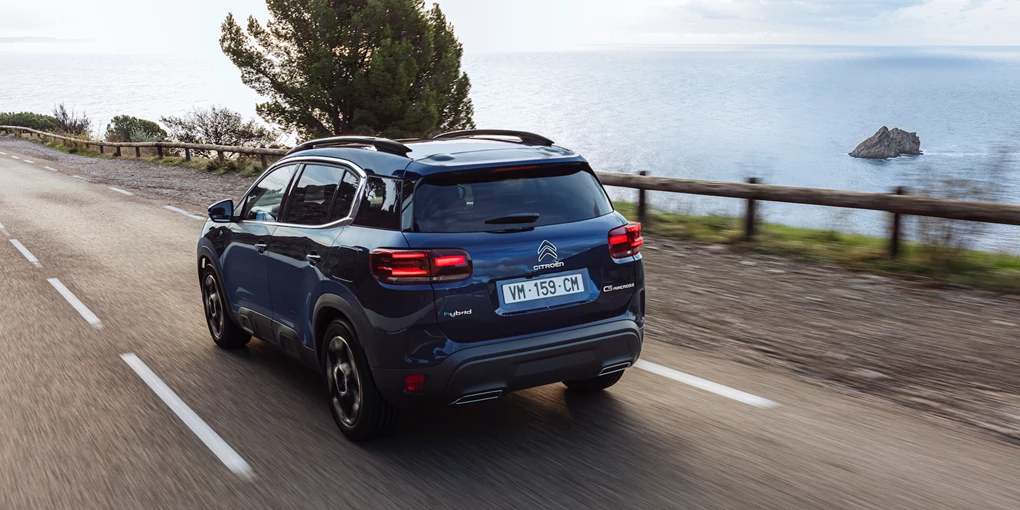 If comfort is a priority from your family car, you shouldn't look much further than the Citroen C5 Aircross Hybrid. Unlike other cars in this class, the ride is just as good as the conventional car, while it offers up to 34 miles of electric range. 
It's got practicality on its side, while the C5 Aircross gets loads of kit as standard. If you can wait a few months, orders for an updated version are now open – bringing a more stylish design and new 10-inch touchscreen.
Enquire on a new Citroen C5 Aircross Hybrid
Mini Countryman Plug-in Hybrid
The Countryman Plug-in Hybrid was Mini's first electrified model, and continues to grow in popularity. Based on the brand's only SUV model, the Countryman is fun to drive and packs plenty of poke from its powertrain. 
Like the standard model, it's also very well built inside, while retaining all the fun styling that Mini is known for, as well as offering extensive personalisation possibilities.
Enquire on a new Mini Countryman
Skoda Superb iV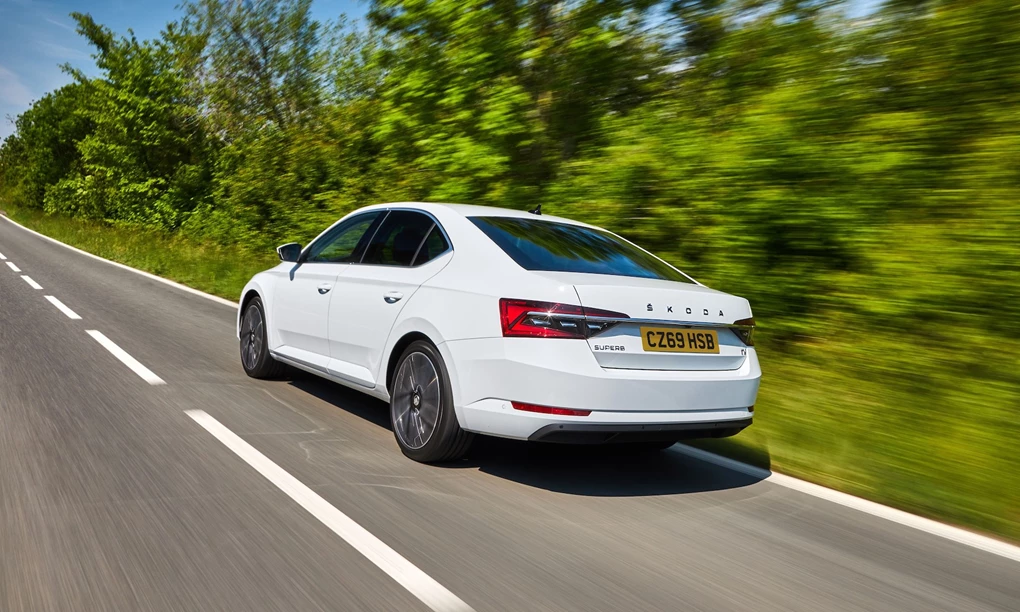 Next to the swathes of SUVs, it can often be forgotten what an excellent family car a large hatchback or estate can be, and the Skoda Superb certainly shines here. Offering a vast amount of space, it's even ideal for families with taller teenagers, thanks to the masses of legroom in the back. 
Using a tried-and-tested setup from the Volkswagen Group, it's efficient and offers decent performance if needed. The Superb is also good value for money, while packs a very well-finished interior too.
Enquire on a new Skoda Superb
Toyota RAV4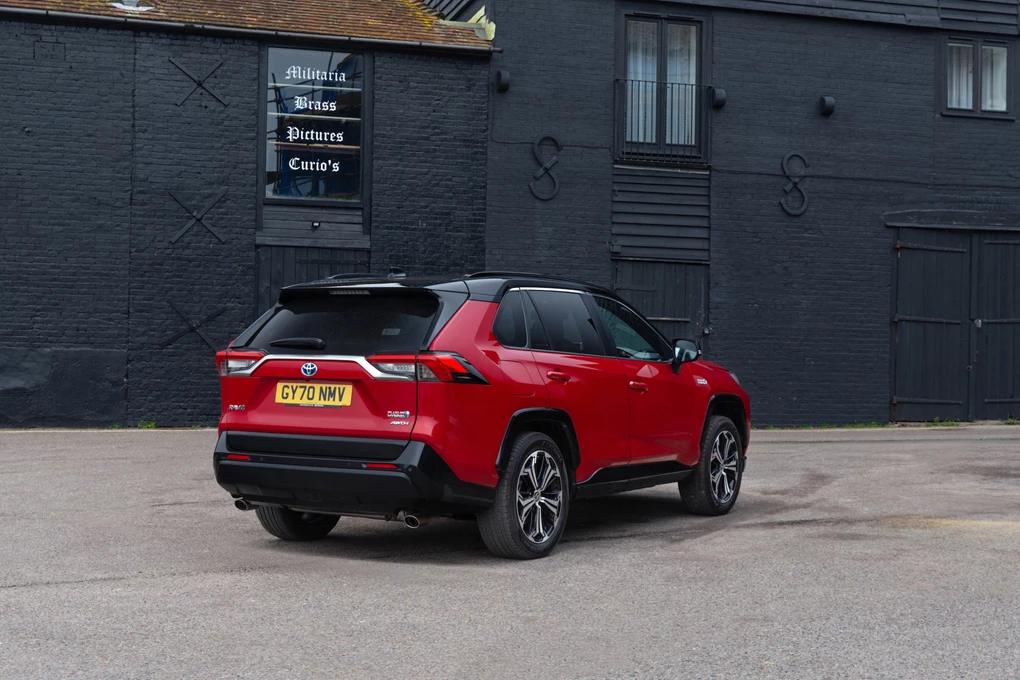 The Toyota RAV4 is the first car on this list that's available with a choice of hybrid powertrains, either a standard setup or a plug-in hybrid. The latter offers more than 300bhp, and is impressively quick, though if you can't charge regularly, the standard model will still impress. 
Offering a sturdy interior that will easily be able to put up with the hardships of family life, the RAV4 is also practical, and could be very cheap to run for something of this type.
Enquire on a new Toyota RAV4
Kia Sorento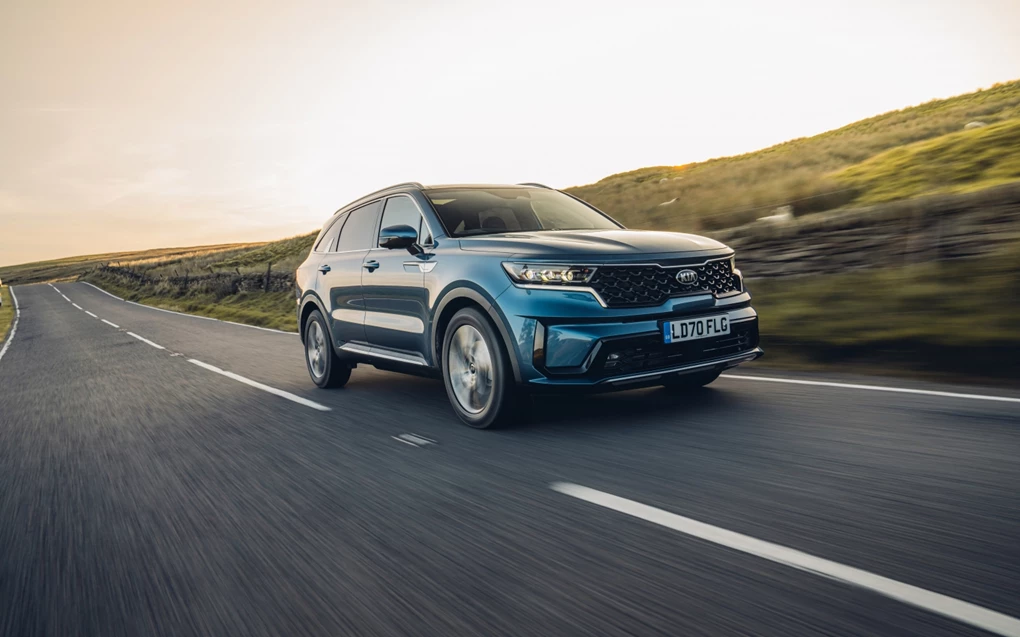 Kia offers an extensive line-up of hybrid models, and has recently bolstered the line-up further with its new Sorento. You can choose it as both a regular setup and a plug-in hybrid, with each offering seven seats and a vast amount of room. 
This latest Sorento is a real step up from its predecessors, offering an upmarket design, bold styling and supreme equipment levels. While it might now be more expensive than it used to be, it's able to justify it well. 
Enquire on a new Kia Sorento
Hyundai IONIQ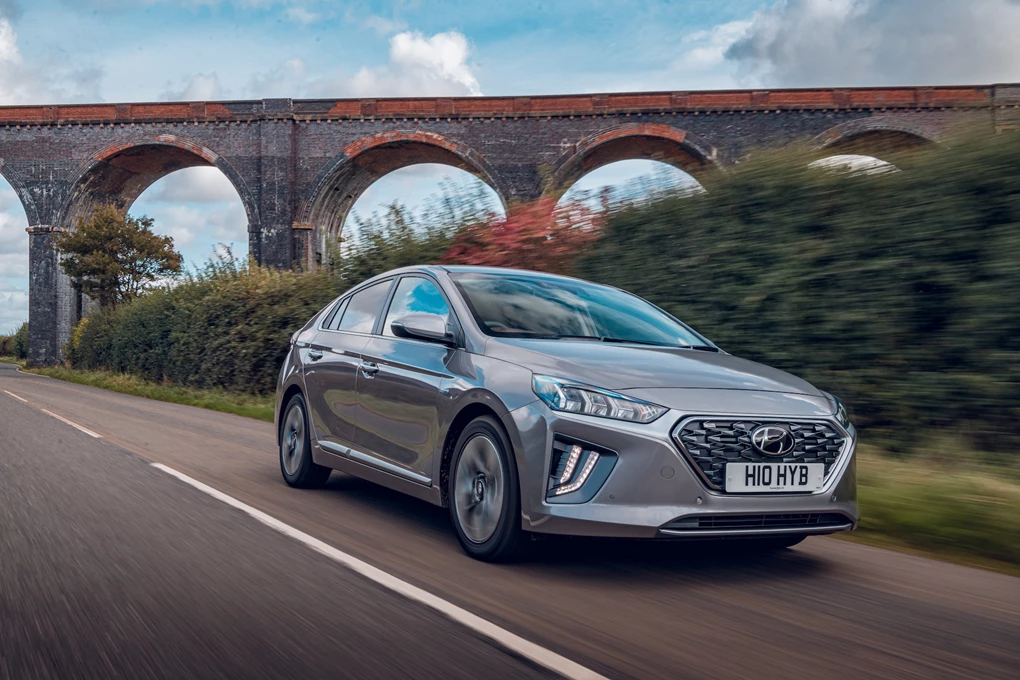 Not to be confused with the bold IONIQ 5 EV, the standard IONIQ is a hatchback that rivals the Toyota Prius. Available as a hybrid, plug-in hybrid and an EV, it's the former option that would be our pick, as it remains a very efficient choice that will save you plenty of money at the pumps.
This standard hybrid is also the roomiest car of the range, as well as the most affordable by some margin. With a well-built interior and generous equipment levels, the IONIQ is a very appealing choice.
Enquire on a new Hyundai IONIQ Hybrid
Jeep Compass 4xe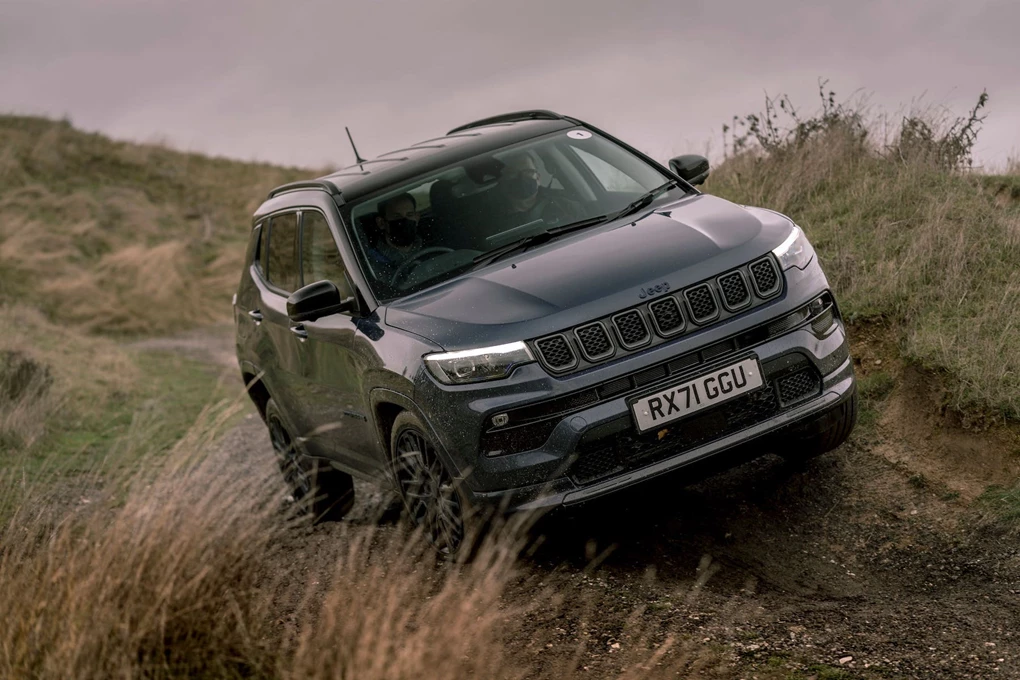 Jeep is really ramping up its range of electrified models, with these now outnumbering regular petrol and diesel options in the 4x4 firm's range. We like the brand's Compass a lot, particularly now it's been updated with fresher styling and a vastly improved interior. 
The plug-in hybrid Compass 4xe also brings with it low running costs and still lives up to Jeep's reputation for impressive off-roading ability.
Enquire on a new Jeep Compass