As more of us consider something electrified when it comes to changing cars, hybrids and plug-in hybrids are playing an increasingly important role.
Initially most hybrids were typically SUVs, but as the market expands there are an increasing number of more affordable options available – specifically hatchbacks. But what are the best models to consider? Let's take a look...
Volkswagen Golf GTE
Volkswagen was an early pioneer in plug-in hybrid hatchbacks, and this second-generation Golf GTE moves the game on considerably. With its 1.4-litre petrol-electric setup, it produces a healthy 242bhp, which is the same as what you get in a Golf GTI.
Though not as much fun to drive as the solely-petrol GTI, the 40-mile electric range you get with the GTE should help to reduce running costs considerably. You also get the same tech-laden interior and smart styling that's offered across the Golf range.
Enquire on a new Volkswagen Golf GTE
Hyundai IONIQ Hybrid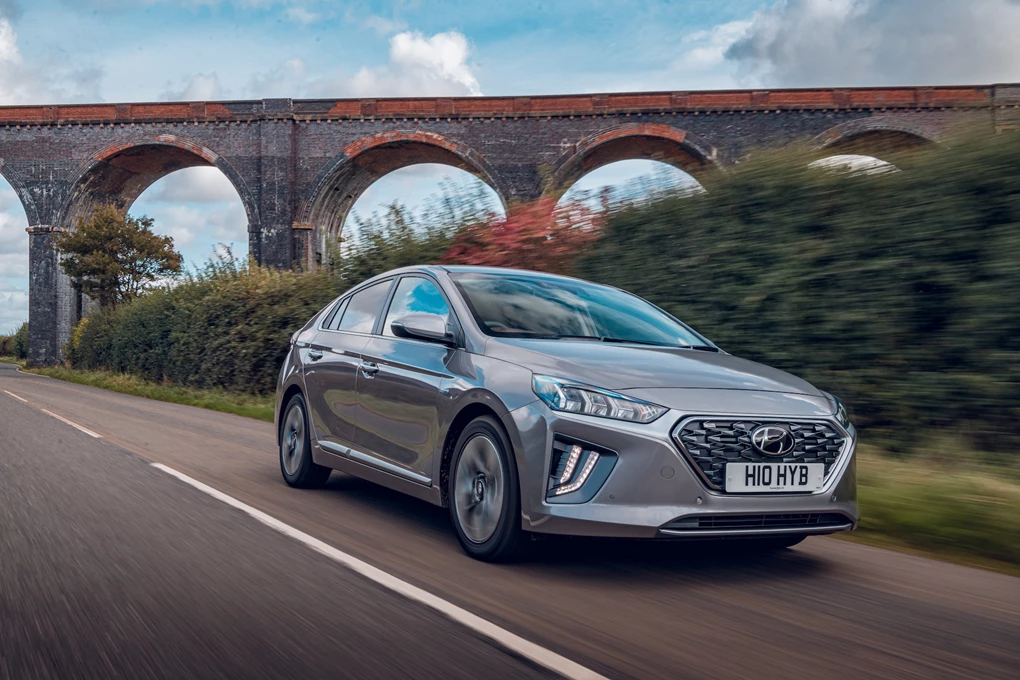 Hyundai is one of the biggest firms when it comes to hybrid and electric models, and its IONIQ – not to be confused with the IONIQ 5 – was a game changer as it was the first model you could choose as a hybrid, plug-in hybrid and EV.
Our pick is the standard Hybrid, though, as it's the most pleasant to drive and easiest to live with, while also being by far the most affordable option to buy too. With Hyundai claiming 62.8mpg and CO2 emissions of 102g/km, it should still be a very affordable option to run too.
Enquire on a new Hyundai IONIQ Hybrid
Skoda Octavia iV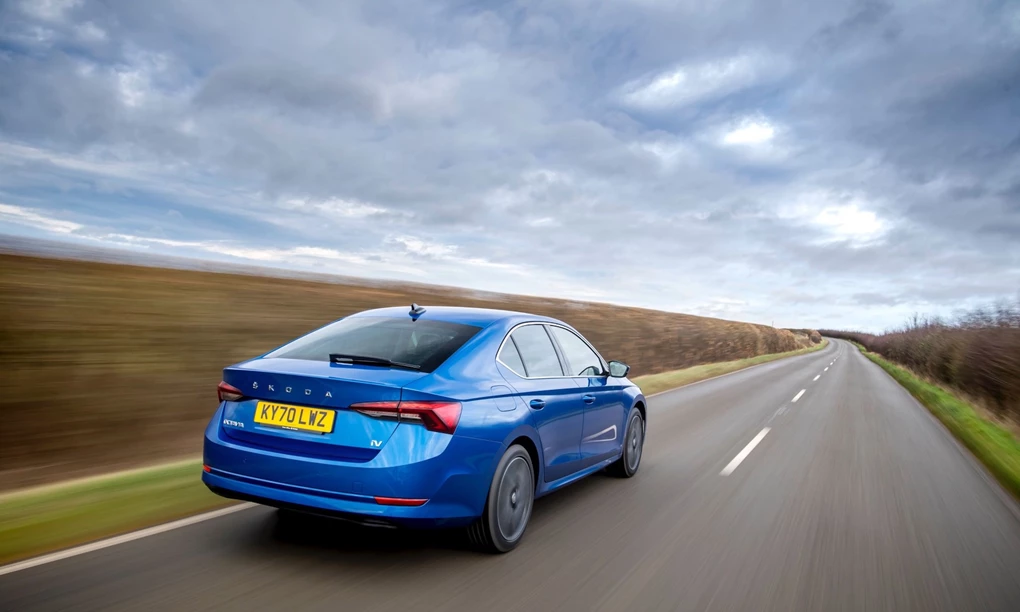 Skoda is building up its range of electrified options and more recently there's been the addition of the Octavia iV. It's the first plug-in version of the firm's best-selling Octavia and is available as both a hatchback and estate, with each offering a superb amount of interior space. 
Using a slightly detuned version of the Golf GTE's powertrain, it still puts out 201bhp, while delivering a seriously impressive 44-mile electric range (claimed).
Enquire on a new Skoda Octavia iV
Toyota Yaris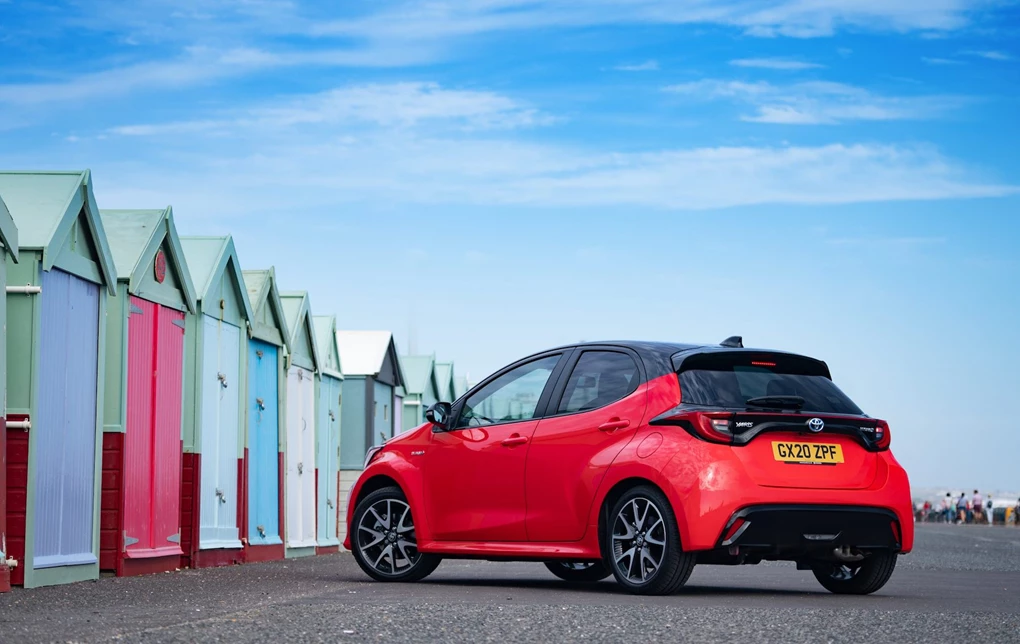 Toyota really leads the way when it comes to hybrids, with many of its models now only sold with this electrified powertrain. That's the same with the Yaris too – with the exception of the GR hot hatch model – and this latest generation is the best this supermini has ever been. 
It's smart to look at, good to drive and comes very well-equipped as standard, while also being one of the most affordable new hybrids on sale today. With Toyota claiming up to 68.8mpg, along with CO2 emissions of 92g/km, it really is a superb choice. 
Enquire on a new Toyota Yaris
DS 4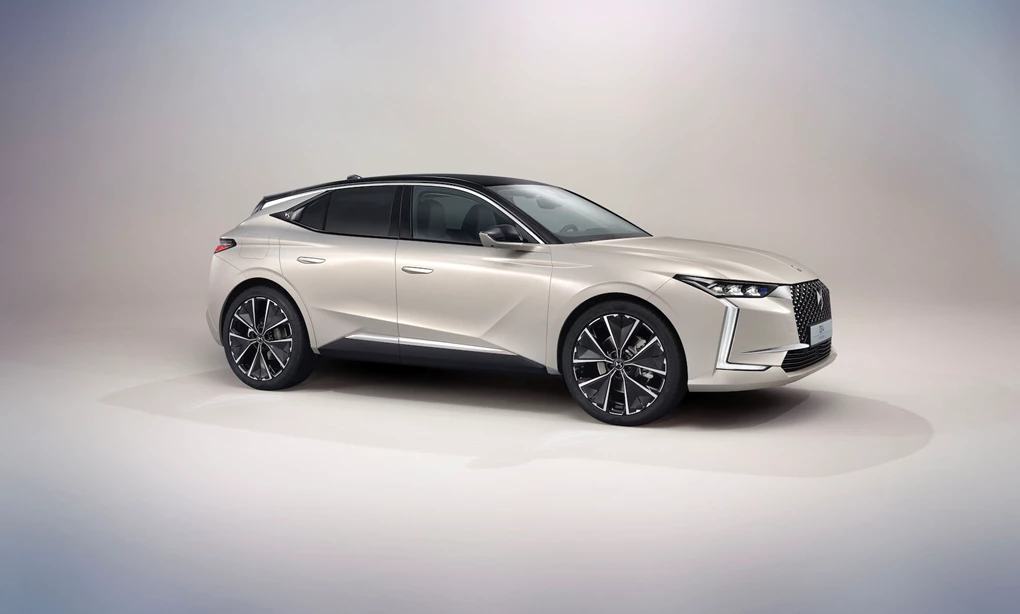 French premium brand DS might not be all that well known in the UK, but it's quickly finding its feet, and its new DS4 is the best model yet from the Citroen-twinned firm. Bringing a striking design and high-quality interior that's capable of rivalling those from German premium brands, there's a lot to like about it. 
And alongside petrol and diesel versions you can also have it as a plug-in hybrid with the E-Tense 225, which is capable of a claimed 35 miles on electricity. With its mixture of refinement and performance, it's the pick of the DS range.
Enquire on a new DS 4
Honda Jazz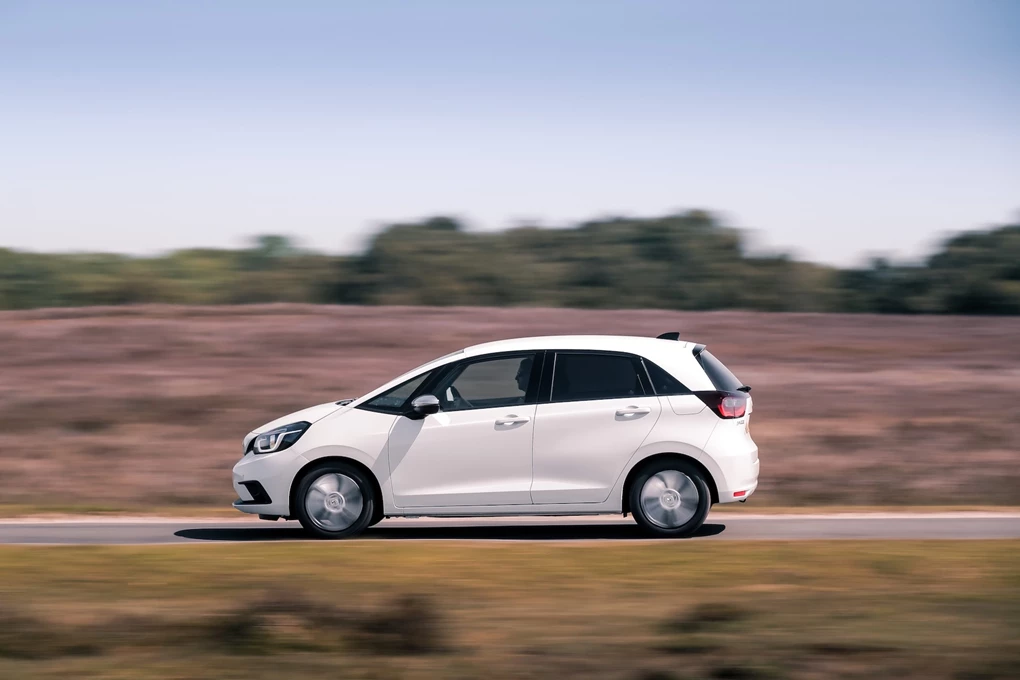 Like Toyota, Honda is heavily investing in hybrid technology, with most of its models now being powered this way – including the ever-popular Jazz supermini. Bringing impressive levels of interior space for such a small car, the Jazz is also very reliable and comes very well-equipped as standard. 
With Honda claiming up to 62.8mpg and low CO2 emissions of 108g/km, it's also one of the most efficient non-electric superminis on the market.
Enquire on a new Honda Jazz
Mercedes A250e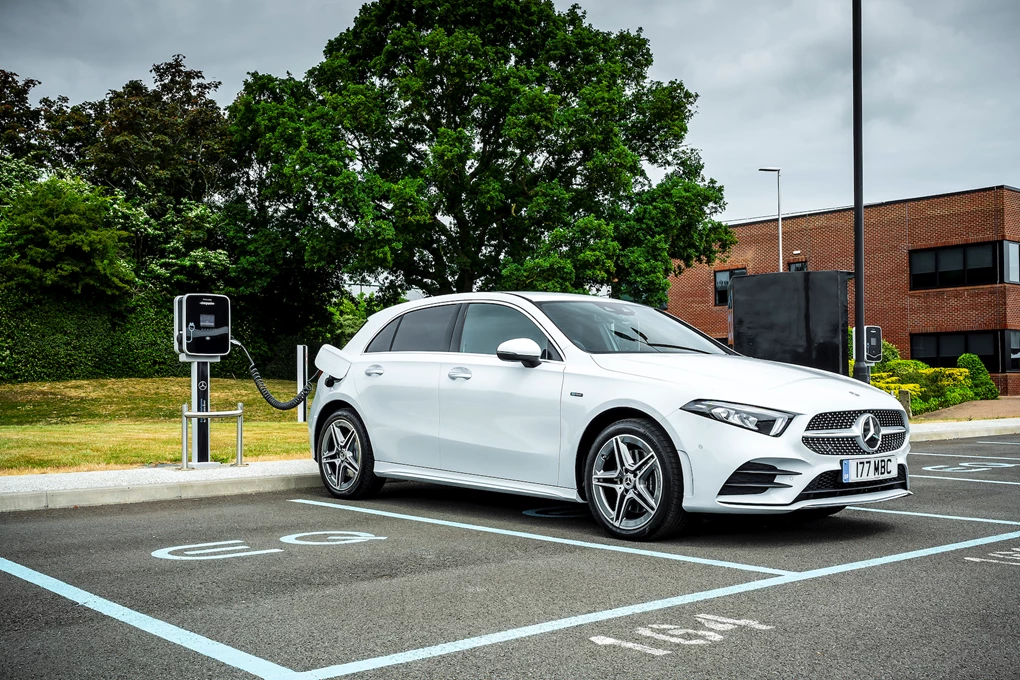 The Mercedes A-Class is one of the UK's most popular new cars, and a key attraction to buyers is the A250e plug-in hybrid it's available as. Serving up 215bhp, it delivers plenty of punch, yet at the same time is especially efficient thanks to its 40-plus-mile electric range, allowing for some of the best efficiency figures of any new car on sale. 
At the same time you also get a superb interior brimmed technology and that high-quality image that the A-Class so perfectly conveys.
Enquire on a new Mercedes A250e
Cupra Leon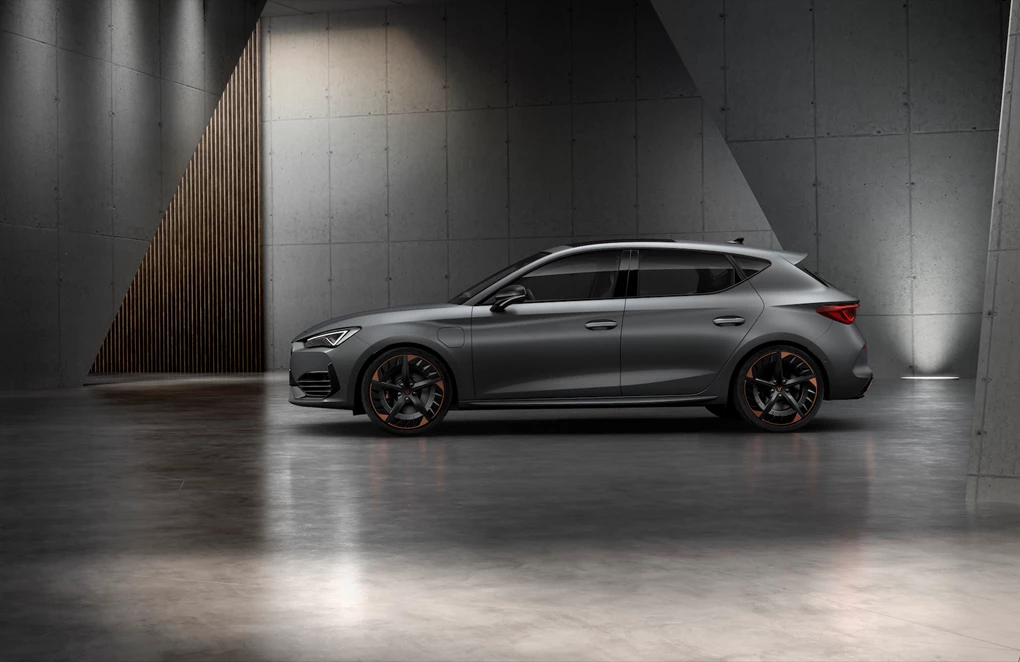 Cupra is best known for its hot hatches, and while you might expect them to be powered exclusively by petrol, these days you can get a plug-in hybrid version of the Leon. Using the same setup as what you get in the Golf GTE, it delivers a great mix of performance and low running costs if you plug in regularly.
We'd argue that the Leon is just that little bit more exciting to drive, too, while its sporty styling – especially in top-spec grades – really makes it stand out on the road.
Enquire on a new Cupra Leon
Renault Clio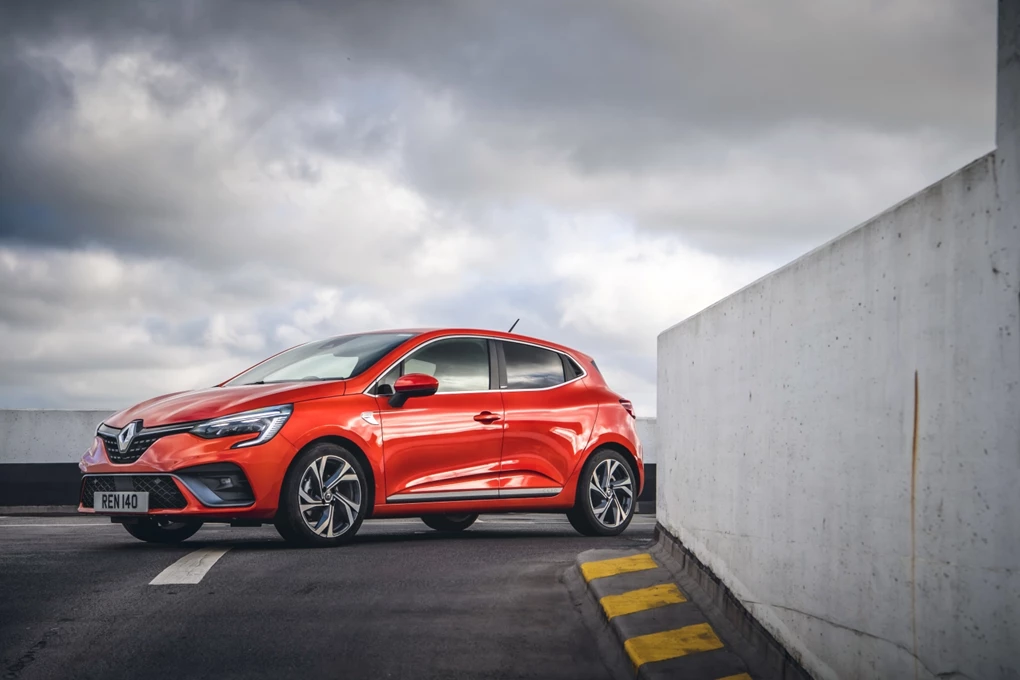 Renault is one of the latest firms to heavily invest in hybrid technology and its E-Tech system – found in a range of the firm's models – is especially advanced. Yet you can still get it in Renault's most affordable model, the Clio. 
Delivering impressive zero-emissions ability for a non-plug-in hybrid, it makes this supermini very affordable to run, while also offering decent performance too. With a stylish design and high-quality interior, there's a lot to like about the Clio. 
Enquire on a new Renault Clio
Audi A3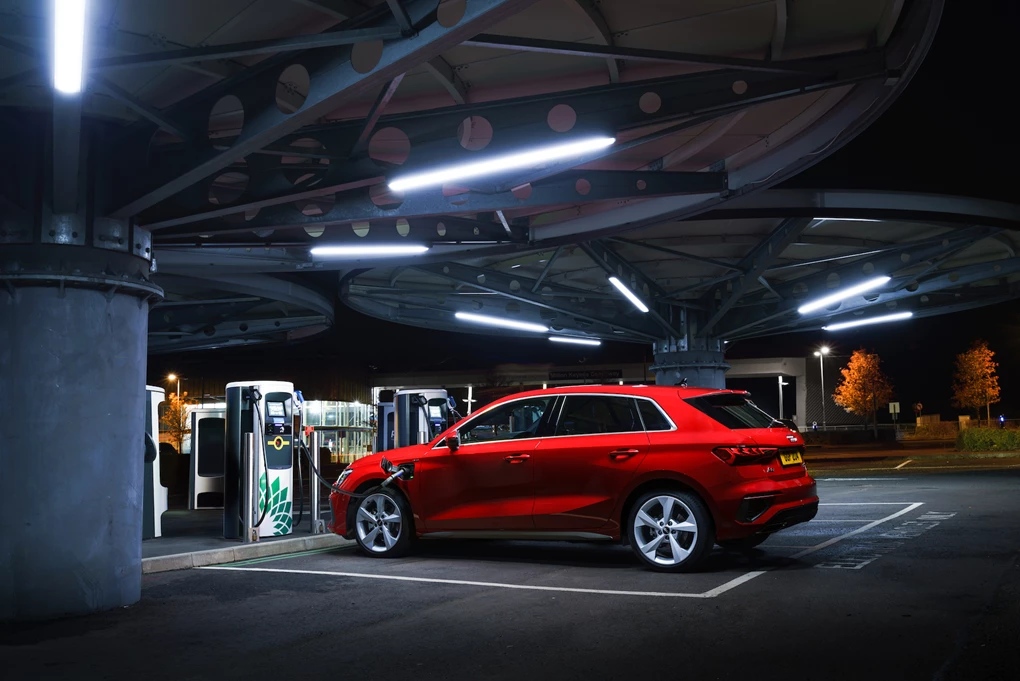 Audi's A3 is one of the best premium hatchbacks around, with its combination of space, technology and quality making it a brilliant option. As with many of its rivals, you can also have it as a plug-in hybrid alongside the more conventional petrol and diesel options. 
Two hybrid systems are available  – the 201bhp 40 TFSIe and the 242bhp 45 TFSIe, with each offering close to 40 miles of electric range and strong performance. Whether you're a private buyer or looking at the A3 as a company car, it's a great choice.
Enquire on a new Audi A3