The SUV market has expanded hugely in recent years and shows no signs of stopping as more manufacturers seek to introduce even more high-riding models. 
A particularly popular area of the SUV segment is hybrids, with these typically thirsty models lending themselves well to these cleaner powertrains that help to bring running costs down. So whether you're looking at a regular hybrid or a plug-in hybrid, there are no shortage of options. 
Let's take a look at 10 of the best…
Ford Kuga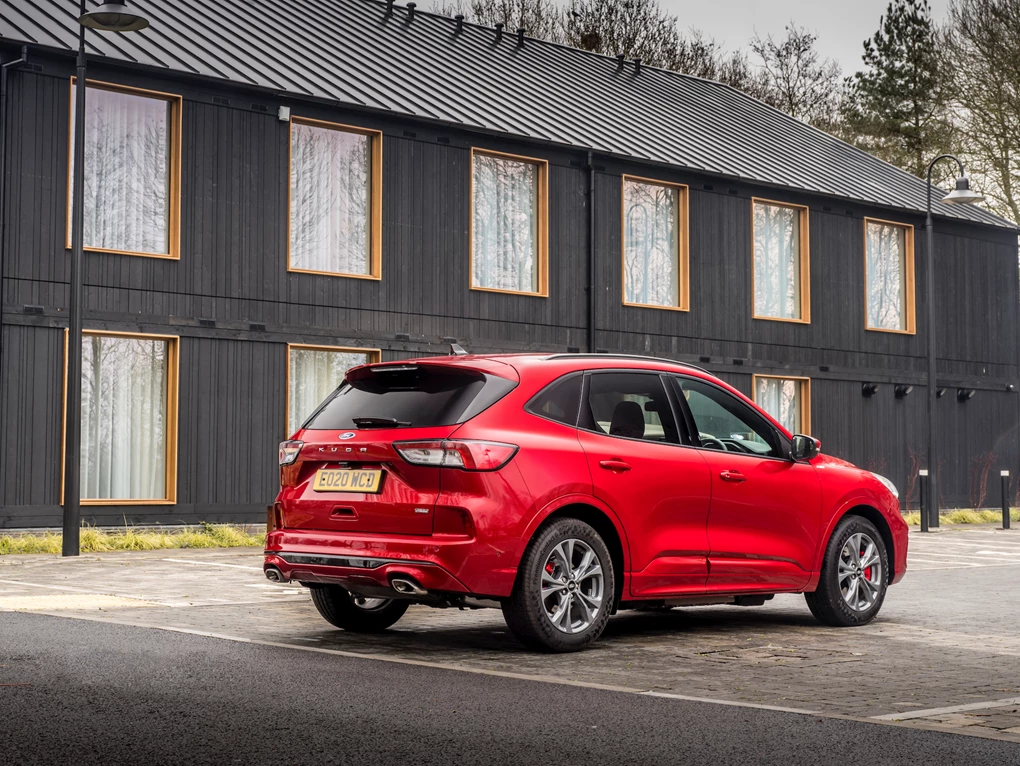 Ford has been ramping up its electrified range in recent years, and its Kuga SUV is a great showcase of this, with both hybrid and plug-in hybrid models available. It's the latter that's particularly impressive, as it stands out with its seriously impressive real-world 35-mile electric range. Even when its battery is depleted, it remains exceptionally efficient. 
The Kuga is also stylish, well-equipped and gets a very practical interior that loses out on no space, despite the addition of the bulky hybrid system.
Enquire on a new Ford Kuga
BMW X5 
If you want a plug-in hybrid that can complete the majority of journeys without even having to use the petrol engine, you should take a look at the BMW X5 xDrive45e. Using the brand's extensive expertise in this area, this SUV offers a superb claimed 54-mile electric range, which could make the X5 remarkably affordable to run. 
The hybrid system also delivers strong performance, while this BMW has a particularly upmarket and roomy interior, even though it's only offered with five seats, unlike the rest of the range.
Enquire on a new BMW X5
Hyundai Tucson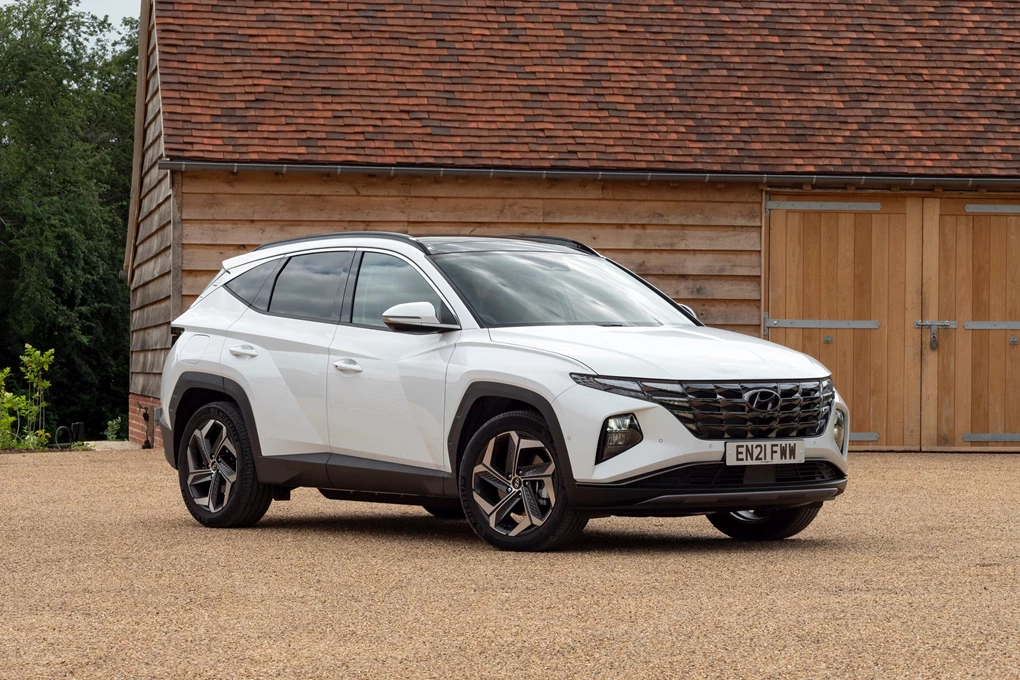 The latest Hyundai Tucson represents a significant shift upmarket for this family SUV, with this new generation model excelling with its fancy, futuristic styling and particularly well-finished interior. 
But also key to its appeal is the fact it's available with a wide range of hybrid systems, including mild, full and plug-in setups. The middle option is our pick of the range, as it delivers decent performance but should return around 50mpg.
Enquire on a new Hyundai Tucson
MG HS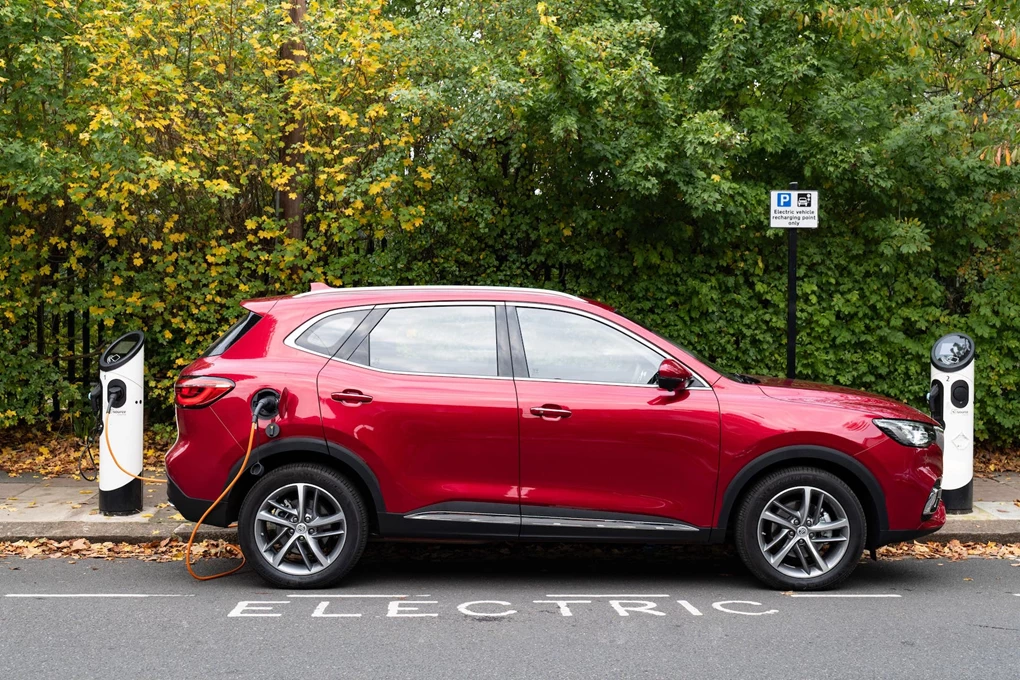 Hybrid SUVs – and particularly plug-in models – tend to command rather high prices, but if you want a more affordable option you should take a look at the MG HS. Priced from £30,595, it undercuts most rivals by several thousand pounds. 
However, the HS still comes with a very generous amount of equipment as standard, while with 262bhp on offer, it's by far the most powerful car MG sells today. It also offers plenty of interior space, while the cabin is very nicely finished too. 
Enquire on a new MG HS
Volvo XC90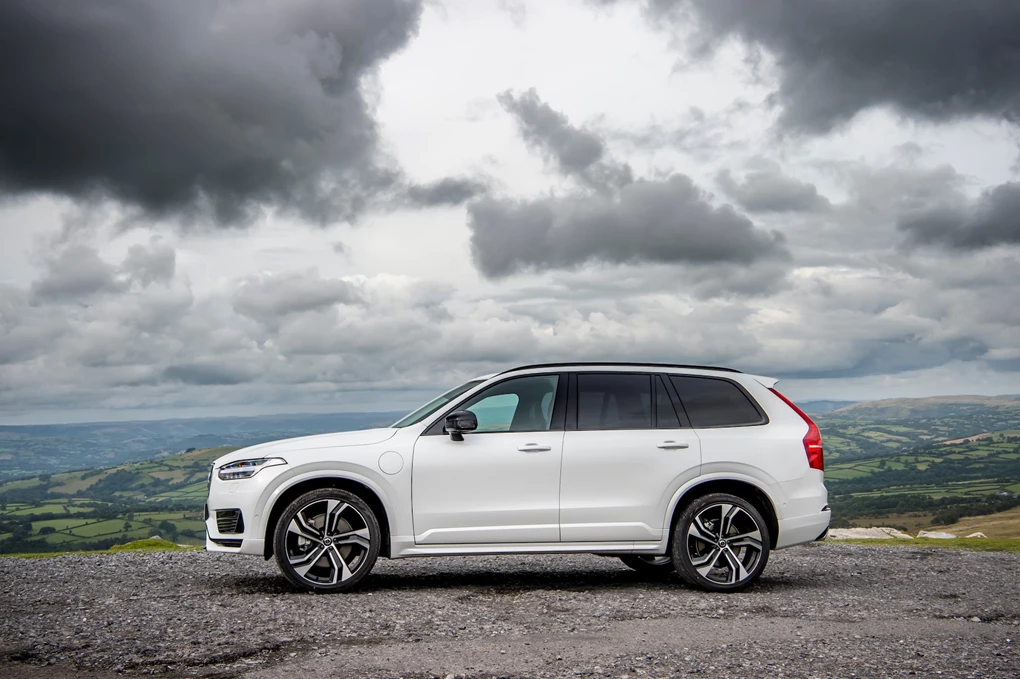 If you want a hybrid SUV with seven seats, your options are surprisingly limited, with models from Audi, BMW and Mercedes all losing out on the option of a third row due to the bulky electrical system. However, Volvo's largest XC90 T8 is an exception to the rule. 
Offering space for seven adults, the XC90's interior is also upmarket, while its especially comfortable and refined. Its plug-in hybrid system also delivers more than 400bhp, making this Volvo remarkably quick too.
Enquire on a new Volvo XC90
Kia Sorento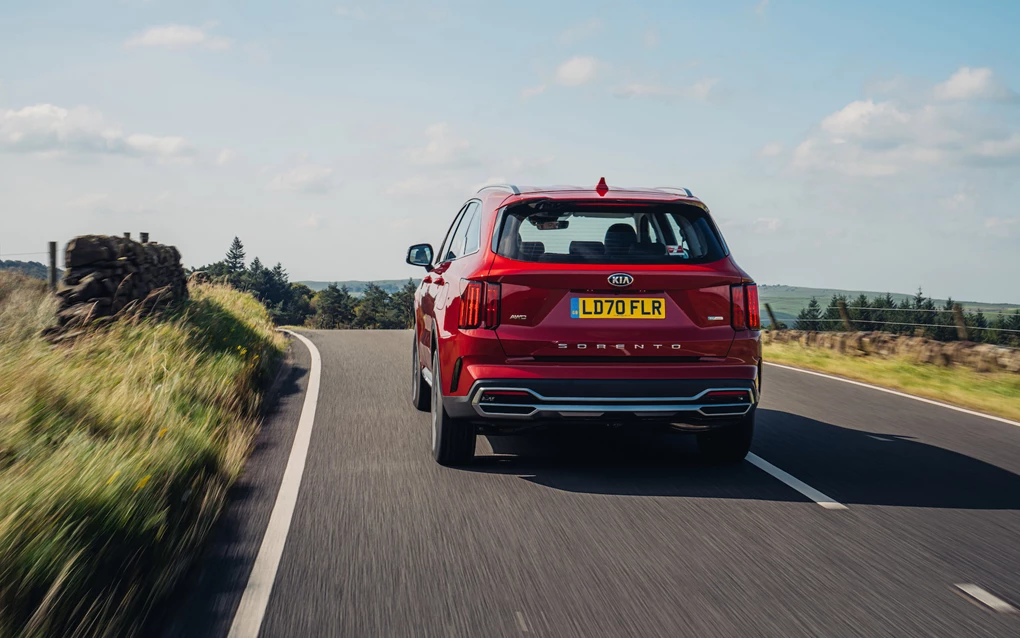 Kia's latest Sorento is undoubtedly one of the best cars this South Korean car maker has ever made, as it excels with its cool styling and superb interior, which delivers both on quality and spaciousness. 
It's a full seven-seater too, while customers have the option of both a hybrid and plug-in hybrid if they fancy something electrified. Both deliver when it comes to efficiency, and would make fantastic large SUVs.
Enquire on a new Kia Sorento
Toyota RAV4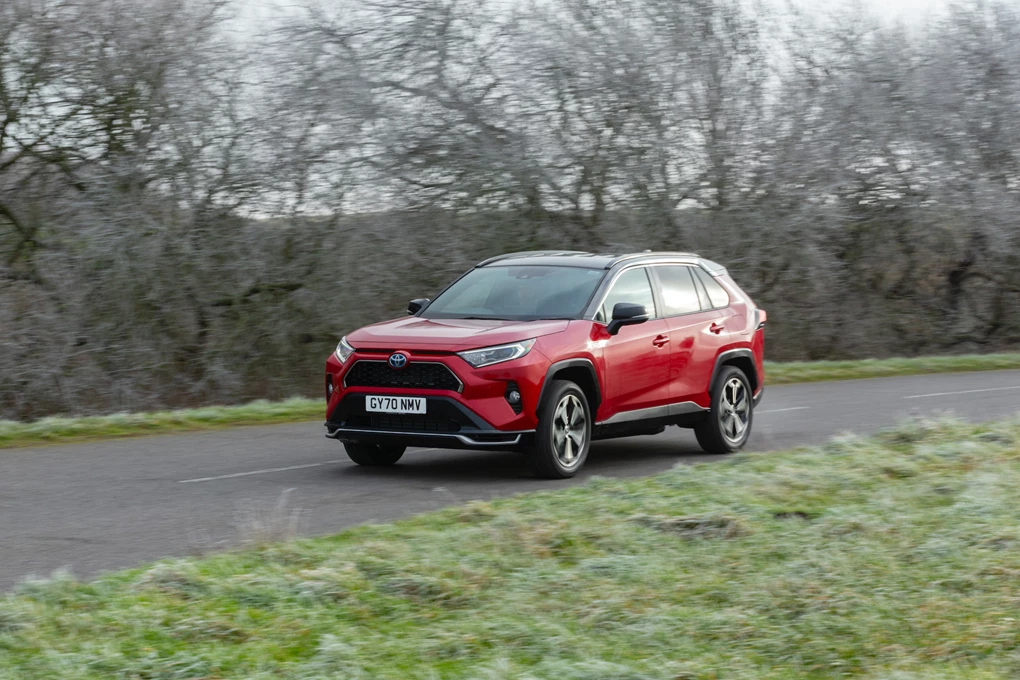 Toyota has more experience when it comes to hybrids than most, and it really shows on its latest generation of products. The RAV4 SUV is a supreme choice, with its combination of spaciousness, reliability and durability setting it apart in this class. 
It's another car that gets the choice of a hybrid or plug-in hybrid setup, with the latter being our choice thanks to its excellent 46-mile electric range, which allows for some very low running costs.
Enquire on a new Toyota RAV4
Citroen C5 Aircross PHEV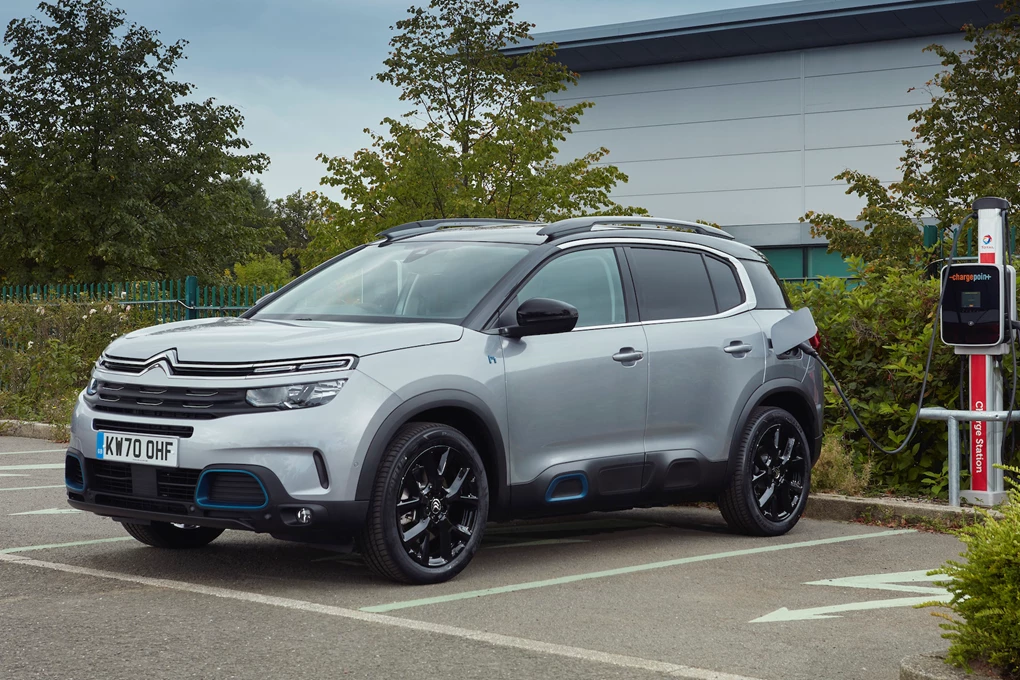 If you value comfort above all else, you shouldn't look much further than the Citroen C5 Aircross PHEV. With its advanced suspension system and particularly accommodating seats, it's a very relaxing way to travel.
At the same time, its 34-mile electric range means you can expect very low running costs if you charge it regularly, while this Citroen's funky design inside and out helps to make it stand out from rivals. It's also practical and decent value for money next to many of its competitors too.
Enquire on a new Citroen C5 Aircross Hybrid
Lexus NX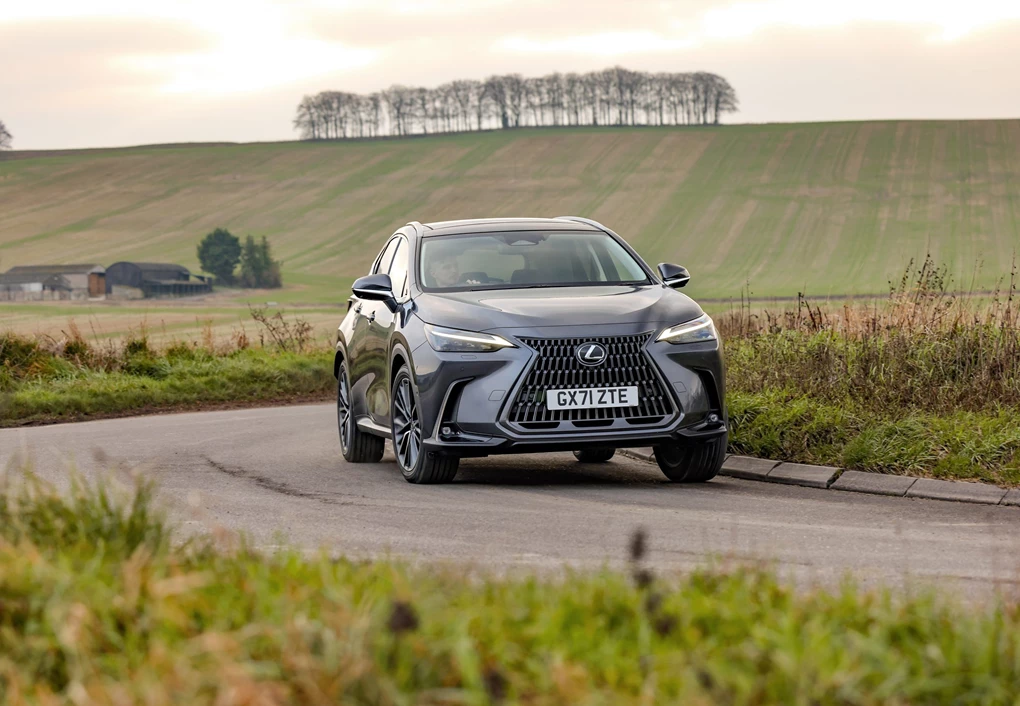 Lexus now predominantly sells hybrid models, and with its links to Toyota, means it has vast expertise here too. Previously, the mid-size NX SUV was rather average, but this new second-generation model represents a vast improvement. 
It now has a far better multimedia system, while the quality and design of the NX remains up there with the best. It's also far more pleasant to drive, while the option of hybrid and plug-in hybrid versions ensures there's plenty of choice.
Enquire on a new Lexus NX
Mini Countryman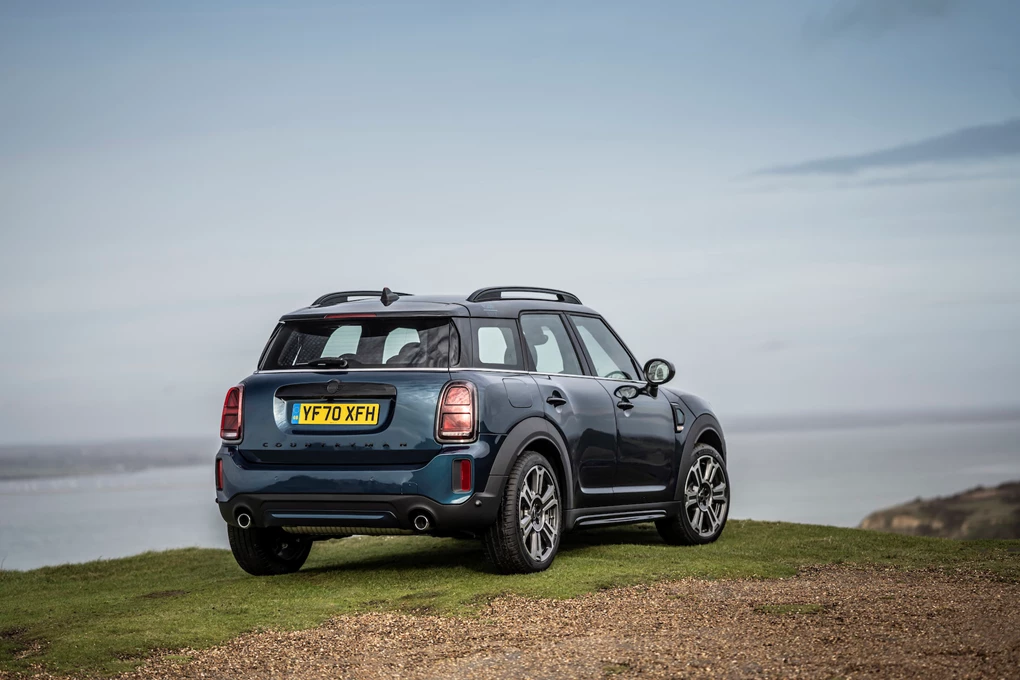 Mini is working hard to switch to become an EV-only brand, and things look very promising when you consider its current electrified models – including the Countryman Plug-in Hybrid. Offering a great combination of performance and low running costs, many buyers are increasingly favouring this model. 
The Countryman is also one of the best crossovers in its class to drive, while it gets the same style and quality you'd expect from the rest of the Mini range, just with greater practicality.
Enquire on a new Mini Countryman