If you have a very large budget for a new car and prefer comfort and gadgets over outright performance, than there's little that's more satisfying than investing in a new luxury saloon.
Although the word 'luxurious' could be reasonably applied to virtually any car made by a premium brand, its these companies' flagship saloons which truly stand out. They have effectively formed their own individual sub-category in the car market and this is what we are focusing on in this guide.
These big luxury saloons attract sales with their spacious, graceful interiors filled with high quality trim and a load of comforts as standard. But even with all the luxury features they have to carry, these big luxury cars manage to be pretty quick too. Here we highlight what we consider to be the five best luxury cars on sale at the moment, including our top pick.
Mercedes-Benz S-Class – Top Pick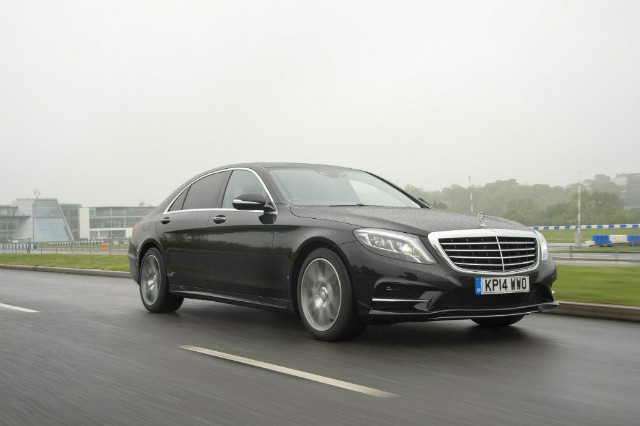 The Mercedes S-Class has a fantastic reputation for being a pioneer of new car technology. If you want to know what sort of gadgets are going to trend in the luxury car sector in the next few years, the S-Class has always been a reliable indicator.
The S-Class comes with two different wheelbases, an engine line-up ranging between four and twelve cylinders and there are a few hybrid specifications as well. There's even a more compact two-door coupe version of the S-Class available to order, which is just as classy as its saloon counterpart.
With any engine option the S-Class feels brisk and Mercedes has placed a lot of emphasis on comfort when it comes to the drive, a task it pulls off successfully. The cabin and boot are both very spacious and there's all the luxury kit that you'd want. There are some really clever features onboard - such as the ability to display infrared images of any hard-to-see people or animals on to the instrument panel during the night.
The Mercedes S-Class is our top pick out of all the best luxury cars available now, because it delivers everything you'd want from a luxury motor and more. It may not be the most dramatic saloon in terms of styling or driving, but it has no real weakness and when it comes to comfort, refinement and equipment it's simply astonishing. It certainly is one of the best luxury cars to buy on the market.
Jaguar XJ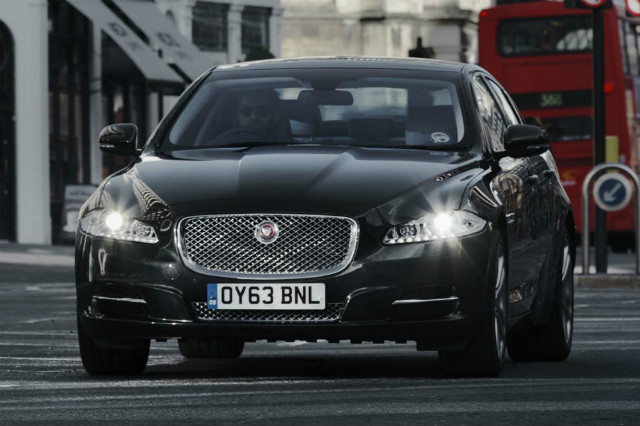 Jaguar saloons are easy to like because of their classy designs and the way they seamlessly balance performance and comfort. The big Jaguar XJ is the car that demonstrates these qualities from the British brand the best.
With prices starting around £59,000, the XJ has a coupe-like appearance which slightly hampers rear headroom. There's still plenty of boot space and passenger room, however, especially if you go for a long wheelbase model.
Engines include a 3.0-litre V6 diesel, with CO2 emissions from just 159g/km – not bad at all for such a big and heavy motor. For really feisty performance though, customers can instead pick the tasty 5.0-litre supercharged V8 petrol unit with 503bhp or 542bhp in the XJR version. The XJ's fast yet smooth drive and suave cabin certainly impress enough to allow this car to compete with its main German rivals, meaning that it can compete amongst the top luxury cars in this bracket.
Audi A8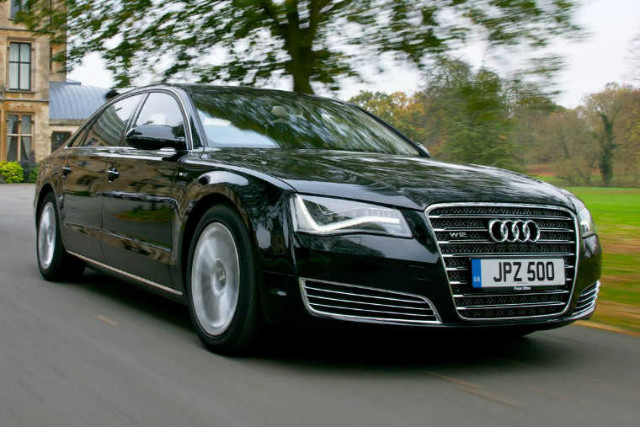 On the surface the Audi A8 appears very much like other, smaller saloons in the German manufacturer's line-up. The A8 should not be underestimated however - this is the flagship of the brand's range and it's not only very practical, but also surprisingly light and agile.
Priced from about £60,000 to £98,000, the Audi A8 comes with a wide range of specifications. There's a choice of short and long wheelbases, an impressively frugal 3.0-litre TDI diesel, a thirsty but intoxicating W12 petrol unit and even a petrol-electric hybrid specification. All versions of the A8 use Audi's famous Quattro four-wheel drive, with the exception of the hybrid which has front-wheel drive.
Like with current Audis, the A8 is not the most thrilling saloon in its class, but the handling and ride quality is top-notch. There's plenty of standard luxury kit and the car is incredibly quiet, even when travelling at motorway speeds. It may have understated styling, but the A8 doesn't deserve to be simply overlooked by those after a new luxury car. If you are looking to buy one of the best luxury cars, you should certainly consider the Audi A8.
BMW 7 Series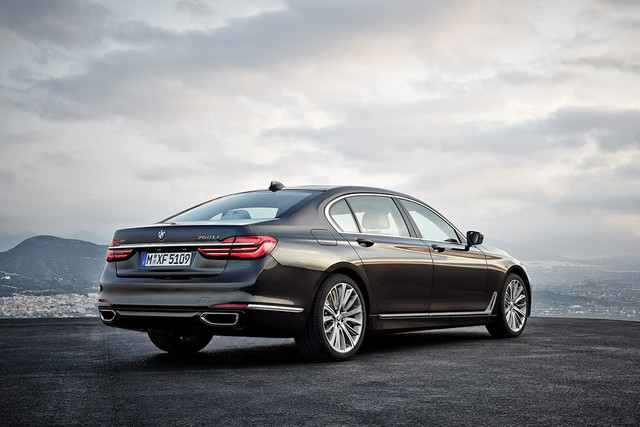 Another brand with a great reputation for making saloons, BMW's 7 Series is the biggest and most technology-packed car the company makes. Starting at about £64,500, the BMW 7 Series has a fantastic line-up of engines, it certainly deserves its place in our top luxury cars list.
The styling and drive may not be everyone's cup of tea, since in neither area is it quite as exciting compared to rival luxury cars or even other saloons in BMW's line-up. However, the 7 Series is surprisingly agile for a car of its size, and there's copious amounts of space and standard kit found within. BMW enthusiasts looking for a classy motor are unlikely to be disappointed with the 7 Series. For those looking for one of the best luxury cars to buy, the BMW 7 Series should certainly be considered.
Tesla Model S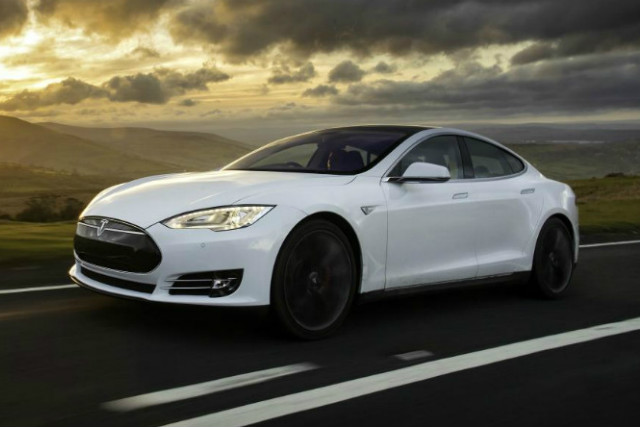 If you fancy a luxury car that really stands out in terms of style, branding and especially technology, then the fully-electric Tesla Model S is worth considering.
The Tesla might not be one of the first names that comes to mind when you think of 'luxury cars'. But make no mistake, the Tesla Model S has a very luxurious cabin. There's loads of classy touches to the cabin and dominating the centre console is a 17-inch integrated touchscreen that controls a massive range of functions.
What's also catches the eye, besides the distinct styling, are the performance figures. Depending on the exact specification, the Model S can produce somewhere between 375bhp and 682bhp from its electric motor.
On a full charge the Model S has an estimated travel range of between 240 and 310 miles depending on specification and how aggressive your driving is. With no CO2 emissions produced of course, the running costs for the Model S are far less than your more typical luxury saloon.
Even better though is the performance and handling from the Model S; in both areas the car makes a huge impression. Agile and smooth through the corners, the Tesla saloon can cover the 0-60mph sprint in just over five seconds. The range-topping P85D model takes just 3.2 seconds to complete this benchmark.
Whether the Model S can fit into your lifestyle depends of course on how miles you plan to cover and accessibility to charging stations. If it can fit in to yours, then the Tesla Model S is definitely worth consideration; which is why it features on our list of best luxury cars.