It's the best feeling of the world knowing you've passed your driving test, and it can feel like one of life's biggest achievements.
But to get maximum freedom, you really want your own car. You might have been browsing used cars that are a lower price, but a new car might not cost as much as you might think – especially if you're wishing to finance one, when loads of models are available for less than £200 per month.
Add in the fact that newer cars are usually much safer, and feature better technology, and they seem to be the best option. If you're looking at something new for your first car, here are 10 great options. 
Dacia Sandero – from £6,995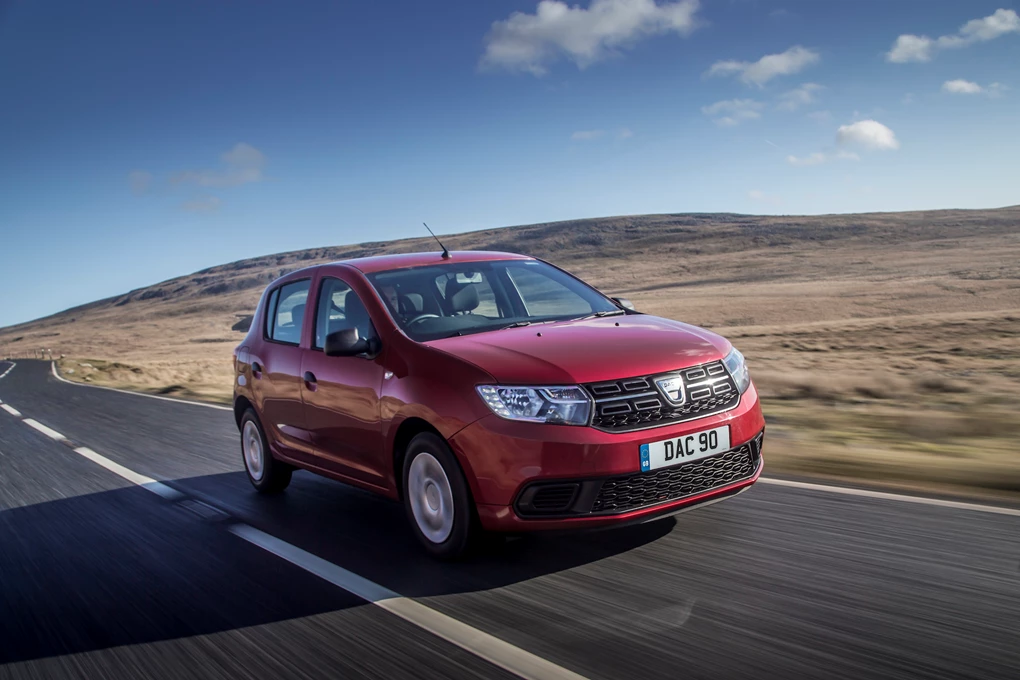 If you're working towards a tight budget, perhaps the best option for your first car is the Dacia Sandero. Costing from just £6,995, it's the UK's cheapest new car, and is surprisingly spacious as well. Entry-level Access models are perhaps a bit too sparse for most tastes, but with an insurance group of just two (they go from one to 50), it should prove impressively affordable as a first car,
Hyundai i10 – from £12,820
One of 2020's latest city cars is the third-generation Hyundai i10, which ticks a lot of boxes for new drivers. It's easy to drive, comes with manual and automatic gearbox options (a rarity on cars of this size) and is loaded with safety kit including autonomous emergency braking, lane departure warning, lane keep assist and a driver attention monitoring system. Bluetooth and DAB radio comes as standard, while mid-spec SE Connect versions feature Apple CarPlay and Android Auto smartphone connectivity. Automatic models sit in insurance group three, with manual versions being in five.
Renault Clio – from £14,895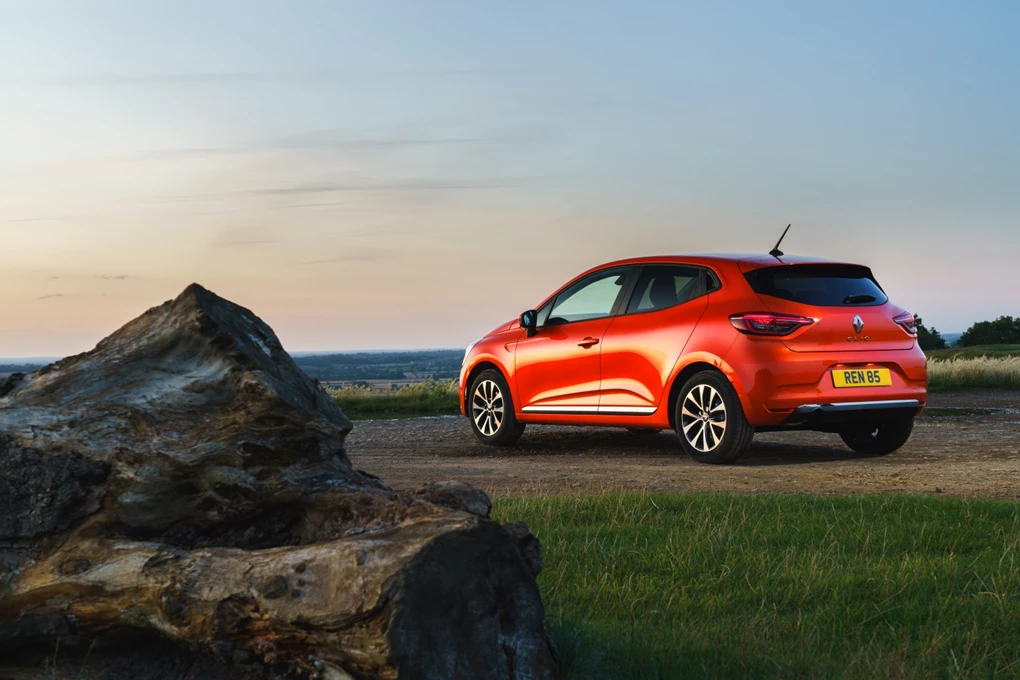 The latest Renault Clio is one of the freshest new superminis available, and impresses with its high-quality interior and impressive standard safety kit. It's already been awarded a five- star Euro NCAP safety rating, and is one of the best models in its class in this area. Choose the 74bhp 1.0-lite petrol engine to take advantage of the lowest insurance (group three), while mid-spec Iconic models are the pick of the line-up – they get a seven-inch touchscreen, leather steering wheel and 16-inch alloy wheels.
Peugeot 108 – from £12,980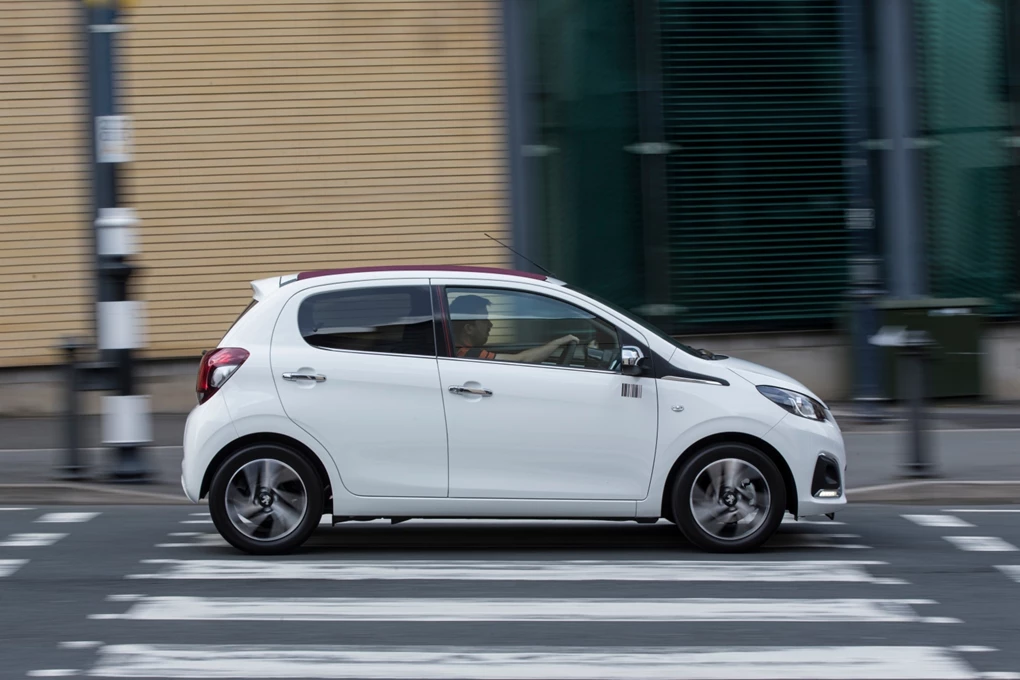 The Peugeot 108 isn't one of the freshest city cars available, but remains a stylish and well-equipped choice – all models feature a seven-inch touchscreen with smartphone mirroring and a useful speed limiter. But the thing that really makes the 108 stand out is Peugeot's 'Just Add Fuel' offer, which bundles car insurance, road tax, the warranty, roadside assistance and servicing for three years all into one monthly payment. It's something that really is fantastic for new drivers, and while not available to 17-year-olds, those aged 18 or over can benefit from this excellent finance scheme. The 108's lowest insurance rating is group six.
Fiat 500C – from £15,420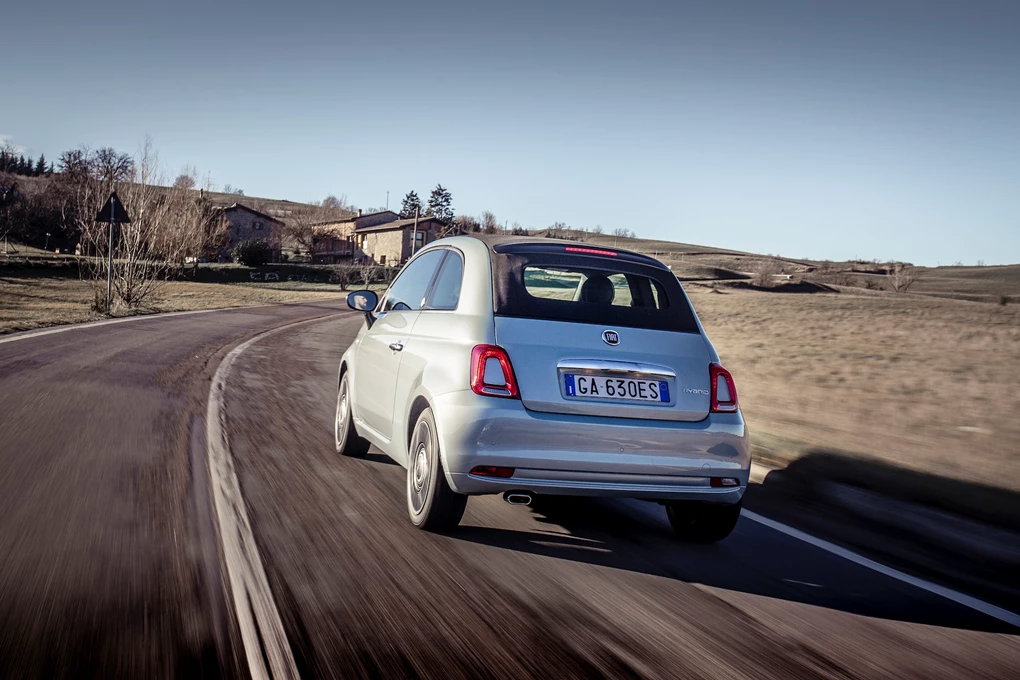 Just because it's your first car, it doesn't mean you have to sacrifice on style – as the Fiat 500C proves. While you can choose the 500 as a regular three-door hatch, this quirky convertible model is fantastic if you want something a bit more stylish and attractive. It's available with a new hybrid powertrain, which is great on fuel, and with prices starting from £15,420, it's the UK's cheapest new convertible model. An insurance group of nine makes it more than other models on this list, but it should still prove cheap to insure.
Ford Fiesta – from £16,140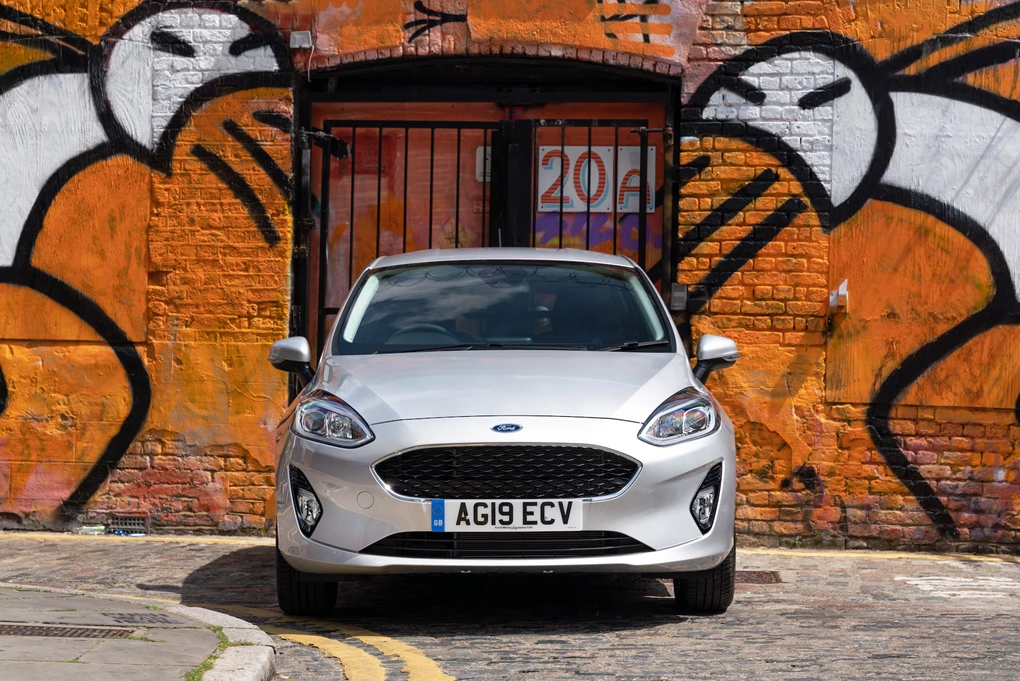 The Fiesta has long been a popular choice with new car drivers, and even in 2020, that remains the case. The new car is safer, more spacious and better looking than ever, and is also quite fun to drive as well. The new entry-level 'Trend' trim level brings all the kit you'd ever need for a first car – including an eight-inch touchscreen, plenty of safety equipment and a useful heated windscreen.
With new prices starting from £16,140, it's one of the most expensive models on this list. However, Ford has some of the most attractive finance offers around, and an insurance group starting from four is very low for a car of this price.
Volkswagen Up! – from £12,705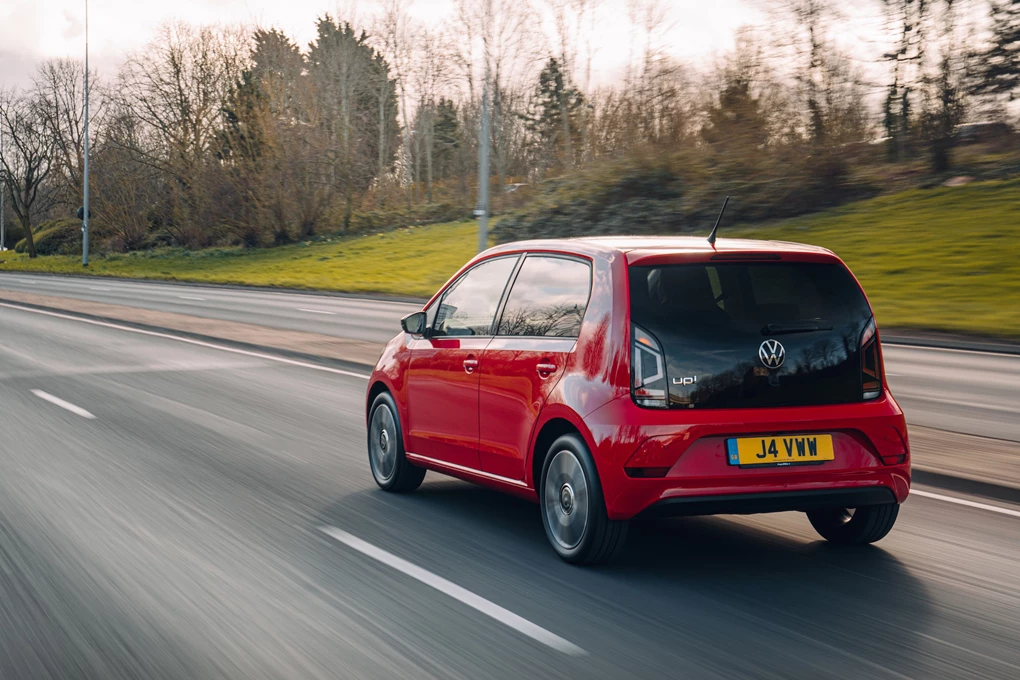 The Up! is a truly superb first car, as it's great to drive, relatively inexpensive and looks cool as well. It might be approaching 10 years old, but it remains as fresh and appealing as ever. A recent rebranding means that even entry-level models come as standard with 15-inch alloy wheels, a five-inch media screen and Bluetooth. There's no touchscreen as such, but rather you can connect your phone to the top of the dash for this instead. An insurance group of two makes it rather attractive.
Skoda Fabia – from £12,990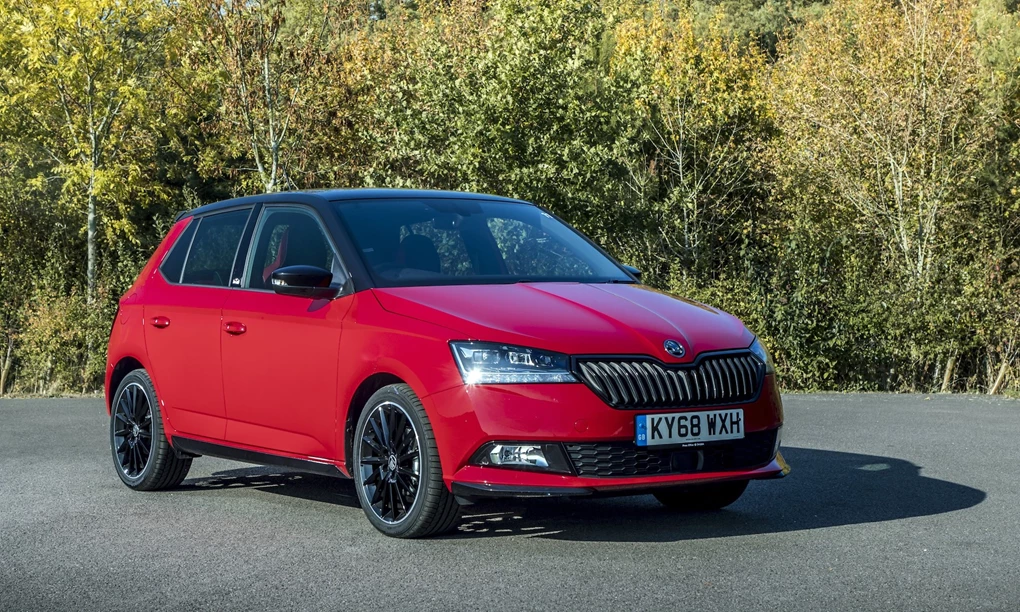 If you're looking for the lowest insurance premiums going, you need to consider the Skoda Fabia – namely as it's the only model on this list that sits in the lowest insurance group of one. It's not as if this small-engined version is limited to entry-level cars either, as you can pick it in S, SE, SE Drive and Colour Edition models – the latter offering the most style. With prices starting from £12,995, it's one of the most affordable superminis available, and comes well-equipped too – including a 6.5-inch touchscreen, Bluetooth and autonomous emergency braking.
Fiat Tipo – from £15,550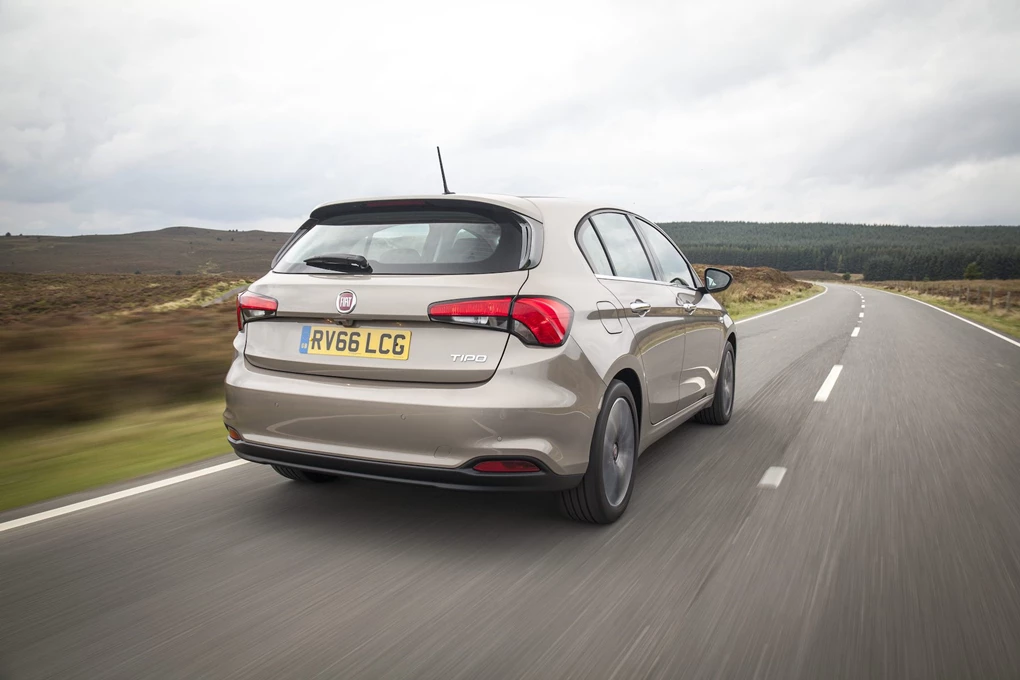 If you've recently passed your driving test but also need a more spaciousness, the choice can be quite limited. One great option, however, is the Fiat Tipo. It might not offer the premium touches of rivals, but it's a family hatchback that is priced similarly to the bulk of superminis, with models available from £15,550. A 440-litre boot is also large for this class, and makes it a really appealing choice if you have a small family and want that extra room. A base 94bhp 1.4-litre petrol engine also means you can expect affordable insurance premiums – the Tipo having an insurance group of six.
Seat Ibiza – from £16,475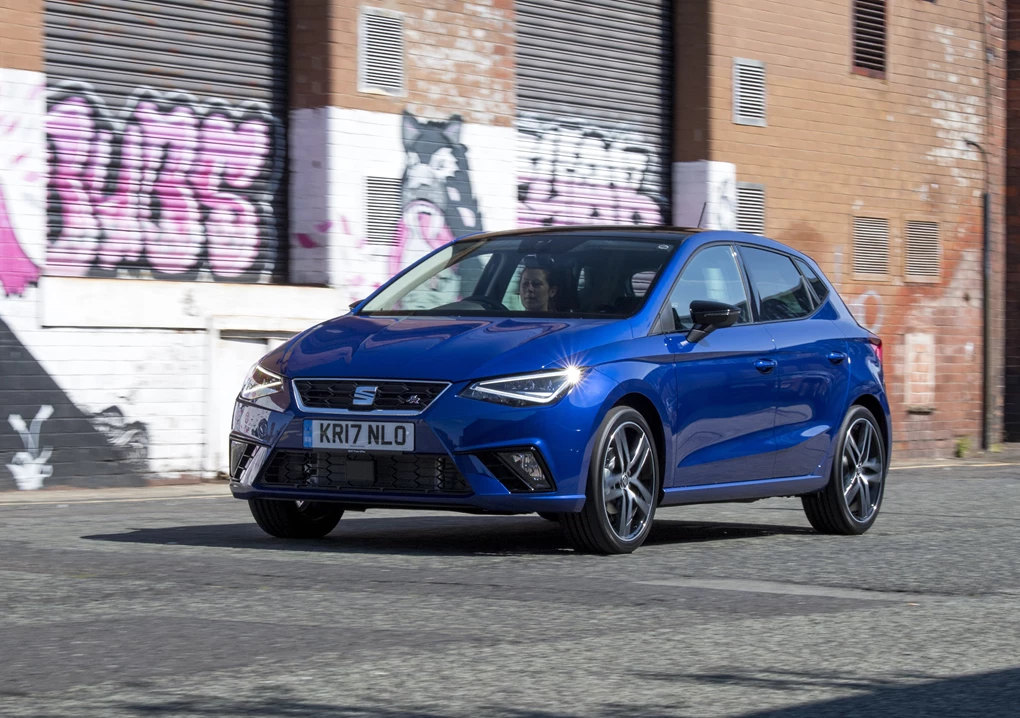 Last but not least on this list is the Seat Ibiza, which is a model that offers a higher quality cabin than most of models here, as well as a rewarding driving experience and stylish looks. It's not the cheapest option, but gets loads of kit as standard – including LED lighting, alloy wheels, a 6.5-inch touchscreen and autonomous emergency braking. Models with the 79bhp 1.0-litre petrol engine also have an insurance group of just three.