Electric cars are no longer the niche vehicles they once were, with these models accounting for more than one-in-10 new vehicle registrations in 2021. That figure is set to grow noticeably during 2022, too.
With the majority of car firms now offering an electric car, the choice on offer is significant, and choosing the right EV for you is more difficult than it's ever been. But what are the battery-powered cars that lead the way? Here are our top picks in 2022. 
BMW i4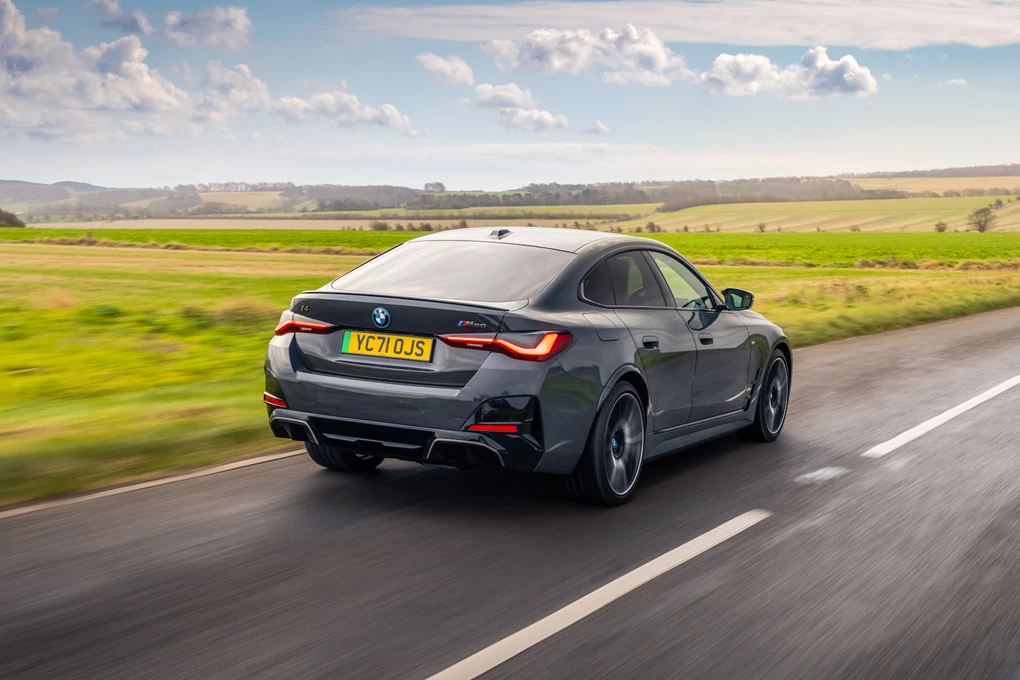 BMW is dramatically scaling up its EV range and one of its latest options is the i4. Pitched directly against the Tesla Model 3, it's the firm's first electric saloon, and seriously impresses with its sporty driving experience, upmarket interior and generous electric range of up to 365 miles. 
With a hotter M50 model also offered, the i4 is a model that really shows BMW's intent with electric cars, and it's certainly going to be an exciting future ahead.
Enquire on a new BMW i4
Ford Mustang Mach-E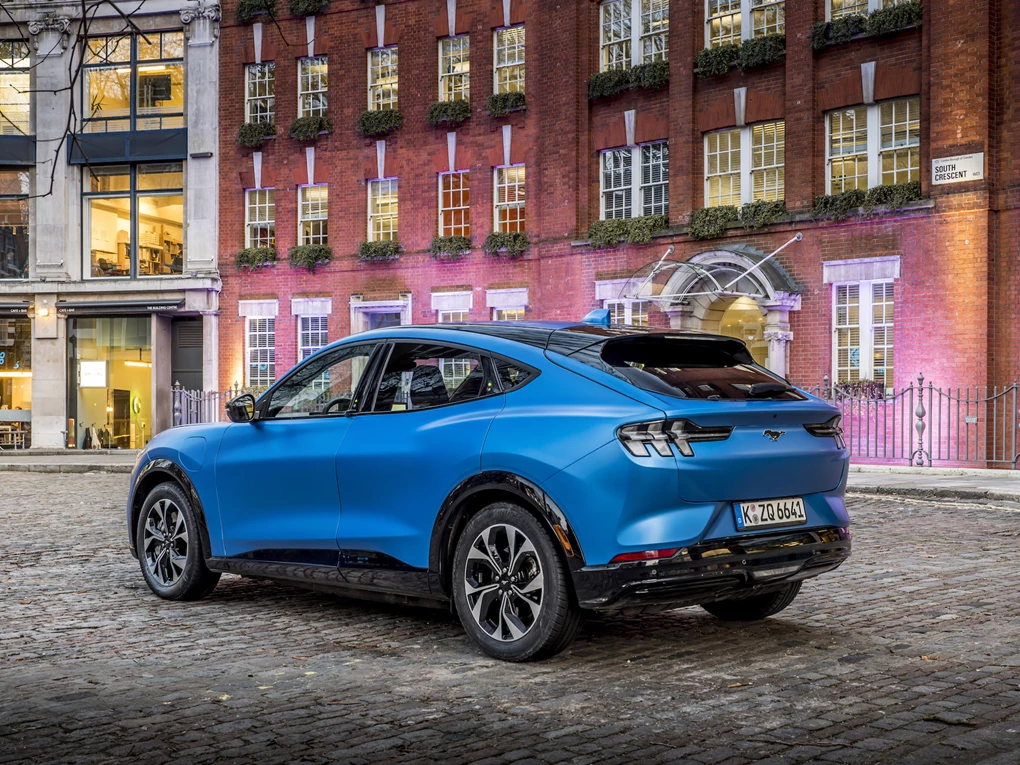 Ford was slower to launch EVs than most, but its Mustang Mach-E showed it was worth the wait. Though some moan about the use of the 'Mustang' name, it shows a modern interpretation of the model, with its cool styling and sportier driving experience really setting it apart from many in this class. 
The Mach-E also has a top-notch interior, especially with its large Tesla-like portrait touchscreen, while offering all the practicality most families could ever want. With a range of up to 379 miles, it certainly ticks plenty of boxes.
Enquire on a new Ford Mustang Mach-E
Audi Q4 e-tron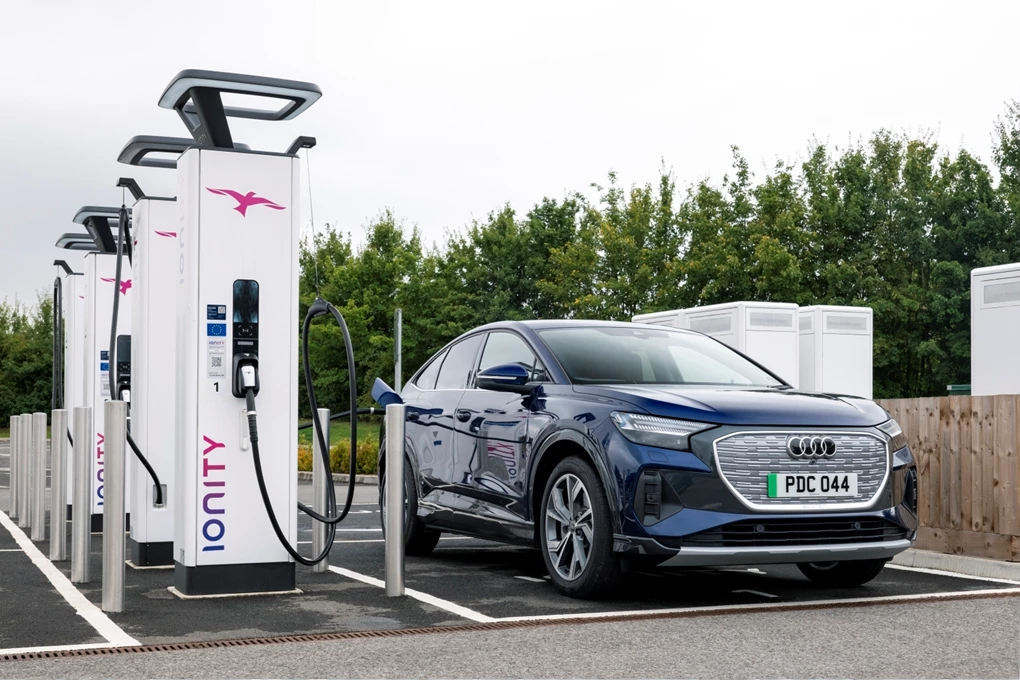 Audi's electric e-tron line-up is expanding at quite the rate, and so far one of our favourite EVs to come from the German firm is the Q4 e-tron. Using the Volkswagen Group's MEB electric car platform, it allows the Q4 e-tron to be impressively spacious for a car of its size. 
The Q4 e-tron is also good to drive, looks the part and offers a well-built interior – the Q4 is even quite competitively priced next to rivals like the Volvo XC40 Recharge and Mercedes EQA. With a choice of powertrains offering a range of up to 323 miles, the Q4 e-tron most certainly has plenty going for it.
Enquire on a new Audi Q4 e-tron
Mini Electric
Minis are known for being hugely stylish and fun to drive, and thankfully the British brand has been able to carry over both of those traits into its EVs. So the Mini Electric feels brisk, involving and just as upmarket inside as the rest of the range. 
Though it's not the most practical, and its 144-mile range limits its appeal, the Mini Electric is one of the most enjoyable and characterful electric cars on the market. 
Enquire on a new Mini Electric
Porsche Taycan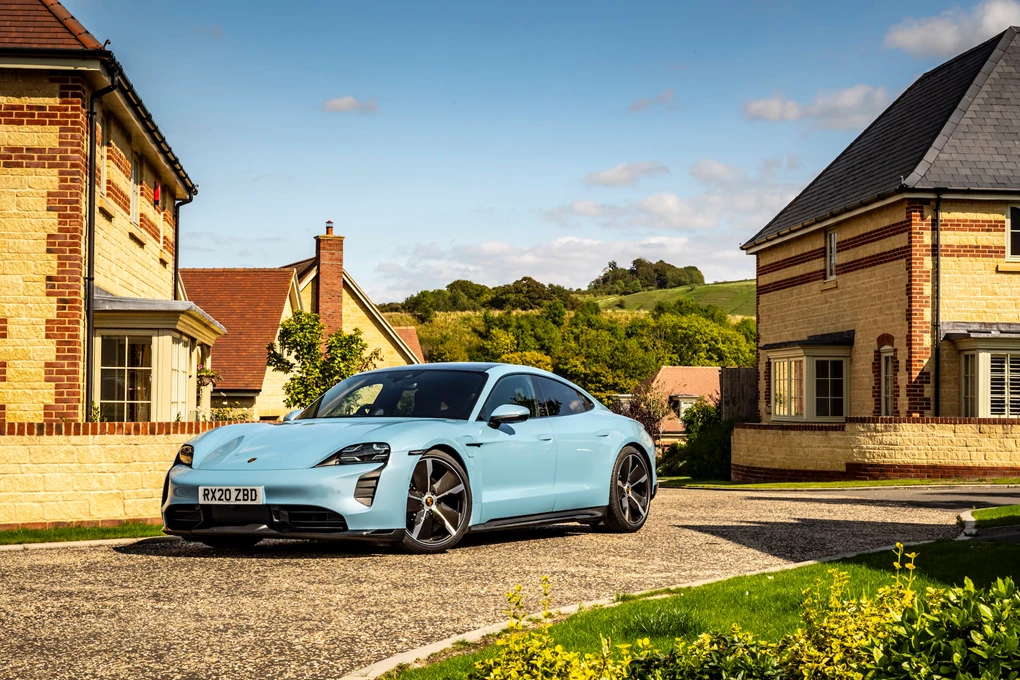 Porsche's electric Taycan has been a massive success for this German firm, now outselling its 911 sports car. With a true sports car feel – something many other marques have failed at – it's most certainly an electric car for the drivers. 
A whole variety of battery and motor options are available, with the flagship Turbo S versions pushing out 750bhp, and are capable of a sub-three second 0-60mph time. With a stunning design and well-built interior, the Taycan is the ultimate EV for those with more cash to spend.
Enquire on a new Porsche Taycan
Hyundai IONIQ 5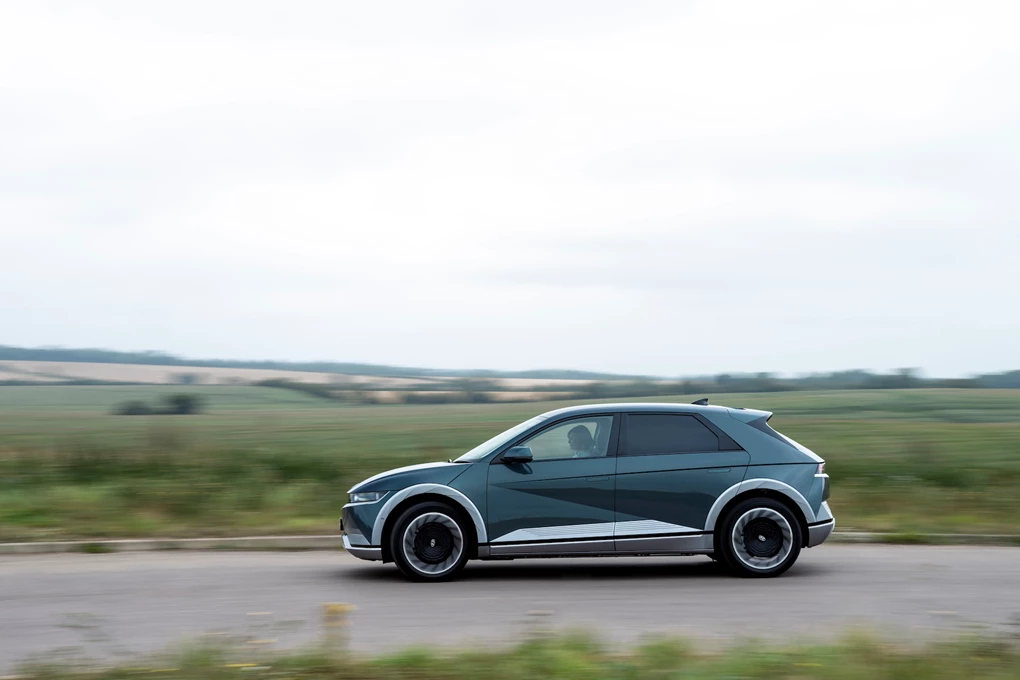 Hyundai is a true leader in the electric car world, and its new IONIQ 5 has managed to move the game on even further. Based on an EV-specific infrastructure, it's able to charge faster than most EVs on the market today, while has a hugely roomy interior, owing to its large footprint and clever cabin layout. 
Offering a range of up to 298 miles, the IONIQ 5's styling has earned it much praise, truly making it look like no other car on the road today. 
Enquire on a new Hyundai IONIQ 5
Volkswagen ID.3
The ID.3 helped to kickstart Volkswagen's new wave of electric cars, and it certainly got the brand onto the right foot. With its practical interior, it's like the Golf for a new generation, while is packed with technology and also looks quite cool too. 
Choice is key to the ID.3's appeal, too, with a whole range of powertrains available to customers, depending on their budget and the importance of having a long range. Those seeking the most miles between charges should choose the 'Tour' version, which is able to travel up a seriously impressive 338 miles.
Enquire on a new Volkswagen ID.3
Skoda Enyaq iV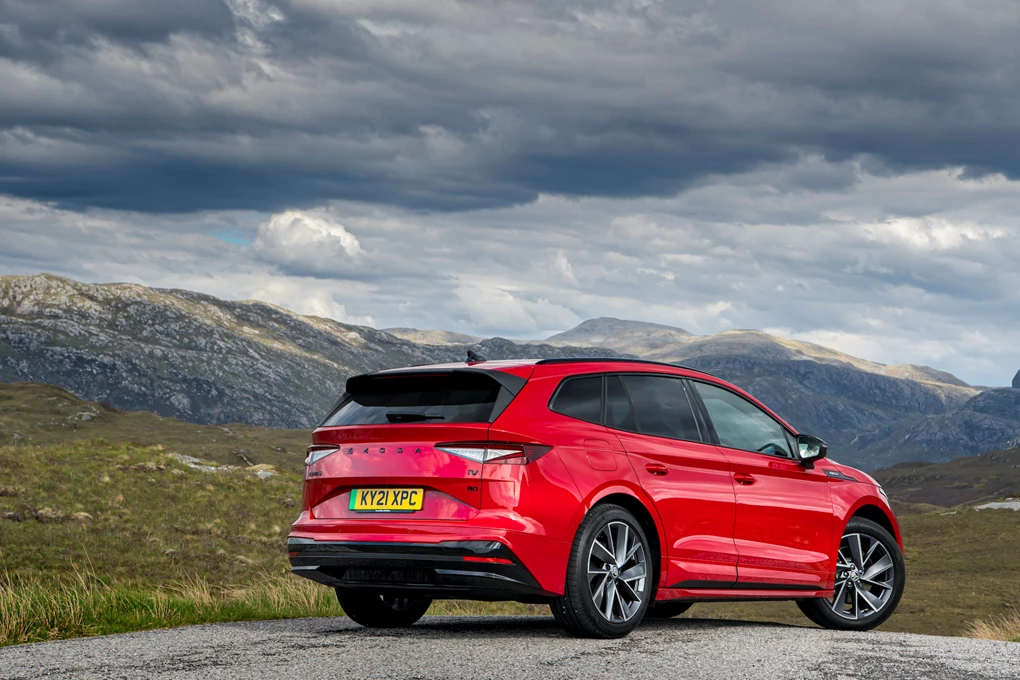 Continuing with the Volkswagen Group theme, we have the Skoda Enyaq. It's another model built on the aforementioned MEB platform, though it actually feels like Skoda has made the best use of it, with the Enyaq's interior being impressively spacious. It's also packed with the firm's trademark 'simply clever' features to help improve day-to-day usability. 
The Enyaq's technology is also top-notch, while it offers a smart and classy design inside and out, while a 300-plus mile range makes it suitable for those looking to do longer trips in their cars.
Enquire on a new Skoda Enyaq iV
Tesla Model 3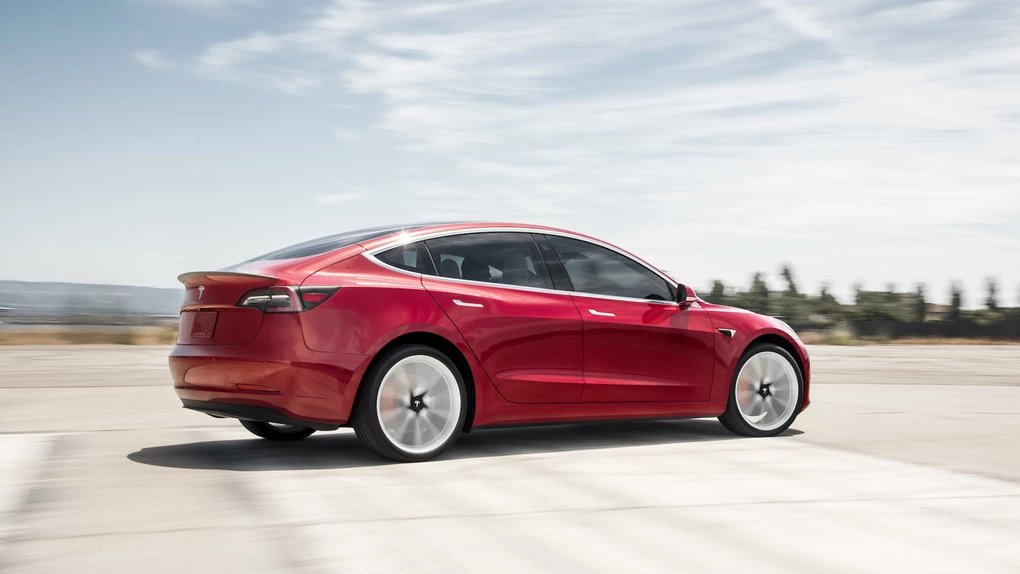 It would be impossible to compile a list of the best electric cars without including a Tesla. These models have undoubtedly helped to drive the EV market forward, while the brand's dedicated Supercharger network continues to offer something that other marques just can't. 
The pick of the Tesla range is the best-selling Model 3, which combined a clean and modern interior with strong dynamics behind the wheel. Performance is also strong, while a Long Range version is able to do a claimed 360 miles from a single charge. 
Enquire on a new Tesla Model 3
Fiat 500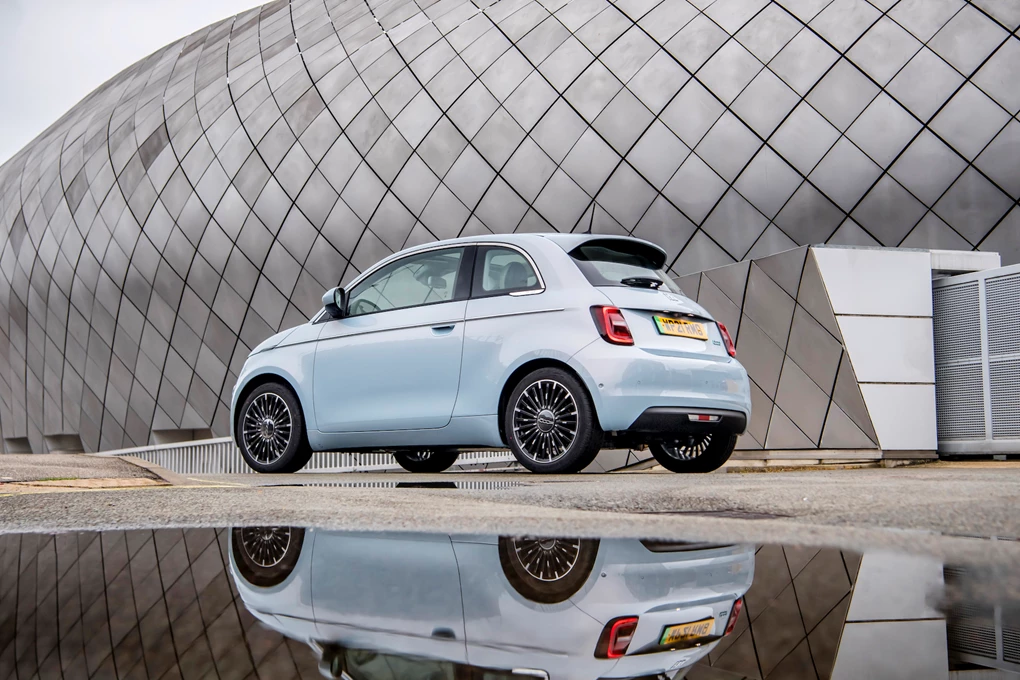 You'll notice that there aren't too many EVs at the more affordable end of the spectrum, but an exception is the latest Fiat 500. It's a car many of us will be familiar with, though this new electric model isn't anything like the regular petrol model when it comes to the way it drives and the on-board technology. 
It's the best car we've seen from Fiat in years, while still retaining all of the 500's charm and style that's allowed it to be so popular over the years. With prices starting from £23,835, and a range of up to 199 miles on offer, this electric city car certainly has plenty to offer.  
Enquire on a new Fiat 500