BMW's new 545e plug-in hybrid is a car which is jam-packed with features. That cutting-edge powertrain is met by an interior bristling with technology, so even though the saloon car's looks might be relatively understated, there's a lot going on underneath the skin. 
Here, we're going to take a look through the 5 things you need to know about BMW's exciting 545e plug-in hybrid. 
It's surprisingly powerful 
Don't go thinking that just because this 5 Series uses hybrid power that it's some watered-down version. Thanks to 389bhp and 600Nm of torque, the 545e is capable of going from 0-60mph in around 4.5 seconds and will crack the magical 155mph top speed figure. 
It also features all-wheel-drive - ideal for slippery UK winters - and is capable of travelling up to 87mph on electric power alone.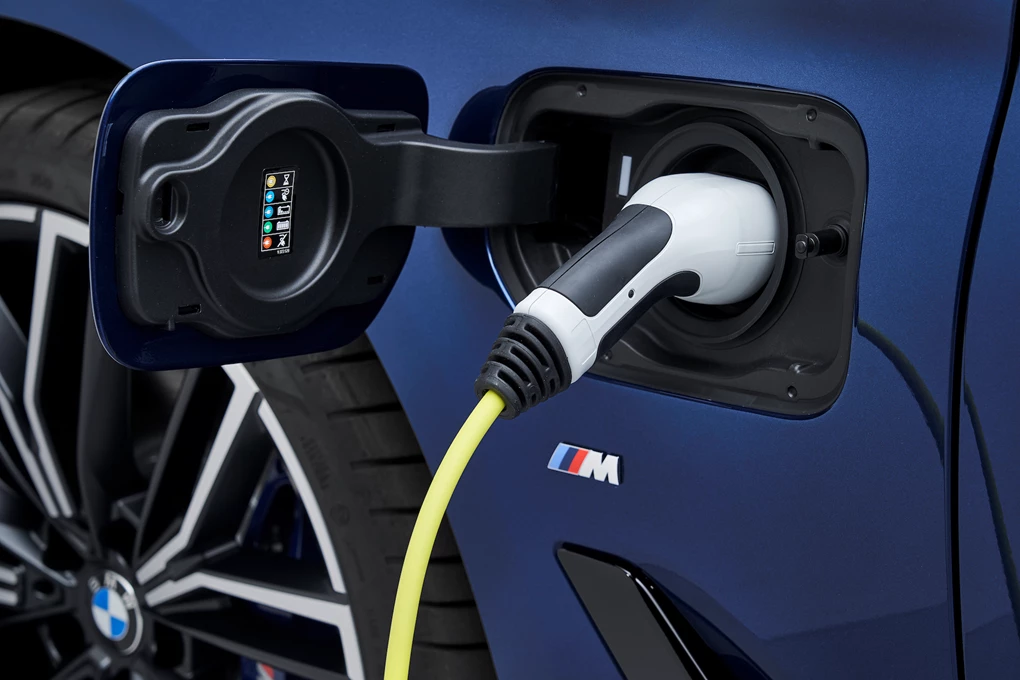 It's incredibly efficient
As well as being powerful, the 545e is potent when it comes to efficiency. As well as an all-electric range of 33 miles, it'll return a claimed 166mpg - impressive figures for a four-door saloon.
When it comes to emissions, BMW states between 38-54g/km CO2 depending on wheel size, which will help make it even more appealing to business users. 
It's packed with technology
As well as an efficient yet powerful hybrid powertrain, the 545e is full to the brim with technology. There's now a large 12.3-inch infotainment system which runs the firm's latest software, while the number of driver assistance systems has been increased which help to make the car safer than ever.
A new 'Drive Recorder' is included too; it records footage from multiple angles around the car, which can then be downloaded via USB and reviewed later. In the event of an impact, the system will automatically record the 20 seconds before and after the incident.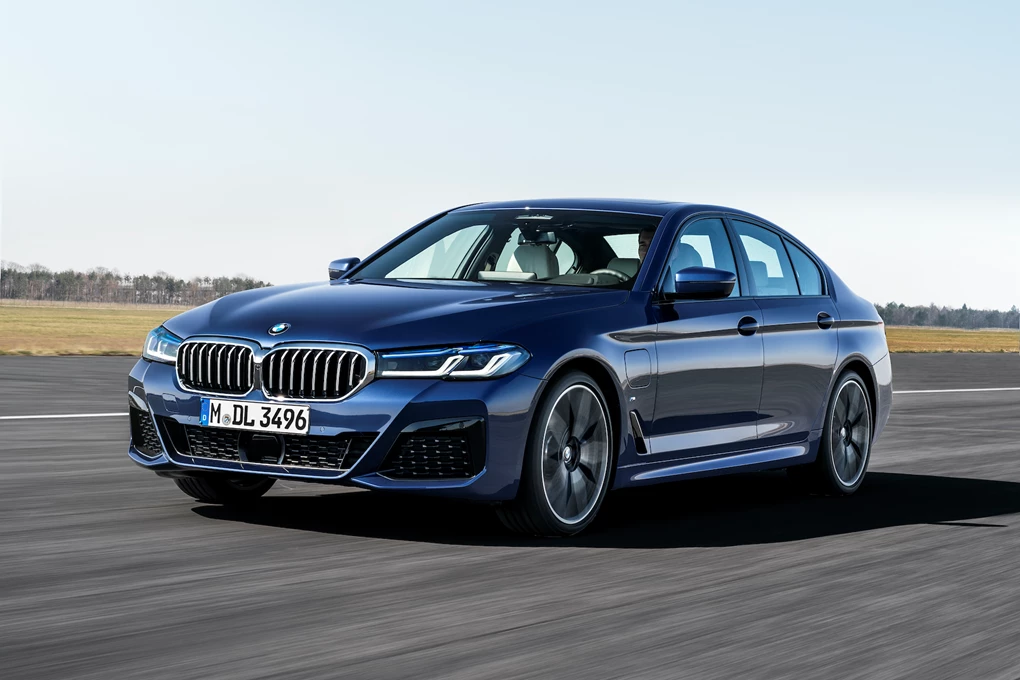 It features BMW's latest styling touches
Though you won't find any of BMW's uber-large grille designs on the 5 Series, this is still one striking car to look at. The front kidney grilles have been made larger, while the headlights are now completely LED. It allows them to deliver an impressive amount of light. 
The rear lights have been given a smoked appearance too, helping to sharpen the car's already striking looks. 
There's no estate version for now
Though the 5 Series Touring is a popular option, there's no estate version of the 545e for now. You can get an estate version of the less powerful 530e, but sadly that's not the case for the 545e.
That said, it's hardly lacking in practicality. There's 410 litres of boot space to play with, and it even manages to deliver a flat boot floor despite the inclusion of the batteries underneath.
Enquire on a new BMW 5 Series