The Panda is another of Fiat's icons, alongside the 500 city car.
While the model might be now starting to show its age, it remains an impressively appealing car with its fun driving experience and vast range of trim level choice, so that you're able to find the model that suits you best.
Here's what you need to know about the Panda…
What engines are available?
The most exciting option is Fiat's new mild-hybrid powertrain, which sees a 1.0-litre three-cylinder petrol engine paired to a 12-volt belt starter generator electric motor and a small battery to produce a combined 69bhp.
The mild-hybrid powertrain helps to offer a smoother stop start system, as well as improving efficiency – with Fiat promising that it reduces CO2 emissions by up to 30 per cent. On the Panda, it emits 89g/km while returning up to 49.6mpg.
This mild-hybrid powertrain replaces a 68bhp 1.2-litre petrol engine, which will remain on sale for the next few months.
The 4x4 version is also offered with a more powerful 84bhp 0.9-litre TwinAir petrol engine, while this also benefit from all-wheel-drive, unlike the regular front-wheel-drive versions.
It's worth noting that all versions of the Panda feature a manual gearbox.
What trim levels are available?
The Panda line-up is surprisingly complex, with a whole host of variants available to choose from. Here are the highlights of each…
Pop – from £10,255
Standard equipment includes air-conditioning, body-coloured bumpers, a radio MP3 control with USB connection and stop-start technology.
Easy – from £10,855
This version adds roof rails, rear head restraints, a height adjustable driver's seat and remote locking.
Lounge – from £11,555
This more upmarket version adds additional body-coloured details, 15-inch alloy wheels and Bluetooth. You also get a smartphone cradle, a leather steering wheel and front fog lights.
4x4 – from £15,155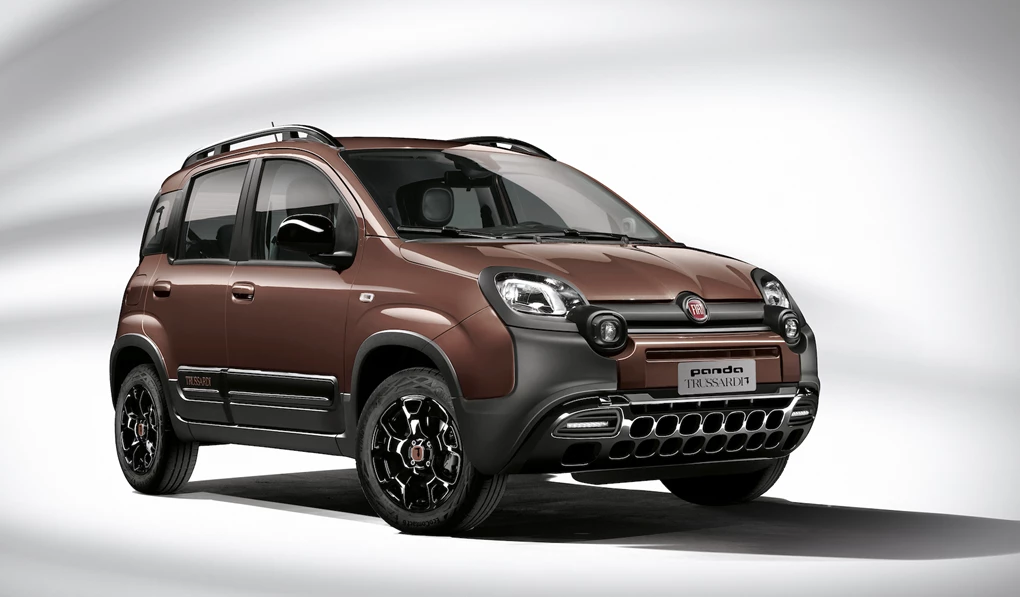 If you're wanting to go a bit further off the beaten track, try the Panda 4x4. This adds all-wheel-drive, rear differential locking, raised suspension and a 4x4 styling kit.
Waze – from £12,655
The Waze is available with either two- or four-wheel-drive, and also adds 15-inch b-colour alloy wheels and a quirky styling kit to give it a more rugged look.
City Cross – from £13,655
This model also comes with a rugged styling kit, as well as automatic climate control.
Cross 4x4 – from £16,735
Fiat says this is the most rugged version of the Panda available, as it comes with all-wheel-drive, rear differential locking, front tow hooks and all-terrain selector, with drivers able to switch between automatic, off-road and hill descent control.
Trussardi – from £14,060
See available Fiat Panda deals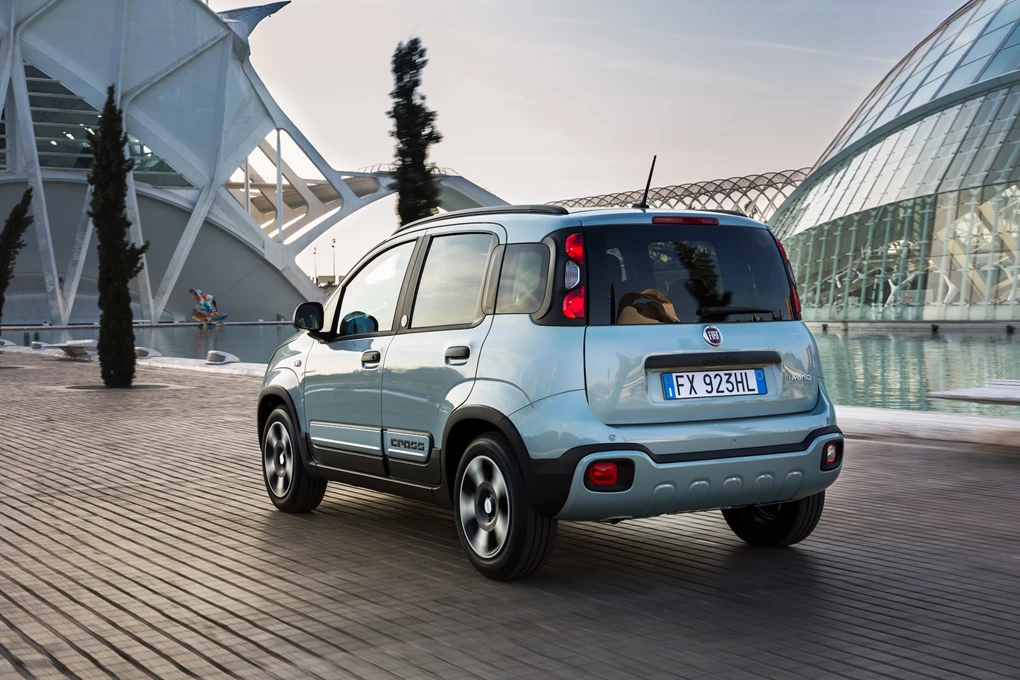 This comes with more glamorous styling, including gloss black 15-inch alloy wheels and additional exterior gloss black styling.
Hybrid Launch Edition – from £14,385
To mark the introduction of the new Hybrid version, Fiat is also offering a special launch edition version. This is recognised by its hybrid logos, revised decals and vibrant Dew Green paintwork. It also features a special seating upholstery made from recycled plastics.
What about personalisation?
Fiat offers plenty of personalisation on its Panda, which is highlighted through the vast number of trim levels, with each coming with a completely different look to highlight the grade. Some models feature unique paint colours and upholstery, too, which helps to make your Panda stand out further.