Buying a car, whether it's new or used, is often an exciting time, especially if you're doing so not long after you passed your driving test.
But what if, for whatever reason, you've decided you want to buy a car before getting your full driving licence?
Can you get a car registered without a license?
It is technically possible to get a car with just a provisional licence or no licence at all. However, there are drawbacks to doing this which explain why it rarely happens.
When dealing with a customer, a dealership which is selling you a car will likely assume you are qualified driver, so finding out that you aren't in fact could throw them off and make the process more confusing.
Read on to learn more about things you have to consider before trying to buy a car without a licence.
Potential problems
The three biggest issues you are likely to face if you attempt to buy a new car without a full driving licence will relate to delivery, insurance and a lack of understanding of the car you're buying.
When we say 'a lack of understanding', we are referring to the fact you won't be able to test drive any potential car purchase in these circumstances. You need a full licence to arrange a test drive.
Without a full licence, you also won't be able to pick up any car you may purchase. So you'll have to either arrange delivery to your home or get someone who has a full licence to collect it for you.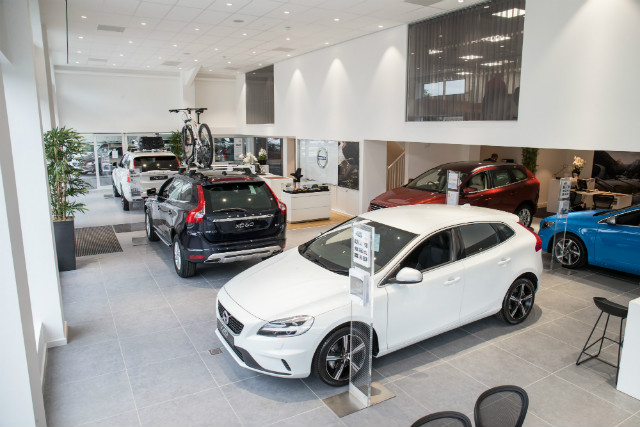 Every car on the road also needs to be insured, unless it has been declared not in use with a Statutory Off Road Notification (SORN). Getting insured on a car when you don't have a full driving licence is, at best, difficult.
Some insurance companies may offer short-term car insurance to drivers with provisional licences, but such policies don't tend to last beyond 28 days. Such policies are also usually designed for additional drivers, rather than the main driver.
Realistically then, if you've got a car but you're not qualified to drive it, you'll either have to get someone else insured on it or spend time and effort getting a SORN for the car before removing it when you get your licence. If the car you're buying is meant for someone else anyway, this point doesn't matter so much. But if it is for you, there's risk and some hassle involved.
Even if the time between you getting the car and getting your licence is short, a car should not be sitting around without either insurance or SORN. Without either, the owner could be fined at least £80 if the Driver and Vehicle Licensing Agency (DVLA) finds this out.
In conclusion, it is much safer and less hassle to wait until you've got your full driving licence secured before properly starting the process of buying a new car. Maybe circumstances will make some feel under pressure to purchase a new car soon, but staying patient rather than rushing ahead will make things calmer and less costly in the long-run.