Almost every new car sold in Britain today includes air conditioning as standard. It's a feature many motorists are used to having and it's great particularly for keeping cool while driving on hot summer days, or demisting windows during winter.
If you do have air conditioning in your car though, then it's one of the many components of your car that could also do with regular checks. That applies especially if it hasn't been used for a while. Failing to keep on top of the condition of your air-con could potentially cost you money and even prove bad for your health as well.
Here we explain why air-con checks are important and the best ways to look after it.
Why does air-con need checking?
It's a good idea to check your car's air-con at least on a monthly basis and have it serviced every 18 months to two years. If the temperatures have just started to hit high figures and you haven't used the air-con for some time, then this is another good time to inspect it.
Air-conditioning systems in cars will lose performance over time. Past research from various groups estimate that around 10 per cent of the gas refrigerant used in a car's air-con is lost every year. Without any sort of proper maintenance, you could be losing an above average amount of gas from your air-con.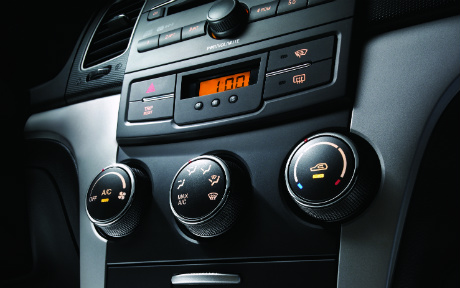 This problem actually increases a car's fuel consumption because, with less gas to use in the air-con, the car's engine will have to work harder to keep the system functioning popularity. Even then, there will probably come the time when you'll notice the air-con does not perform as well as it used to.
Another potential issue that can occur with an unchecked air-con is that mould can build up in the evaporator – a key component of a car's air-con. If you've noticed an unpleasant odour ever-present inside your car, then mould in your air-con could be the cause.
In the worst case scenario, an air-con unit with mould in the evaporator can spread bacteria and allergens around the car's cabin.
How to get your air-con serviced
If at any time you think your air-con could do with a service, then take your car to a trustworthy garage as soon as it's convenient.
A garage technician can recharge (re-gas) your car's air conditioning to get it running at full potential again and check whether any mould has built up within the system.
If mould has built up in the evaporator, then a technician can use an antibacterial treatment to cleanse the device in a safe and proper manner.
Re-gassing the air-con usually costs about £80. Parts damaged by the likes of bacteria may need replacing and can cost around £500 or even more.
If you're taking your car in for a regular, routine service check and you want the air conditioning to be inspected then it's worth mentioning this to the technician who will inspect it, since they might only look at briefly.