Citroen has long been a leader in the van segment, and that certainly hasn't changed in recent years. 
With a great line-up of commercial models to choose from for businesses of all shapes and sizes, the Citroen range shouldn't be ignored – especially with the latest wave of electric models that buyers can choose from. 
So if you're considering a Citroen van, here's what's available.
Berlingo – from £17,580 (excl VAT)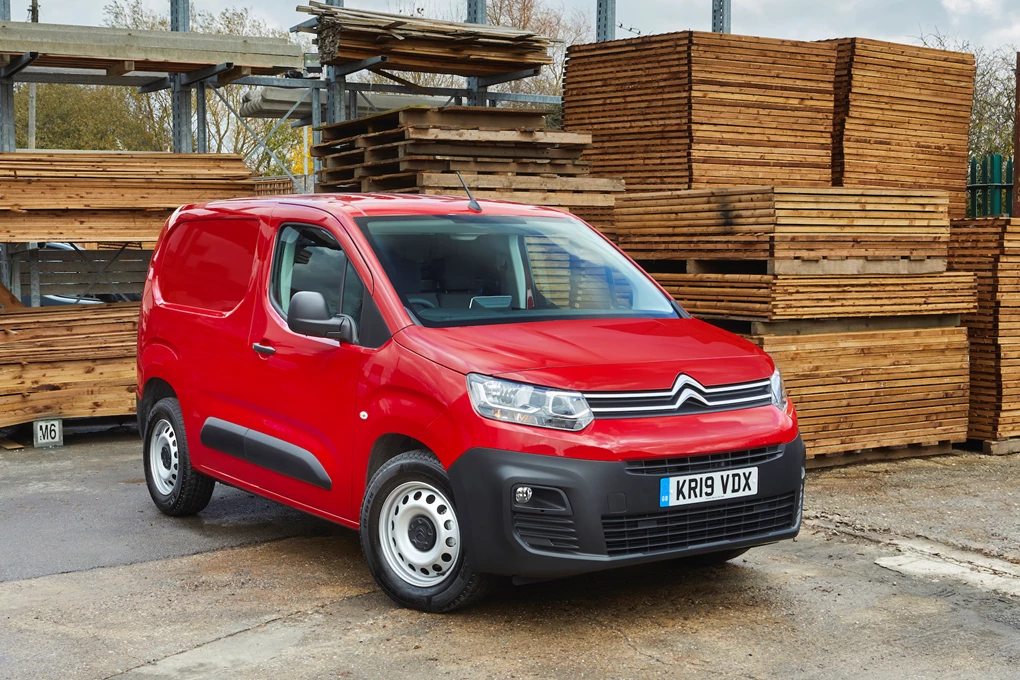 Citroen's most affordable van is the Berlingo – a seriously compact commercial vehicle that actually feels more like a car to drive than it does a van. 
With a whole host of derivatives to choose from and a payload of up to 1,000kg, it's more capable than you might expect, while the interior looks very similar to that of a Citroen car model – meaning plenty of equipment and an easy-to-use touchscreen. Efficient diesel engines also mean this van will be very affordable to run.
e-Berlingo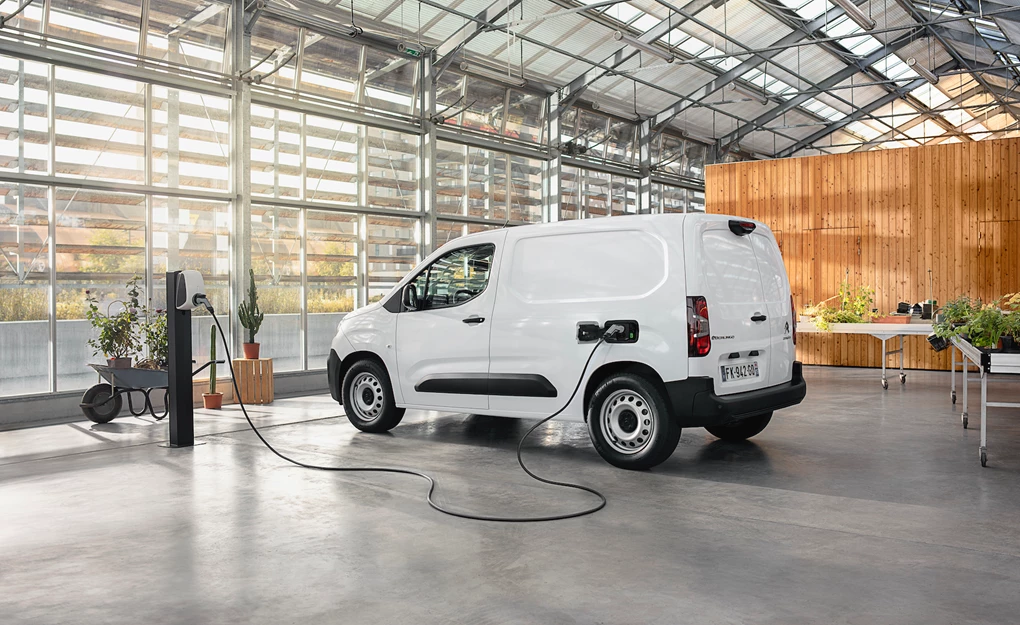 The latest van from Citroen is a new electric version of the Berlingo, which has only recently been revealed. 
It retains the same practicality as the standard van, but now features a new powertrain comprising a 134bhp electric motor and large 50kWh battery – allowing for a range of up to 171 miles, one of the longest of any van on sale today. Prices are yet to be announced, with the new e-Berlingo set to arrive in showrooms before the end of 2021. 
Dispatch – from £23,645 (excl VAT)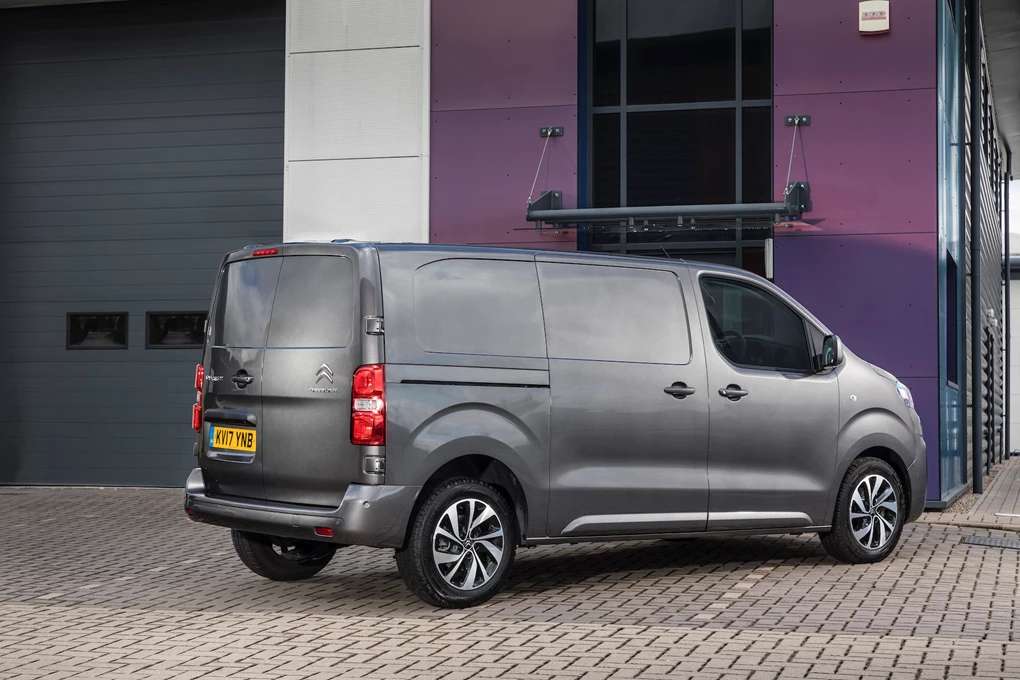 Sitting in the middle of Citroen's van range is the Dispatch – a roomy and flexible van that is a solid fit for many businesses. With an impressive amount of safety kit, strong efficiency and a good drive, it's a very solid van option against rivals in this popular class. 
With a range of derivatives and body lengths to choose from, it's very versatile, while a payload of up to 1,400kg makes it a very useful tool as well, though no more difficult to drive than a typical car.
e-Dispatch – from £25,053 
The second in Citroen's electric van is the new e-Dispatch van – an ideal option for businesses predominantly doing smaller trips or spending a lot of time in and around towns and cities. 
Available in XS, M or long XL sizes, it's one of the best electric vans on the market today, while a 75kWh battery allows for a range of up to 211 miles, but with the same flexibility that you would get by choosing the diesel model. Huge grants towards electric vans of up to £8,000 also means the e-Dispatch isn't much more expensive than a diesel version, either. 
Relay – from £25,655 (excl VAT)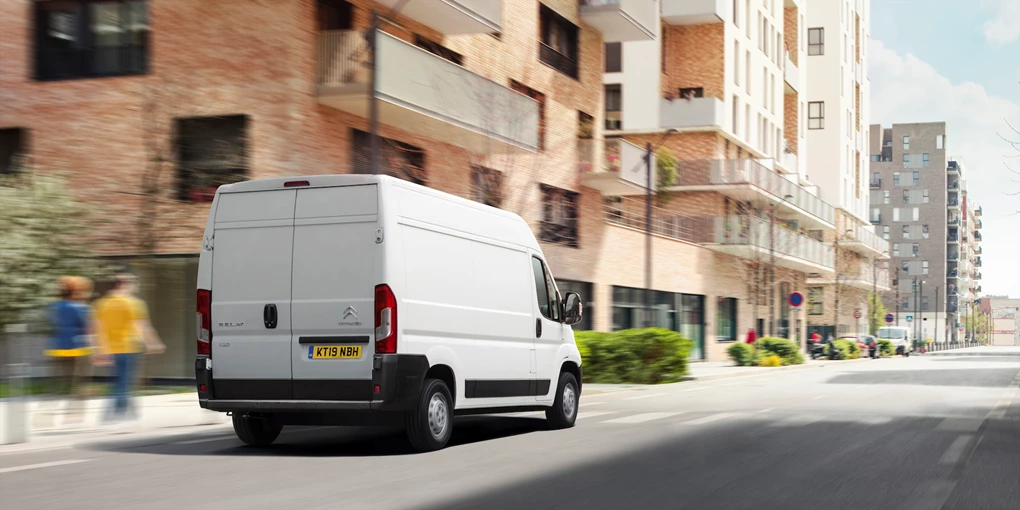 The largest in Citroen's van range is the Relay. While not quite as modern as the brand's other two commercial models, this model is by far the most useful – offering a payload of up to 1,870kg, along with being one of the tallest and longest models in its class. 
Standard equipment is also generous, while prices starting from less than £26,000 make the Relay brilliant value for money, too.
Enquire on a new Citroen van