For decades the Ford Transit has been the van of choice to keep businesses moving and today, the range is vast. 
From small city-aimed models to plug-in hybrids and large load-lugging models, there's something to suit most buyers. 
However, it can prove confusing with all the choices on offer, so to help we've prepared a guide to help explain the Transit range….
Transit Courier – from £13,270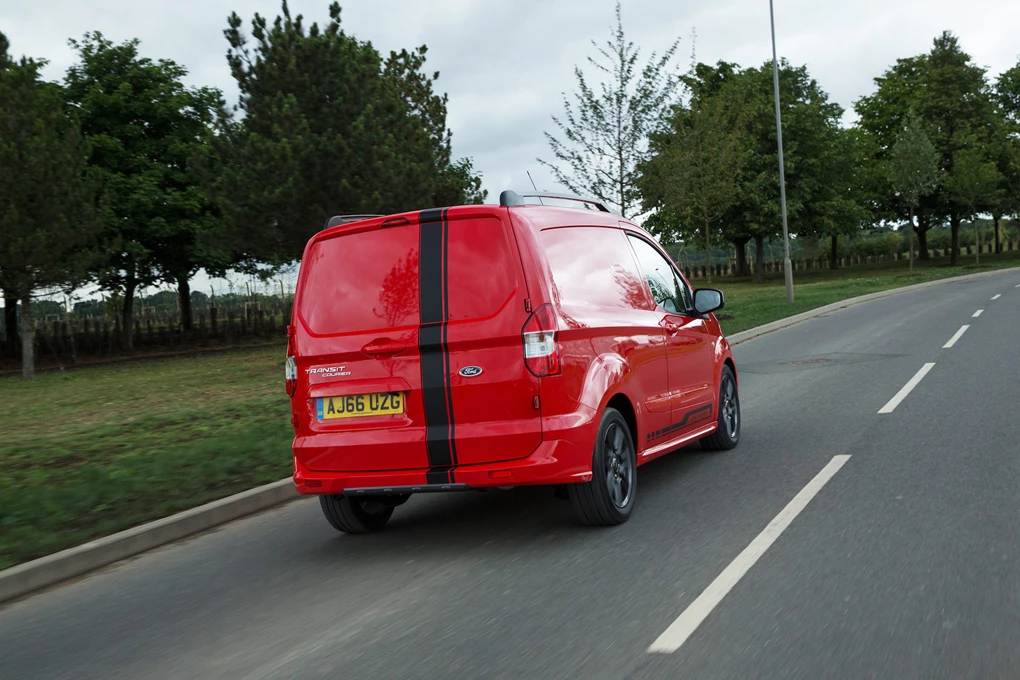 The most compact of all Ford's Transit vans, the Courier is a commercial vehicle that's ideal where space is at a premium, whether that by limited packing or narrow streets. That's because it has a smaller footprint than many cars, though still packs an impressive punch when it comes to practicality – offering a 595kg gross payload and 2.3㎥ of loadspace. 
Efficient diesel engines also make it impressively affordable to run, while prices starting from £13,270 (excluding VAT) make it brilliant value for money. 
Transit Connect – from £16,575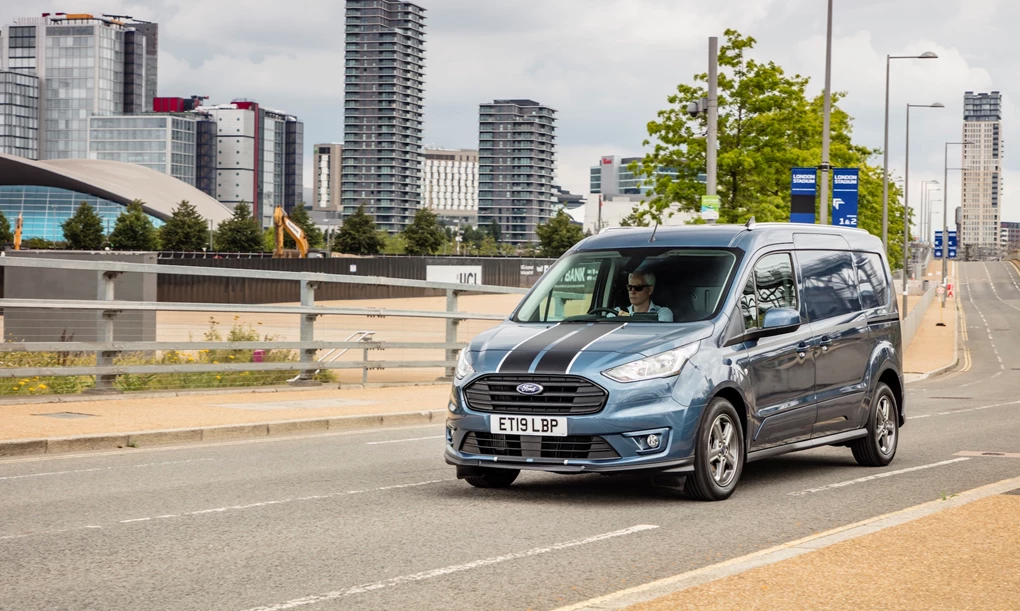 If you find the Courier just that bit too small, it's worth upgrading to the Connect model. It increases the room on offer to 3.6㎥, while offering a maximum gross payload of 982kg, while you can even break through the bulkhead and into the passenger area, allowing you to carry longer items than you otherwise would in a compact van.
A broad range of derivatives are also available, from bargain Leader models to the rugged new 'Active' version and also the racier 'Sport' models that bring extra flair to the Transit Connect. 
Transit Custom – from £23,090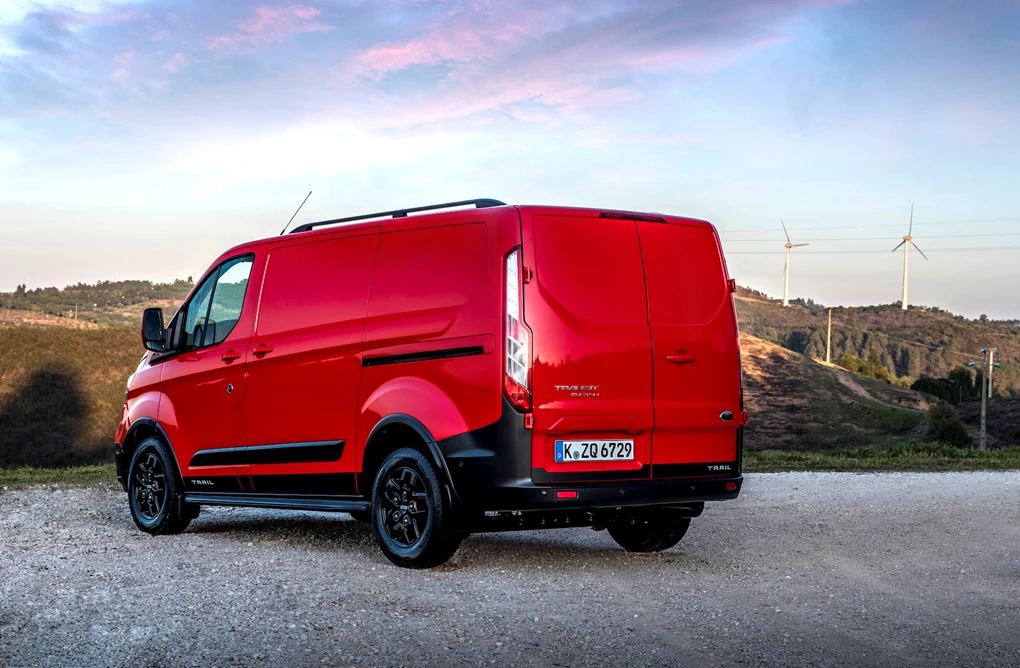 The Transit Custom isn't just the most popular of all of Ford's vans, but it's also the best-selling commercial vehicle across the UK. With its enjoyable driving experience and modern styling, it's quite easy to see why as well. Practicality also increases significantly, thanks to an 8.3㎥ load space and gross payload of up to 1,355kg.
Elsewhere the Transit Custom introduces electrified powertrains to the firm's van range, with the model being available as a mild-hybrid diesel and also a new plug-in hybrid offering a 35-mile electric range. 
Transit – from £26,726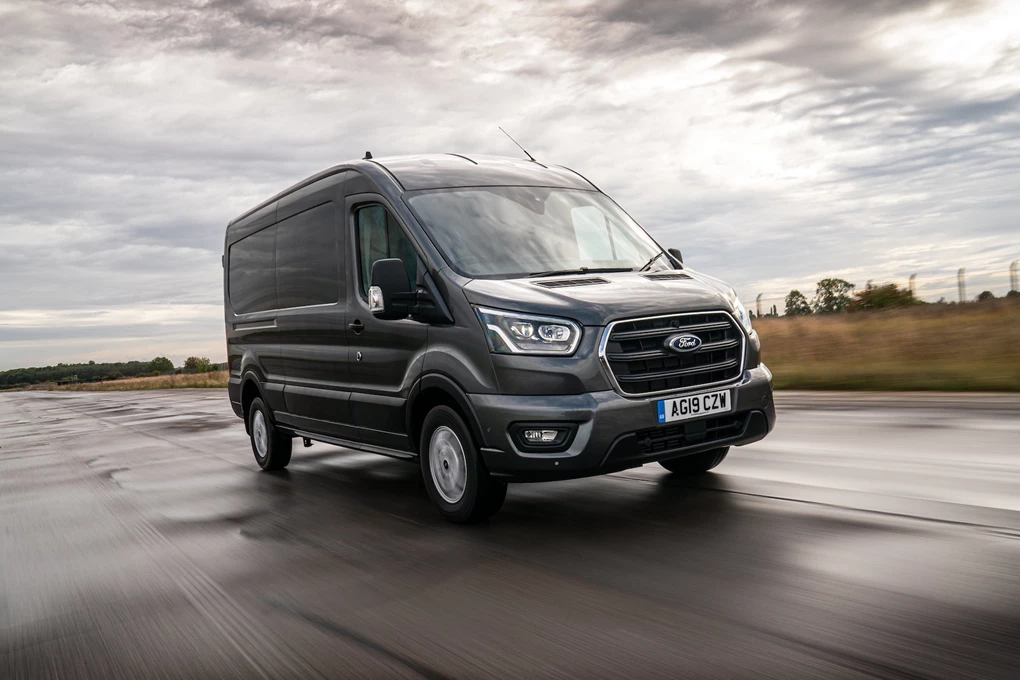 The biggest of the lot, the main 'Transit' remains the most useful of the range. It offers a huge     15.1㎥ of cargo space, along with a vast payload of 2,250kg. When it comes to versatility, it truly is hard to beat. 
Ford has also introduced a number of new derivatives to the range recently – including a 'Trail' model that brings additional off-roading ability to this model. Mild-hybrid diesel engines have also recently been introduced.
Enquire on a new Ford Transit