Looking for a new car to take faraway on a summer or a bank holiday trip? If so, you'll likely want something that's efficient and has plenty of space for luggage and a few or more passengers. Good towing ability may also be a requirement, especially if you have a caravan or trailer tent to use.
In this guide we detail five of the best new cars on sale now that tick all of these boxes and should prove adept for travel to and from a holiday trip.
Skoda Octavia Estate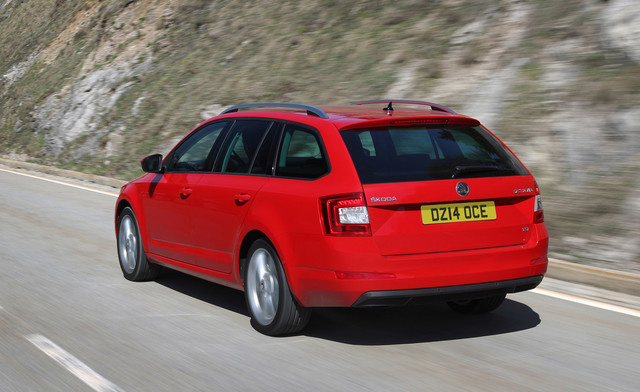 The latest Skoda Octavia is a likeable and relatively affordable entry in the estate market sector, starting from just under £17,500.
The interior is cavernous for both passengers and luggage, with a boot measuring at 610 litres. That's comfortably more than you get in a Ford Mondeo Estate. Fold the rear seats down and you can increase the total load capacity to a whopping 1,740 litres.
Skoda's approach in setting up the ride and handling of the Octavia Estate is to prioritise comfort. That's certainly a welcome characteristic when you want to make a long distance drive. Also welcome is the frugal engine selection, with each unit offering decent pulling power for towing. The engine line-up includes a 104bhp 1.6-litre diesel that emits just 99g/km, meaning free Vehicle Excise Duty as well as only occasional visits to the pumps.
Nissan Qashqai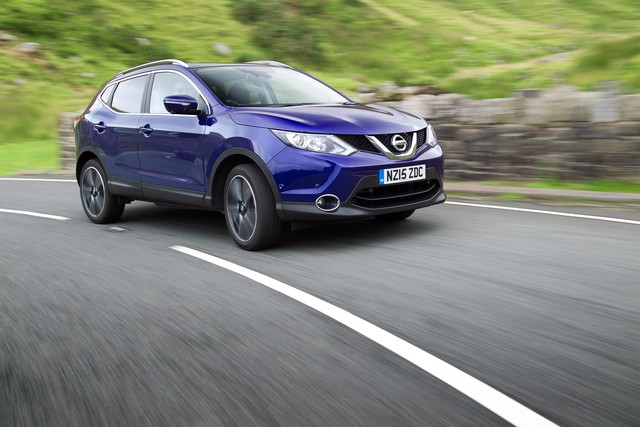 A very popular entry in the crossover segment nowadays, the Nissan Qashqai is an all-round very dependable choice of family car and has all the necessary attributes to handle holiday trips.
Considering its tall ride height, the Nissan corners impressively well and it's always comfortable to drive. The five-seater cabin is roomy all-round and looks smart and you get a lot of safety kit, especially if you choose the Acenta Premium or Tekna trim.
Starting from under £18,500, not that many cars can compete with the Qashqai's impressive safety credentials. The kit on offer including blind-spot warning, lane departure warning and the 360-degree Around View Monitor camera system.
Citroen Grand C4 Picasso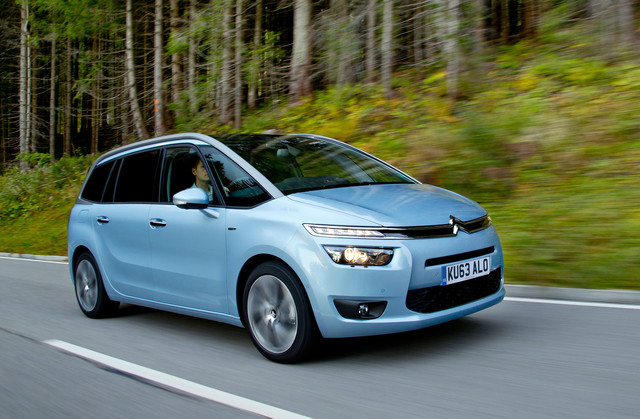 The Citroen Grand C4 Picasso, priced from around £19,500, is not just one of the most stylish MPVs in the current car market. It's also one of the most versatile and one of the cheapest to run.
Inside the seven-seater cabin is a simplistic, smart and comfortable design filled with lots of useful cubby holes. You get some neat luxuries for the standard specification, which features air conditioning, a USB socket and Bluetooth connectivity. The engines are not particularly spectacular performance wise but offer cheap running costs for a car this size, especially the 1.6-litre e-HDi diesel.
If you're looking at using a new MPV for your next holiday trip, then the Grand C4 Picasso should prove a wise choice.
BMW 3 Series Touring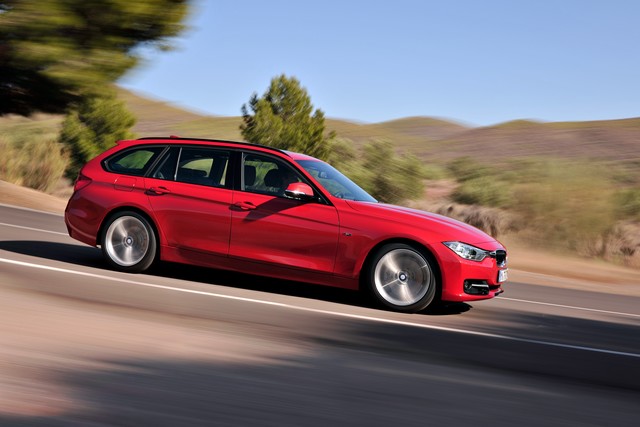 Starting from around £25,500, the BMW 3 Series Touring is a great choice for car buyers after a new practical motor with premium feel for their holiday trip.
The chassis is very nicely balanced and this manages to be one of the most engaging cars to drive in its class. Inside, meanwhile, the interior has an all-round classy finish and a decent amount of room for both passengers and any necessary kit for a holiday.
There's also a diverse range of engines and power outputs across the 3 Series Touring range. We recommend one of the 320d specifications, which use a 2.0-litre diesel, since they deliver an effective combo of performance and low running costs.
Range Rover Sport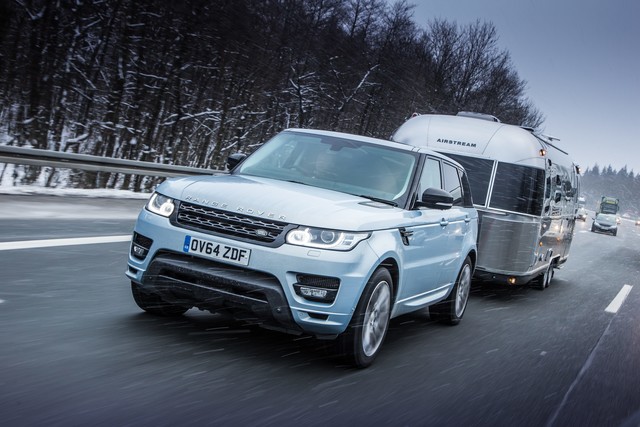 Do you really want to get to your holiday destination in style? Have you got the budget to spend a lot more on a new car than the ones we've mentioned already? If the answer to both is yes, then consider the Range Rover Sport, which is quite simply a serious all-rounder.
Not only is it very luxurious and comfortable within, you get lots of kit as standard and you can even choose to have seven (rather than five) seats if necessary. While the car is very large and heavy, Land Rover has done a great job with the suspension to keep body roll to minimal level.
It's incredibly agile for a premium SUV and it will comfortable soak up bumps and, like any true Land Rover, off-road terrain as well. The trips to and from a holiday location should feel like a doddle in the Range Rover Sport.
If you're in the market for a car like this, then you're probably not too concerned about running costs. But in case you are, we'd recommend overlooking the Range Rover Sport's exciting but thirsty supercharged V8 in favour of its still rather punchy V6 diesel.