The GTI moniker has been a regular part of the Volkswagen line-up since the Golf GTI was first produced in 1976.
Now, the GTI line-up consists of three models – all of which are compact cars that look to offer everyday fun behind the wheel.
We take a look at the Up!, Polo and Golf GTI models – all of which are great in different ways.
Up! GTI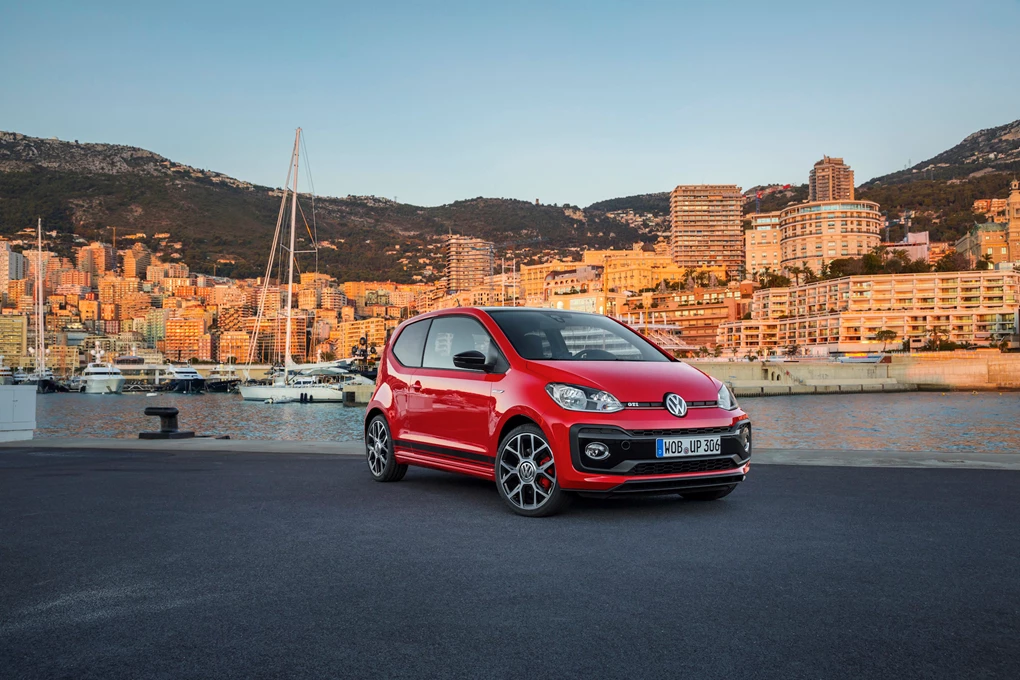 See Available Up! Deals
Based on the popular city car, the Up! is the most recent addition to the GTI line-up and is the most compact sporty offering Volkswagen provides. Fitted with a three-cylinder 1.0-litre engine, this GTI has 113bhp at its disposal and is able to get from 0-60mph in 8.6 seconds – reaching a top speed of 122mph.
The funky-looking Up! only needed a few tweaks to make it look even sportier, with Volkswagen adding racing stripes on the side sills, red GTI detailing and large 17-inch alloy wheels – as well as the red and black tartan GTI upholstery and red trim.
Features include a smartphone mount – so your device can act as the vehicle's infotainment system – and a DAB radio with Bluetooth. Air conditioning, heated front seats and a leather trimmed steering wheel are also fitted.
Prices for the most compact GTI start from £14,055 – with three- and five-door body types on offer.
Polo GTI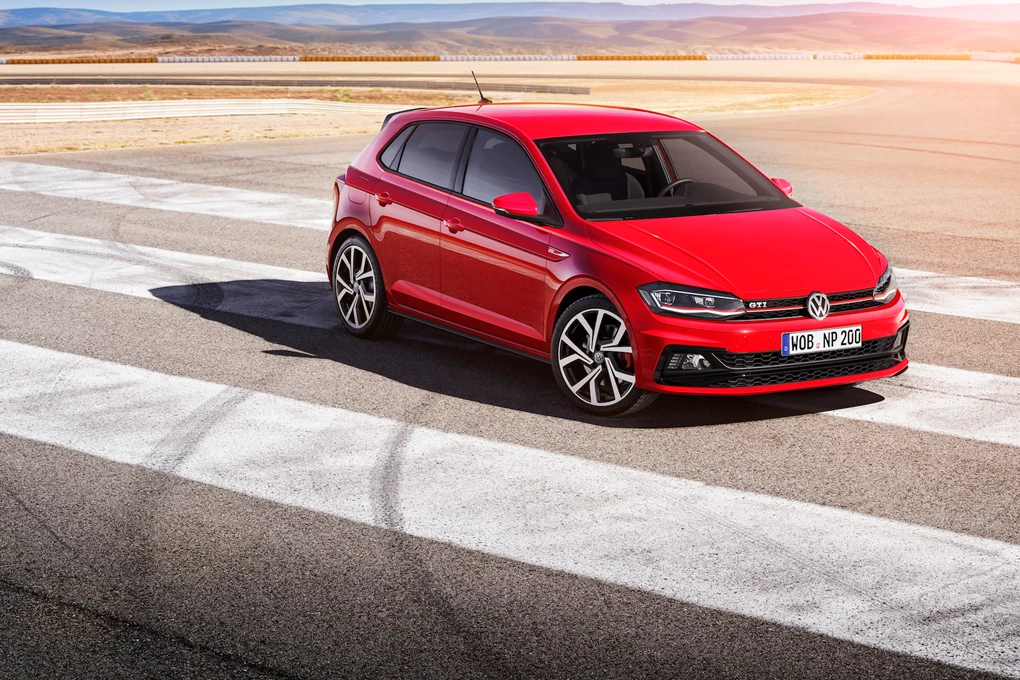 See Available Polo deals
As the middle of the range option, the Polo strikes the perfect balance between the Up! and the Golf by packing plenty of performance but still being a great supermini that can be a dependable companion around town. Available with two power outputs, the top-spec Polo GTI develops 197bhp from its 2.0-litre four-cylinder engine – meaning it can go from 0-60mph in 6.5 seconds and onto a top speed of 147mph.
With the most recent Polo released at the start of 2018, this GTI is the most up-to-date of the three, as it is fitted with a large infotainment display and a virtual instrument screen in the binnacle. Customers also able to spec multiple safety systems. Adaptive cruise control and blind spot monitoring are both available as optional extras, while the driver alert system, front assist and pedestrian detection are all included as standard.
Features fitted include the iconic tartan upholstery, red GTI trim both outside and in, large alloy wheels, a leather steering wheel and sports seats.
Prices for the Polo GTI start from £21,140.
Golf GTI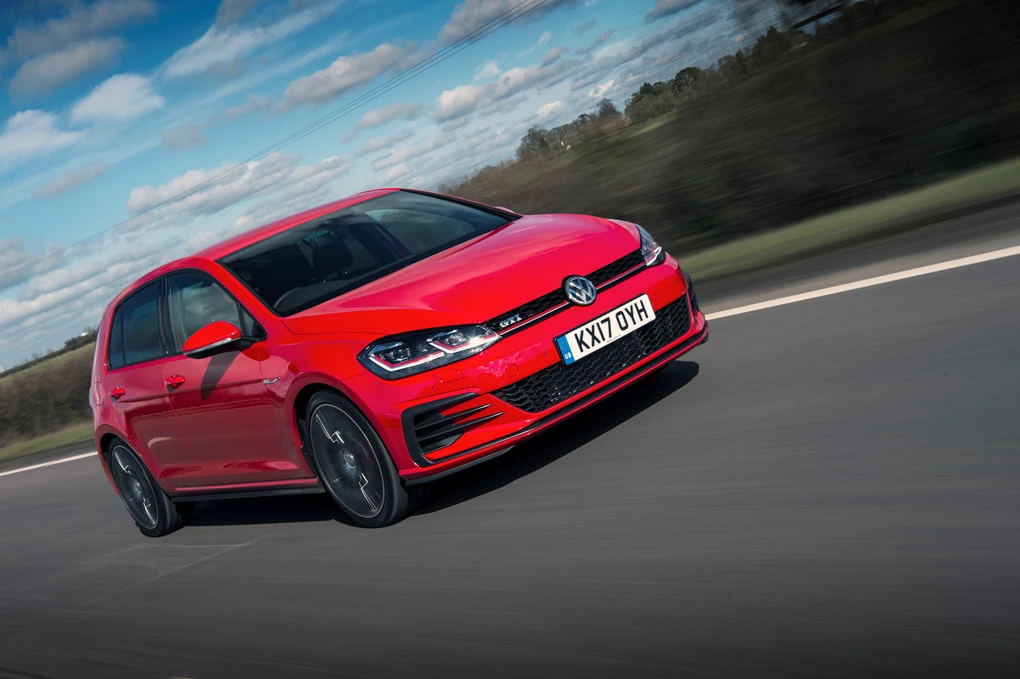 See Available Golf deals
The Golf GTI is the daddy of the hot hatchback market and has held this crown for 40 years now. Here in its seventh generation, the Golf GTI now packs a 227bhp punch from its four-cylinder 2.0-litre engine and can be paired with either a six-speed manual or seven-speed DSG – allowing drivers to get from 0-60mph in just 6.3 seconds and a top speed of 155mph.
Fitted with high-end technology, the Golf GTI can come with front assist with adaptive cruise control, traffic jam assist and blind spot sensors, as well as an optional front differential lock for improved cornering. Although the Golf is due an update in 2019, this GTI still comes with a large central display and virtual cockpit screen in the instrument binnacle. The Jacara upholstery is fitted, as well as a golf-ball style gear knob, subtle red trim and a leather steering wheel.
Large alloy wheels are fitted as well, with Volkswagen offering sports suspension and a well-balanced chassis offering one of the best hot hatch experiences around.
Prices for the top-end GTI start from £28,465, with Performance options also available.