Choice is one of the best things to have when considering a new car. Options, colours and trim levels all open up a world of car buying opportunities while really allowing you to make your car 'yours'.
And when it comes to the Honda CR-V, there's quite the choice to be made. Do you opt for a turbocharged petrol engine or a cutting-edge hybrid version? We're going to explain which one you should choose. 
How far do you drive?
As with most engine choices, it's best to take a look at how far you're driving on a regular basis to help determine which powertrain is the best suited to you.
If, for instance, you're a high-mileage driver who spends plenty of time champing up and down the motorway, then the turbocharged petrol CR-V will likely prove a better fit. Plenty of lightweight and low-friction engine components have been used to help with economy, while the ability to select a CVT automatic transmission will make longer trips a little more relaxing. 
That said, if you're frequenting urban areas more often or spending plenty of time each day performing the school run, the hybrid Honda CR-V might be a little more up your street. Thanks to electrical assistance it's exceptionally fuel-efficient around town, while the electric motor allows you to drive in EV-only mode for short distances. It means that for shorter trips you'll use far less fuel than you would in a conventionally-driven car.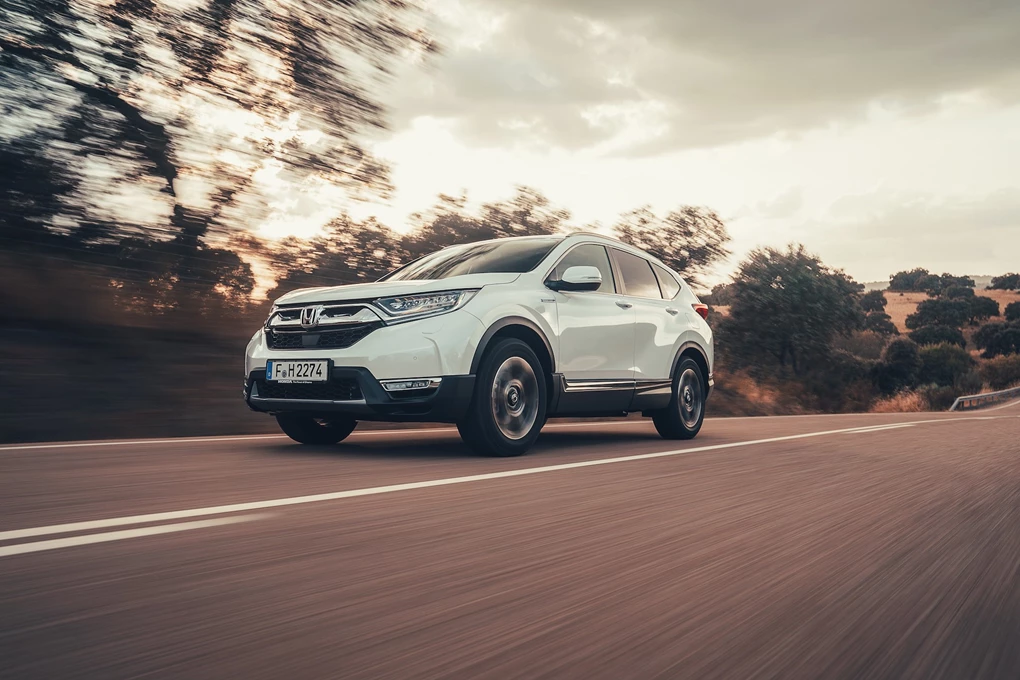 Do you need five or seven seats?
Space is one of the key considerations for many people when buying a new car. With families wanting more and more room from their cars, it's little wonder why manufacturers are offering more space in their vehicles.
However, there's a key choice to make with the CR-V; do you want five or seven seats?
If you're after seven seats, then you'll have to opt for the petrol. It's the only powertrain in the range which offers seven chairs, and can only be specified with SE and SR trims, too.
The hybrid is only available with five seats - and there's no option to have seven. It's because the batteries for the hybrid powertrain are located towards the rear of the car, meaning there's simply not enough room for an extra row.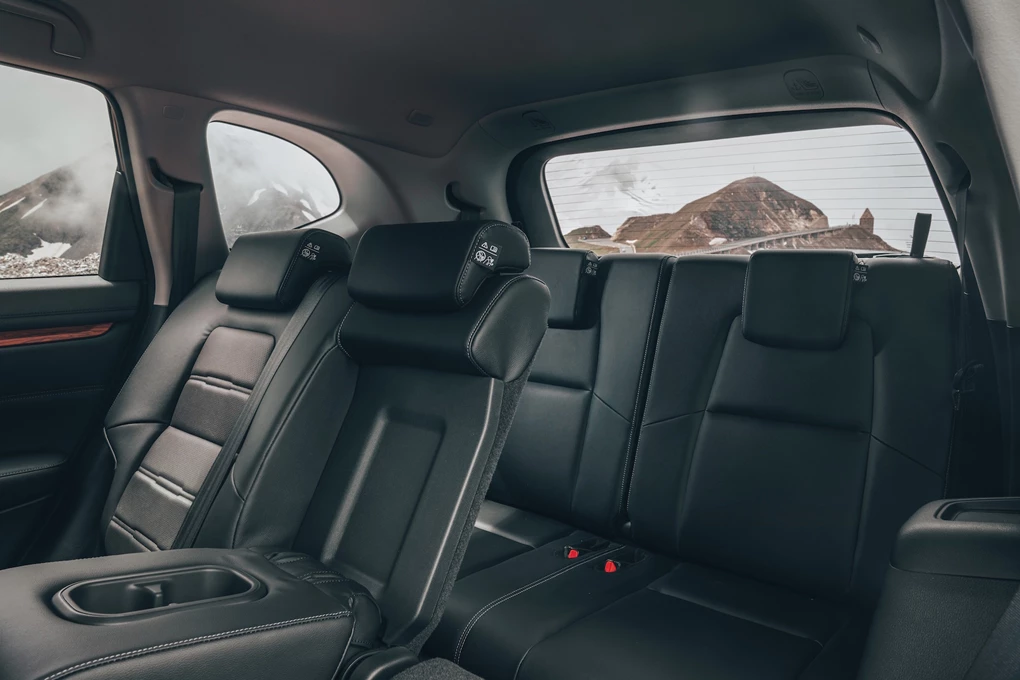 Boot space
People naturally gravitate towards SUVs because of the additional luggage space they offer, and that's certainly something you get with the CR-V. Standard petrol-powered versions boast an impressive 561 litres of seats-up space, which can of course be increased by folding the rear seats flat. They go properly flat, too, giving a nice level load space for larger items. 
The fitment of batteries to the hybrid version has affected boot space, but not as much as you might think. In fact, there's 497 litres of space to play with, which means there's more than enough room for most occasions.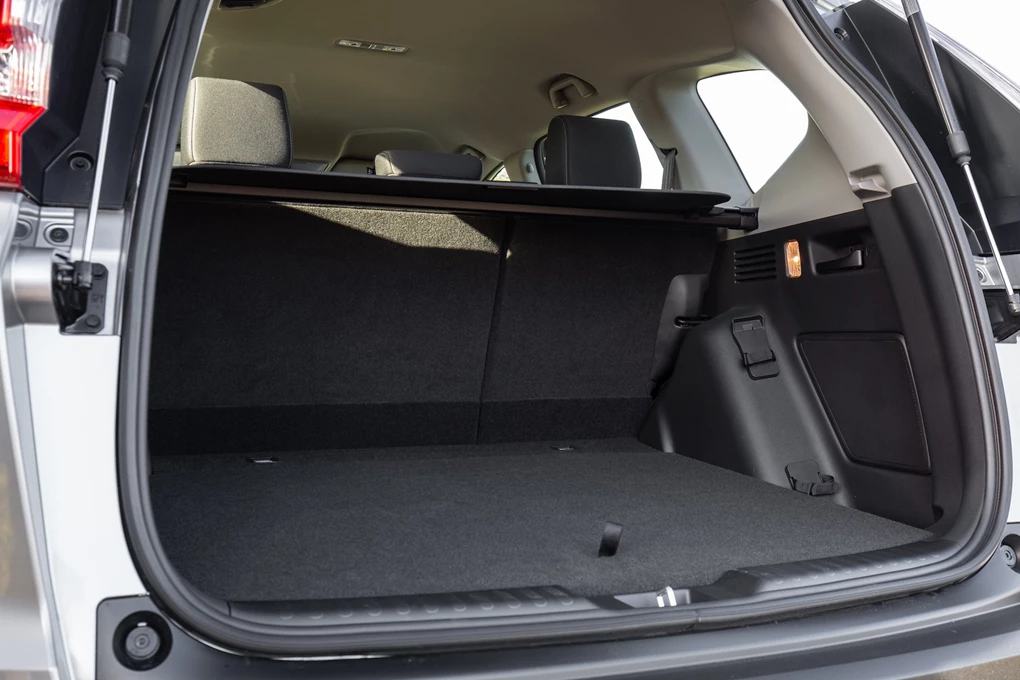 Price
Honda has a strong reputation for creating well-made and well-priced cars. The CR-V is no different, as no matter which grade you go for it's jam-packed with standard equipment and features. It's uber-safe too, and was awarded a full five stars in Euro NCAP's stringent crash tests. 
Prices between the regular CR-V and the Hybrid version are close, but given the latter's cutting-edge powertrain it'll come as little surprise that it comes in a little more expensive. Prices for the CR-V start from £27,270, while the Hybrid chimes in at £30,500.
Enquire on a new Honda CR-V