If you're thinking about swapping out of a petrol or diesel car and into an electric car, you're most certainly not alone.
More and more motorists are either considering EVs, or have already made the plunge into cleaner and more affordable motoring. And while electric cars are a more viable proposition than ever, it's safe to say that they're not for everyone just yet.
So, if you're considering an EV, here are a few things worth bearing in mind…
Range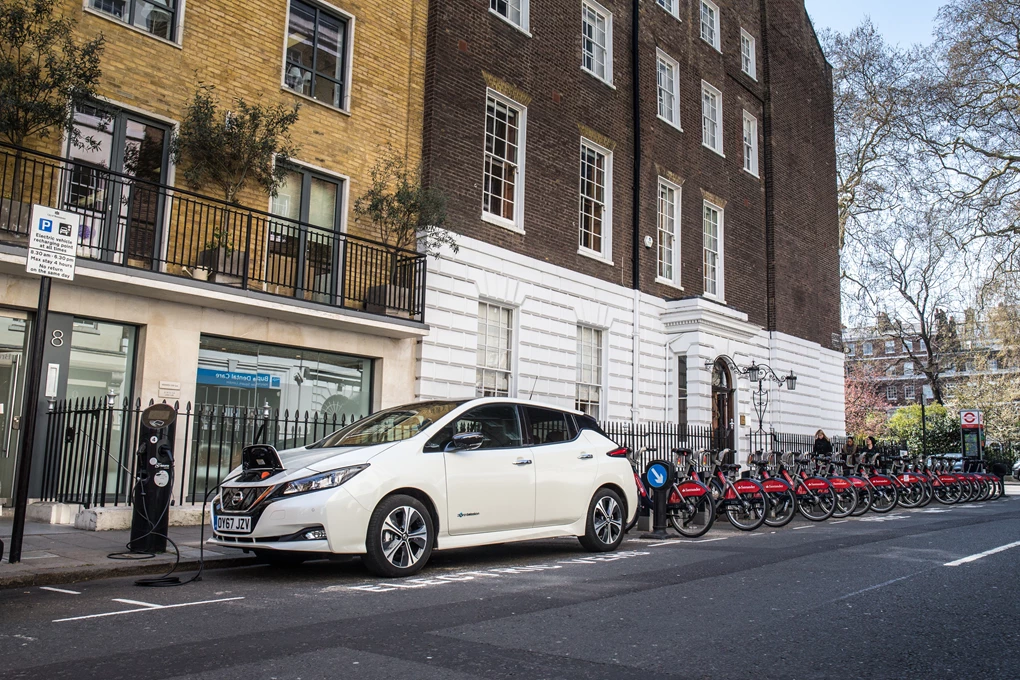 The average daily driving distance is well within the possibilities of the range of every electric car on sale, with the typical driver travelling less than 20 miles per day. With even a small EV like the Smart EQ Fortwo able to travel for 83 miles between charges, that should be plenty.
However, if you regularly undertake long journeys or have a job that involves driving around the country for work, range could still be an issue. That said, with models like the Jaguar I-Pace and Hyundai Kona Electric realistically able to travel for 250 miles on a single charge, it helps to alleviate so-called 'range anxiety'.
Charging access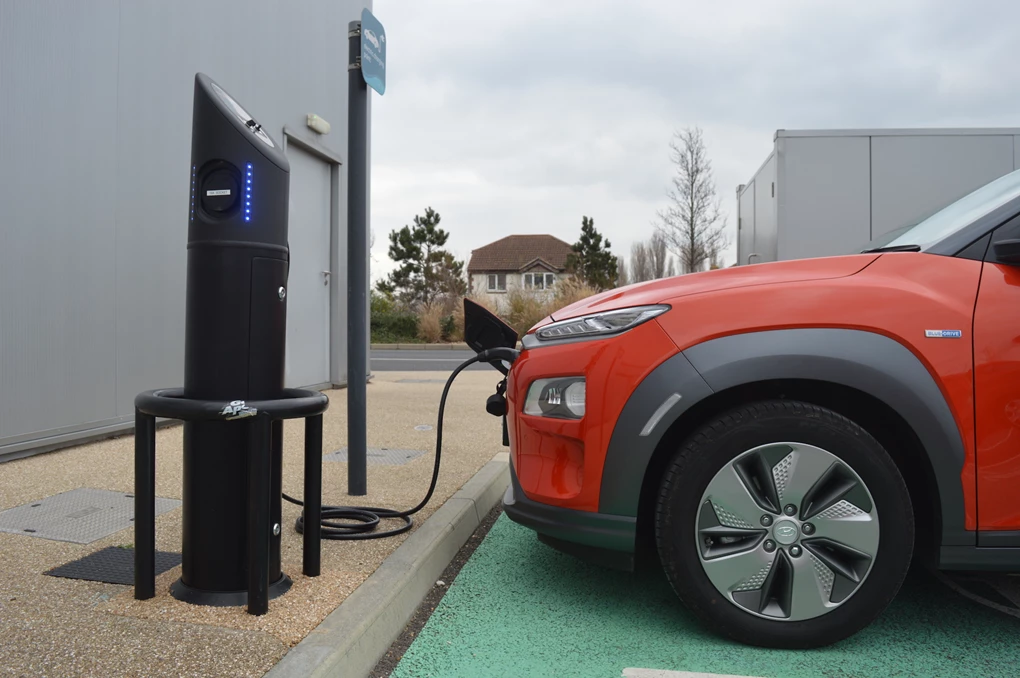 If you have a driveway, that can be a huge incentive to get an electric car because you're able to charge at home each night. While you could charge your EV with a three-point plug, most electric car owners instead choose to have a wallbox charger installed at their home, with these available with grants and discounts, depending on circumstances.
Even if you don't have somewhere you can charge at home (if you live in a house with on-street parking or in a flat, for example) it doesn't mean you can't have an electric car, though. Many companies are now installing charge points at their workplaces, while if you don't do a lot of miles each week, one rapid charge while you shop could be enough to cover the rest of the week.
Is the right car available?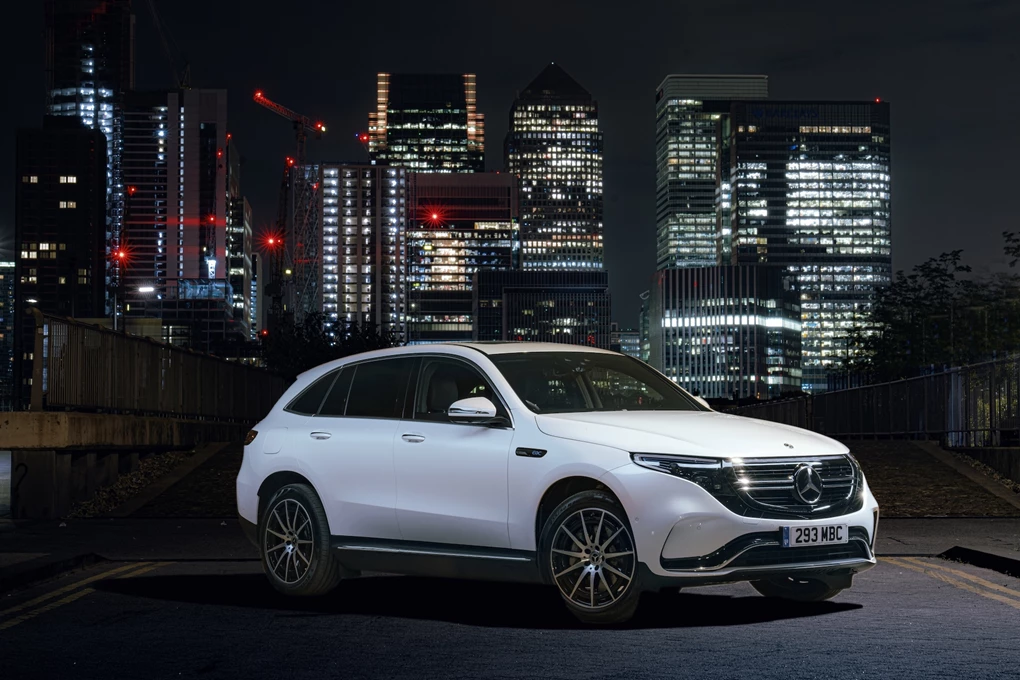 While the number of electric cars is consistently growing, there are still a number of manufacturers that don't produce any EVs just yet. If you're a die-hard Fiat or Citroen fan, for example, you don't have the option of choosing an EV from these firms yet. There is also not a lot of middle ground for 'normal' electric cars, with there being a sizeable gap between electric city cars and electric SUVs, and few models filling the void in-between. The electric Nissan Leaf could be a great choice, though.
Certain sectors also don't have any electric cars just yet – estate cars, convertibles and coupes, for example, which means that there might not be an appropriate EV at the moment, though plenty of viable alternatives are on offer.
What about plug-in hybrids?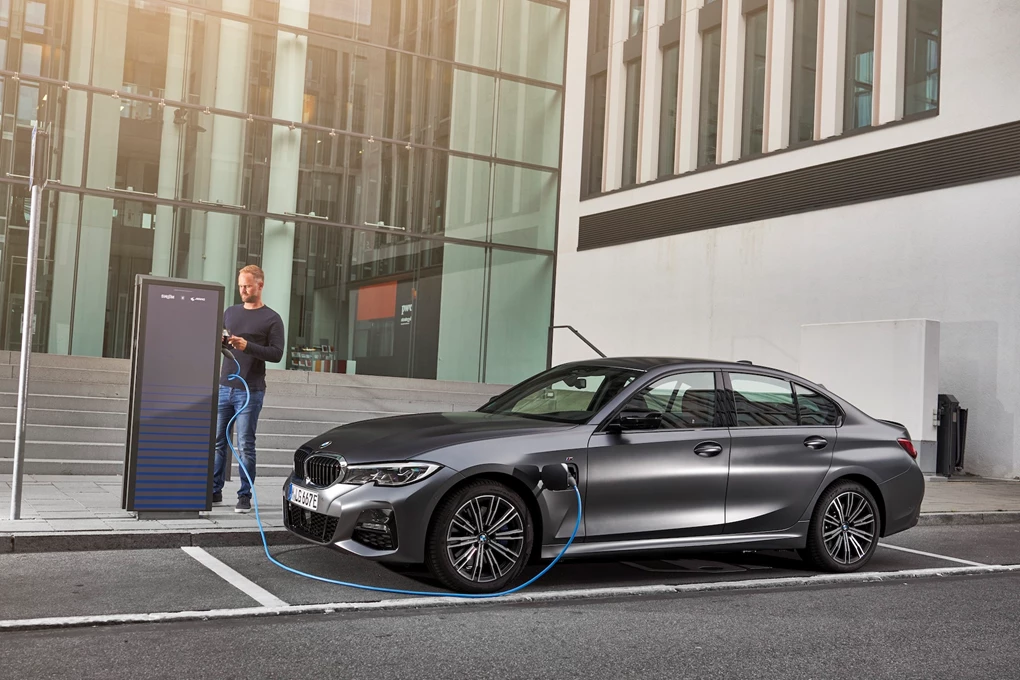 Plug-in hybrids are a great alternative if you're not quite ready to make the jump to all-electric motoring. Most plug-in hybrids on the market today can travel between 20 and 30 miles on electricity, which means that if your commute is short, it could be completed entirely on electricity.
But if you want the advantage of being able to travel further on a single charge, the advantage of a petrol and diesel engine means you don't have to worry about running out of electricity on longer runs.
What are the best EVs on sale today?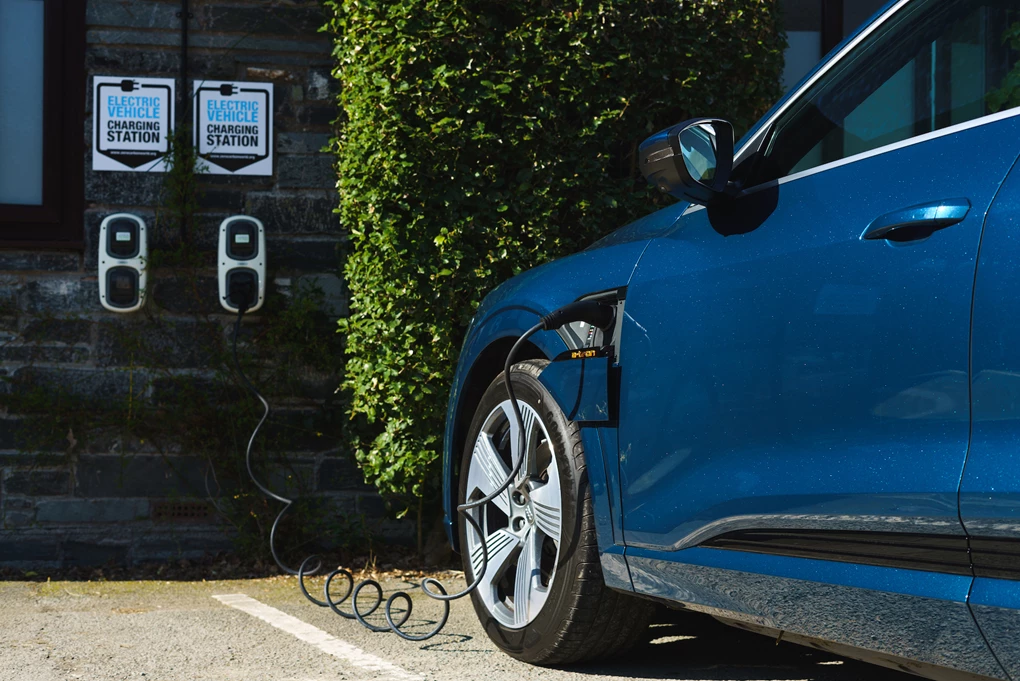 If you're ready to make the plunge into electric motoring, here are five great options…
Mini Electric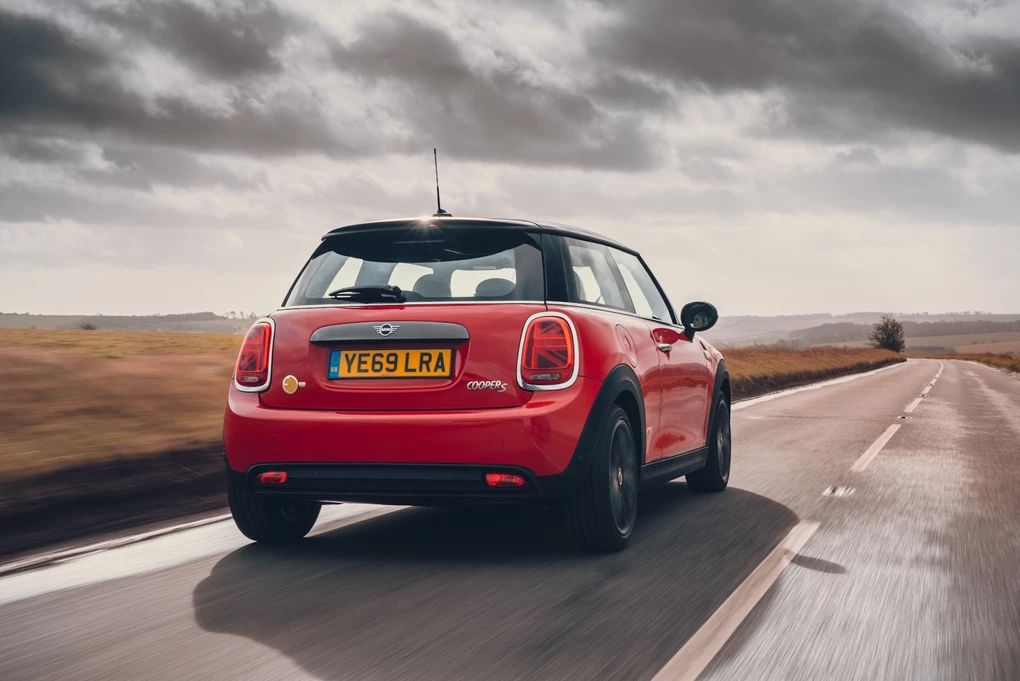 See available MINI Electric deals
If you live in a city where parking and space is at a premium, the Mini Electric is a fantastic stylish choice. It's also great to drive and has all the appeal of the regular three-door Hatch. A range of 145 miles means it won't suit all, but if you don't undertake longer journeys and have a second car, this new Mini is a great choice.
Renault Zoe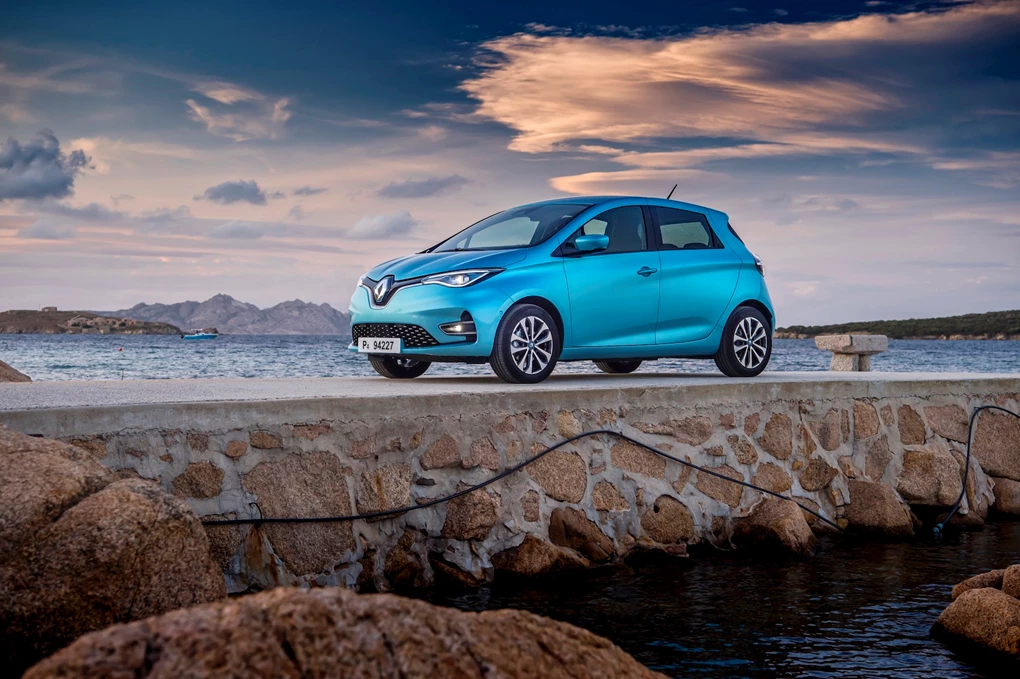 See available Zoe deals
The second-generation Zoe is even more appealing than the original, and now features a larger battery enabling a 245-mile electric range. It also boasts an interior adopted from the latest Clio, which helps to give it a more modern feel.
Tesla Model 3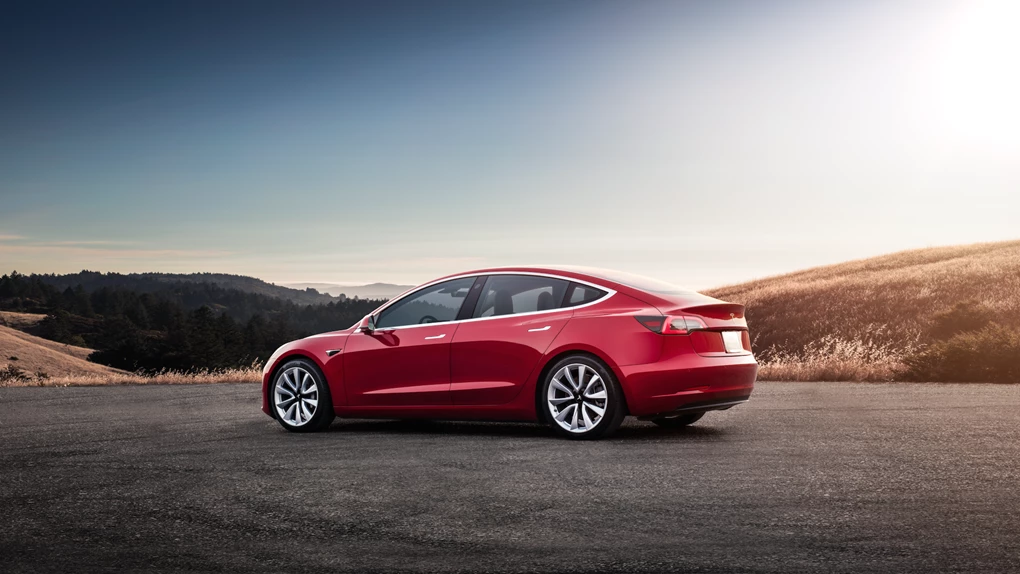 The Tesla Model 3 has quickly become one of the UK's most popular electric cars since being introduced last year. The BMW 3 Series-sized model has a fantastic modern interior and a range of up to 348 miles, though even the entry-level version can achieve 254 miles between charges. Prices are also more affordable than many think – starting from £38,500.
Hyundai Kona Electric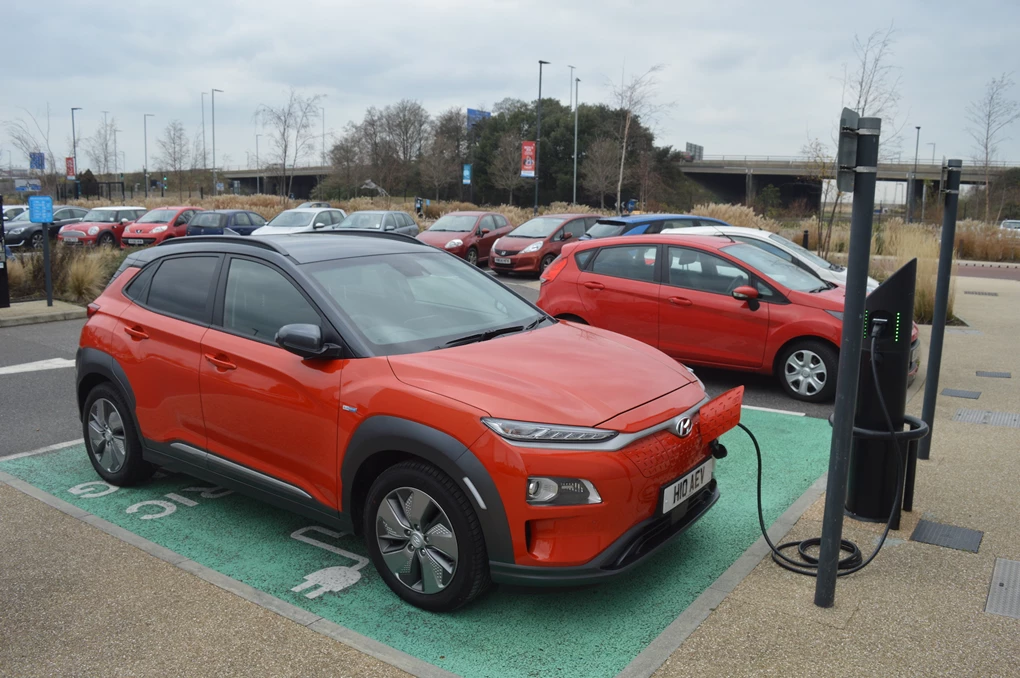 The Hyundai Kona Electric has proven to be a game-changing model to the world of EVs – showcasing that long ranges don't have to mean expensive list prices. Available with a range of up to 278 miles, it's a very well-rounded electric crossover.
BMW i3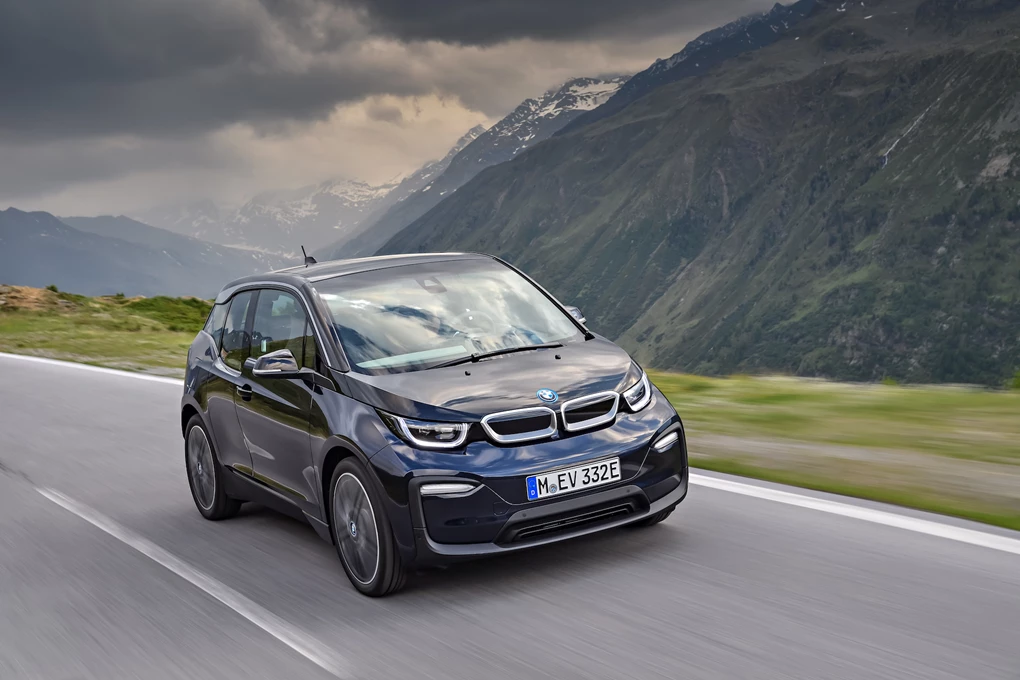 See available i3 deals
The BMW i3 might be the oldest EV on this list, but thanks to its futuristic design and innovative interior made from recycled materials, it remains a very cool and convincing electric car. Just like the Mini Electric, it's great fun to drive, though its larger battery promises an electric range of up to 188 miles.