For fleet drivers, having the added security of excellent safety systems can give them peace of mind when covering longer distances or getting to and from work.
Here are five models that come with an excellent safety specification and are great fleet cars to drive.
BMW 3 Series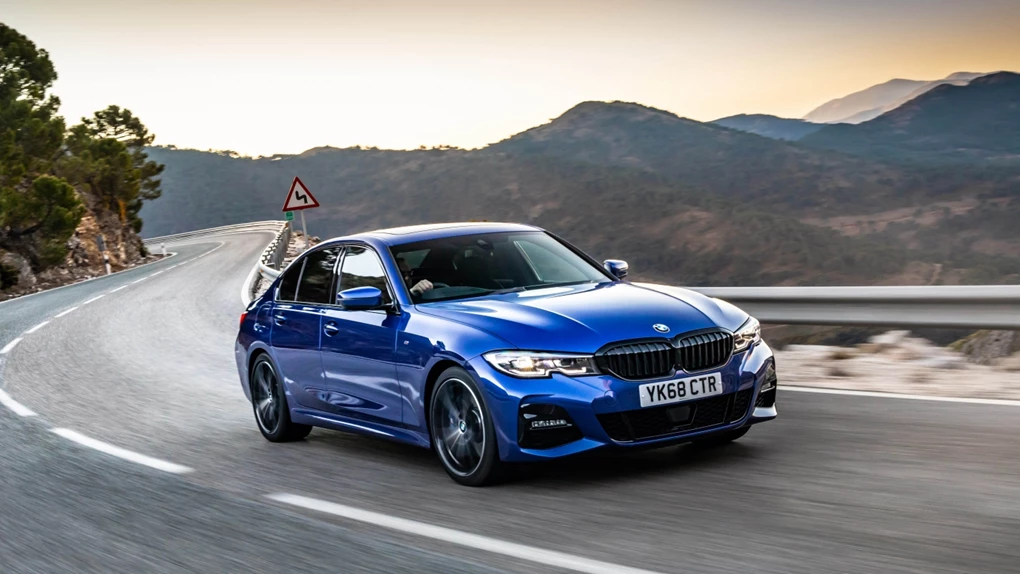 See Available 3 Series deals
The BMW 3 Series has been named the best company car across multiple publications, why is that? Because along with its high premium feel that falls within many budgets, the 7th generation has earned itself 'IIHS Top Safety Pick Plus' award in insurance institute for Highway Safety testing. Topping all six crashworthiness tests by IIHS, the 3 Series is packed with standard and option front crash-preventation systems with automatic emergency braking. As well as the standard Active guard system and the Active Driving Assistant Professional Package which helped avoid collisions in the IIHS testing at 12 mph and 25 mph. 
Audi A6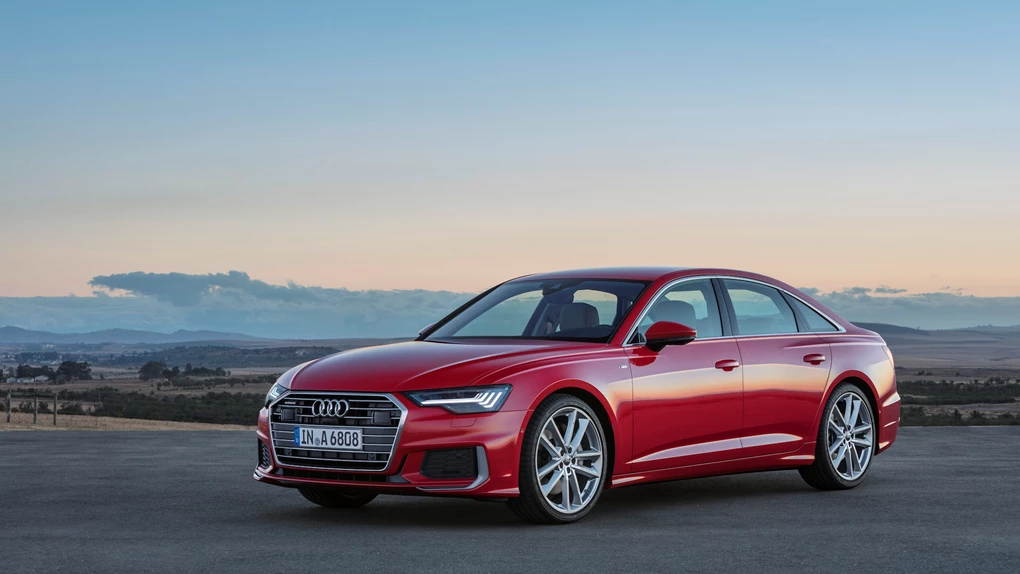 See Available A6 Deals
The latest edition of the German saloon comes with a five-star rating from safety testing agency Euro NCAP thanks to excellent scores across all of the relevant criteria. With 93 per cent adult occupant and 85 per cent child occupant scores, the A6 also offers top-level safety assists, such as the pre sense front automatic braking system and adaptive cruise assist – which pairs cruise control with lane guidance. Pedestrian safety is also of a high standard, with the A6 scoring 81 per cent.
Volkswagen Arteon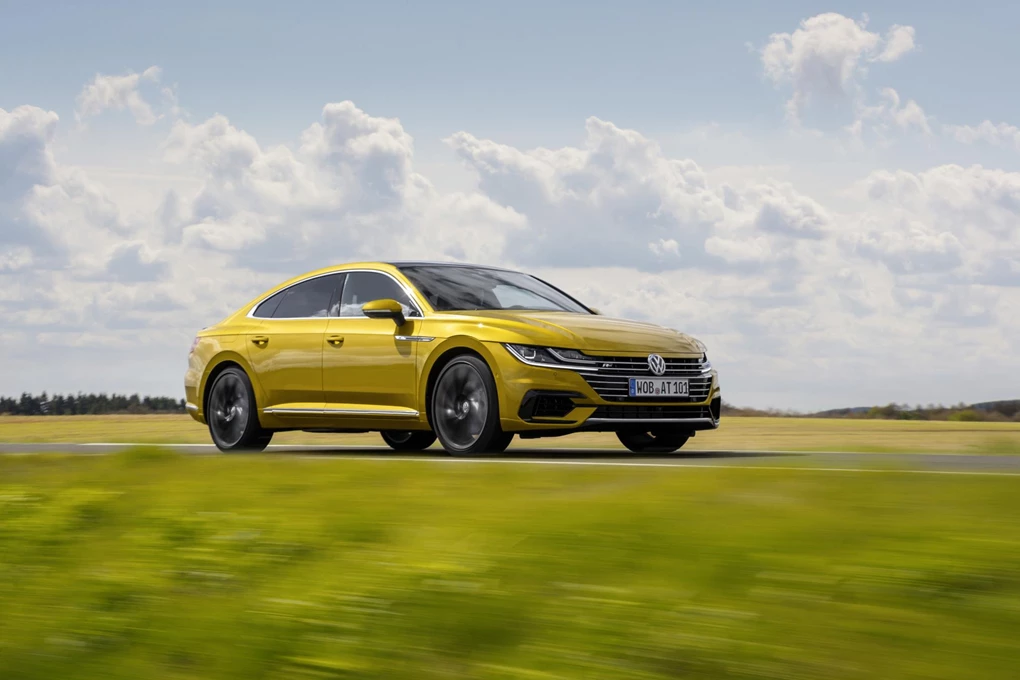 See Available Arteon deals
Volkswagen's premium saloon scored excellently when tested by Euro NCAP as it achieved five stars back in 2017. With some high scores in the adult occupant (96 per cent), child occupant (85 per cent) and pedestrian safety (85 per cent) categories, the Arteon offers both a comfortable and secure package. Coming as standard with adaptive cruise control, automatic post-collision braking, pedestrian monitoring and lane assist, the Arteon is well-equipped.
Jaguar XE
See Available XE Deals
Tested back in 2015, the XE scored impressively throughout its safety testing process – scoring five stars at Euro NCAP. Although safety has moved on since the XE was put through its paces four years ago, the saloon still posted excellent results – with 92 per cent for adult occupant, 82 per cent for child occupant and safety assist, and 81 per cent for pedestrian safety. Features such as blind spot monitoring, autonomous emergency braking, adaptive cruise control and lane assistance are all available.
Mercedes-Benz E-Class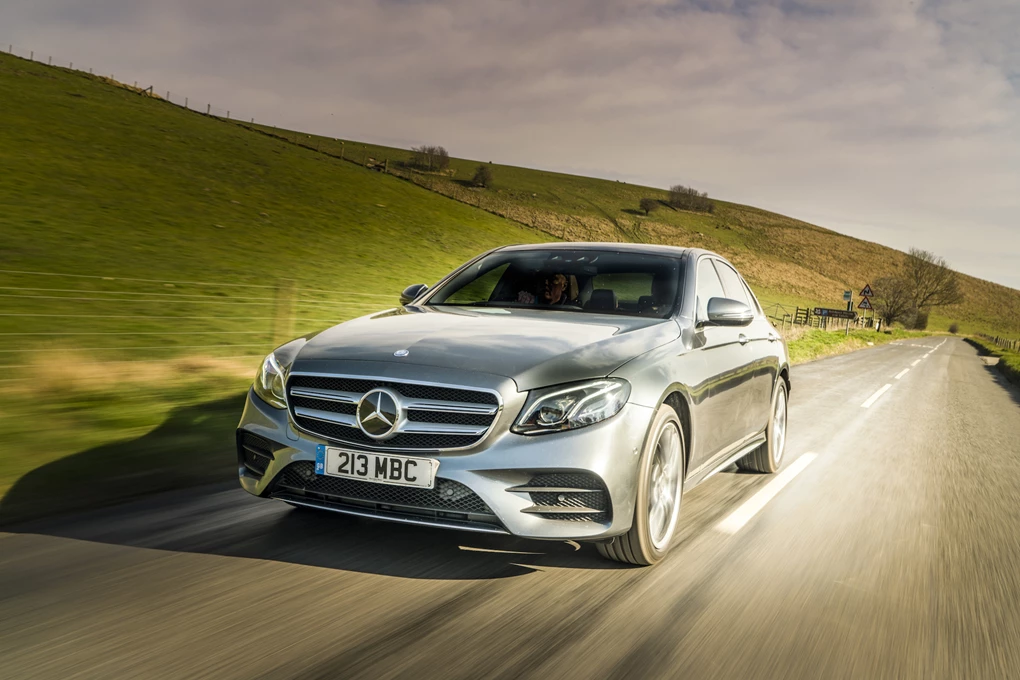 See Available E-Class deals
The popular executive saloon did receive a five-star from Euro NCAP when it was tested. But that was back in 2010, and motoring has moved on a lot since that point. Well, thankfully, so has Mercedes-Benz, and the E-Class can be fitted with a series of safety features, such as active braking assist, attention assist, cruise control with variable speed limiter, blind spot assist and traffic sign assist.
Vauxhall Insignia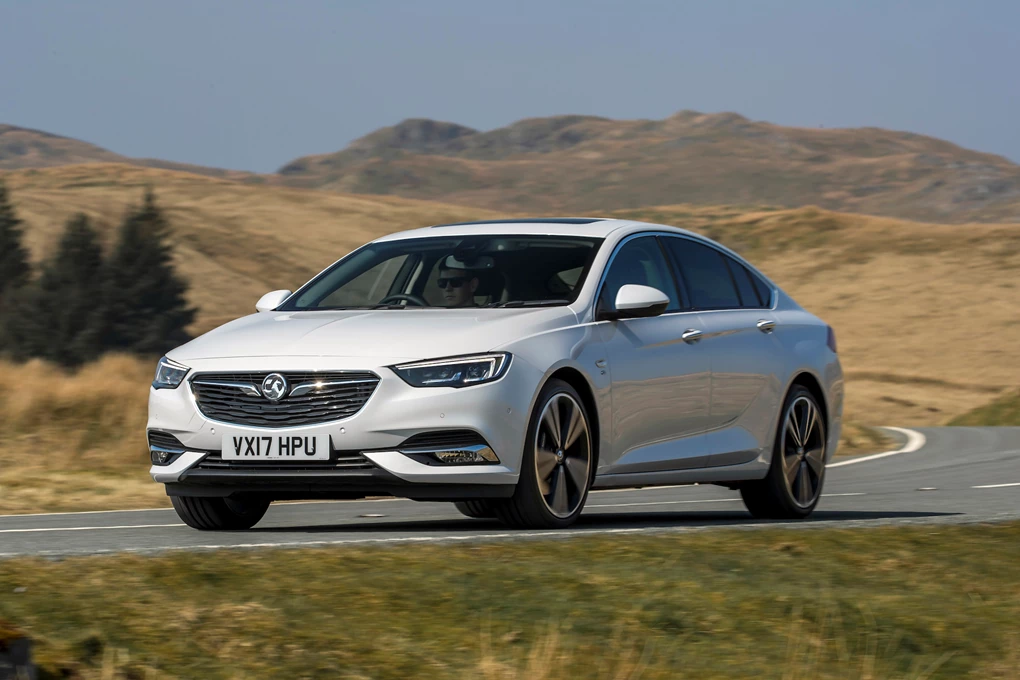 See Available Insignia deals
The budget Vauxhall Insignia scored well following the stringent Euro NCAP tests. The saloon scored five stars back in 2017, with a 93 per cent adult occupant score, 85 per cent for child occupant and 78 per cent for pedestrian safety. Features such as forward collision alert, automatic emergency braking, lane departure warning and cruise control are all available on the Insignia at various trim levels.