This year is an important one for Ford as the firm ramps up its electrified vehicle offensive. 
There are new mild-hybrids being rolled out across the range, along with the electric Mustang Mach-E joining the range later in 2020, along with a new plug-in hybrid version of the Ford Kuga. 
It's a new Kuga, too, going on sale earlier in 2020 with a much more modern look and a big jump in terms of tech and quality. This new PHEV is being sold alongside petrol and diesel versions, but is it worth choosing the plug-in hybrid over traditional engines? Here we take a look…
Think about the electric range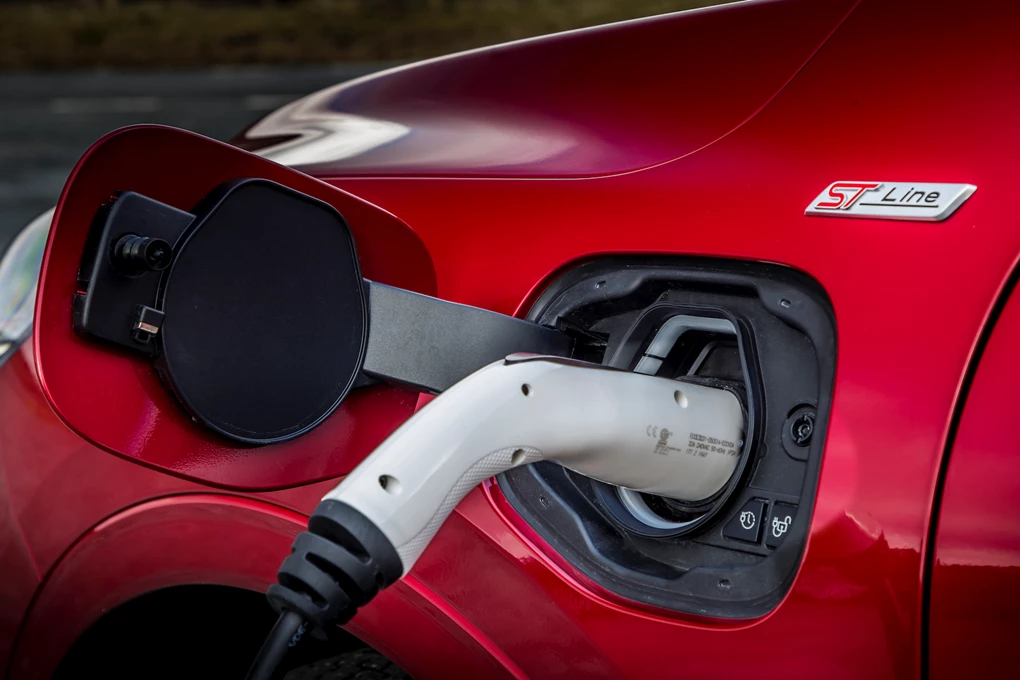 With plug-in hybrids, you arguably get the best of both worlds – an electric range for shorter trips, along with the petrol engine if you intend to do longer trips. 
With the Kuga PHEV, you get a 2.5-litre petrol engine mated to an electric motor and 14.4kWh battery. That means you can travel for up to 35 miles just on electricity – so if you have a 15-mile commute each way, you should be able to do it without having to need the engine. 
While not designed for longer trips, if you do predominantly shorter trips, you should be able to do the majority purely on electricity. 
Can you charge at home?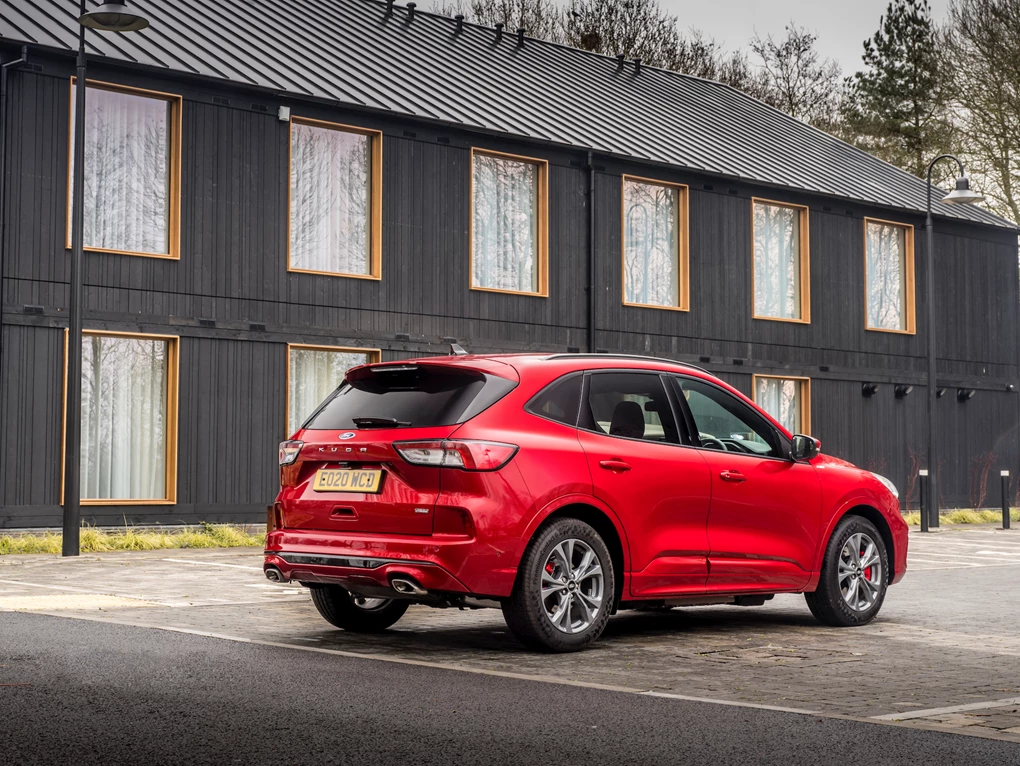 Charging infrastructure is still a barrier for many when it comes to choosing an electric and plug-in hybrid. With PHEVs having smaller electric ranges, to get the most from them, you need to charge them more often. 
If you're able to charge at home, this won't be an issue at all – especially if you get a wallbox installed at home to speed up charging. Though even with a regular household plug, the Kuga can be charged up in around four hours. 
Is it going to be a company car?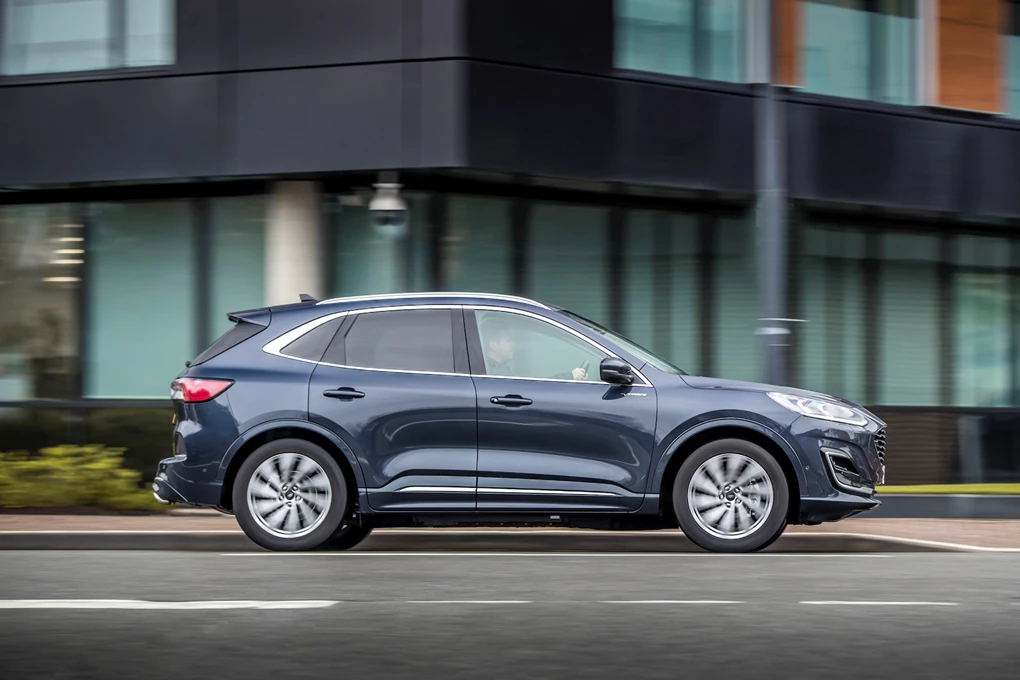 The low running costs and CO2 emissions associated with plug-in hybrid models make them an incredibly attractive company car. 
So if you're looking at a new Kuga or just a new SUV as a fleet vehicle, the Kuga Plug-in Hybrid is definitely worth choosing over the standard petrol and diesel models. 
That's because with CO2 emissions of just 32g/km, the Kuga has a benefit-in-kind rate of just 10 per cent – meaning it could cost as little as £56 per month in company car tax. Compare that to the standard petrol Kuga, and it would cost from £132 per month in company car tax. 
Is it less roomy than the standard car?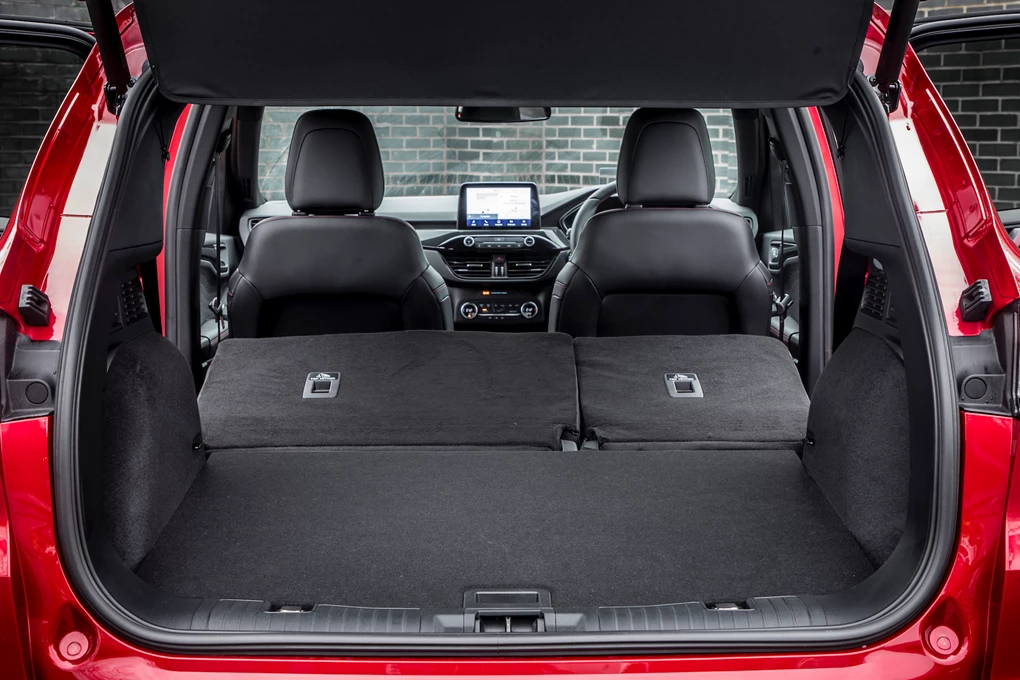 With many plug-in hybrids, the additional room taken up by the battery can really harm cabin space – especially in the boot. Some PHEVs have significantly smaller boots than regular petrol or diesel alternatives. 
But the Kuga PHEV isn't badly hit by this, and even though space is reduced from 645 litres to 581 litres, it still means this Ford is one of the roomiest plug-in hybrid crossovers available. It also should be more than enough for most families on a day-to-day basis.
Enquire on a new Ford Kuga