Plug-in hybrids are a fantastic way for drivers to take a leap into the world of electrification – combining the ability to travel on electric power with the stability of a petrol or diesel engine to enable hassle-free long-distance journeys.
A second rather large positive to them is the performance they offer through combining combustion with a massive shove of torque from an electric motor. While no longer on sale today, it has enabled hypercars from McLaren and Porsche to be powered in this way, as well as an upcoming plug-in hybrid from Ferrari – the SF90 Stradale.
But what about the plug-in hybrids you can buy today? These are the 11 most powerful, in reverse order.
11. MINI Countryman Cooper S E ALL4 Hybrid - 

221bhp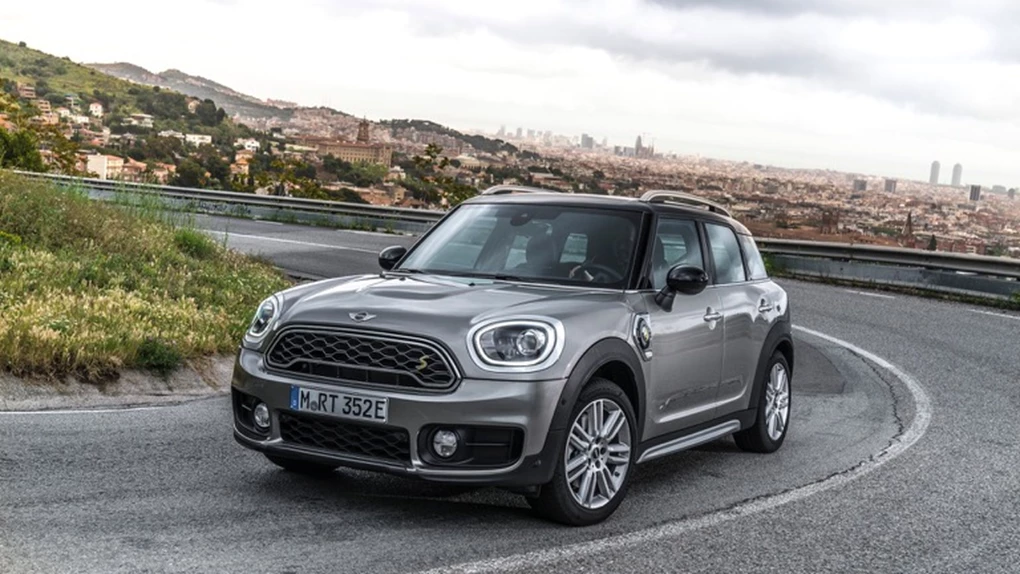 See Available Countryman deals
Mini's first plug-in hybrid remains fun to drive and powerful, the Countryman Cooper S E ALL4 hybrid Power utilising a 1.5-litre three-cylinder petrol engine with 134bhp and an electric motor with 87bhp, for a total combined output of 221bhp. 
The Countryman PHEV is the first rear-wheel-drive MINI when in 'Max eDrive' mode, which allows all-electric driving at speeds up to 78mph.
10. Vauxhall Grandland X/DS 7 Crossback E-Tense – 296bhp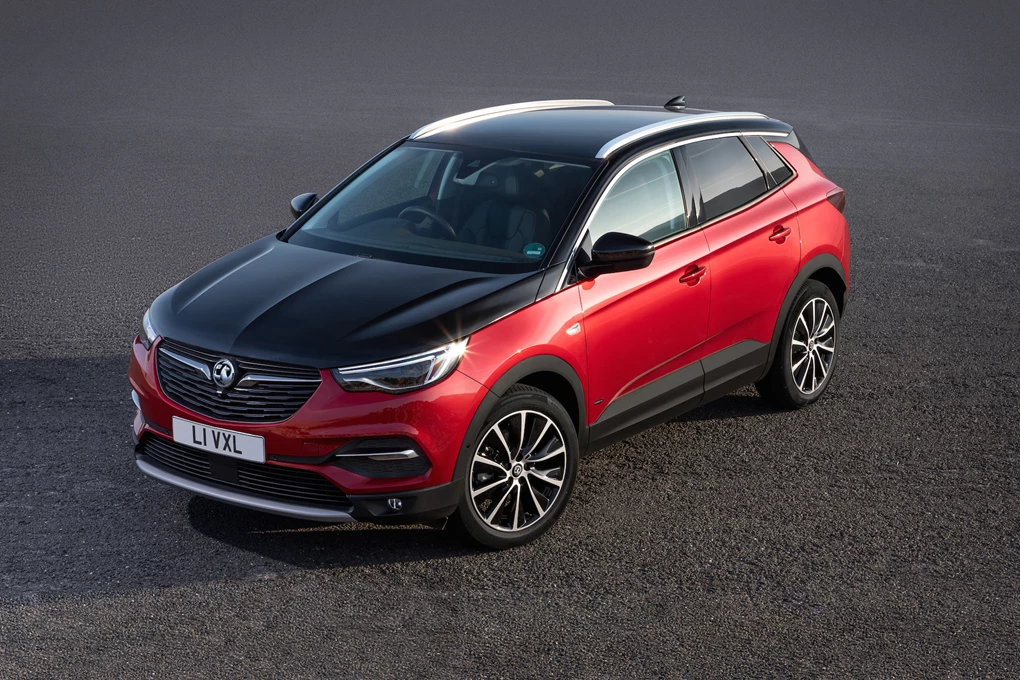 See Available Grandland X deals
Born out of the PSA Group's need to share powertrains to cut costs, the DS 7 Crossback E-Tense and Vauxhall Grandland X both utilise a turbocharged 1.6-litre petrol engine paired to two electric motors to produce a combined 296bhp.
This enables a 0-60mph time of around 6.5 seconds on each model, with each available to reserve now, and first deliveries expected at the start of 2020.
9. Mercedes-Benz C 300 de/Mercedes-Benz E 300 de – 302bhp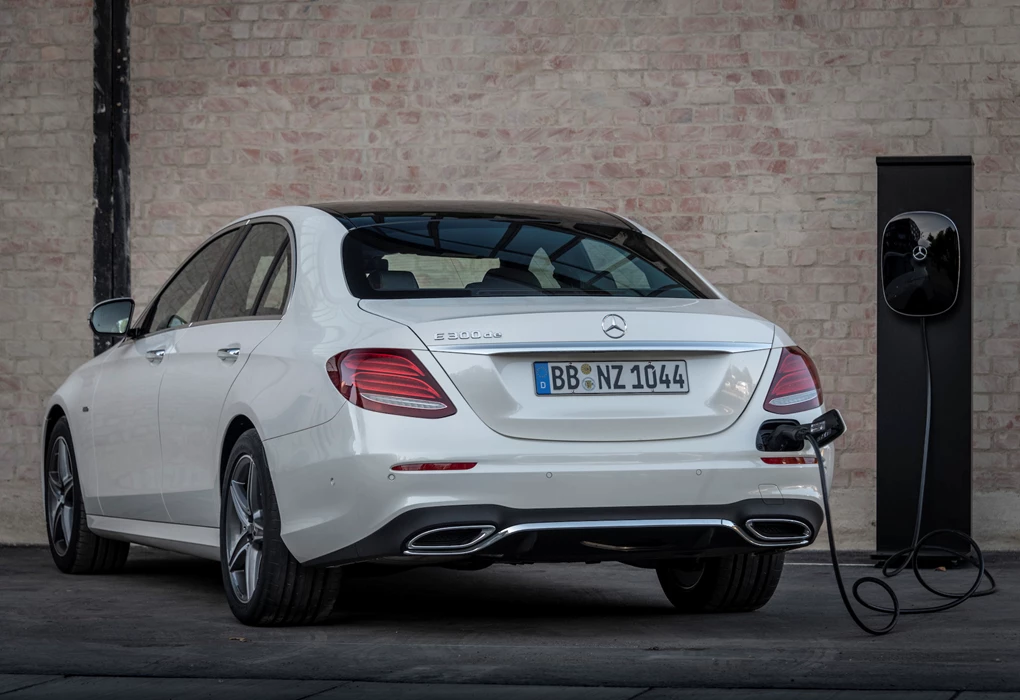 See Available C Class deals
Mercedes-Benz is one of very few manufacturers offering diesel plug-in hybrid powertrains, available in its C-Class and E-Class.
Each utilises a four-cylinder 2.0-litre diesel engine paired to an electric motor to produce 302bhp. In its lightest form (the C-Class), it enables a 0-60mph time of 5.4 seconds and an electronically-limited top speed of 155mph.
8. Mercedes-Benz E 300 e – 316bhp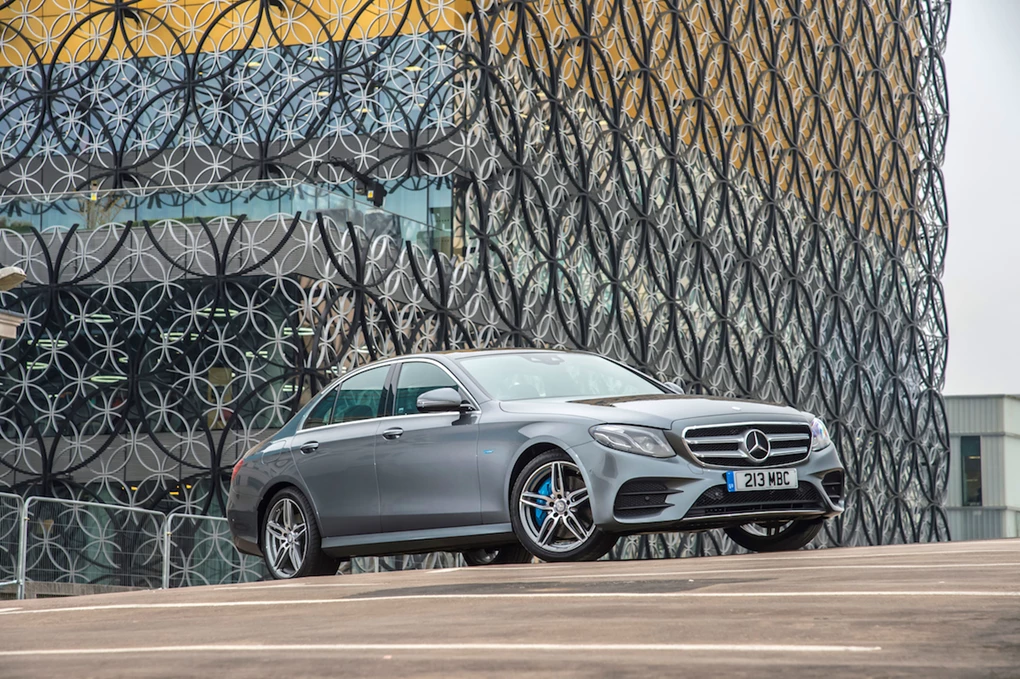 See Available E Class deals
The Mercedes-Benz E-Class is the only car on sale today available with diesel and petrol plug-in hybrid powertrains, and the E 300 e is the slightly more powerful of the two – thanks to its 2.0-litre petrol engine and electric motor producing 316bhp.
The E 300e manages the 0-60mph run in 5.5 seconds, too.
7. BMW i8 – 369bhp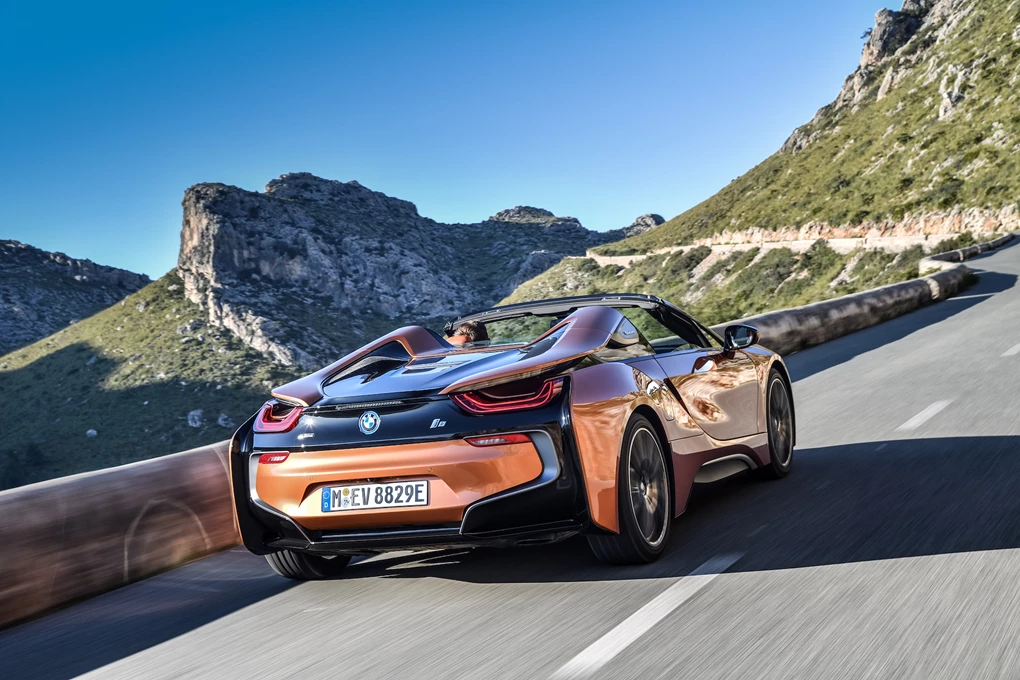 See Available i8 deals
The BMW i8 is one of the most futuristic looking cars on sale – even four years after it first arrived in showrooms. While the performance isn't quite on par with the looks, the i8 is still able to muster a combined 369bhp from its 1.5-litre petrol engine and electric motor.
This enables a 0-60mph time of 4.2 seconds in the Coupe, or an additional 0.2 seconds for the even more dramatic-looking Roadster.
6. BMW 745e/BMW X5 xDrive45e – 389bhp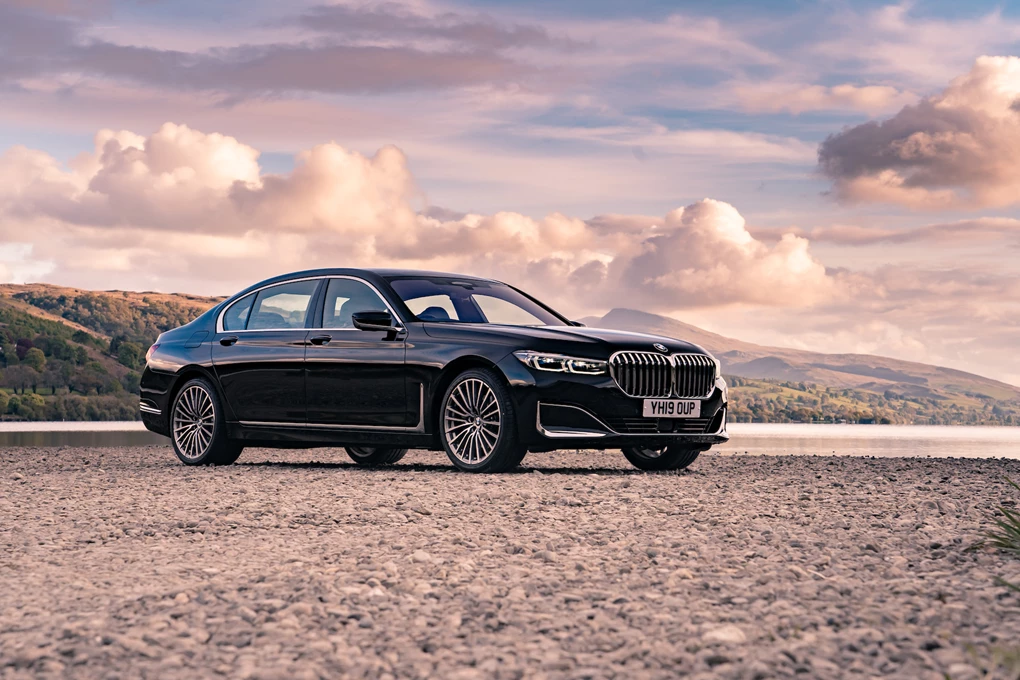 See Available BMW deals
Plug-in hybrids often work effortlessly on luxury cars and SUVs, which is why the plug-in hybrid powertrain offered on the 7 Series limo and X5 SUV is one of the best systems on the market.
It combines a 3.0-litre inline-six-cylinder petrol engine with an electric motor to produce 389bhp – enabling a 0-60mph time of 5.1 seconds in the 745e. That's seriously impressive for a luxury saloon.
5. Range Rover P400e – 398bhp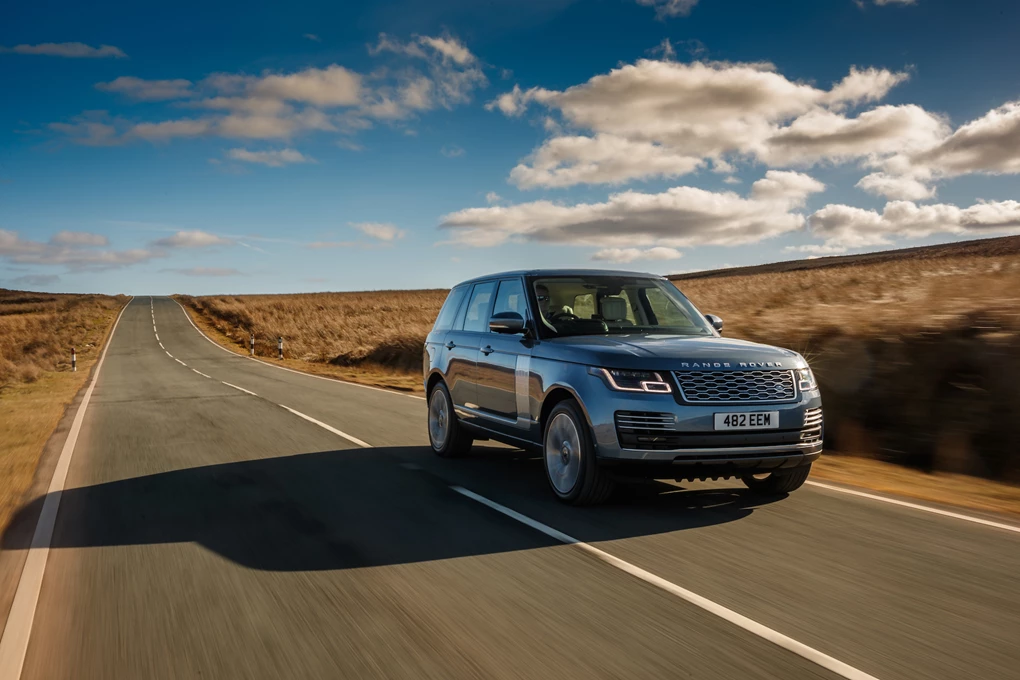 See Available Range Rover deals
Land Rover's first plug-in hybrid was suitably serene and fitted to its flagship Range Rover to enable low emissions motoring in built-up areas – where cars like this are typically found.
The P400e mixes a 2.0-litre petrol engine with an electric motor to produce 398bhp – allowing the mighty Range Rover to get from 0-60mph in 6.4 seconds. The P400e powertrain is also offered on the Range Rover Sport, too.
4. Volvo T8 variants – 415bhp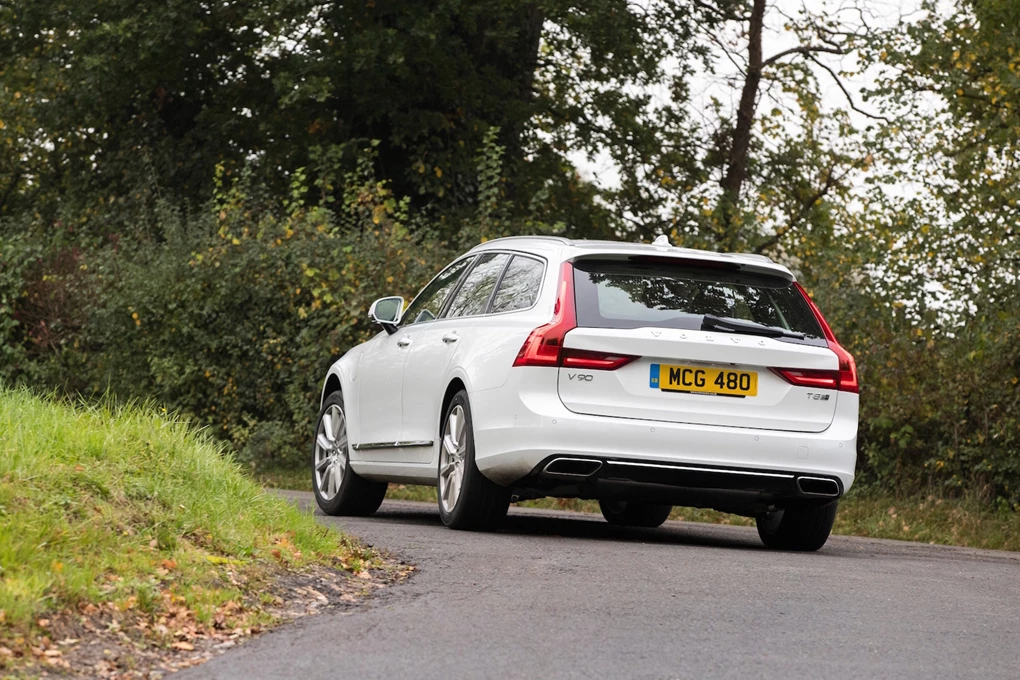 See Available Volvo hybrid deals
Volvo has one of the most comprehensive plug-in hybrid ranges of any manufacturer, with its T8 powertrain found on models such as the S60, V60, XC60, S90, V90 and XC90.
It mixes a 2.0-litre petrol engine together with a couple of electric motors to produce a fraction over 400bhp. However, Volvo also offers an additional 'Polestar Engineered' package from the Swedish firm's performance division to increase the power to 415bhp.
3. Porsche Panamera E-Hybrid/Cayenne E-Hybrid – 456bhp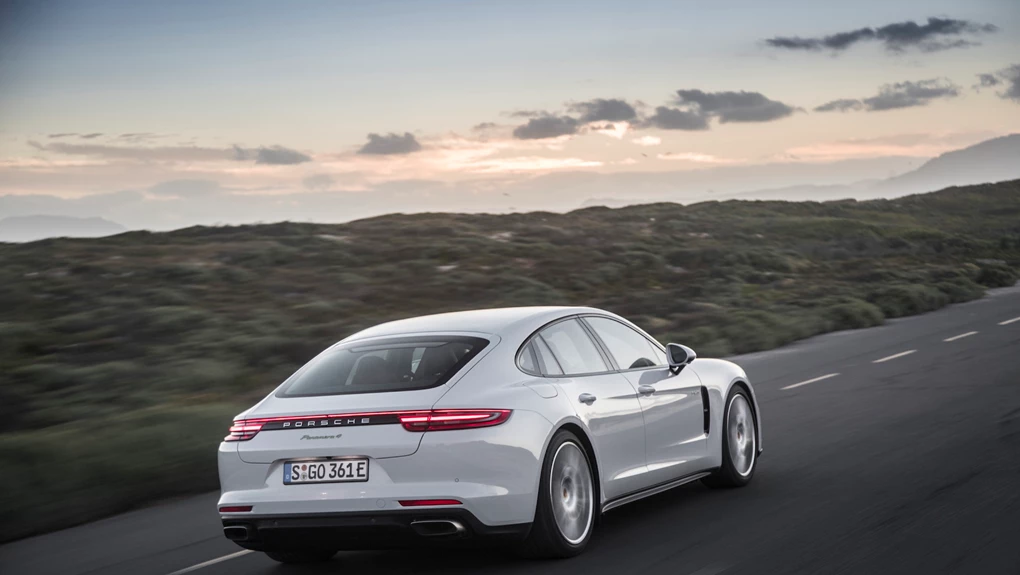 While Porsche might be known for its powerful petrol engines, it was surprisingly one of the first firms to offer plug-in hybrids.
Today its Panamera and Cayenne utilise a 2.9-litre V6 paired to an electric motor to produce 456bhp. In the case of the Panamera, that means 0-60mph in just 4.4 seconds.
2. Mercedes-Benz S 560e – 470bhp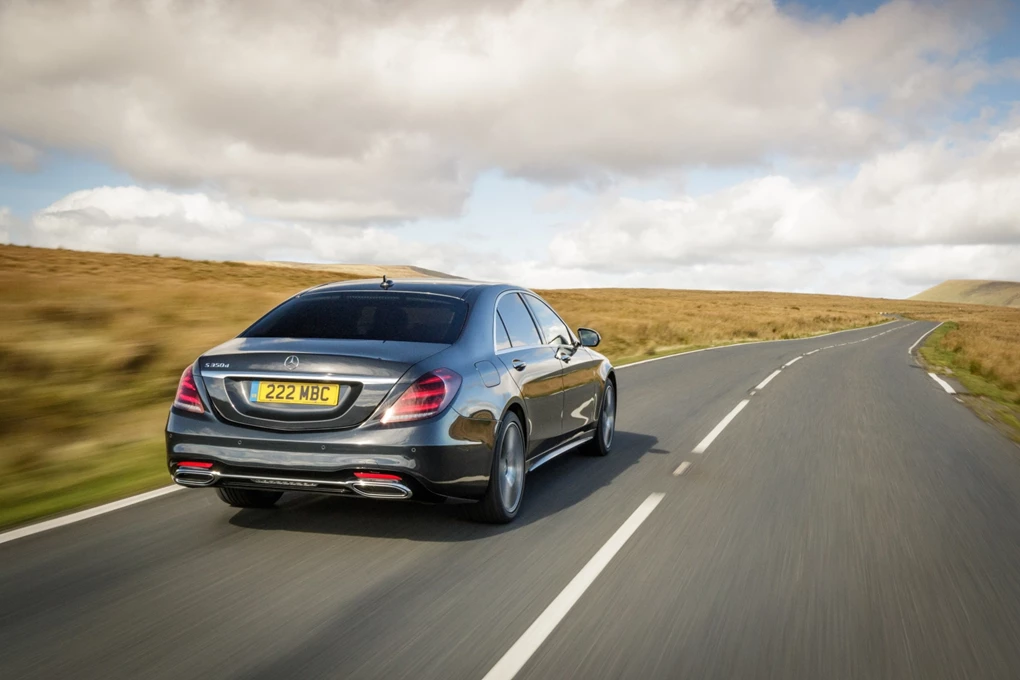 See Available S Class deals
The S-Class is one of the best luxury cars on the market today, and Mercedes-Benz has only built on that with its new plug-in hybrid S 560e, which sees a 3.0-litre petrol V6 engine mated to an electric motor to produce a combined 469bhp.
The S-Class isn't a car known for its performance, but nevertheless a 0-60mph time of 4.8 seconds is mightily impressive for a non-AMG limo.
1. Porsche Panamera Turbo S E-Hybrid/Cayenne Turbo S E-Hybrid – 671bhp
While few will be craving for more performance from the standard Panamera hybrid, Porsche takes this a step further with its Turbo S E-Hybrid, which has been recently introduced to the Cayenne, too.
Pairing together a 4.0-litre twin-turbo V8 with an electric motor, the Panamera in this range-topping guise is capable of an astonishing 671bhp. That equates to a 0-60mph time of just 3.2 seconds and a top speed of 192mph. What's more, buyers can also get the Panamera in a more practical Sports Turismo guise alongside the standard fastback layout.