Electric cars are continuing to rise in popularity, and this will only continue to be the case at a time when fuel prices are on the rise. 
It's quite widely known that the initial upfront cost of an EV is noticeably higher than that of a petrol car, though you will soon reap the financial savings, especially if you're able to charge at home. 
But to help with the upfront of the cost of a new electric car, the government has offered a grant towards them. While originally £5,000, the sum has been cut on numerous occasions, and now stands at £1,500, though it's still a decent sum of money to save. It's also recently been revised to only be available on more affordable EVs – those with a list price of under £32,000 (before saving). 
But what are the best new EVs that are still available with the plug-in car grant? Let's take a look. 
Mini Electric
Mini prides itself on offering fun and stylish small cars that lend themselves perfectly to being an EV. The Electric, which is based on the three-door Hatch, is huge fun to drive, while retaining all the same charm of the standard car. 
Though its 145-mile electric range isn't the longest, it should be plenty for many drivers, while both Level 1 and 2 trim levels qualify for the grant too.
Enquire on a new Mini Electric
MG ZS EV
MG is having a lot of success with its electric cars, and the recently-updated ZS EV will without doubt help elevate its appeal. This crossover offers smart styling, a long list of standard equipment and plenty of interior space as well. 
MG offers two battery sizes – a 51kWh unit offering up 198 miles of range, and a Long Range model with a 72kWh battery that enables 273 miles of range – the longest of any electric car eligible for the grant.
Enquire on a new MG ZS EV
Citroen e-C4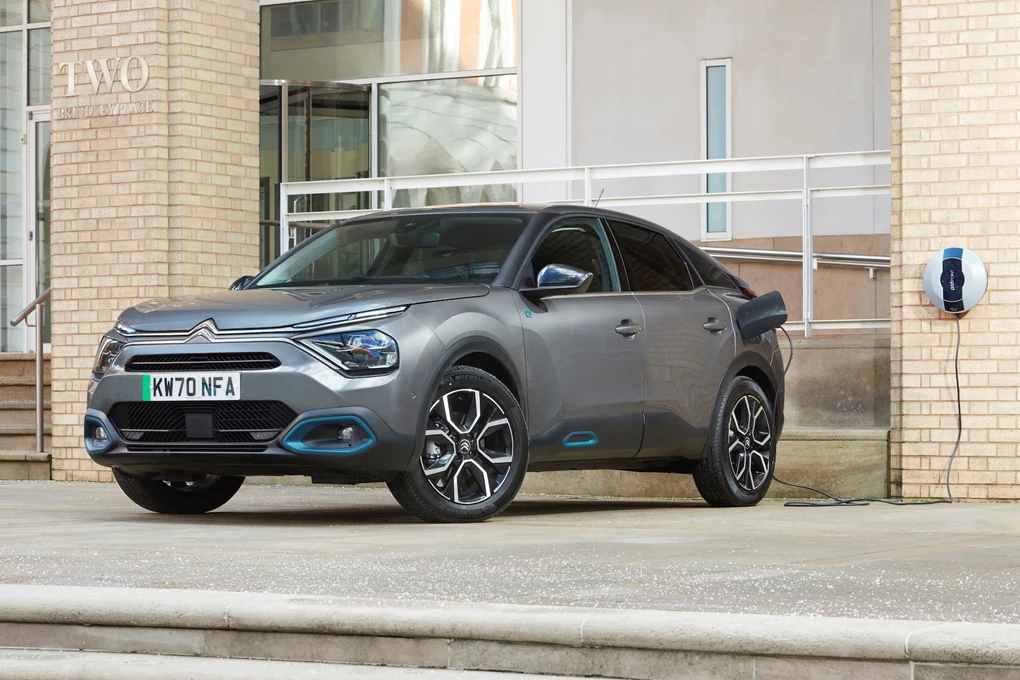 Citroen's growing electric range now includes the e-C4 – a battery-powered version of the stylish and well-equipped C4. Boasting a 50kWh battery, the e-C4 is able to travel for up to 217 miles on a single charge. 
It's a practical choice, and a credible alternative to a conventional hatchback or crossover. All versions except the top-spec Shine Plus trim level qualify for the grant.
Enquire on a new Citroen e-C4
Fiat 500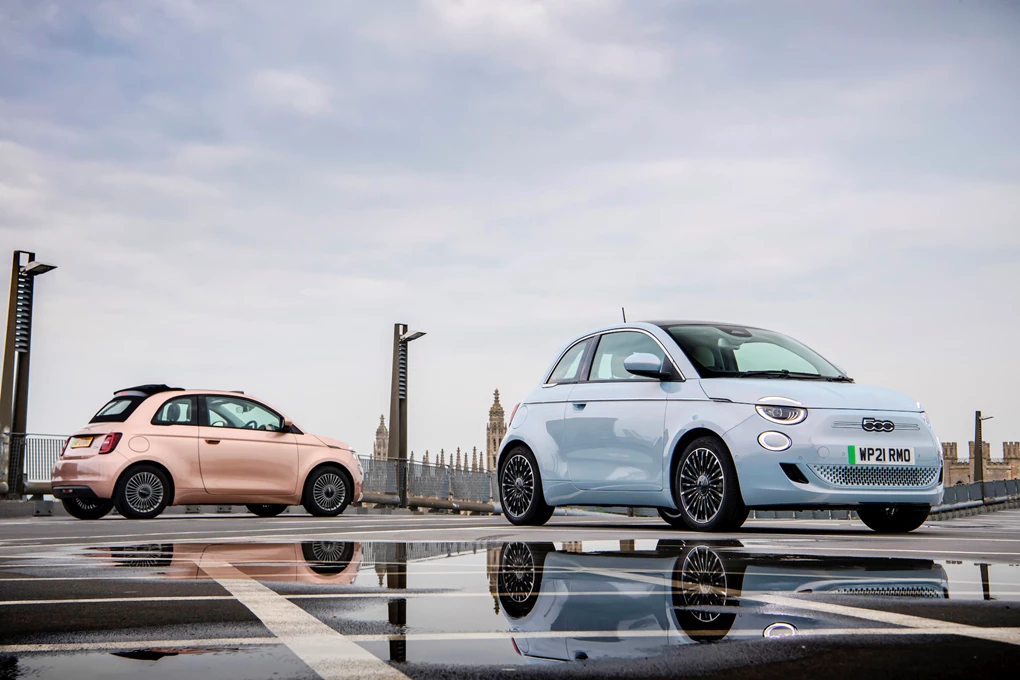 Fiat launched its electric 500 last year, and though this might look similar to the standard car, it's very different to the petrol version – using new underpinnings and a raft of high-tech features and engineering. 
Available as both a hatchback and convertible, the majority of versions are eligible for the grant, while despite its small size, the electric 500 offers a range of up to 199 miles.
Enquire on a new Fiat 500
Renault Zoe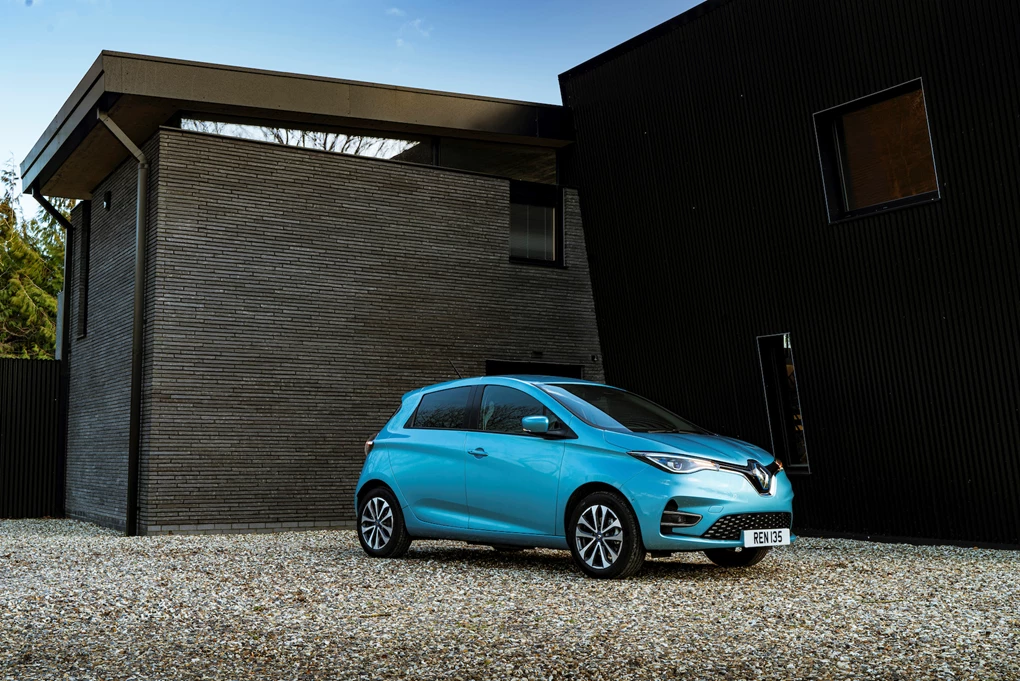 Renault's Zoe remains one of the best-selling EVs to date, with this hatchback's affordable size, ease of use and practical interior earning it plenty of fans over the years.
Though its recent poor safety rating has taken the shine off the Zoe somewhat, if that's not a huge priority, there's a lot to like about its 245-mile claimed electric range and generous equipment levels.
Enquire on a new Renault Zoe
Vauxhall Vivaro-e Life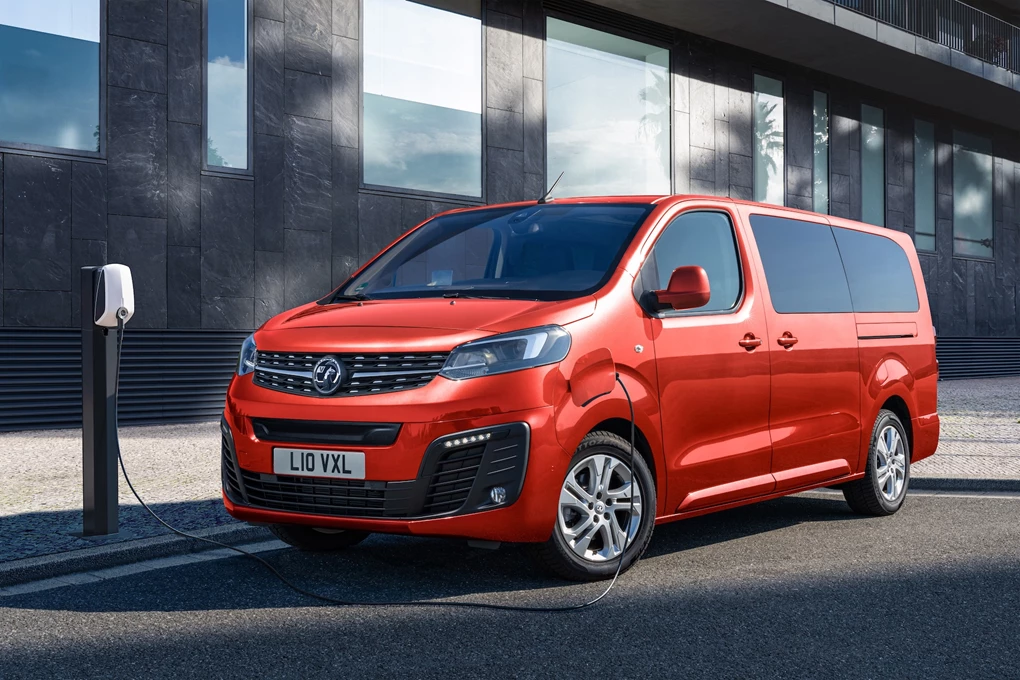 If you want to get a lot of car for your money, you won't do much better in the EV world than with Vauxhall's Vivaro-e Life. Based on the brand's Brit-built van, this large MPV can seat up to nine adults, making it ideal if you have a large family or taxi business. 
The Vivaro-e Life uses the same powertrain as the Citroen e-C4 (as both brands are part of Stellantis), and offers an electric range of 143 miles, meaning it's best-suited to those driving around the city.
Enquire on a new Vauxhall Vivaro-e Life
Nissan Leaf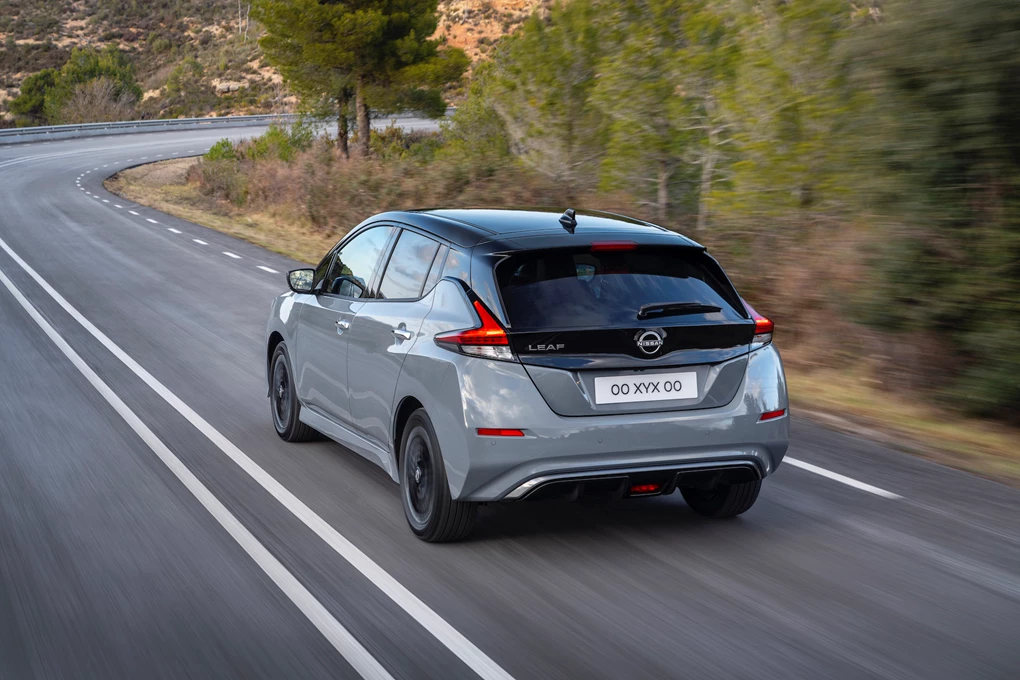 For many years the Nissan Leaf was the most popular EV around the world, and though Tesla might have now taken this title, this electric hatchback still has plenty going for it. Though the government grant is only available on versions with the smaller 40kWh battery, this still offers a respectable 168 miles of range.
The Leaf offers a practical and useful interior, impressive levels of safety equipment and a comfortable and relaxing driving experience.
Enquire on a new Nissan Leaf
MG5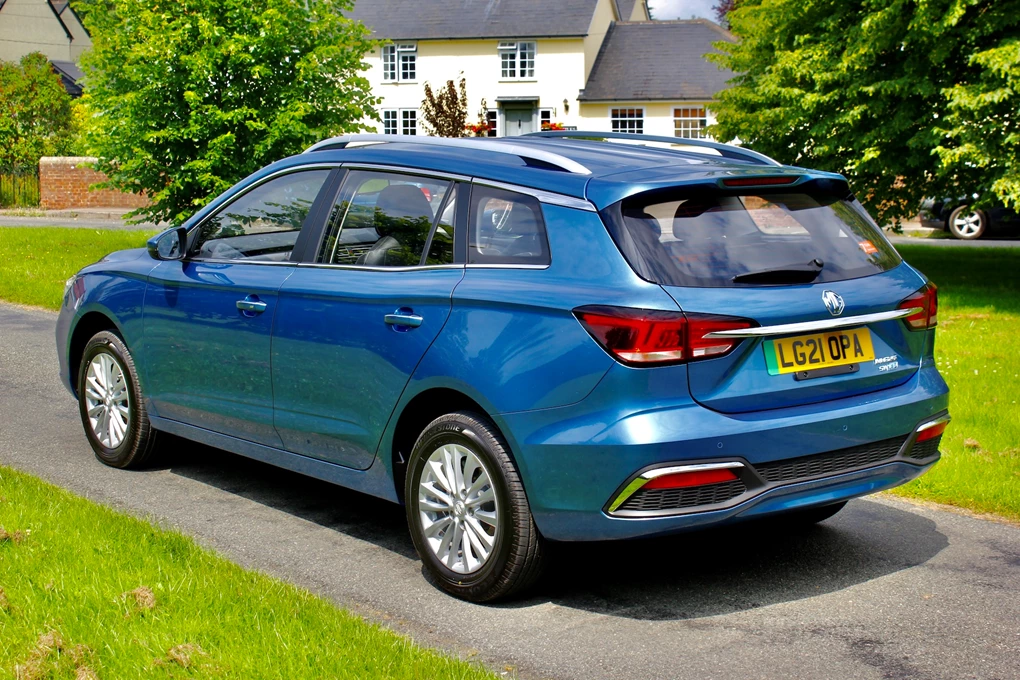 Joining the ZS EV in MG's range is the '5'. It's a current rarity in the EV world, as it's one of very few electric estate cars on the market, and offers plenty of space, is surprisingly good to drive and is well-equipped as standard. 
Now coming in a 'Long Range' form that offers a credible 250-mile range, the MG5 also comes with an excellent seven-year warranty. It might not be the most stylish or high-quality EV on the market, but it's hard to beat when it comes to value for money.
Enquire on a new MG5
Peugeot e-208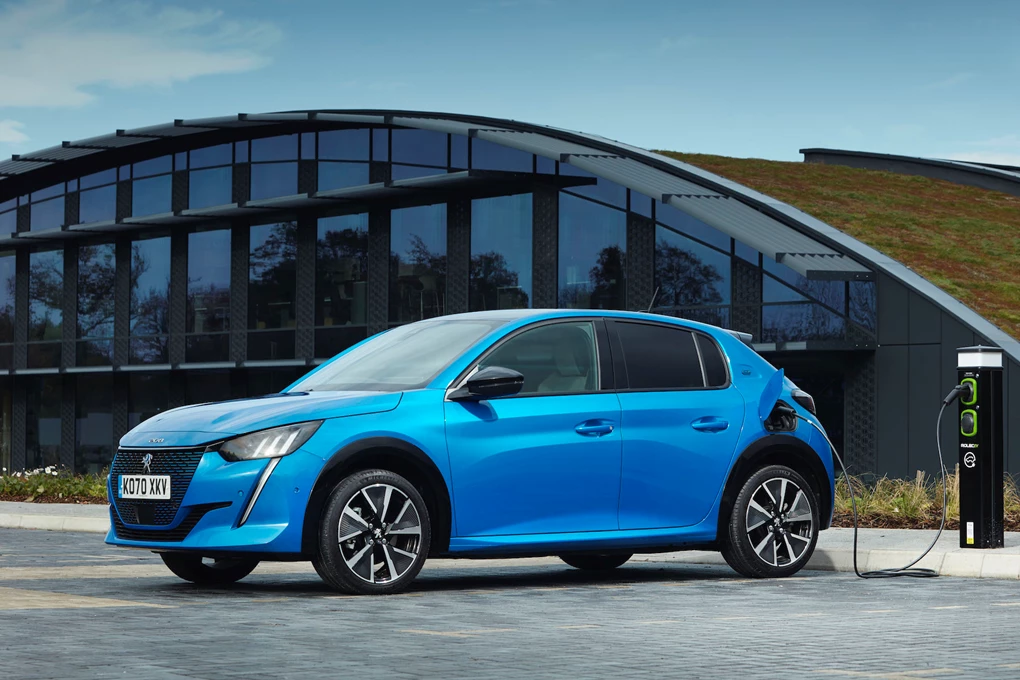 Peugeot is growing its electrified line-up at an impressive rate, and one one of its best options is the e-208 EV. Using the same setup as the Citroen e-C4, the e-208 boasts a claimed range of up to 225 miles. 
This supermini is also packed with style, while its interior is one of the best you'll find in any small car. Just be aware, you'll have to avoid the sportier-looking GT versions if you want to take advantage of the grant.
Enquire on a new Peugeot e-208
Volkswagen e-Up!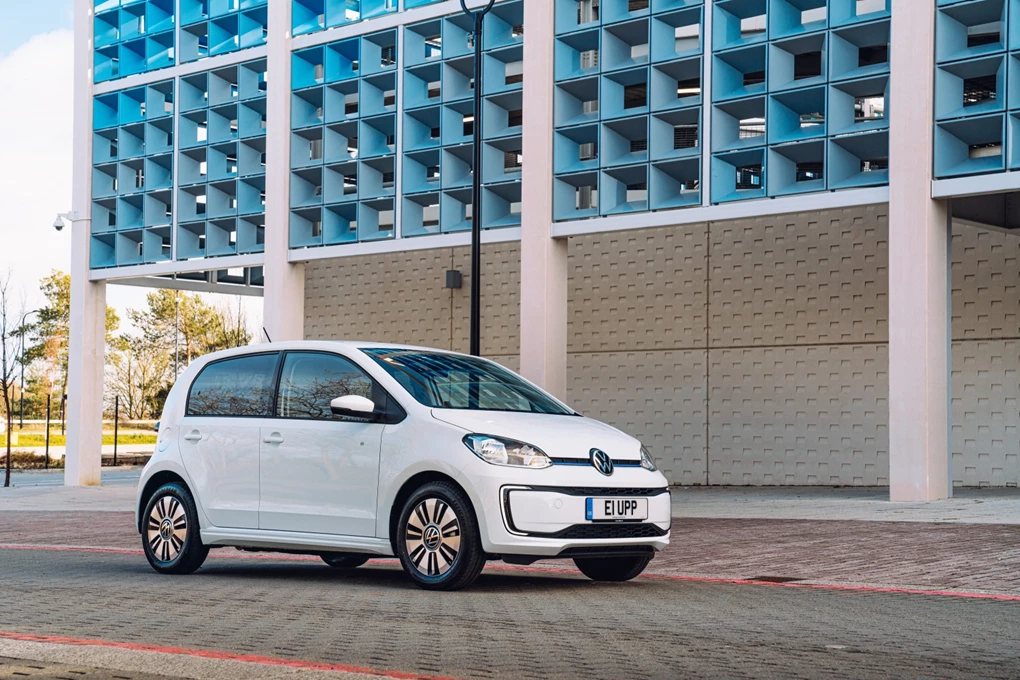 If you want a new EV that won't break the bank, you'll struggle to beat the Volkswagen e-Up! and its £22,585 starting price (including grant). This compact EV is small, but still gets plenty of equipment, such as heated seats, a reversing camera and cruise control. 
Offering an electric range of up to 159 miles, the e-Up! offers fun styling, and is good to drive as well.
Enquire on a new Volkswagen e-Up!