Throughout summer when Britain is graced with better weather, it can feel a shame to not take advantage of the sunshine while driving.
Sure, a sunroof or panoramic glass roof can help to take advantage of the sun, but there's nothing quite like having a proper convertible to enjoy that top-down motoring.
But why should a convertible be restricted to just the summer months? Well, if you want to use your drop-top all year around, a hardtop cabriolet can be a great choice, and these are our favourites on sale today….
Mercedes SLC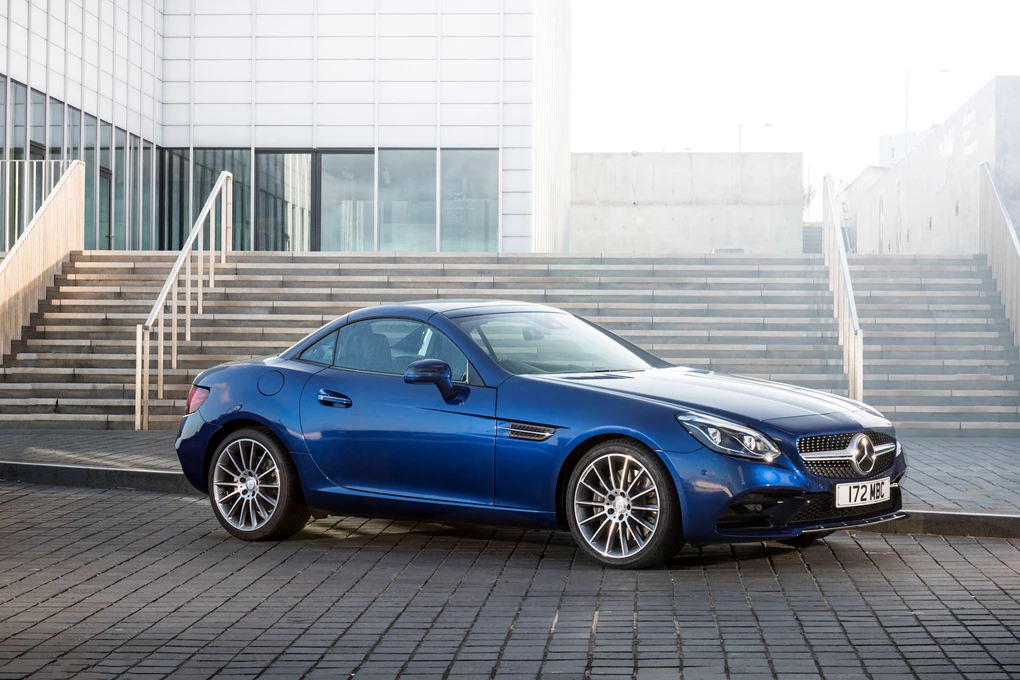 Mercedes' smaller convertible is a great roadster you can use throughout the year, with its electric folding roof taking just 20 seconds to retract – meaning that if the inevitable rain shower does happen, you're not stranded in the rain for long. It can also operate at speeds up to 25mph, which is ideal for lowering and raising it in traffic.
The SLC is also surprisingly affordable for a convertible Mercedes, with prices starting from £32,774, which undercuts key rivals like the BMW Z4 and Audi TT Roadster. Find local SLC Prices >
Mazda MX-5 RF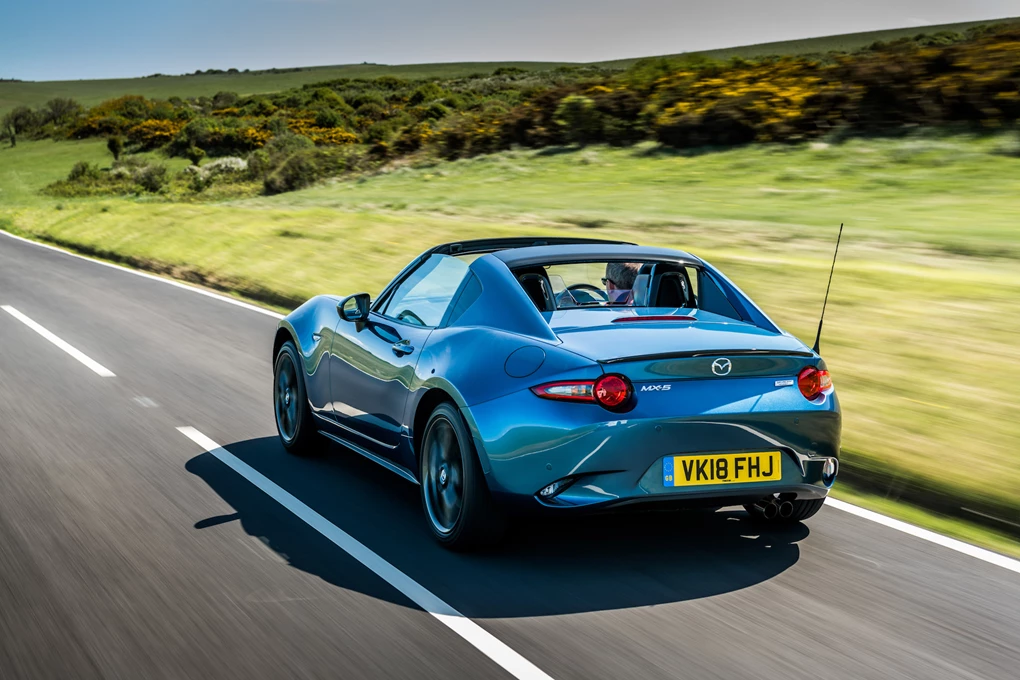 For those whose budgets won't quite stretch to a Mercedes, Mazda's thrilling MX-5 RF is a superb choice of a drop-top that you could be used throughout the year.
The standard MX-5 comes with a manual fabric roof, but since 2017, the latest model has been offered with a folding metal roof – known as the Retractable Fastback, or RF. This can improve refinement from the MX-5 and is a great alternative to the standard version of Mazda's best-selling roadster. Find local MX-5 prices >
BMW 4 Series Convertible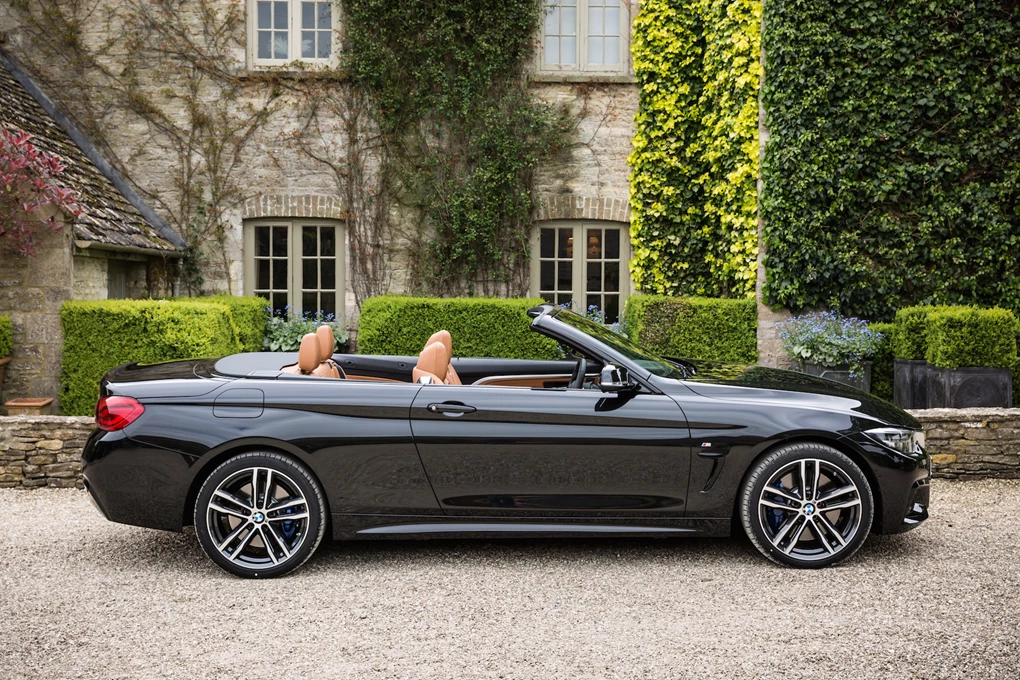 This stylish 3 Series-based model is a fantastic convertible that's great to live with every day thanks to its ergonomic and surprisingly practical cabin. The 4 Series squares up to models such as the Audi A5 Cabriolet and Mercedes C-Class Convertible, both of which use fabric roofs.
It's available with a great choice of petrol and diesel engines, and its roof takes just 20 seconds to drop at speeds up to 8mph. Find local 4-Series prices >
Mercedes SL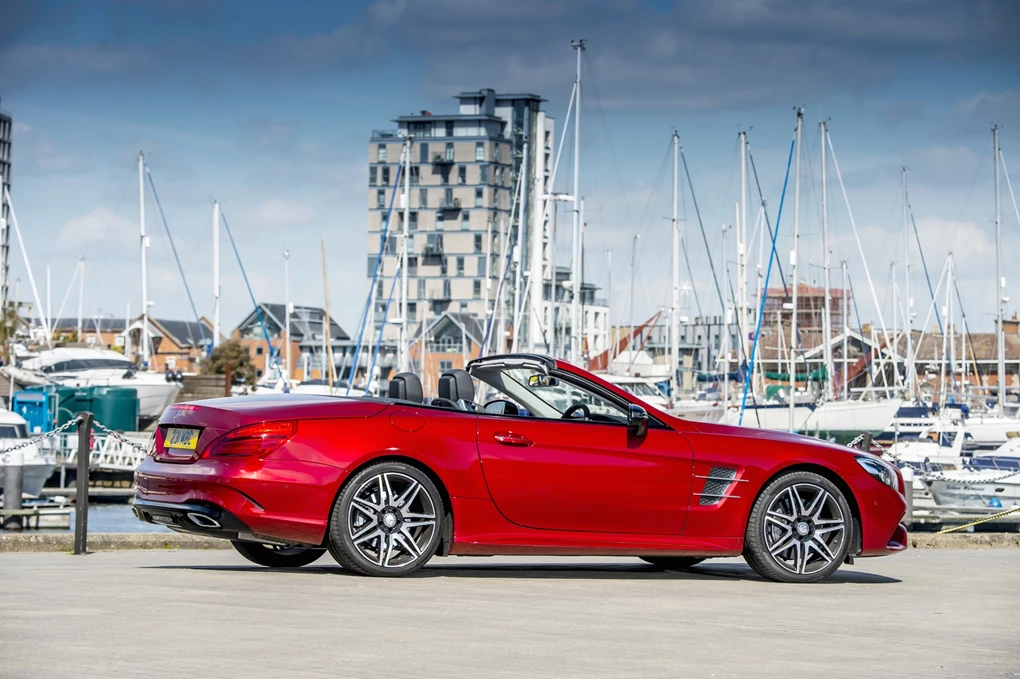 The Mercedes SL may be starting to feel its age next to newer rivals, but it still looks glamorous and has a wonderfully luxurious interior. It's also offered with a characterful (and very powerful) 5.5-litre petrol engine producing 577bhp, which means 0-60mph can be met in just four seconds. Find local SL prices >
McLaren 600LT Spider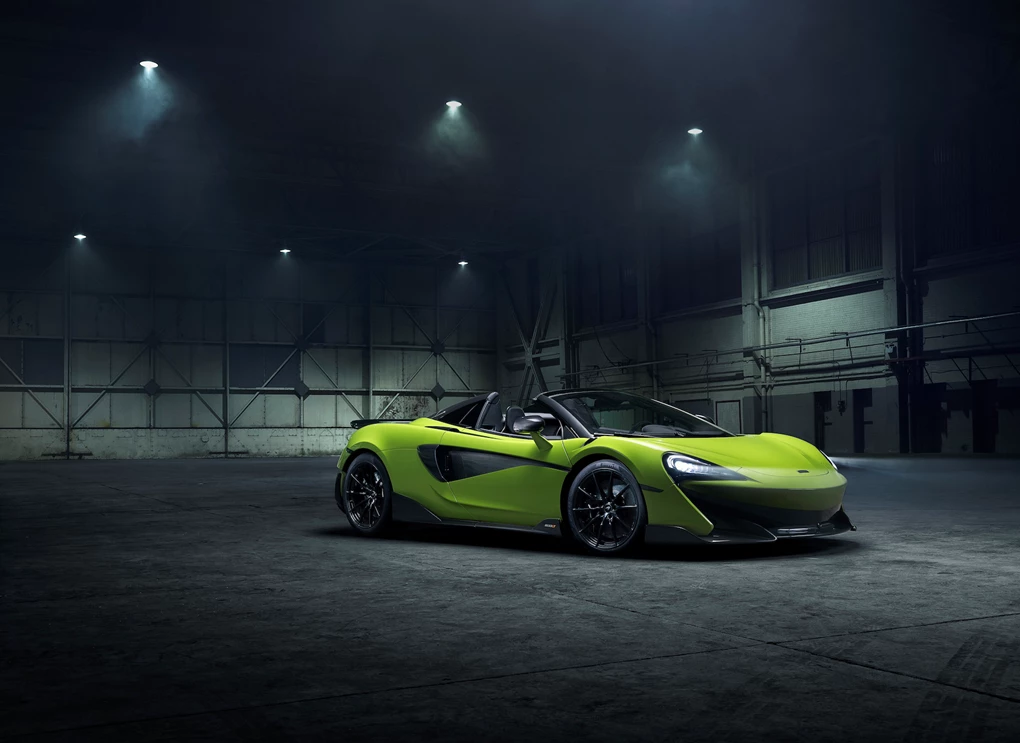 McLaren is a firm that loves hardtops for its convertible supercars, although because it's only really the top section of the roof that can be lowered, they are more like 'targa' cabriolets.
The 600LT is the even more stripped out and powerful version of McLaren's 570S, with its astonishing 592bhp 3.9-litre twin turbo V8 petrol engine enabling the McLaren to crack 0-60mph in just 2.8 seconds and reach a top speed of 196mph with the roof lowered.
This is undoubtedly a dream droptop convertible, but one that is very special.