Hot hatchbacks are models that can bring out the inner rebel in all of us, thanks to outrageous performance, fun driving setup and occasionally naughty exhausts.
So we decided to list our favourites that are currently on sale and show you just how many great options in the segment are on offer.
Ford Fiesta ST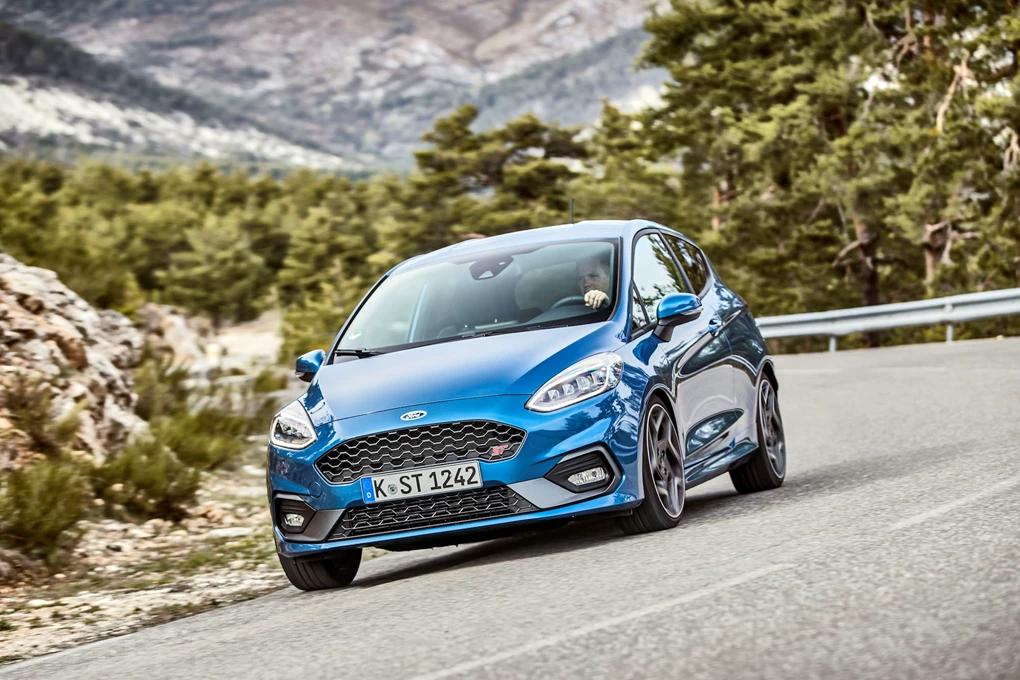 Enquire Now on a new Ford Fiesta ST
The last generation of Fiesta ST will go down in history as one of the best hot hatchbacks of all time. It nailed the recipe for affordable performance, with a talented chassis the equal of cars costing many times more.
We're happy to report that for the latest model, Ford's absolutely smashed it out of the park. The three-cylinder engine is powerful and characterful, while the chassis remains an absolute joy to throw around. Now, though, the Fiesta ST has a genuinely premium interior and up-to-date technology to match.
Volkswagen Golf GTI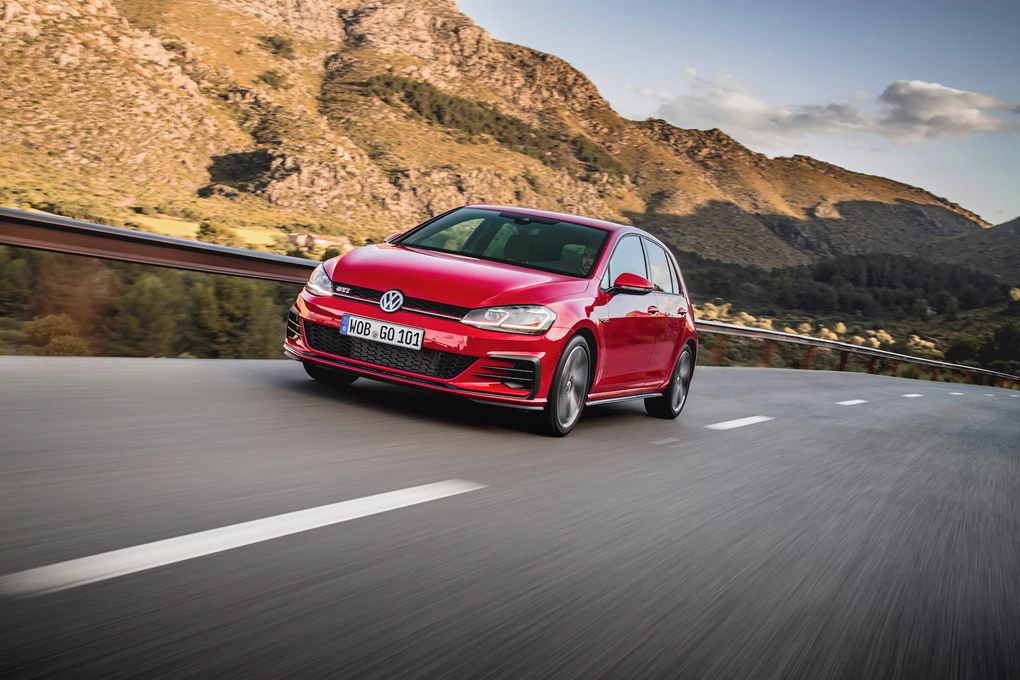 Enquire Now on a new Volkswagen Golf GTI
The Golf GTI is arguably the definitive hot hatch and was the first to start the trend back in 1974. Practical, powerful and fun to drive, the GTI has continued to be a leading light in the segment and has never stood still compared to the competition.
Although it isn't the most powerful Golf on offer, the latest GTI balances all the elements that make the standard Golf great, such as space and plenty of great standard equipment, while adding a 226bhp 2.0-litre petrol engine that means you can go from 0-60mph in 6.4 seconds and on to a limited top speed of 155mph.
Skoda Octavia vRS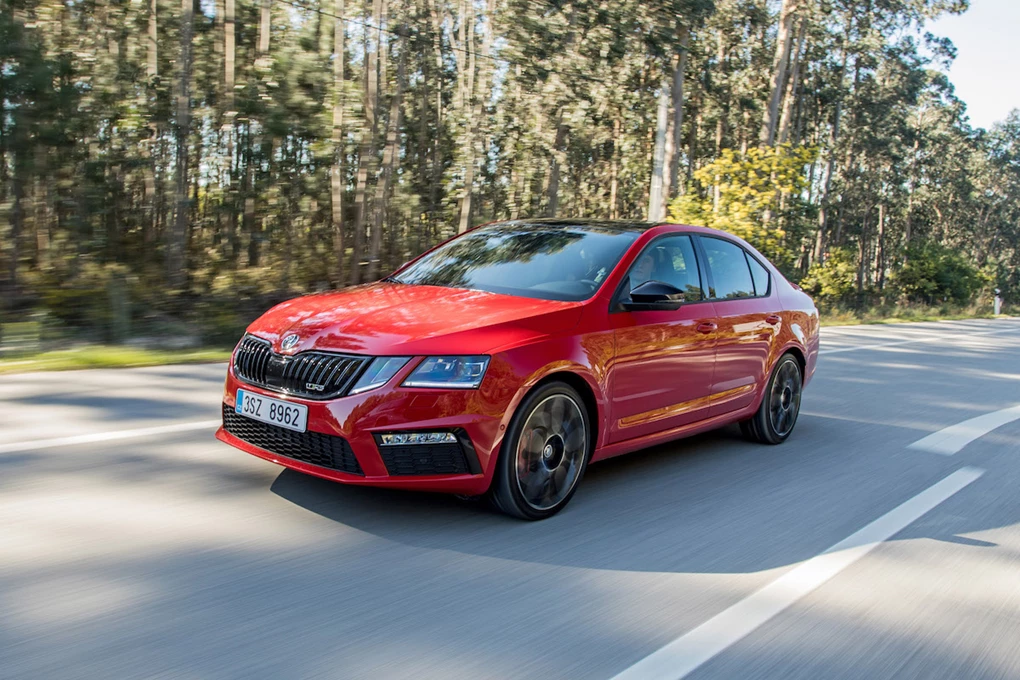 Enquire Now on a new Skoda Octavia VRS
Skoda isn't known for producing particularly speedy machines, but the Octavia vRS is the exception to the rule. Based on the same platform as the Golf, the vRS comes with a saloon-like stance, but is still a hatchback.
Compared to other options on this list, the Octavia VRs is quite understated but packs a 226bhp punch to get you from 0-60mph in 6.6 seconds. For a Skoda, the vRS is really quite impressive in terms of performance and is up there with the very best on the market. Add to that plenty of interior space and a quality finish, and you've got a rather nice hot hatch.
Suzuki Swift Sport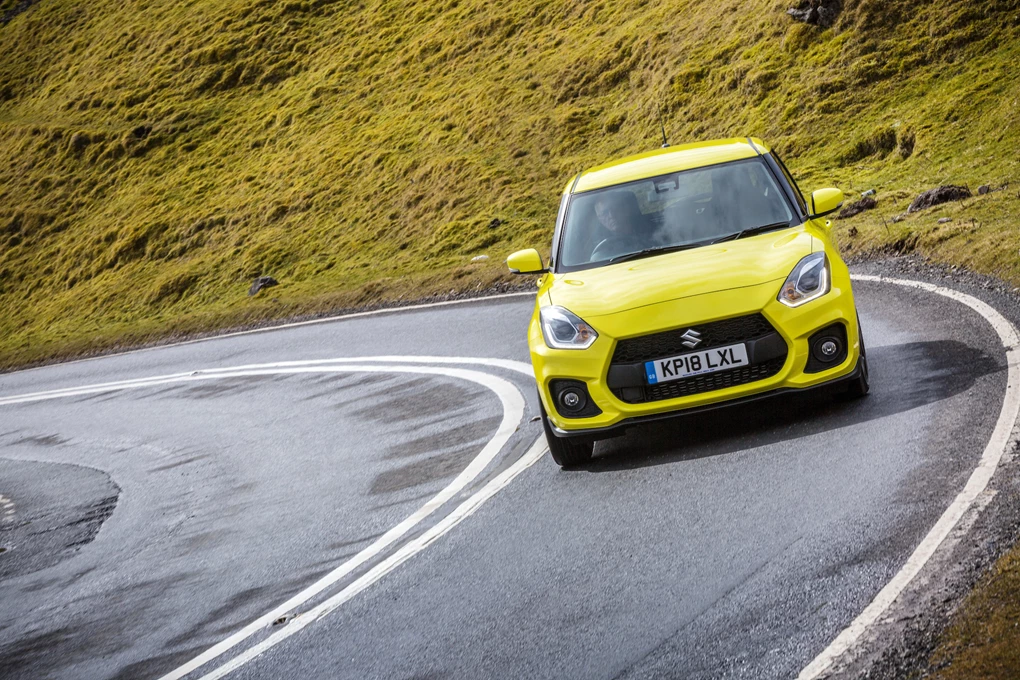 Enquire Now on a new Suzuki Swift Sport
Suzuki's hottest offering is back again for 2018 and it's just as great as ever.
With a new, 1.4-litre turbocharged engine borrowed from the larger Vitara powering the mighty hatch, it packs a mean punch that hits well above its seriously low weight — tipping the scales at 975kg.
Not only is it a tiny performance monster, but it comes loaded with equipment too. We'd go for it in Champion Yellow.
Peugeot 308 GTi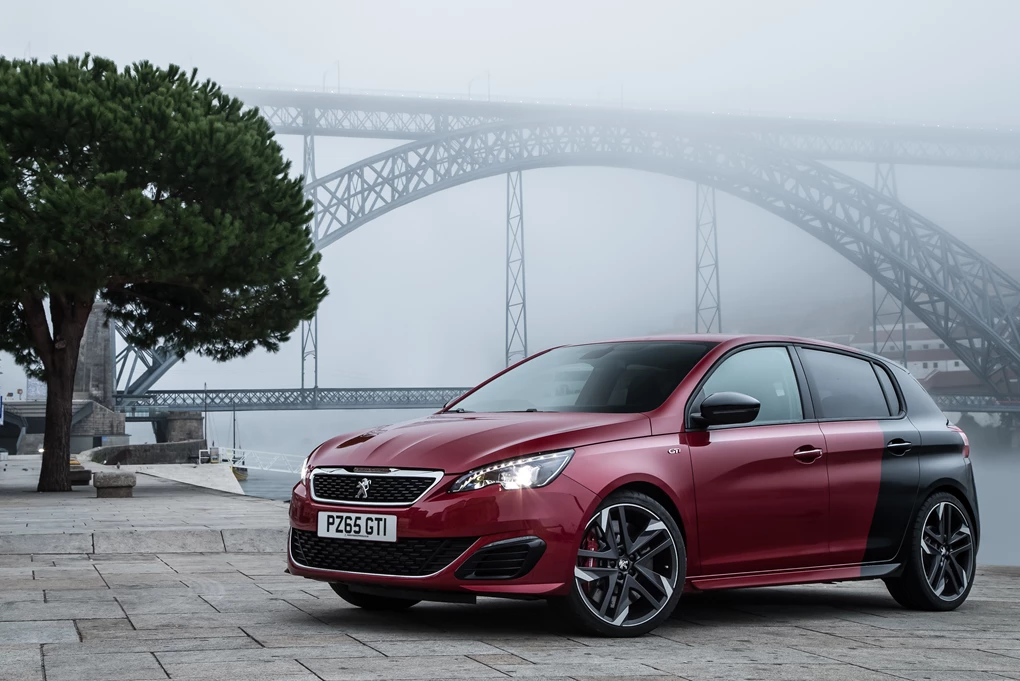 Enquire Now on a new Peugeot 308 GTI
Peugeot's record with hot hatchbacks is virtually unparalleled - the 205 GTI, in particular, is a true legend in the field and for many holds the distinction of 'best hot hatchback of all time'. The 308 GTI continues this legacy in fine fettle.
It's not the most powerful hot hatchback around but it makes good use of its power by being a considerable chunk lighter than many rivals. But its best feature is the chassis - ideally tuned for smooth, fast and fun progress around the twisting and undulating B-roads of Britain.
Hyundai i30 N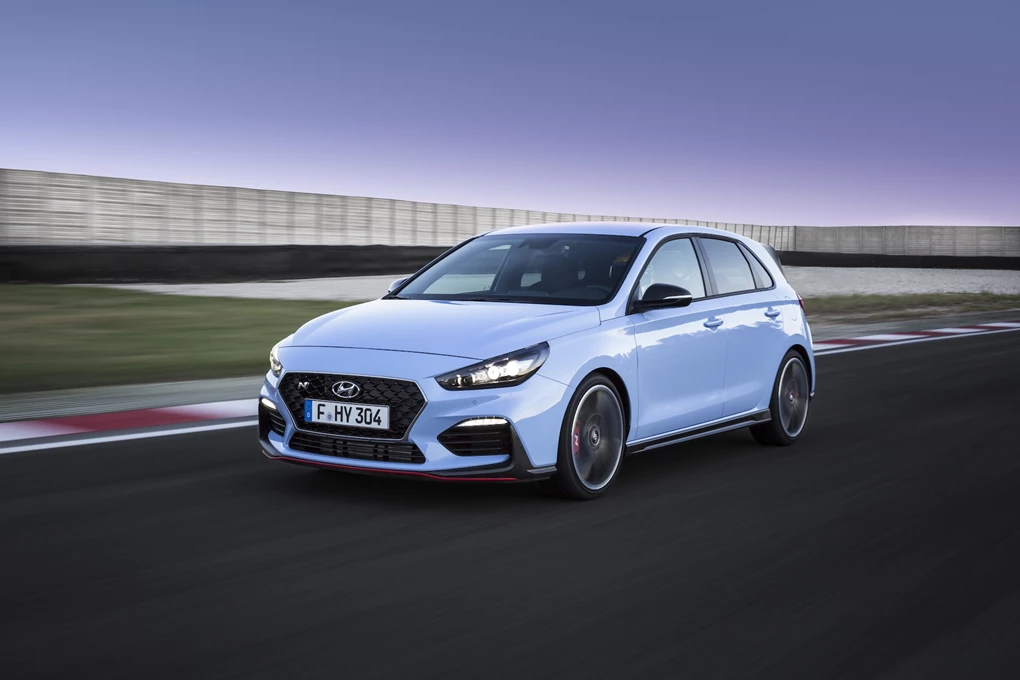 Enquire Now on a new Hyundai i30 N
We were surprised when Hyundai brought out the i30 N, but after we drove it we realised just how good this freshman effort from the South Korean manufacturer was. Taking inspiration from the brand's motorsport division, the i30 N packs up to 271bhp from its 2.0-litre turbocharged engine and is one of the best handling cars in the segment.
In the top-spec Performance model, the i30 N comes with launch control, rev-matching, electronically-controlled suspension, five driving modes, a limited-slip differential, an active exhaust system and all the equipment you will need in a hot hatch, like an eight-inch touchscreen and sports seats.
Toyota Yaris GRMN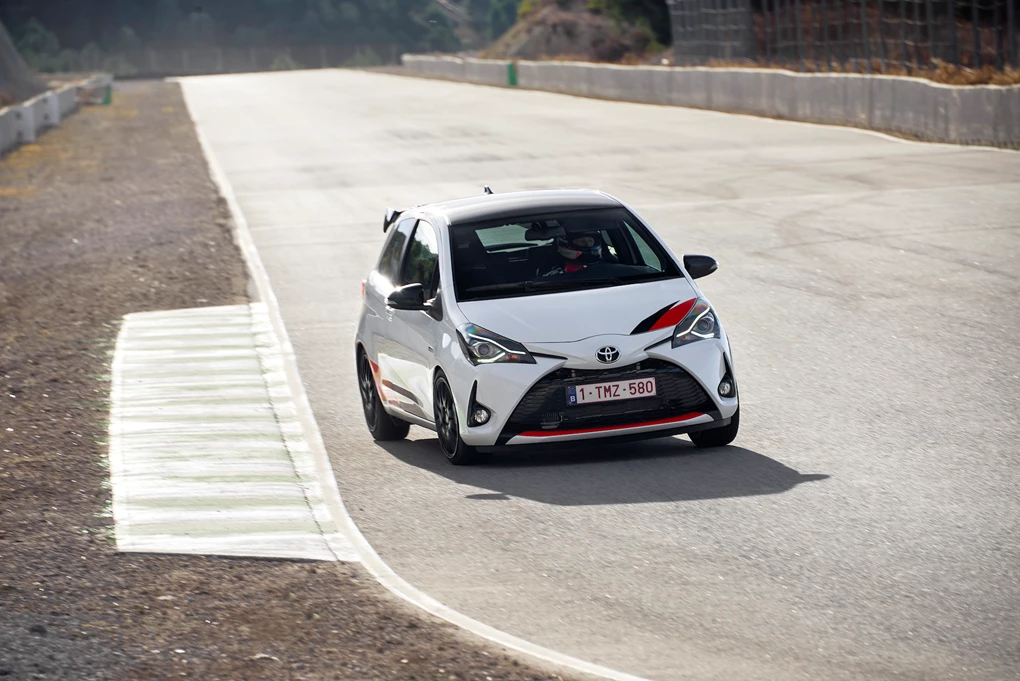 Enquire Now on a new Toyota Yaris GRMN
The ultra-limited Toyota Yaris GRMN is a car nobody quite expected to exist — but we're seriously glad it does.
This rally-inspired machine borrows a supercharged engine from the Lotus Elise — here packing 212bhp — which creates an absolute pocket rocket that goes as fast as it looks.
Sadly, each of the 85 units destined for the UK has been sold, so you'll have to look hard to find one now, but it's entirely worth the wait.
Renault Megane RS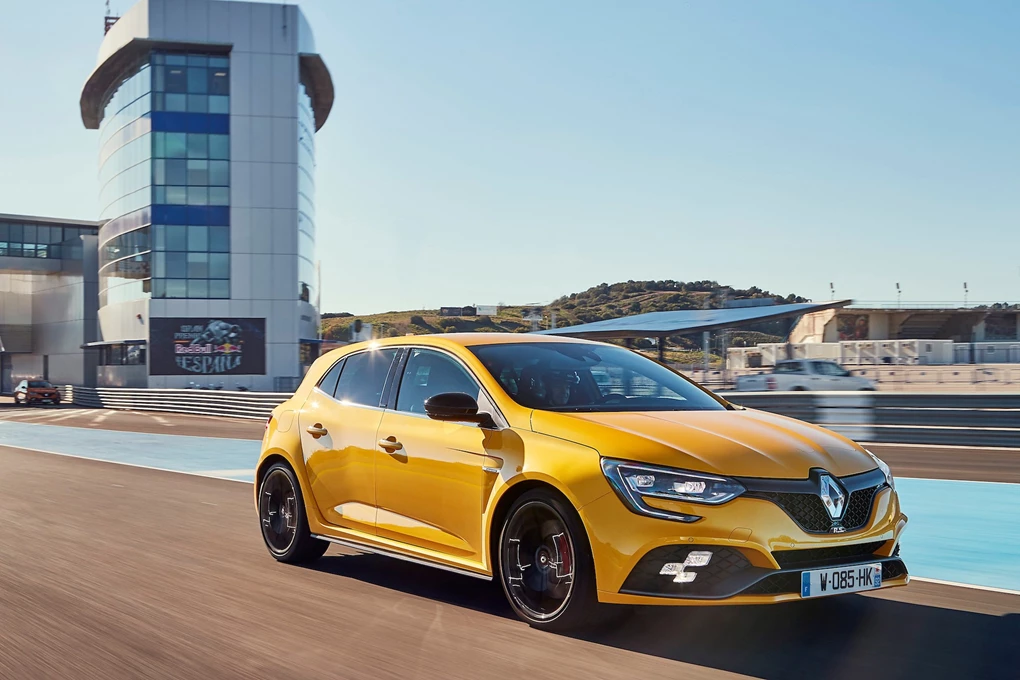 Enquire Now on a new Renault Megane R.S
Renault has a good reputation for producing hot versions of its vehicles, and the latest incarnation of the Megane RS is no different. Fitted with a 276bhp 1.8-litre turbocharged engine, the RS offers plenty of performance under its smart exterior.
It can get from 0-60mph in an impressive 5.6 seconds and reach a top speed of 158mph. Paired with that punch is a well-appointed interior that includes Alcantara sports seats, a central touchscreen media system and performance monitors so you know how far you're pushing the model.
Honda Civic Type R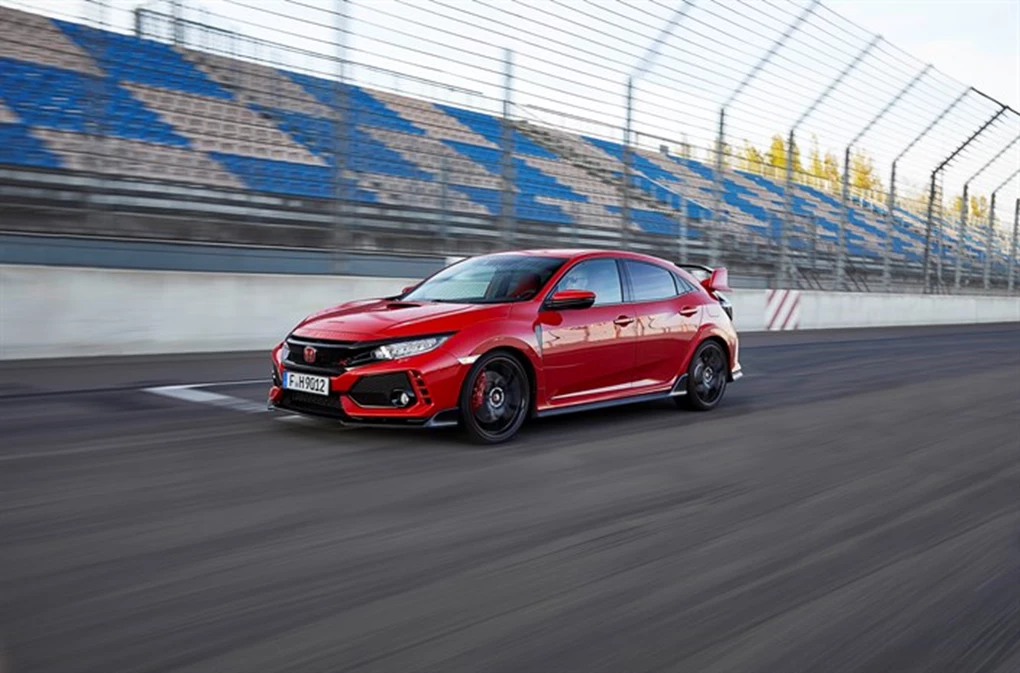 Enquire Now on a new Honda Civic Type R
Ok, you've really got to be prepared to turn heads if you own a Honda Civic Type R. The latest incarnation of the Japanese hero has sprouted a ton of vents, wings and diffusers but we adore it.
It's got go to back the looks — as you'd expect from a Type-R. Its 2.0-litre engine packs a whopping 316bhp, capable of taking it from 0-60mph in just 5.5 seconds. On top of that, it packs incredible handling credentials and a whole lot of noise to make it a real riot on the road.
Mini Cooper S Works 210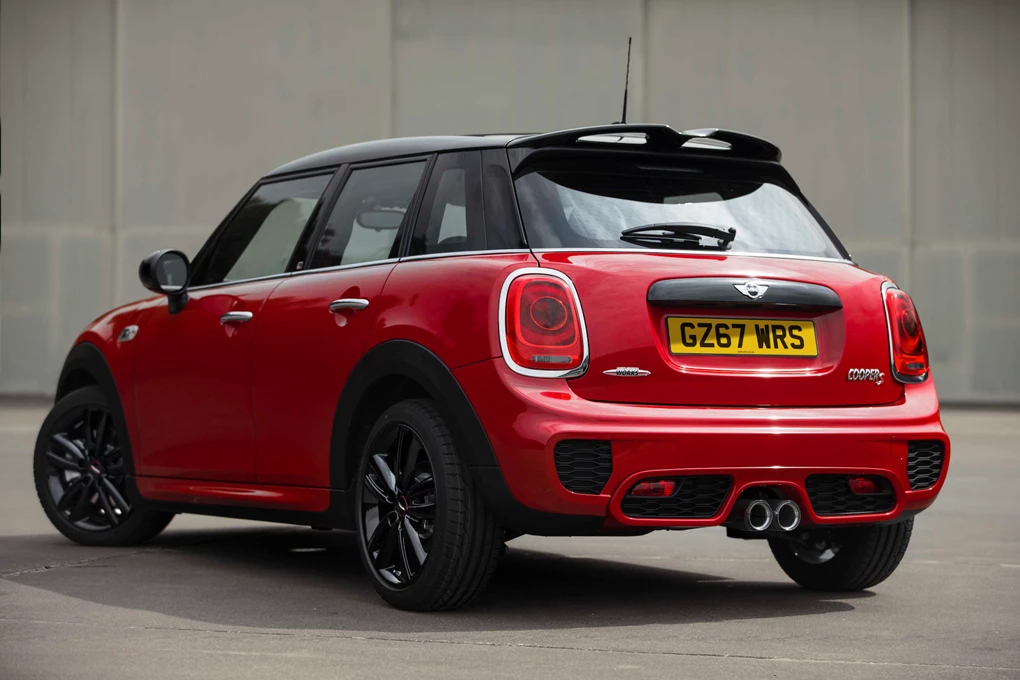 Enquire Now on a new MINI Cooper S
For almost as long as there's been a Mini, there's been a Mini Cooper - and though the pint-sized original looks like a postage stamp next to the supermini-sized hatchback of today, the spirit hasn't been lost.
The Mini's 'wheel-at-each-corner' stance affords it incredibly lively handling, described by the brand as 'go-kart feel'. Add in perky engines, cute looks and, on this Works 210 model, a brutal Bluetooth exhaust, and the Mini package is a winner.