The electric car market continues to grow at a remarkable rate, with more and more of us considering making the switch to something battery-powered. 
But the rate of growth is escalated by the continued fresh new electric metal reaching showrooms, and at such a rate that it can be quite hard to keep up with all the new EVs that have arrived.
To help, here's a round-up of the latest new EVs that should be on your shopping list, with a range of options to suit all budgets. 
BMW iX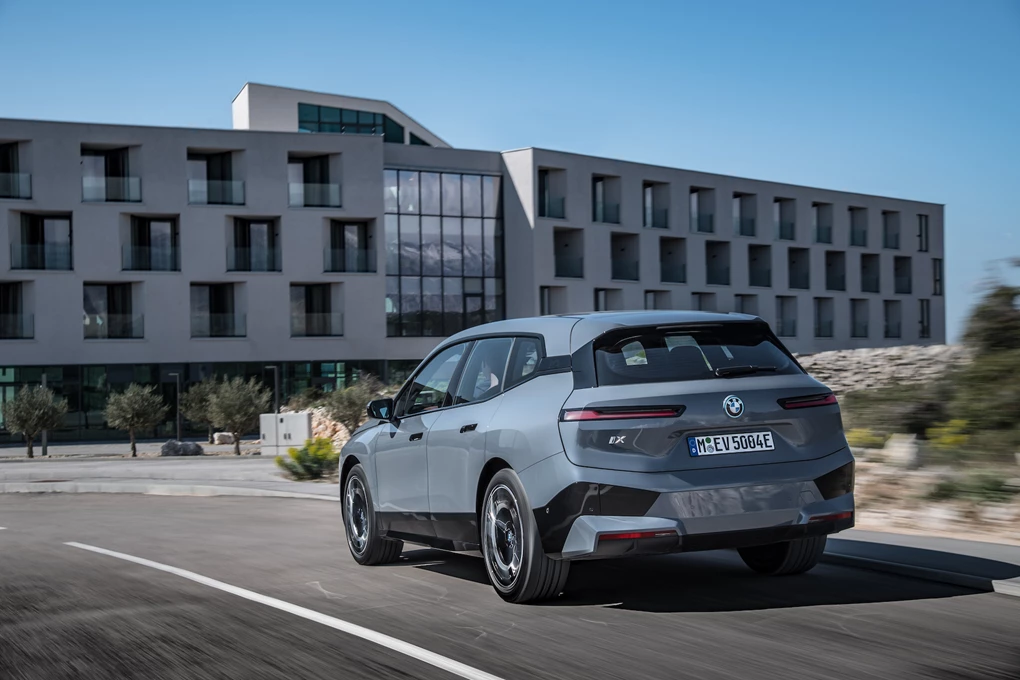 BMW is on a roll when it comes to launching new EVs, with three brand new options coming available in recent months – the iX3, i4 and iX. While all are fantastic options, the model we're most excited about is the iX.
It's a bespoke electric SUV and the first EV from the firm that isn't based on a regular petrol or diesel car platform. Bringing a range of tech advancements and a bold new design, it paves the way for future electric BMWs. But if you don't want to wait for the future, why not consider the iX now?
Enquire on a new BMW iX
Ford Mustang Mach-E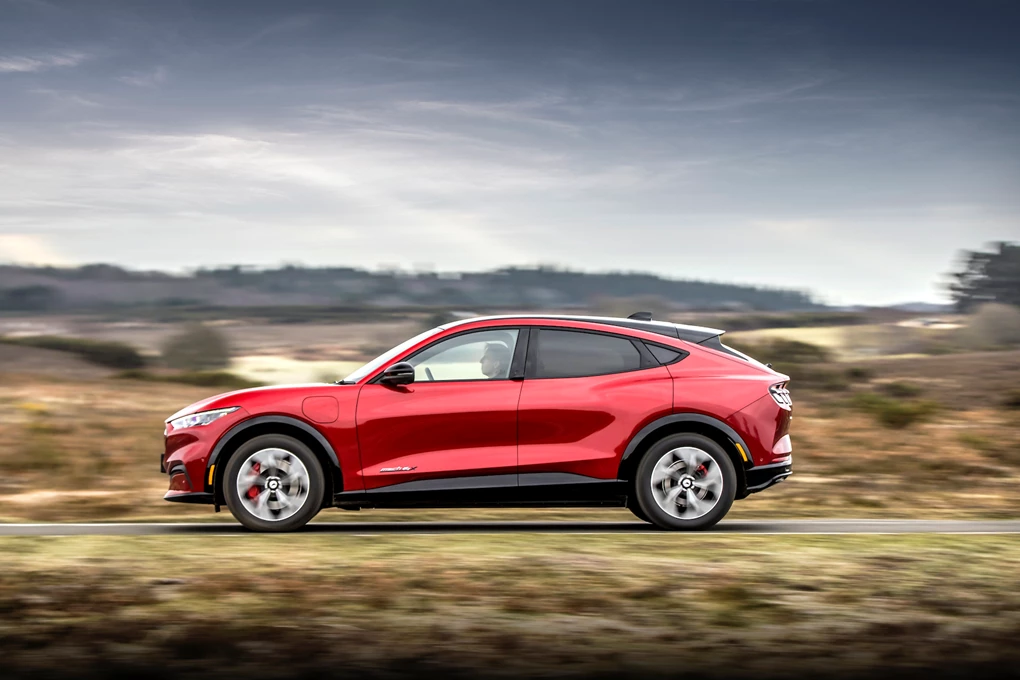 There was quite a delay between Ford revealing its Mustang Mach-E – its first bespoke EV – and its arrival in Britain, but now it's here, and it's certainly impressed us. 
With a Tesla-like cabin design, impressive driving dynamics and radical styling, this is an electric car that won't go unnoticed. With an electric range of up to 379 miles available from versions fitted with the largest battery back, as well as a sporty GT model, there's a lot to like about the Mach-E.
Enquire on a new Ford Mustang Mach-E
MG ZS EV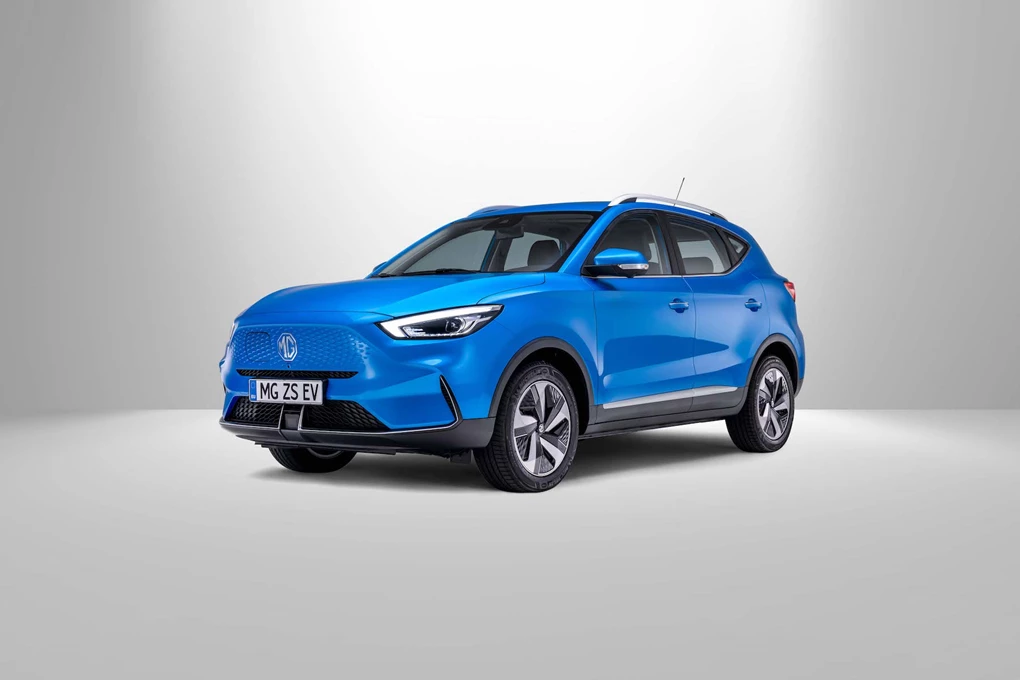 MG is a brand that's on a roll and it's the firm's electric cars that are really helping to drive the popularity. The ZS EV was its first battery-powered model, and proved a success, but now the firm is taking it a step further with a much-improved facelifted version. 
Key to the changes include the addition of a far larger 72kWh battery pack that increases this crossover's EV range by 100 miles to a claimed 272 miles. It also gets more standard equipment and a refreshed interior bringing a far larger and more modern touchscreen system packing new connected services.
Enquire on a new MG ZS EV
Audi Q4 e-tron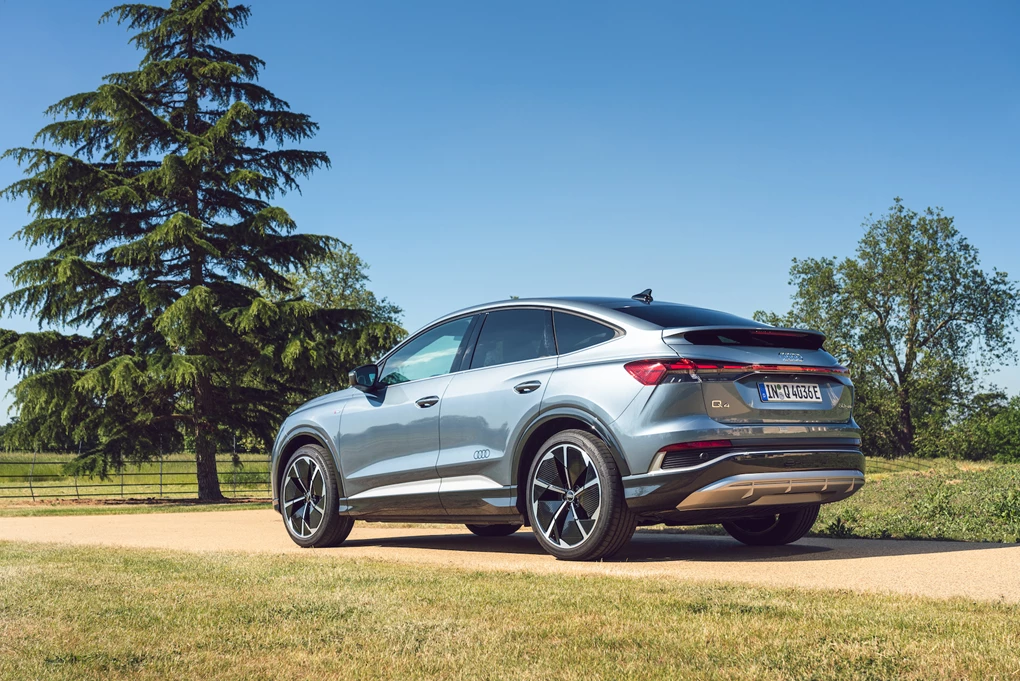 So far Audi's electric car offerings have all been high-end options, but the introduction of the Q4 e-tron serves as a more affordable option. This is a brand-new model for the German firm, and one that comes with a very roomy interior and choice of powertrain options offering an electric range of up to 317 miles.
With the Q4 you also get a very well-built interior, while there's the option of both a roomier SUV option or a sleeker Sportback version. 
Enquire on a new Audi Q4 e-tron
Volkswagen ID.4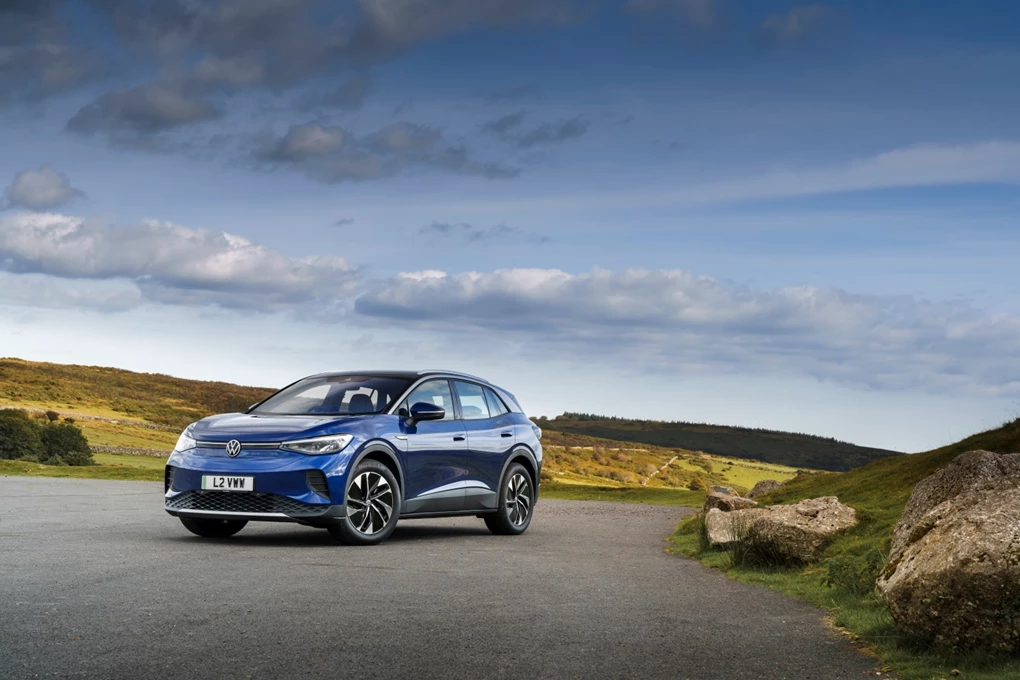 The ID.4 is actually a sibling model to the Audi Q4 e-tron, and uses the same underpinnings and powertrains too. Like its sibling, it's got a lot going for it, with an especially roomy interior and competitive electric range making it a fantastic option in this class. 
Entry-level ID.4 models just slot in beneath the £35,000 threshold, meaning they qualify for the electric car grant, while elsewhere this Volkswagen is good to drive and comes with a generous amount of standard kit. 
Enquire on a new Volkswagen ID.4
Cupra Born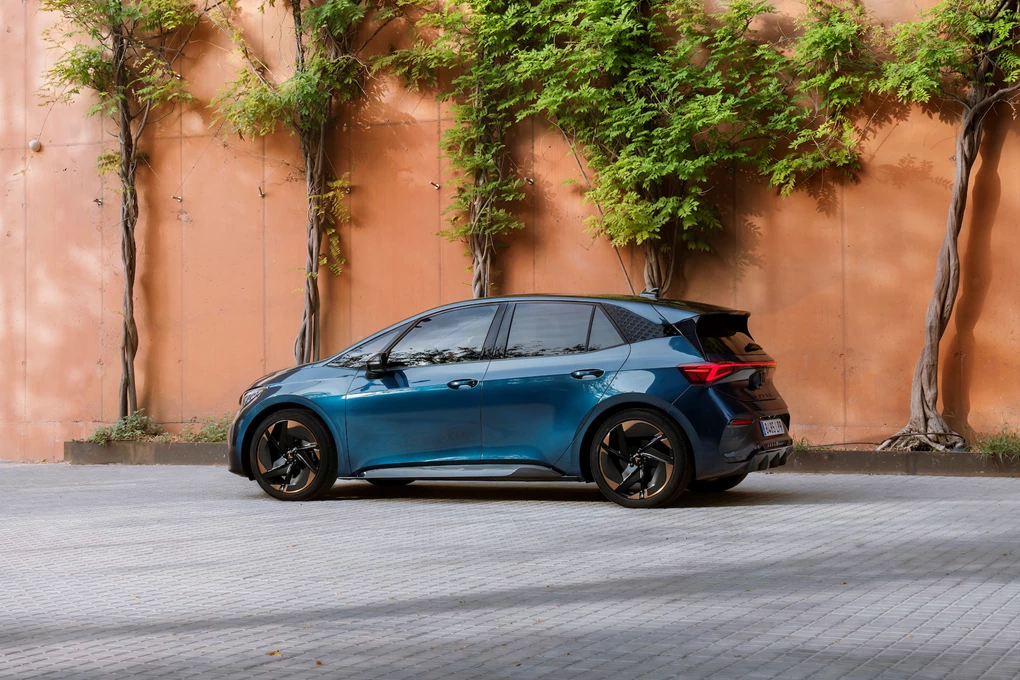 Though Cupra's first EV – the Born – isn't actually available just yet, if you're happy to wait a couple of months it will have already reached the Spanish performance brand's showrooms. Boasting a stylish design and sprightly performance, it manages to be more fun to drive than sibling models – not least the Volkswagen ID.3 that it shares close links with. 
Cupra will offer a range of options to customers, with the top Born offering a fantastic electric range of 336 miles. It arguably gets a better interior than the ID.3 too, as well as an improved media system.
Enquire on a new Cupra Born
Skoda Enyaq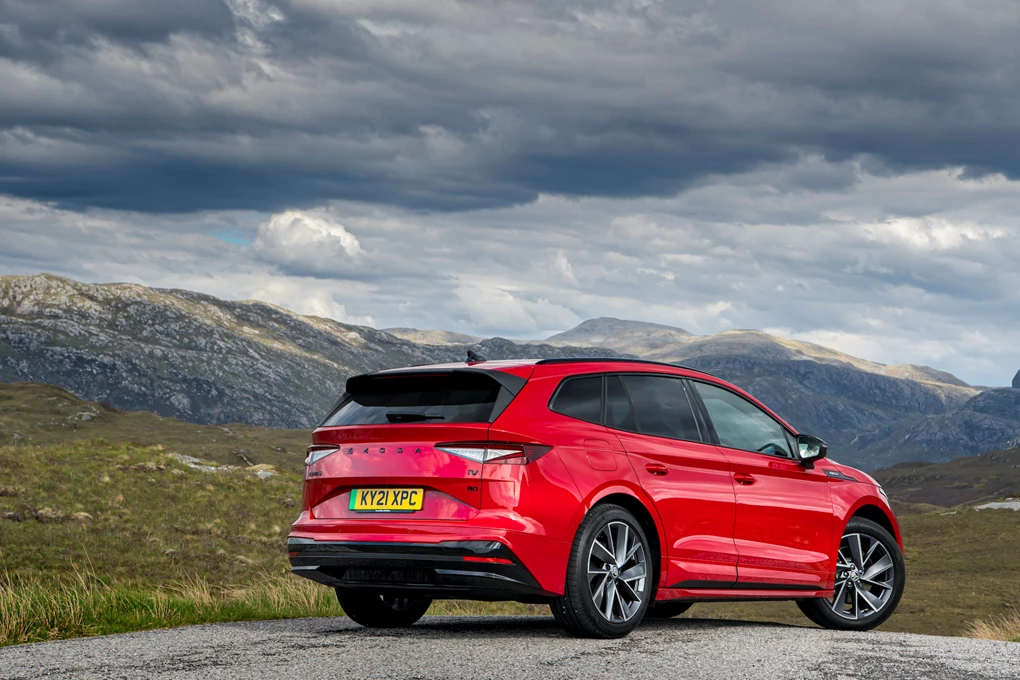 You'll notice just how much the Volkswagen Group is dominating the electric car world at the moment, and this time it's the Skoda Enyaq that would be close to the top of our electric car shopping list. Essentially Skoda's version of the ID.4 and Q4 e-tron, the Enyaq is actually even roomier inside, while more affordable to buy as well. 
With a range of up to 331 miles on offer – as well as sportier all-wheel-drive models, there's little not to like about this Skoda.
Enquire on a new Skoda Enyaq iV
Fiat 500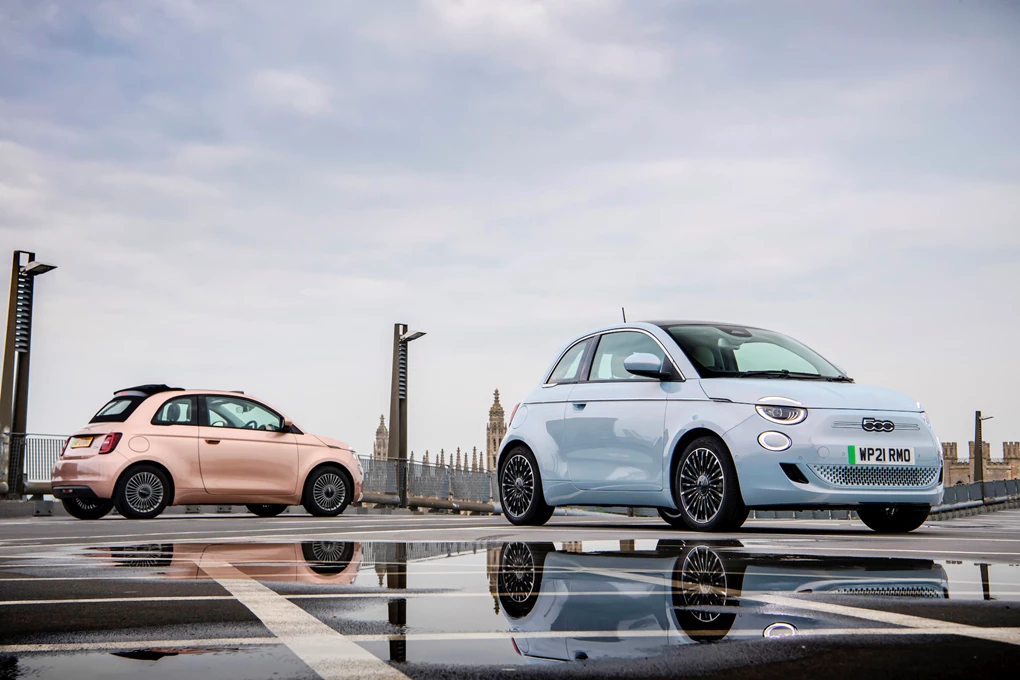 Fiat might have been slow to embrace electrification, but with the arrival of the new battery-powered 500 EV, it's shown that it was worth the wait. Though the petrol version of this city car will remain in production, this new electric model is entirely new. 
Boasting a raft of new technology advancements, it's roomier and better to drive than the petrol model, while offering an electric range of up to 199 miles. You can have it as either a three-door hatch or more stylish convertible, while starting prices of just over £20,000 (after grant) make it one of the most affordable new EVs on the market.
Enquire on a new Fiat 500
Hyundai IONIQ 5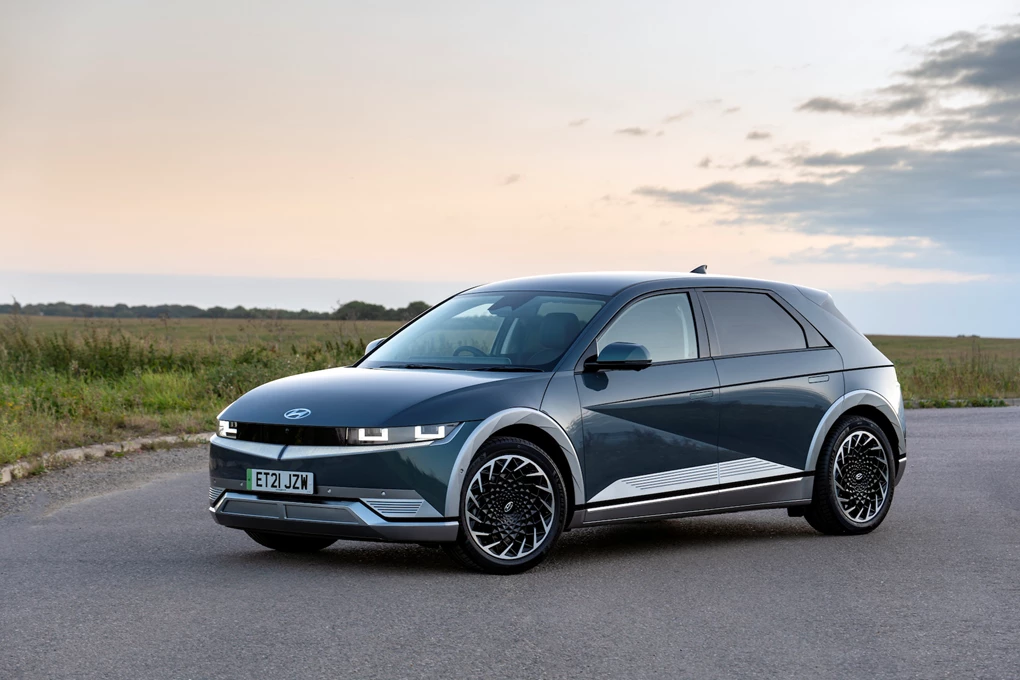 Hyundai is a leader in the electric car world and the model that's been drawing all the crowds in recent months is the IONIQ 5. It's the South Korean firm's first model that sits on a purpose-built EV platform and impresses with its incredibly roomy interior, class-leading rapid charging capability and vibrant styling. 
There really isn't another EV quite like it, while a 298-mile electric range in top-spec models gives it plenty of ability on longer trips. 
Enquire on a new Hyundai IONIQ 5
Porsche Taycan Cross Turismo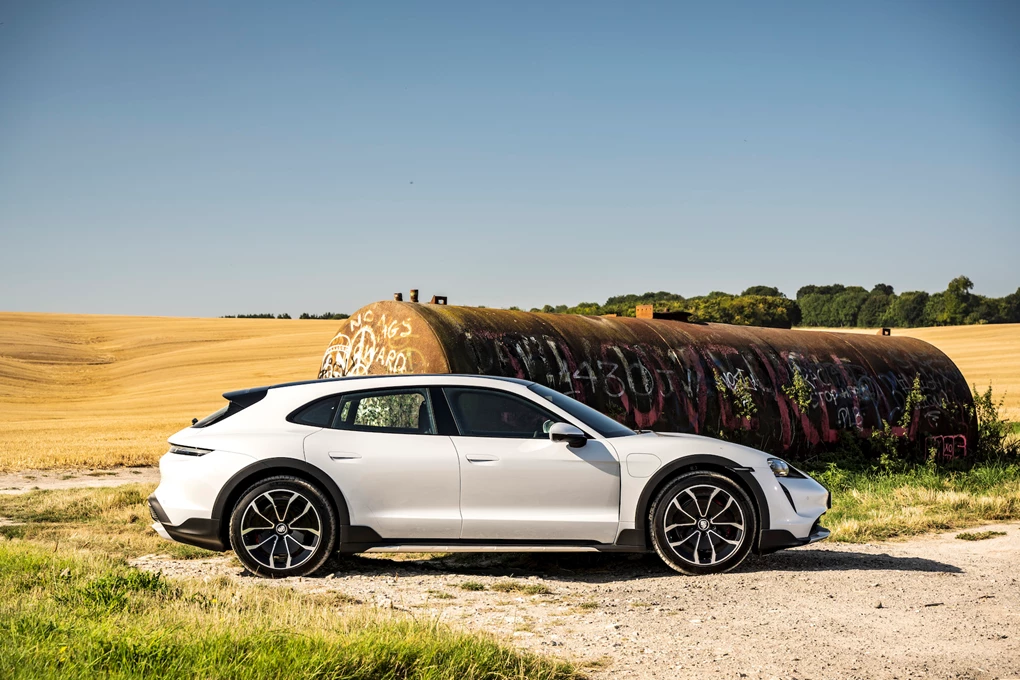 While Porsche might be best known for its sports cars, it's a firm now leading the world when it comes to electric cars too. It was the Taycan that got things off to a fantastic start, and now this is available as a new Cross Turismo. 
Bringing rugged estate car-like styling, greater practicality and the same mix of sportiness and quality that this marque is known for, it's definitely an electric car you can get excited by.
Enquire on a new Porsche Taycan Cross Turismo