Electric cars are gaining momentum at a rapid rate, with the number of options available continuing to rise. 
There are now all kinds of choices, from small city cars through to seven-seat SUVs and plenty inbetween. But the question most still want to know before making the switch to an EV is 'how far can it go'. Though the average daily journey is well within the range of just about every electric car on sale today, that long-distance flexibility is still the deciding factor for many. 
So if you want an EV that won't require regular charging stops, these are the models you should be considering. 
Tesla Model S – 396 miles
It's a testament to just how ahead of its time it was that – nearly a decade on – the Tesla Model S continues to have the longest range of any electric car on the market today. Though it has received various updates over its time, the Model S continues to be a practical and tech-laden EV. 
The firm claims a 396-mile range for its latest car, though it should be noted that this is a US value.
Enquire on a new Tesla Model S
Ford Mustang Mach-E – 379 miles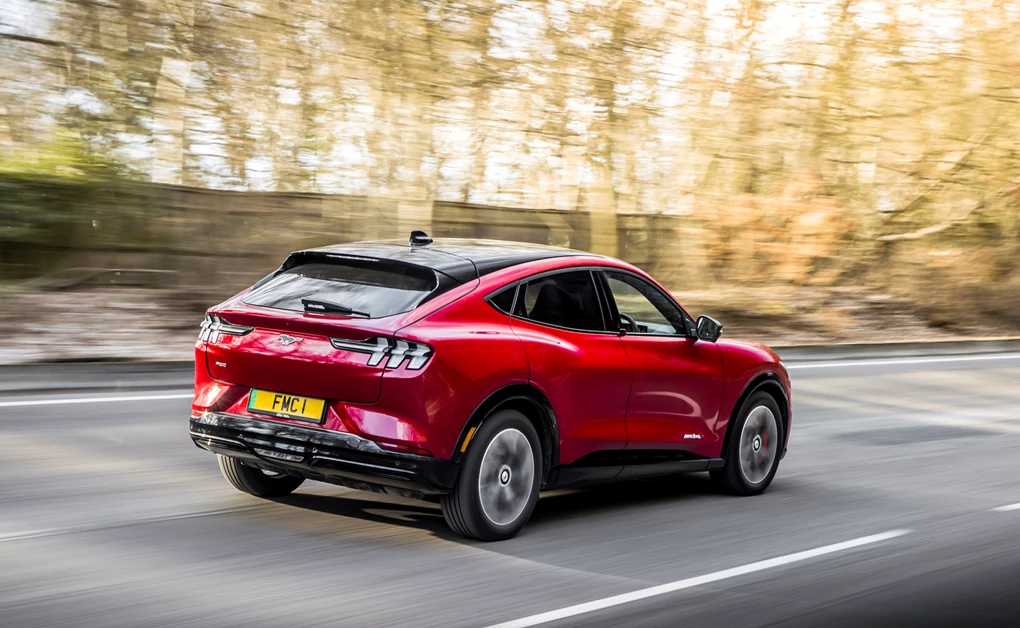 Ford has ensured that its first bespoke EV isn't one that will go unnoticed, and it's safe to say the Mustang Mach-E has achieved that. With its muscle car-inspired looks, tech-laden interior and sporty driving experience, it takes a different path to many other electric cars on the market. 
But its stand-out feature is arguably its range. Choose a version fitted with the large 88kWh battery and rear-wheel-drive configuration, and Ford claims you could get a seriously impressive 379 miles between charges.
Enquire on a new Ford Mustang Mach-E
BMW i4 – 365 miles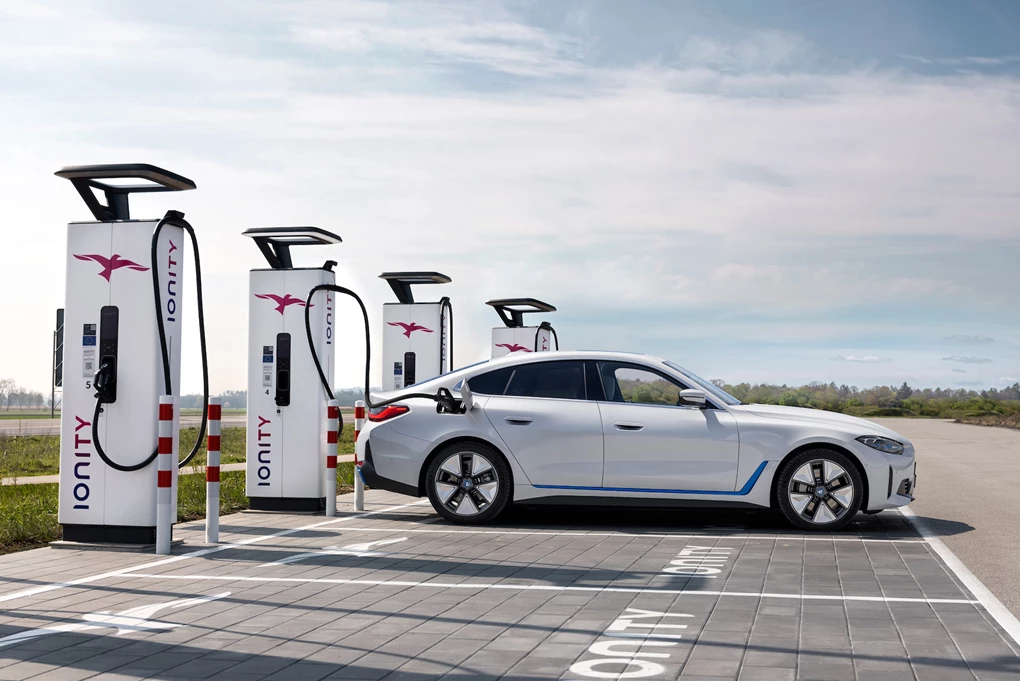 BMW is really ramping up its electric car range, and set to be the star of the show is the i4 – a new saloon model based on the 4 Series Gran Coupe that bodes well in the efficiency stakes because of its naturally aerodynamic shape. 
Packing a premium interior and the brand's latest technology, it's really set to take the fight to the Tesla Model S – something its long 365-mile range will likely help it to achieve when it reaches showrooms later this year. 
Enquire on a new BMW i4
Tesla Model 3 – 360 miles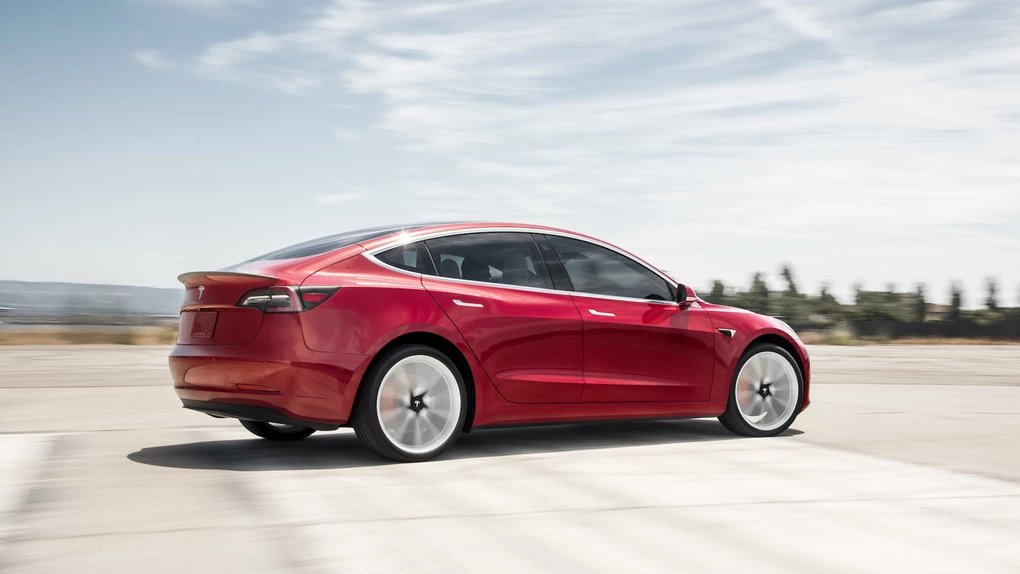 Speaking of the Model 3, this is a car that's proven hugely popular and is now the UK's best-selling EV – wowing buyers with its strong performance, tech-laden interior and also its long range. 
Though even the 'entry-level' Model 3 is capable of a claimed 278 miles on a single charge, you should choose the 'Long Range' version for the best long-distance capabilities, with this able to manage 360 miles on a charge according to Tesla.
Enquire on a new Tesla Model 3
Tesla Model X – 340 miles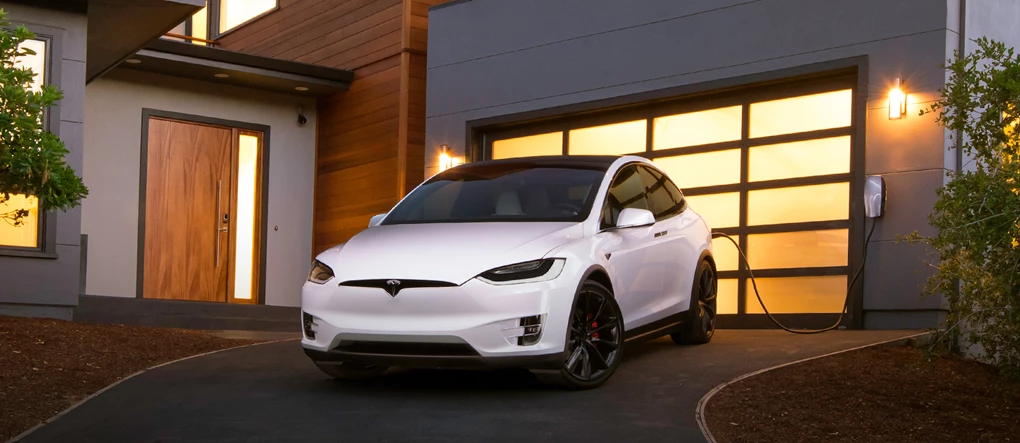 Yes, it's another Tesla on this list, with even the brand's huge Model X able to go the distance, being able to achieve 340 miles on a full charge, though this is – again – based on US values rather than those in Europe. 
Either way, this is a seriously impressive electric car, with a surprisingly good driving experience despite its vast size, while its huge interior is one of the only electric cars you can choose with seven seats on the market today.
Enquire on a new Tesla Model X
Volkswagen ID.3 – 340 miles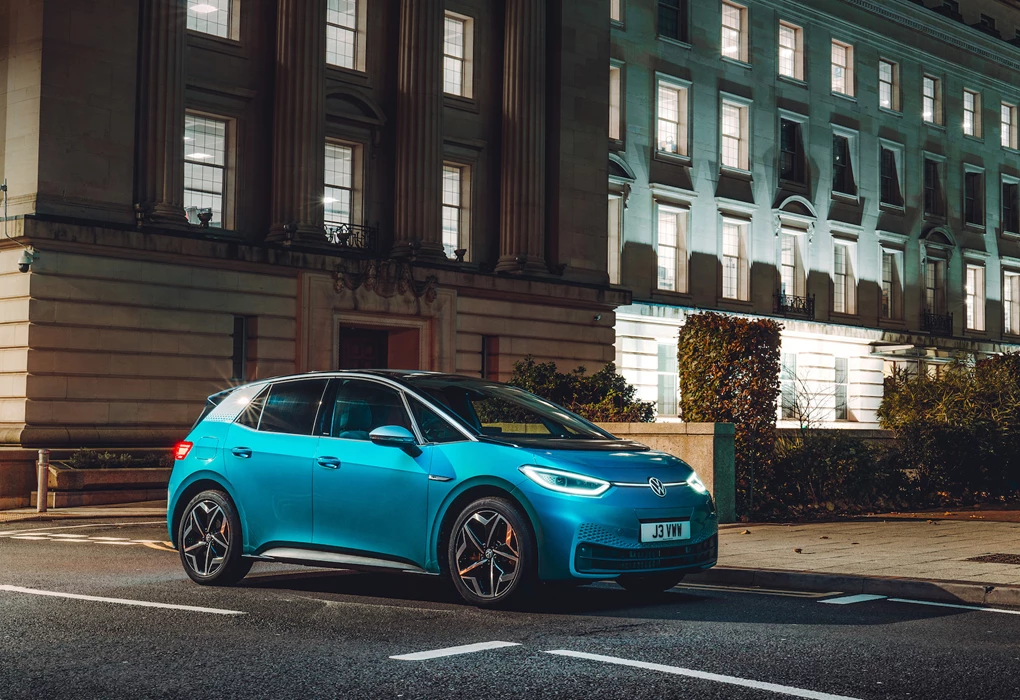 Volkswagen's ID.3 helps to pave the way for Volkswagen's electric future, and it's certainly impressed so far with its funky styling, roomy interior and good driving experience. 
Though the German marque offers a whole range of options to suit plenty of buyers, the one you want if you want the best range is the 'Tour' model, which is the only version to come with a large 77kWh battery, which enables a seriously impressive 340-mile range.
Enquire on a new Volkswagen ID.3
Skoda Enyaq iV – 331 miles
Sticking with the Volkswagen Group theme, next up we have the Skoda Enyaq iV – the brand's first bespoke EV. Though using the same underpinnings as the ID.3, the Enyaq is instead a roomy SUV that's ideal for all the family. 
Like the Volkswagen, you can choose it with a range of battery options, with the 77KWh battery model able to travel for an impressive 331 miles on a single charge. It's worth ticking the box for 125kW rapid charging capability, though, to speed up those charges while you're on the move.
Enquire on a new Skoda Enyaq iV
Audi Q4 e-tron – 323 miles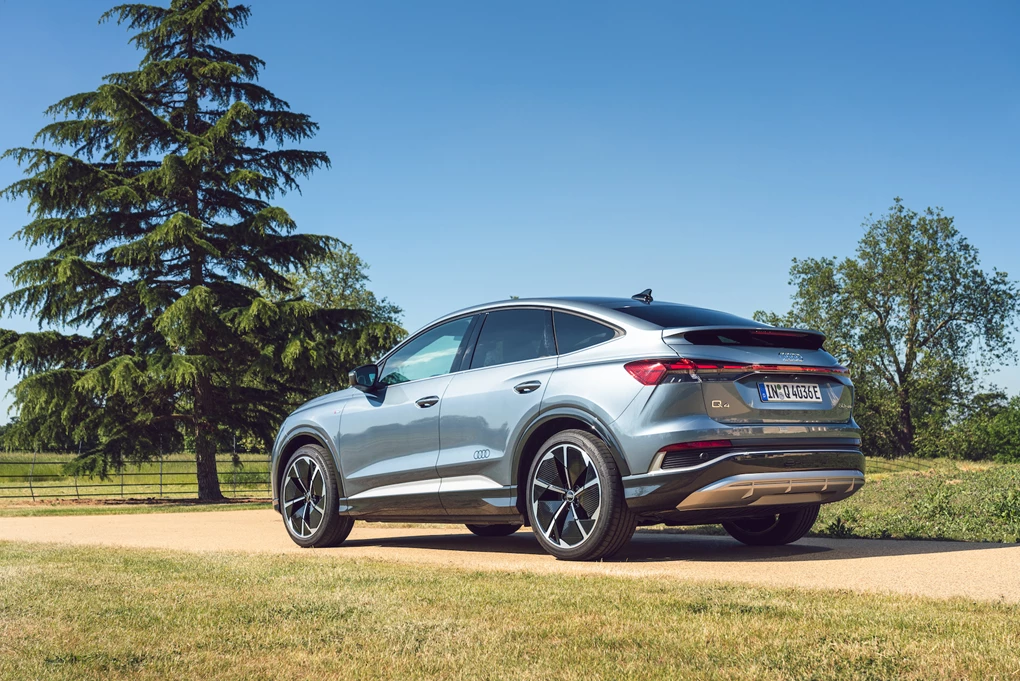 Now for another model using the VW Group's MEB electric car platform, and this time it's Audi's new Q4 e-tron. Offering a roomy interior, superb build quality and an appealing driving experience, this EV is expected to become one of the German firm's most popular cars. 
Again, you'll want the large 77kWh battery if you want the best range, with this Q4 40 e-tron able to achieve up to 323 miles from a single charge in the sleek Sportback body style, or 316 miles if you choose the more conventional SUV body style.
Enquire on a new Audi Q4 e-tron
Volkswagen ID.4 – 322 miles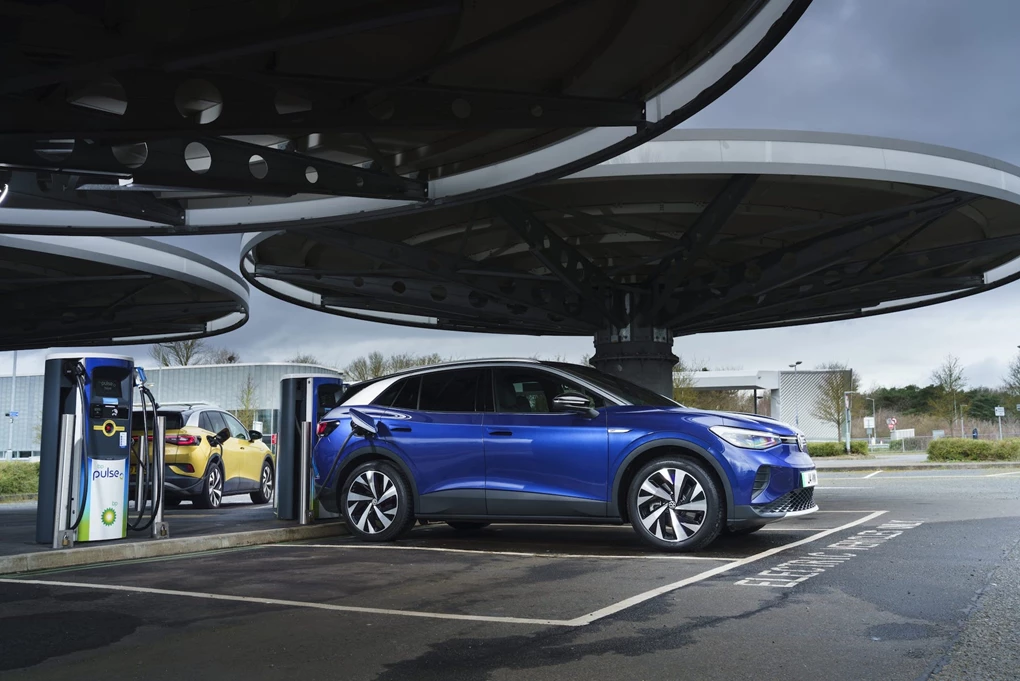 The Volkswagen ID.4 is essentially a sibling model to the Enyaq and Q4 e-tron, and also excels with its spacious interior and surprisingly good driving experience. 
Both 52kWh and 77kWh battery options are available, but you want to choose the latter for the best range, with Volkswagen claiming the ID.4 can go up to 322 miles when specified in the entry-level 'Life' trim level.
Enquire on a new Volkswagen ID.4
Hyundai Kona Electric – 300 miles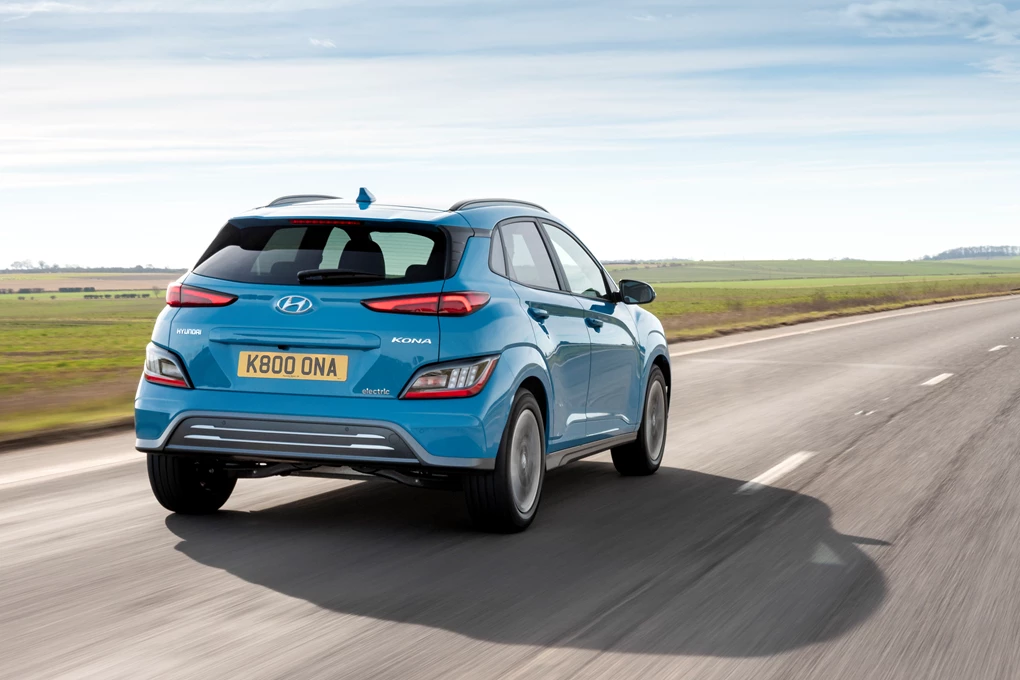 Hyundai is one of the brands right at the forefront of electrification, with a range of solutions available to suit a range of buyers. But for the longest range you want the brand's seriously impressive Kona Electric, which – when combined with a 64kWh battery – allows for an electric range of 300 miles. 
That's the most of any electric car that qualified for the plug-in car grant, which brings the Kona Electric's price down to £32,550. With funky styling and generous equipment levels, this Hyundai certainly ticks plenty of boxes.
Enquire on a new Hyundai Kona Electric