Dog ownership is more than just having a fluffball around to pet, it's a way of life.
Our pooches are part of the family, and as a result, they're just as important to factor in big decisions as anyone else — be that choosing where to live, what furniture to get and of course, the cars we drive.
Maybe you've been a long-time custodian of a pup and are in need of a new car, or you're new to dog parent life and want to change into a fresh motor to adjust. Either way, we've picked out the best cars for dog owners… 
BMW 5 Series Touring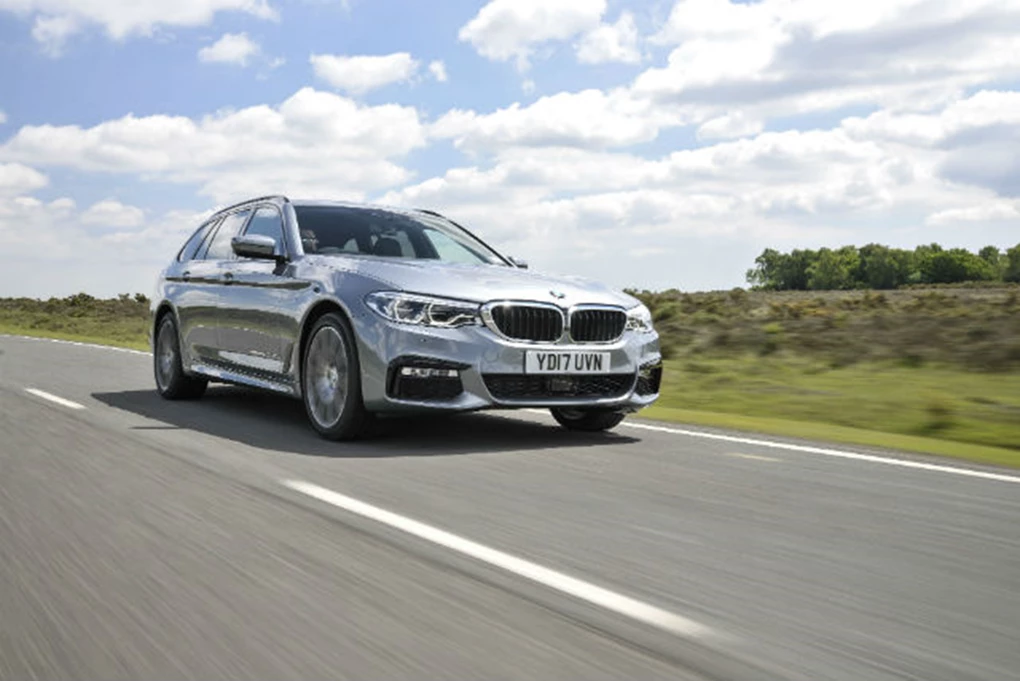 See Available 5 Series deals
When it comes to finding the right car to ferry a dog around in, estates are often the best choice — so we're starting with the go-to option in this segment.
The BMW 5 Series Touring has been long commended for its ability to offer an interesting driving experience in an efficient and practical package, and its accessible boot means getting Fido in and out of the car for trips to the park is a breeze. With 570 litres available in the back, carriers for dogs of all sizes should be able to get in without issue — so it's going to be comfortable for your pup no matter what. 
Ford Focus Estate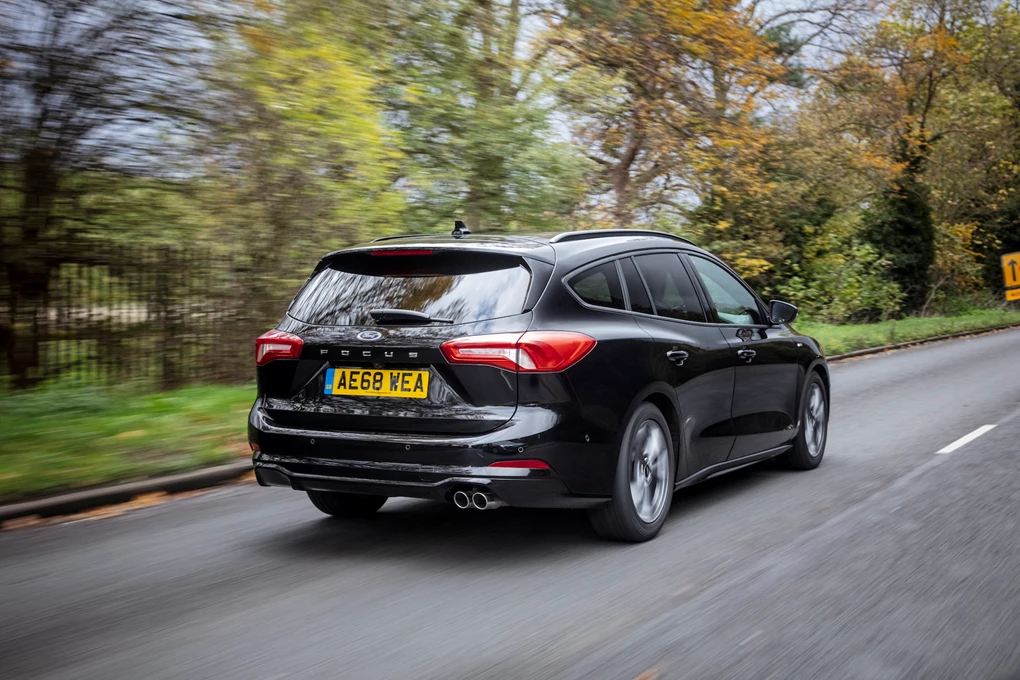 See Available Focus deals
If you're looking for an estate a little smaller than something the size of a 5 Series Touring, yet still want good levels of practicality and quality, then why not consider a Ford Focus Estate?
The elongated version of the popular hatch boasts an impressive 607 litres — so it's actually more capable than the 5 Series despite its size — so there's no fear about your pooch being able to get in. Ford also offers a range of dog guards in its accessories catalogue, making life that little easier.
Skoda Octavia Estate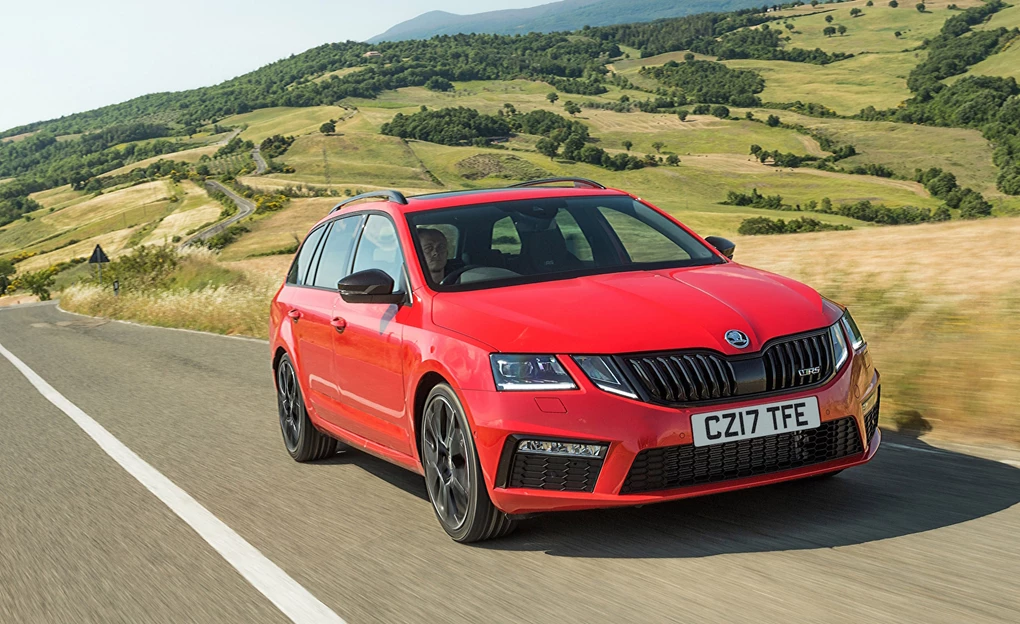 See Available Octavia deals
Skoda's Octavia Estate is one of the best-value practical cars on the market, and that makes it an intriguing prospect for dog owners. With a whopping 610 litres of boot capacity on offer, there's plenty of room for your pup to chill in the back.
It doesn't compromise on overall quality and driving enjoyment either. Why not look towards a vRS for some driving thrills when your retriever is at home?
Volvo V90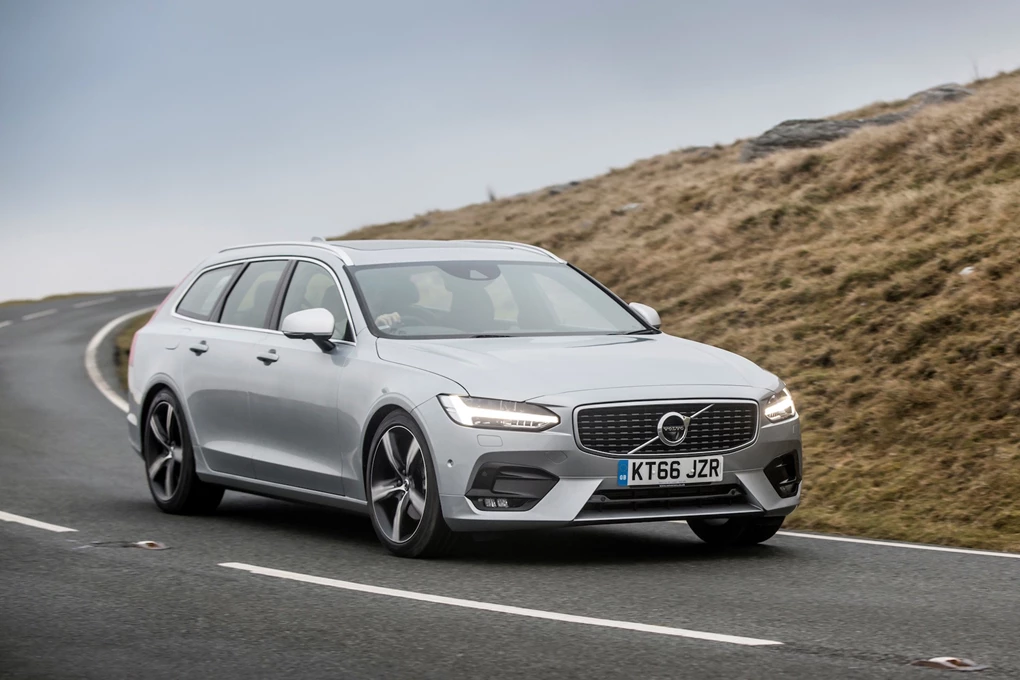 See Available Volvo V90 Deals
With gorgeous looks, bags of luxury and an impressive suite of safety technology, there's a lot to like about the Swede.
With 560 litres of boot space available, there's plenty of room for your dog and Volvo's range of accessories such as rugged boot liners will help keep the dirt and hairs off the upholstery.
SEAT Leon Estate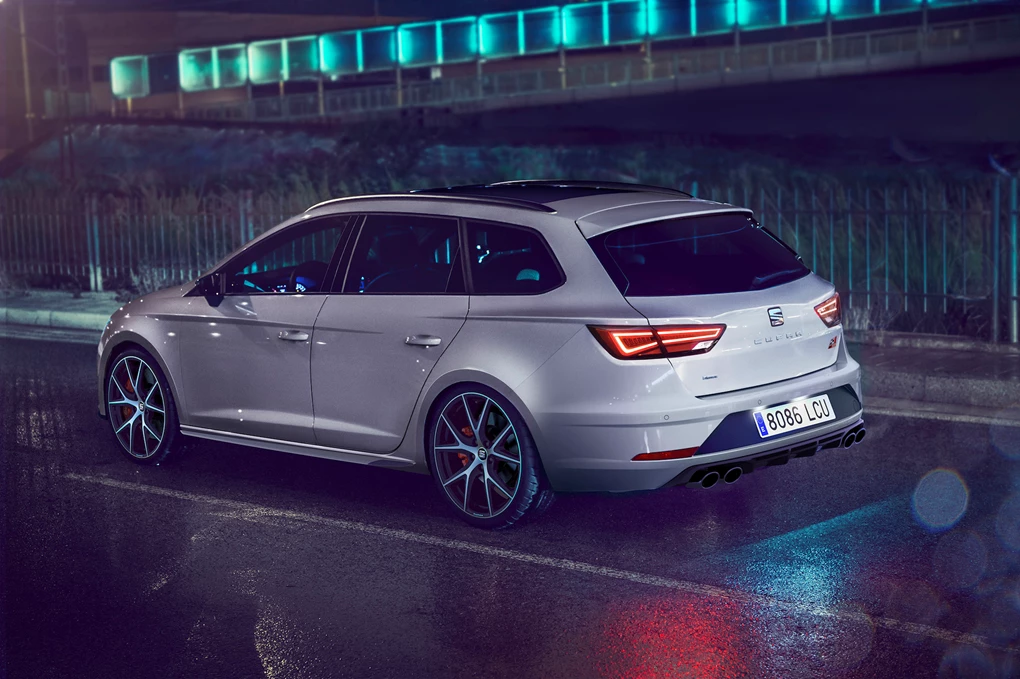 See Available Leon deals
The estate from Spain is one of the most compelling options on the market. It offers stylish looks, VW Group quality and a range of engines — from efficient diesels to high-performance petrol Cupra variants.
587 litres of boot capacity will appeal to dog owners too, while a pet pack is available optionally — adding a cargo separation grille, protective seat cover and luggage lining.
Mercedes-Benz E-Class Estate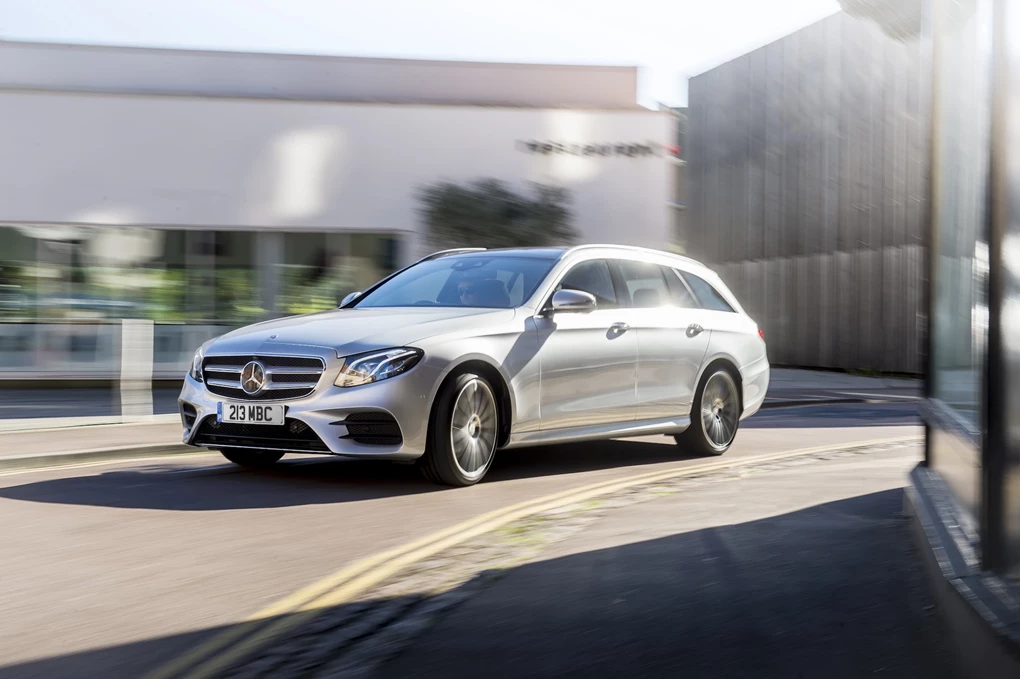 See Available E-Class deals
Rounding out our selection of premium estates is the Mercedes-Benz E-Class. This luxurious wagon offers a plethora of comfort features, sleek and subtle styling plus a wide spectrum of powertrain choices to suit all needs.
With a mammoth 640 litres of boot space, there's no struggle to fit a pooch in the car either. 
Land Rover Discovery Sport

See Available Discovery Sport deals
Land Rover's Discovery Sport brings the rugged off-road appeal of the brand to a more every-day usable package — and one that's great for dog owners.
Folding the third row of seats flat leaves 963 litres of boot capacity — making it the most capable on this list — while a factory-option Foldable Pet Carrier means it's easy to have ready for Rover to hop in. 
Renault Kadjar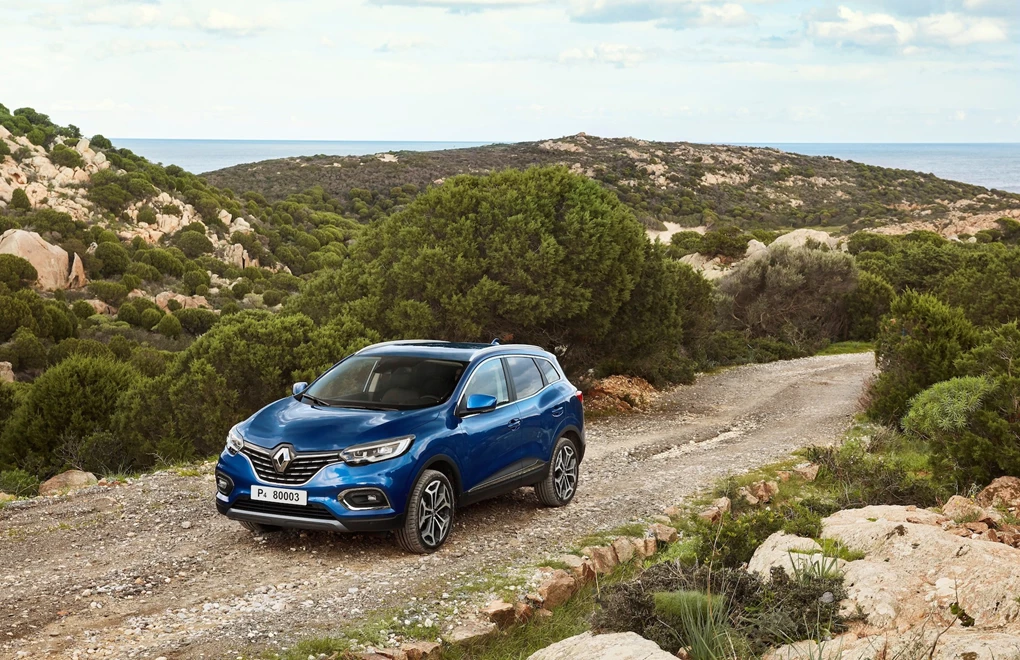 See Available Kadjar deals
Crossovers are the chic thing at the moment and being a dog owner doesn't mean you need to miss out on the trend. Take the Renault Kadjar, for example. With 472 litres of boot space on offer, there's a lot of room to make use of and a host of boot liner accessories are available to tailor the car to your needs. 
Dacia Logan MCV Stepway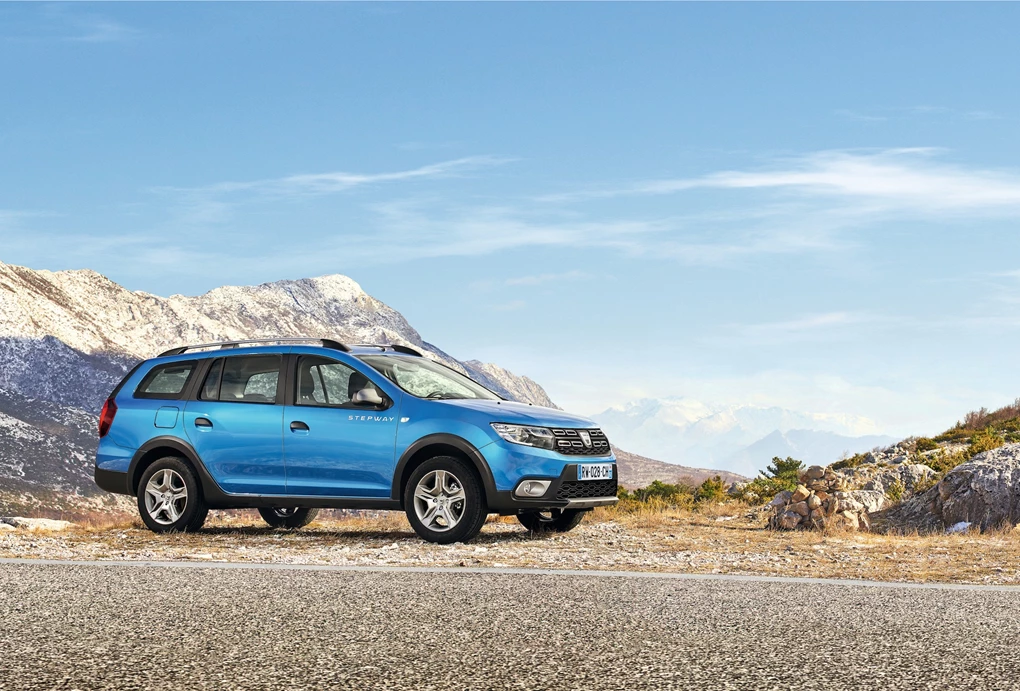 See Available Logan Stepway deals
Want an affordable and rugged car for all your dog ownership needs? Step in the Dacia Logan MCV Stepway. This Romanian machine boasts an impressive 573 litres of boot space — at a starting price of just £12,495. For sheer pounds-to-practicality value, it's hard to argue against that. 
Peugeot 308 SW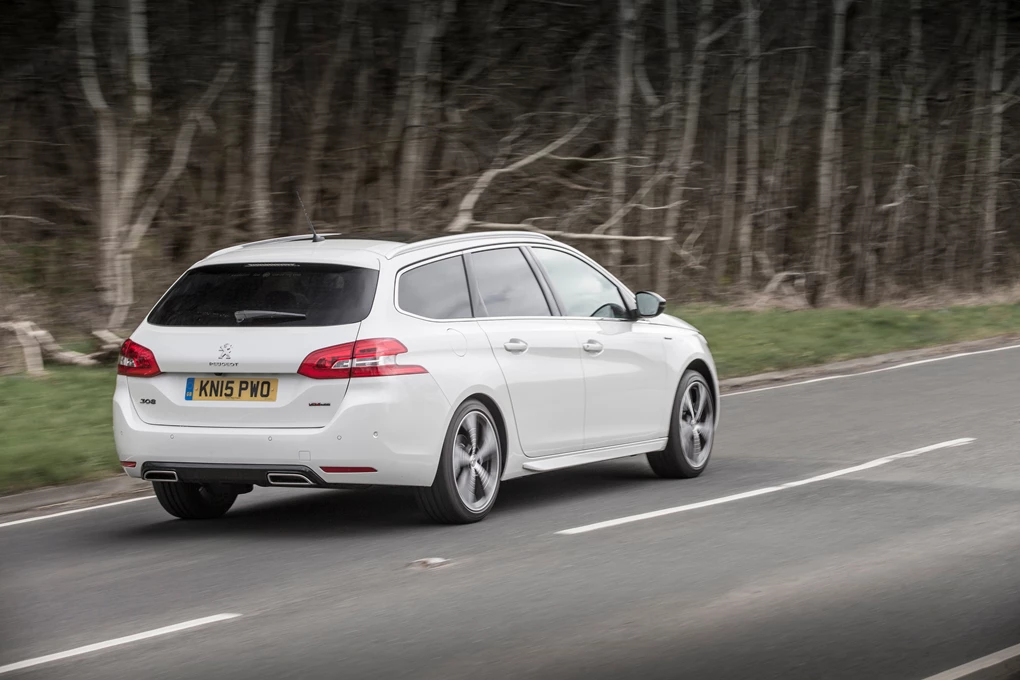 See Available 308 Deals
Peugeot's 308 may be aging now, but its SW estate variant remains a compelling choice for dog owners. It still offers a stylish look both inside and out, along with a respectable 660 litres of capacity in the boot — ideal for dogs of all sizes.