Electric cars have come along way in recent years – not only in quality, but also in how many there are to choose from.
With more manufacturers trying to tap into this ever-growing market, it can be difficult to sieve through the different options and pick the right car for you.
To offer you some help, we've put together the best 10 EVs for 2019, so one of these might catch your eye…
Volkswagen e-Golf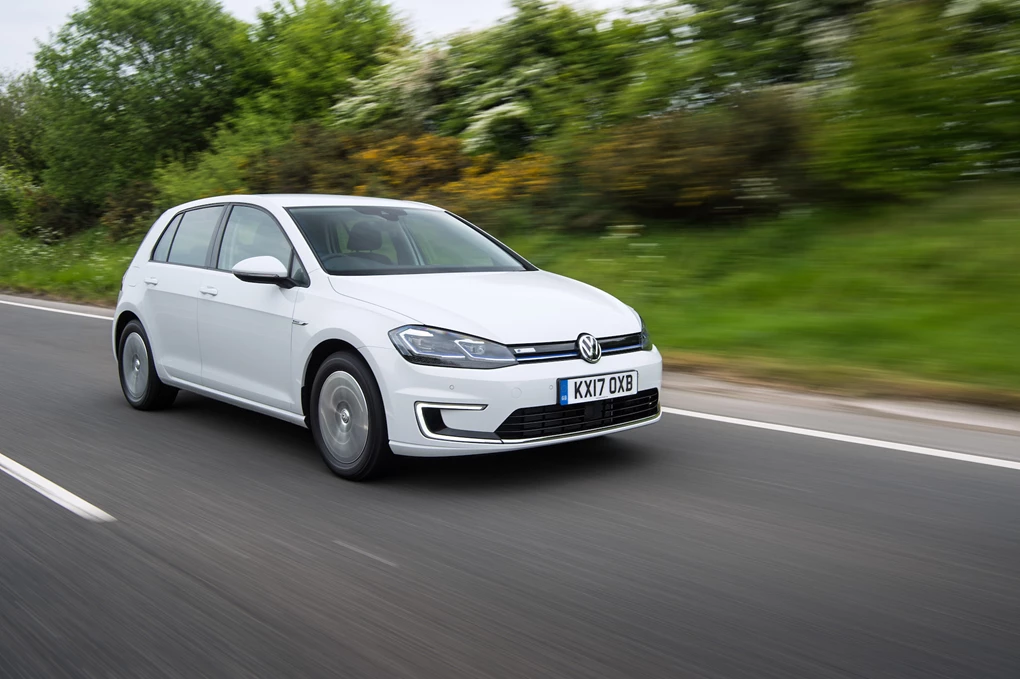 See Available E-Golf deals
The tried and tested Volkswagen Golf is a reliable family hatchback – a good all-rounder you could say. And the addition of an electric powertrain only adds an extra dimension to the model, giving it even more breadth across the motoring spectrum. Along with having an impressive 186 miles of range, the e-Golf is affordable, meaning you don't have to splash out to reduce your emissions.
Mini EV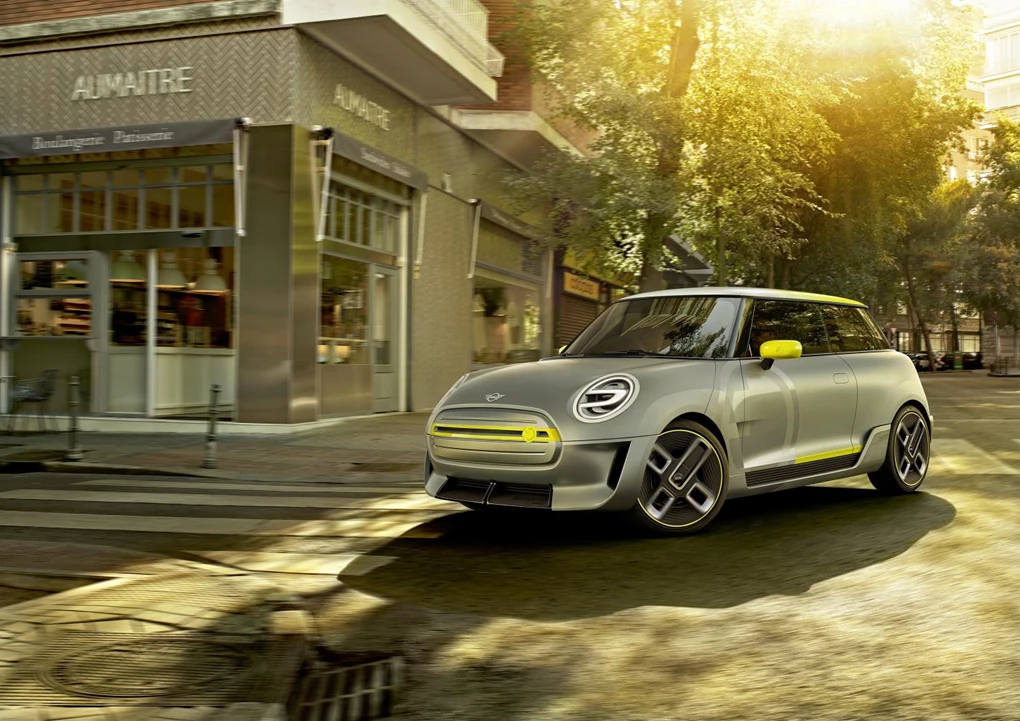 See Available MINI deals
For 2019, Mini is set to introduce an all-electric version of its popular three-door Hatch. The Mini EV will share the powertrain of parent company BMW's own electric hatchback – the i3. This means it'll likely to have the same range, which, like the e-Golf, is 186 miles. Mini also promises that the Mini EV will be a proper four-seater, unlike the old Mini E (a trial electric model from 2008) that had no backseats due to the placement of the batteries.
Nissan Leaf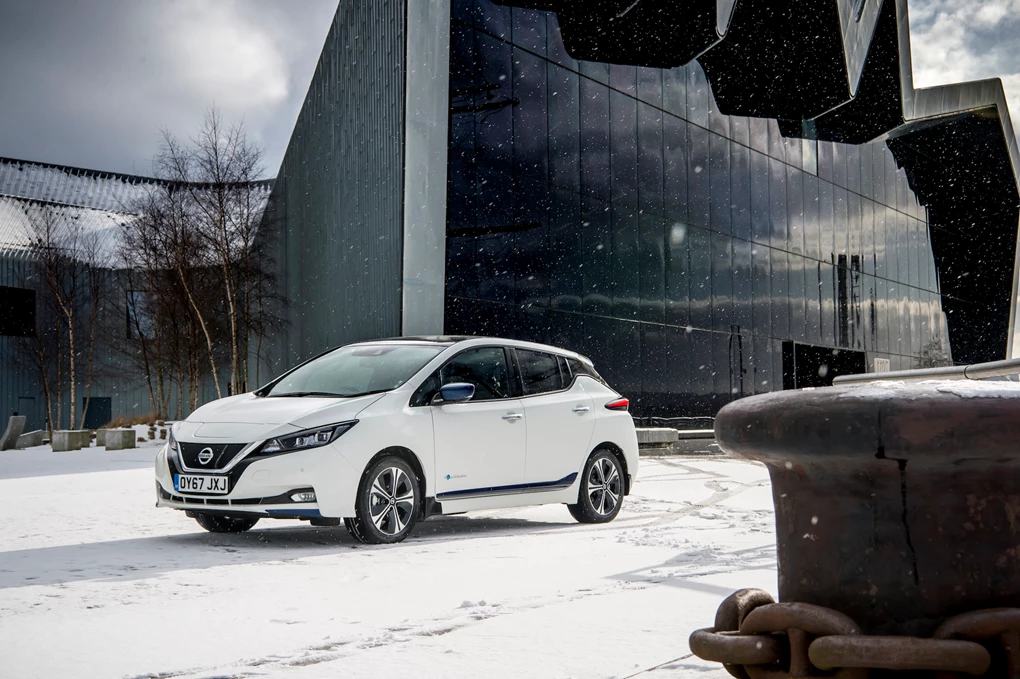 See Available LEAF deals
The Nissan Leaf was one of the first and most popular affordable EVs when it came out in 2010 and, now in its second generation, is better than ever. The Leaf has a powertrain that offers a good blend of performance and range. Just to put that into perspective, it'll do 0-60mph in under 12 seconds and has 151 miles of range. The Leaf is affordable to buy and own – what's not to like?
Renault Zoe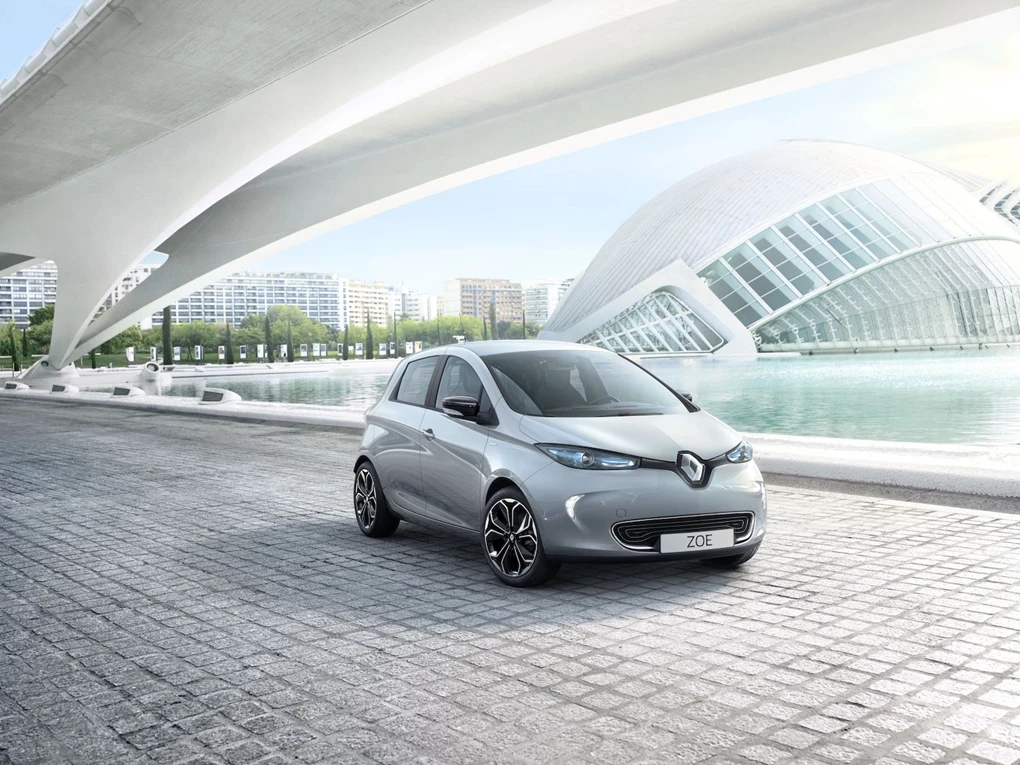 See Available ZOE deals
There's a lot the Renault Zoe has to offer as a great city car. Not only is it small (yet spacious on the inside) and nippy, thanks to an impressive powertrain capable of 250 miles, but it's also funky and stylish to look at, showing EVs don't always have to be the boring and sensible choice. The Zoe really shines in the urban environment – the place where we really need EVs the most. It's designed to work there well and it really does. 
Honda Urban EV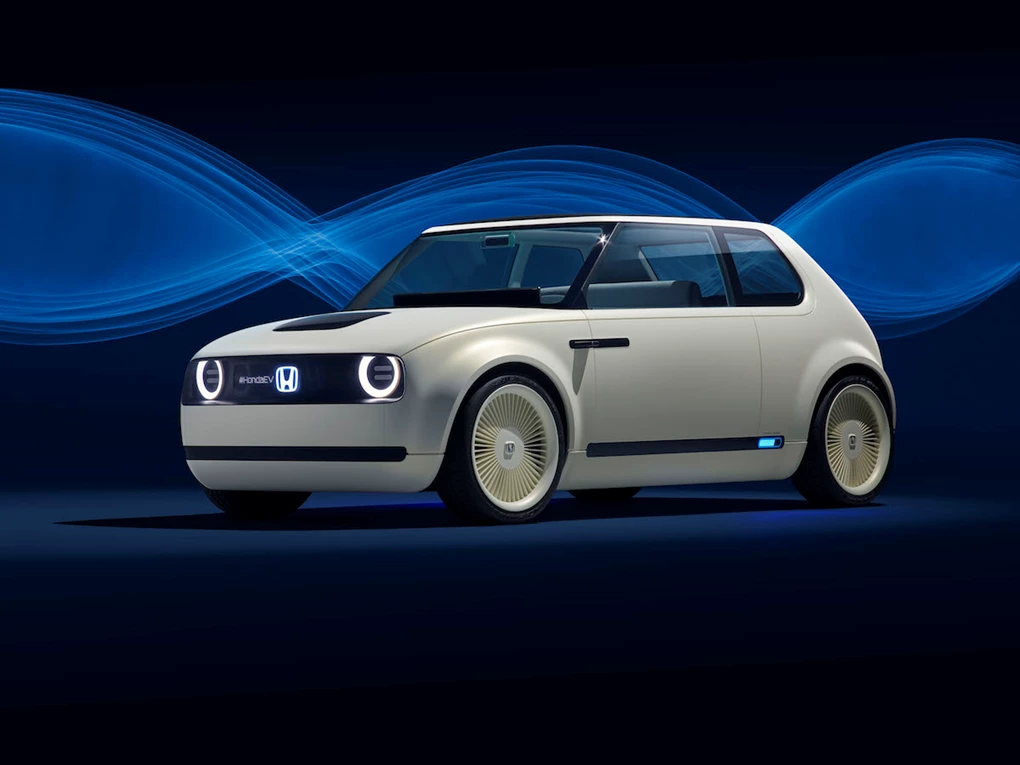 See Available Honda deals
Another funky option is the Honda Urban EV – a highly anticipated car that is set to launch this year. When it came out as a concept it caused quite the stir, forcing Honda to put it into production for the world to experience and enjoy. Featuring a simple yet interesting design, the Urban EV should bring a certain flare some other EVs lack. We, for one, can't wait to see more of it.
Hyundai KONA Electric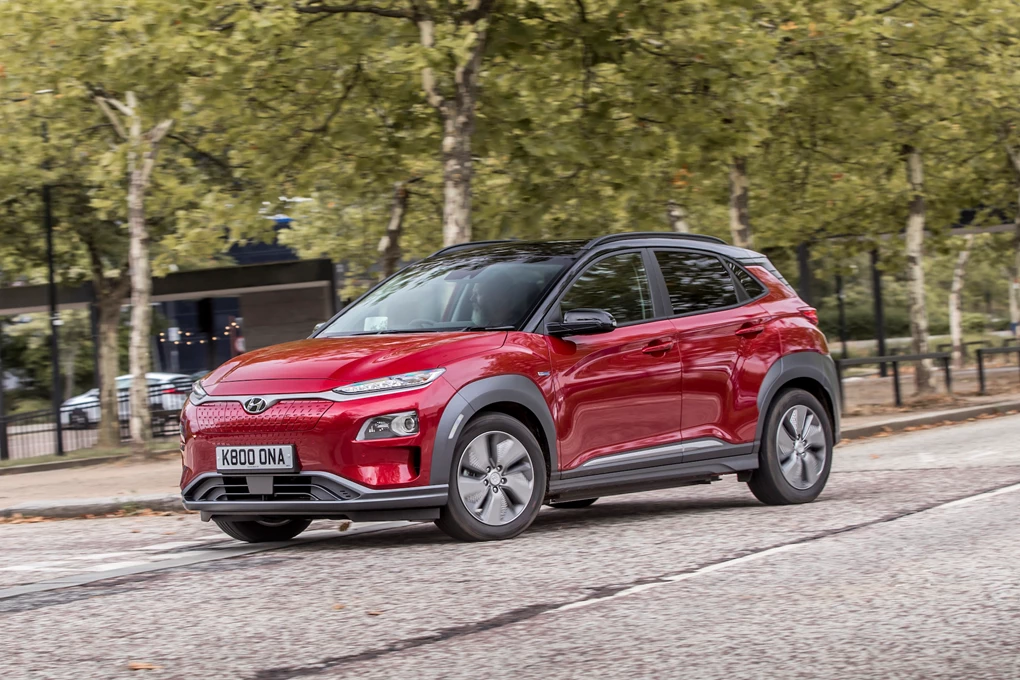 See Available KONA deals
Hyundai's electric crossover, the KONA Electric, has a lot going for it. Straight off the bat, it's well-priced at under £30,000. Furthermore, it has a very good range. And we mean very good – with the top-end 64kWh model capable of going 300 miles on a single charge. The KONA Electric is as good to live with as the standard KONA, as it is rather good to drive and comes with a lot of great features.
BMW i3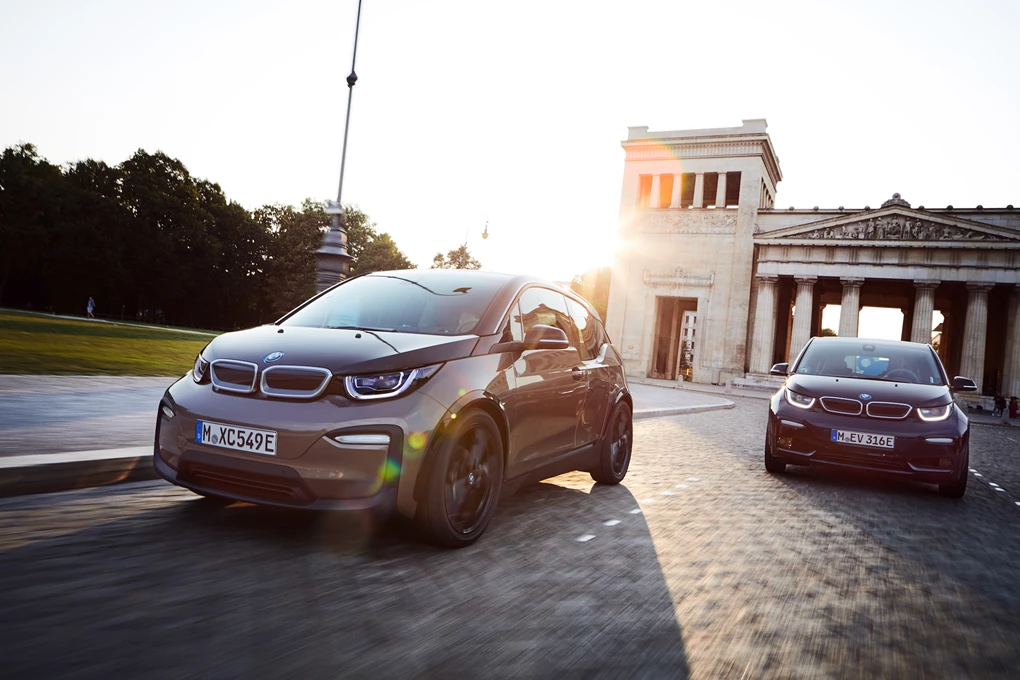 See Available i3 deals
Right, so we've gone through a lot of affordable EVs. What if you want something a bit more upmarket that comes with zero emissions and is great around town? Well, take a look at the BMW i3. There's a lot to choose from with the i3. You could go with the standard option, the range-extended model for maximum range that comes with a small petrol generator, or if you want some more performance, there's the i3S, which has a 14bhp advantage over the standard car. All i3s offer a premium feel and drive coupled to a great electric powertrain.
Volkswagen e-Up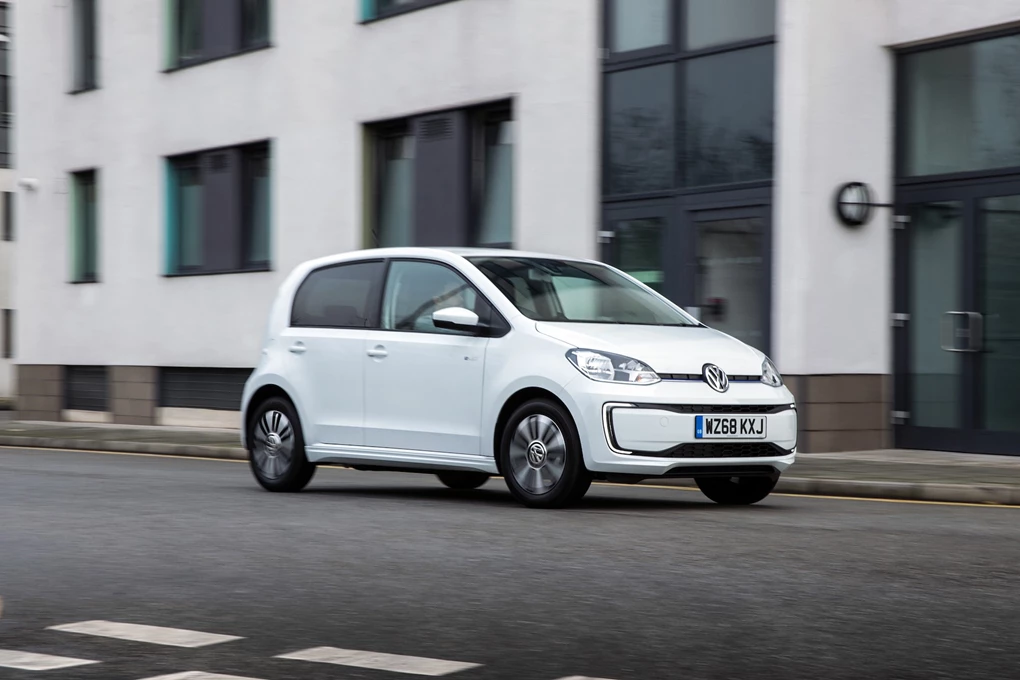 See Available Up! Deals
Like the Renault Zoe, the e-Up is an electric car designed to thrive in the urban environment. With a range of over 100 miles, it doesn't have the excellent range of say, the KONA Electric, but for short trips around town, that's more than enough. It's also a tad expensive at just over £24,000, although that's the price you will pay for an upmarket electric city car.
Jaguar I-Pace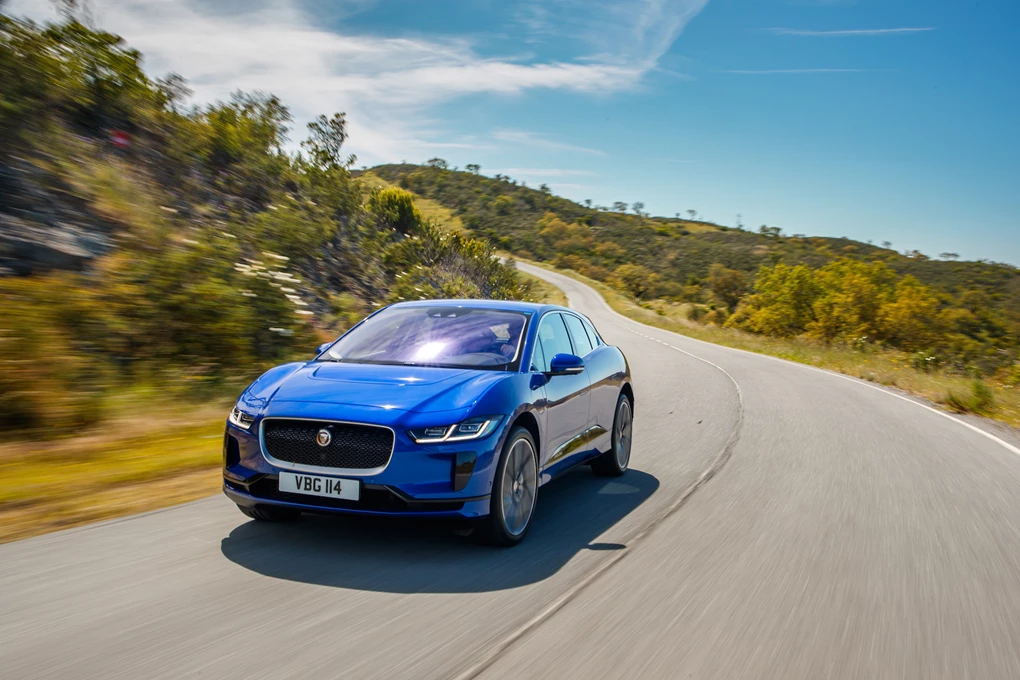 See Available I-Pace deals
Speaking of upmarket EVs, here's the Jaguar I-Pace – the British firm's first attempt at a zero-emission vehicle. Though, to be honest, attempt isn't the right word for the I-Pace, because it's a great electric SUV. Not only does it look good inside and out, but there's function underneath all that form. It's quick with a 0-60mph time of under five seconds and when you combine that with a range of close to 300 miles, you've got one strong contender in the premium EV segment.
Hyundai IONIQ Electric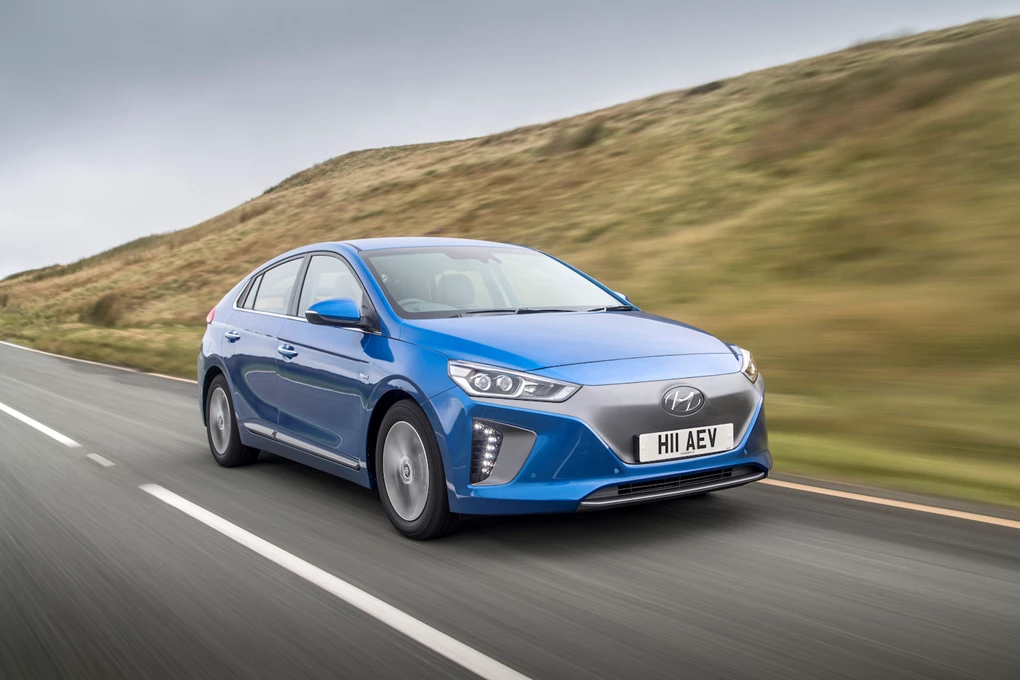 See Available IONIQ deals
Hyundai's Toyota Prius rival, the IONIQ, is a smart hatchback. However, in the fully electric guise, it's more of a rival for the Leaf, as they're both small cheap EVs. Its 174-mile range isn't revolutionary, but good enough – and there's always the IONIQ hybrid if you want more range. At just over £20,000, the IONIQ is cheaper than the Leaf, meaning this might be the best buy for those on a budget.