A hot hatchback is a car many a driver would love to get their hands on at some point in their lives, and some of the current crop are excellent.
You have a mix of newcomers and established models, with all of them able to consider themselves some of the most fun cars to drive.
But out of our top three, which one comes out on top?
Ford Fiesta ST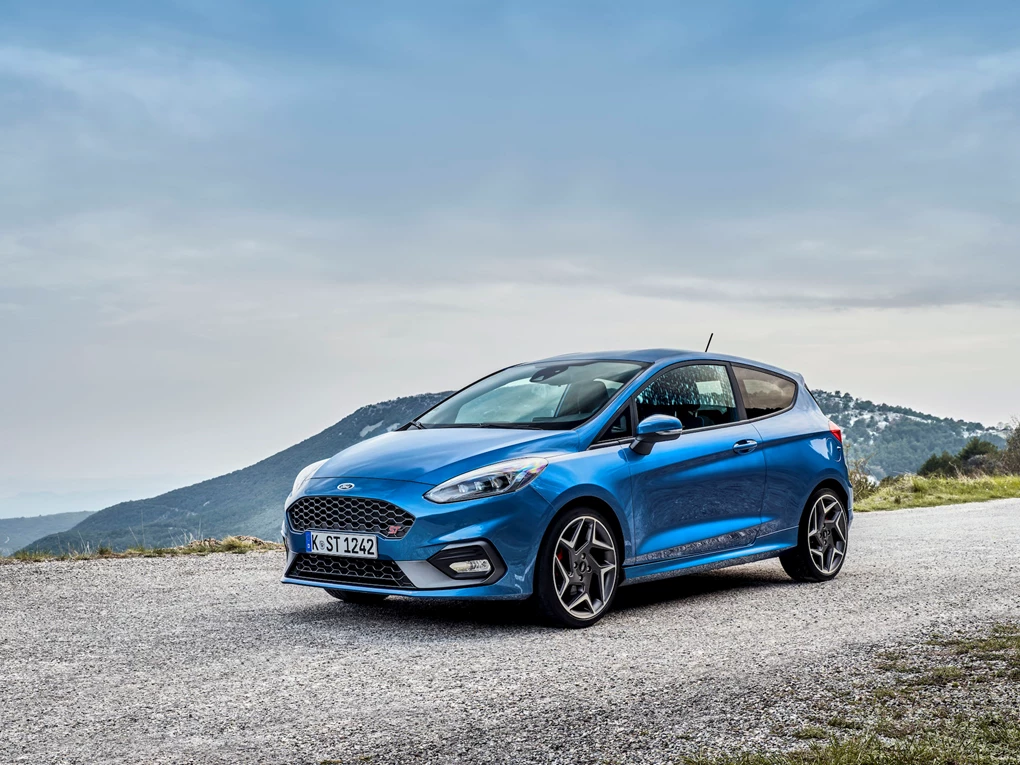 See Available Fiesta ST deals
Widely considered to be the best hot hatch currently around, Ford has recently released the new version of the Fiesta ST, and it comes crammed with high levels of tech and an all-new powertrain for improved performance.
Although the engine is smaller in the 2018 model than its predecessor, the Fiesta ST packs a 197bhp punch from its 1.5-litre three-cylinder turbo unit, and with the six-speed manual transmission and launch control, it can get from 0-60mph in 6.3 seconds and go on to a top speed of 144mph.
To make the package even more appealing, Ford can fit the Fiesta ST with multiple safety systems, such as lane keeping assist, traffic sign recognition, blind spot information and driver alert. All of that comes alongside a B&O Play speaker system, the Sync 3 infotainment system, Recaro sports seats, climate control and an active valve exhaust. The top spec ST3 also comes with a mechanical slip differential for further improved cornering.
The 292-litre boot should be big enough for most situations, and with prices starting from £18,995, the Fiesta ST is a great package for a great amount.
Skoda Octavia vRS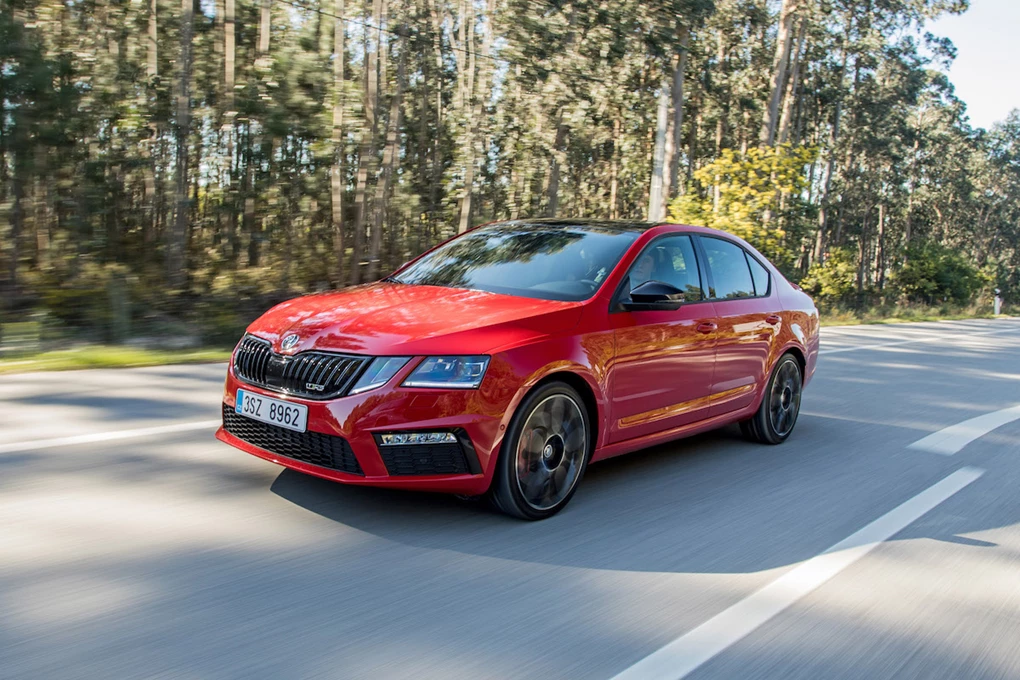 See Available Octavia VRS deals
Even though it might not be as exciting to look at as other hot hatches, the Octavia vRS is what you might refer to as a 'sleeper' – a model that is much faster than it appears.
With the vRS based on the incredibly practical Octavia hatch, customers will find one of three engines under the bonnet – with the top-spec option a 2.0-litre turbocharged petrol engine developing 242bhp and 370Nm of torque. That engine is paired to a seven-speed DSG automatic transmission, allowing you to get from 0-60mph in 6.4 seconds and reach a top speed of 155mph.
Based off the SE L spec, the vRS comes with LED headlights and daytime running lights, intelligent light assistance, privacy glass on the rear windows, microsuede and leather upholstery, front assist braking, an eight-inch touchscreen infotainment system, the 10.25-inch Virtual Cockpit instrument display, cruise control and climate control. With the vRS treatment, Skoda adds a sportier body kit, a performance mode, larger alloys and a rear spoiler, with the option to add further performance gear.
With its 590-litre boot, it will swallow up most things you will need, and with a starting price of £25,865, it is surprisingly good value considering the performance available.
Volkswagen Golf GTI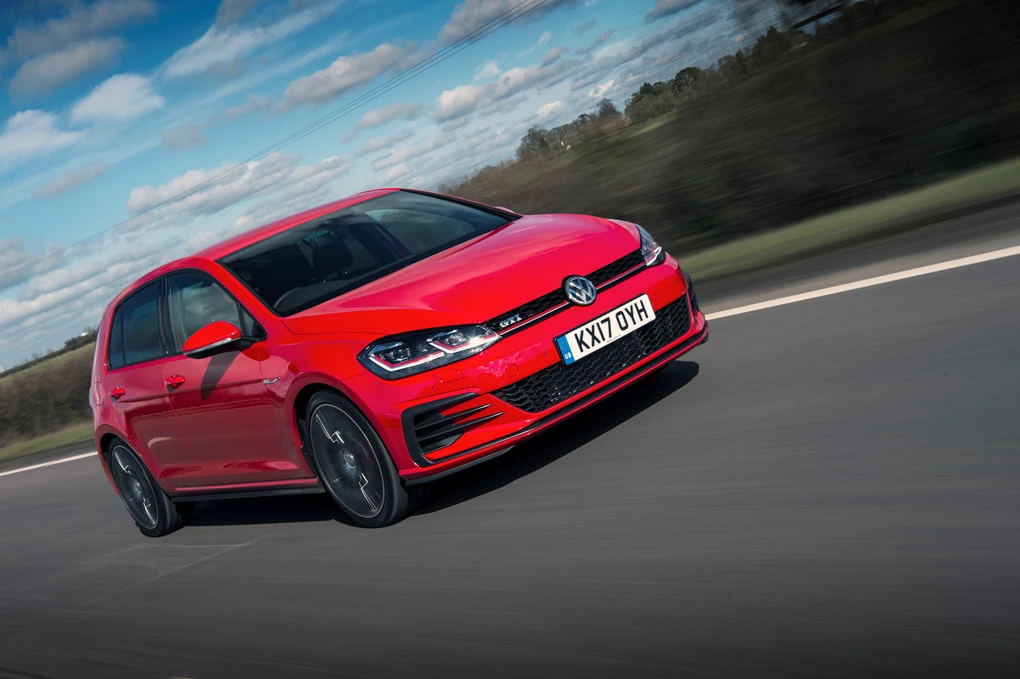 See Available Golf GTI deals
The Golf GTI is the daddy of the hatchback market, having started the trend of uprating your practical family car back in the 1970s.
The current model is arguably one of the best vintages of the GTI and although it is only currently available with the Performance option, that means you get a 242bhp 2.0-litre turbocharged petrol engine under the bonnet. That power means you can get from 0-60mph in six seconds flat and top out at 155mph. As it also offers 370Nm of torque, it's not surprising to hear that it's the same unit found in the top-spec Octavia vRS.
As with most high-end Volkswagen models, it is well-kitted out as standard equipment includes LED headlights and dynamic indicators, sporty exterior styling, a leather-trimmed multifunction steering wheel, stainless steel pedals, air conditioning, a digital instrument display, an eight-inch infotainment screen and sports suspension. Safety systems are also available, such as post-collision automatic braking, pre-crash protection, front assist with adaptive cruise control and parking sensors.
Offering a smaller than the Octavia at 380 litres, it may not be as practical as its VW Group rival, but with the added performance, prices start from £29,930.
Which one should you choose?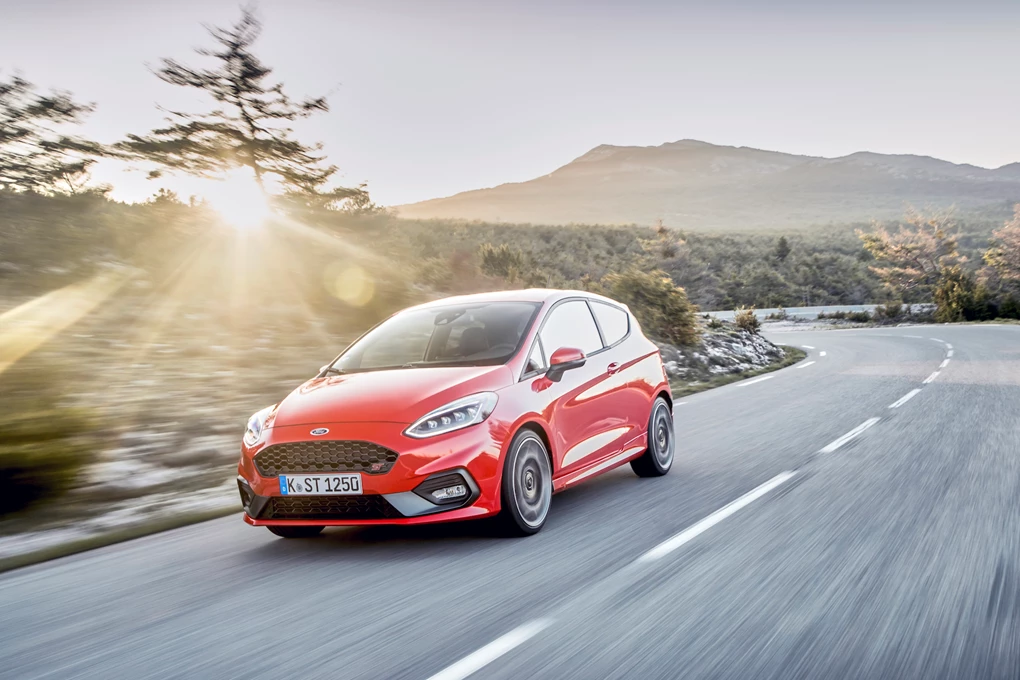 Both the Octavia vRS and Golf GTI are excellent options, as they are both larger than the Fiesta ST for additional practicality and faster with 45bhp extra. They also offer more equipment overall for their starting prices and a more premium finish. But there's something about the Fiesta ST that makes it almost irresistible when looking for a fast small car. The performance is addictive and it is one of the best cars around for enthusiasts and normal drivers alike. It's can easily be classed as a giant-killer, as many larger hot hatches barely get close.
Enquire Now