Even though many families are leaning towards SUVs and crossovers for their next car, the estate market is full of many great options that vary in size, quality and performance.
With many options throughout the estate segment, the field of mid-size models throw up a few great choices that customers can look through.
We take a look at the top three and decide which one comes out on top…
Audi A4 Avant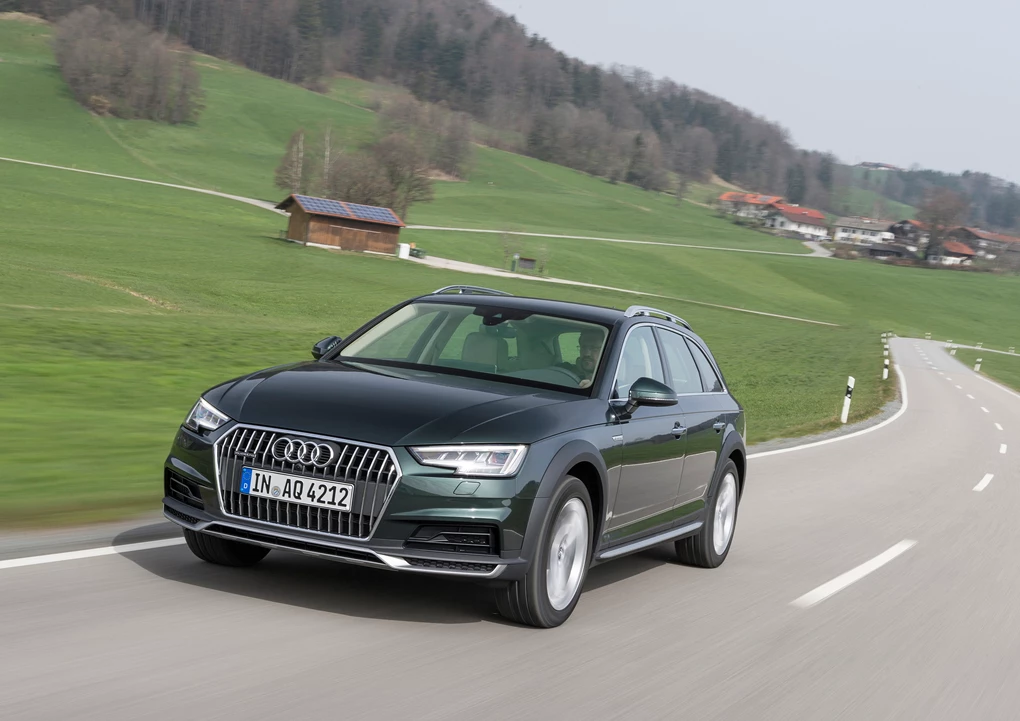 See Availalbe Audi A4 Deals
As Audi's entry level estate model, the A4 Avant starts off the quality estate line-up with plenty of great options in both the engine and equipment departments so customers can find the right one for them.
Available with one of four units in the A4 guise, customers can choose from two petrol and two diesel options to get the efficiency and performance they want – with all models able to get from 0-60mph in less than nine seconds and both six-speed manual and seven-speed automatic transmission options available.
As standard, the A4 Avant comes with 17-inch alloy wheels, automatic start-stop with coasting function, comfort suspension, LED daytime running lights, roof rails, 40/20/40 split rear seats, three-zone climate control, a leather multifunction steering wheel, power-operated tailgate, seven-inch infotainment display, Bluetooth, cruise control and parking sensors – with many more features on top of that. Further trims add leather upholstery, exterior detailing options and added premium equipment.
Space-wise, the A4 Avant is also very good, as the 505-litre boot can be extended to 1,510 litres with the rear seats folded down. Prices for the A4 Avant start from £29,255.
BMW 3 Series Touring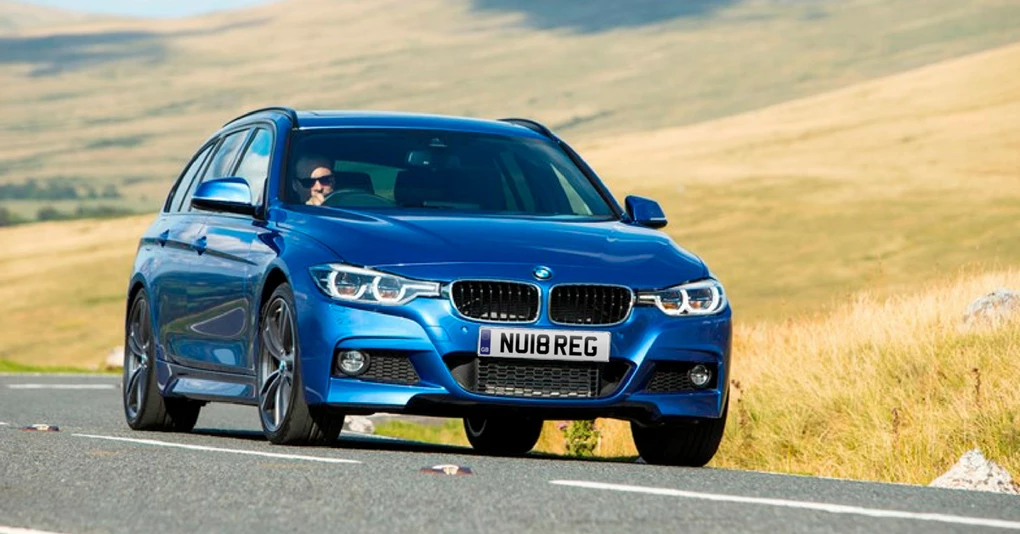 See Available 3 Series deals
Even though a new version is on the way next year, the current 3 Series Touring is still a compelling option in this segment as it is crammed with great features and is one of the better driving options around.
Fitted with a selection of petrol and diesel engines, BMW provides customers with efficient engine options with many of the lower-end options fitted with a six-speed manual transmission. Top-end models are fitted with a smooth seven-speed automatic gearbox.
The quality of equipment in the 3 Series is up to a good standard, with the base SE spec coming with automatic air conditioning, 17-inch alloy wheels, Bluetooth, LED rear lights, multifunction leather steering wheel, exterior chrome detailing and cloth upholstery. Models further up the trim levels offer sports seats, leather upholstery, drive performance control, larger alloy wheels, more premium finishes and improved infotainment equipment.
The 3 Series Touring offers 495 litres of space in the boot, but when the rear seats are folded down, drivers will find 1,500 litres to use. Prices for the current 3 Series Touring start from £28,800.
Skoda Octavia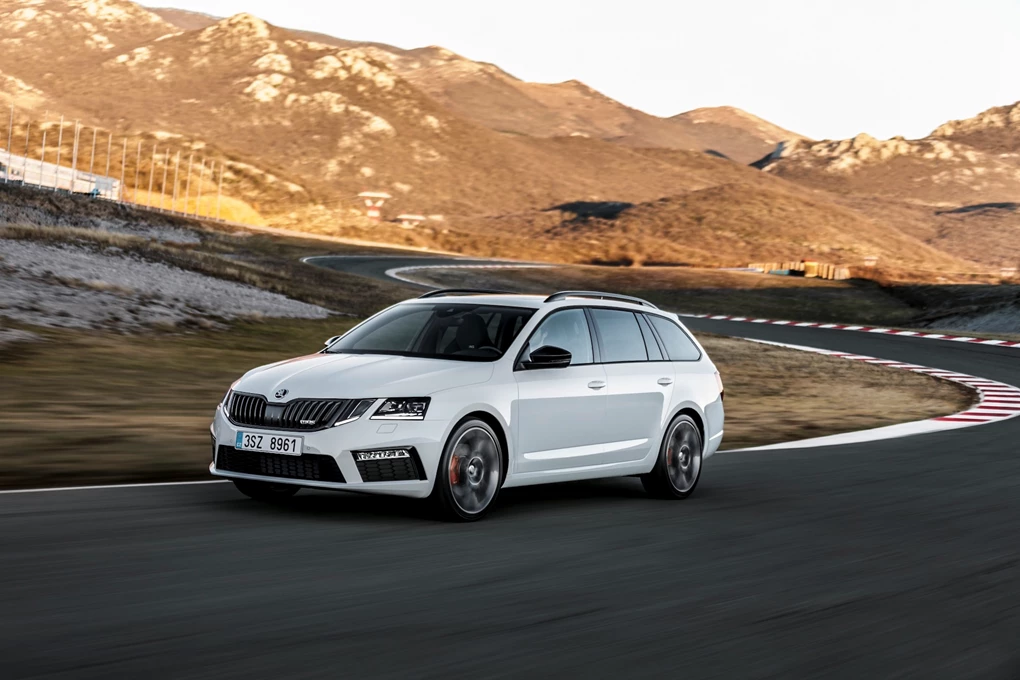 See Available Skoda Octavia deals
The Czech brand have been able to nail the budget family car market with many of its models, and the Octavia is one such vehicle. In its estate guise, it adds to the excellent space already on offer in the saloon with its extended roofline.
Coming in three body types and available with a selection of frugal engines that are cheap to run, the Octavia is a great mid-size estate for those on a budget with excellent transmissions working alongside them.
On the base-spec S model, Skoda fits 16-inch alloy wheels, LED daytime running lights, roof rails, a leather steering wheel, fabric upholstery, automatic post-collision braking, an eight-inch touchscreen infotainment system with DAB radio and Bluetooth, and manual air conditioning. Higher trim levels add further creature comforts, such as leather upholstery, cruise control, parking sensors, further safety kit and an improved level of finish.
Available with an off-road angled Scout and sporty vRS version, the Octavia comes with a 610-litre rear load space that can be increased to 1,740 litres with the rear seats folded down. Prices start from £18,900.
Which model would we go for?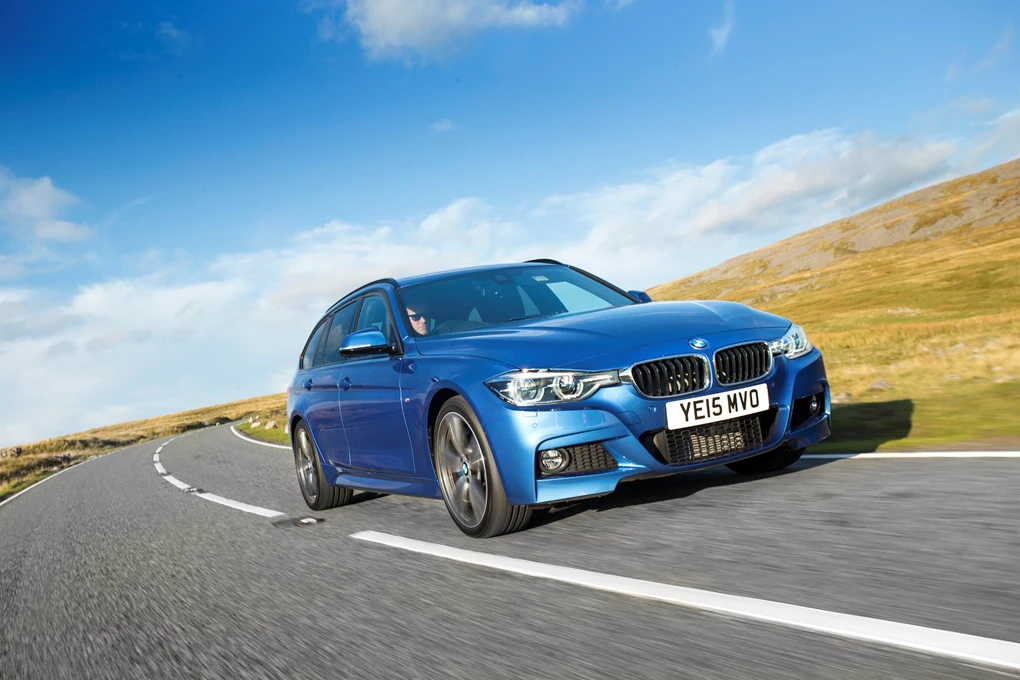 Even though the Skoda is the cheapest of the three and best value, it isn't up to the same level of quality as either the Audi or the BMW that many families are looking for. The Audi is more up-to-date than the BMW and is marginally larger in terms of boot space, but is let down by a less involving drive and a higher price point from the start. So, even with the BMW being older and not as well equipped, it stacks up in terms of cost and driving feel, while also offering a top-end finish that will be please many an estate customer.
Enquire Now