British car buyers can't get enough of SUVs, and the market for large ones is as strong as ever, with three of the best-known models fighting it out at the top of the sales charts. But which of the top three SUVs suits your needs best?
Our concise comparison tells you all you need to know.
BMW X5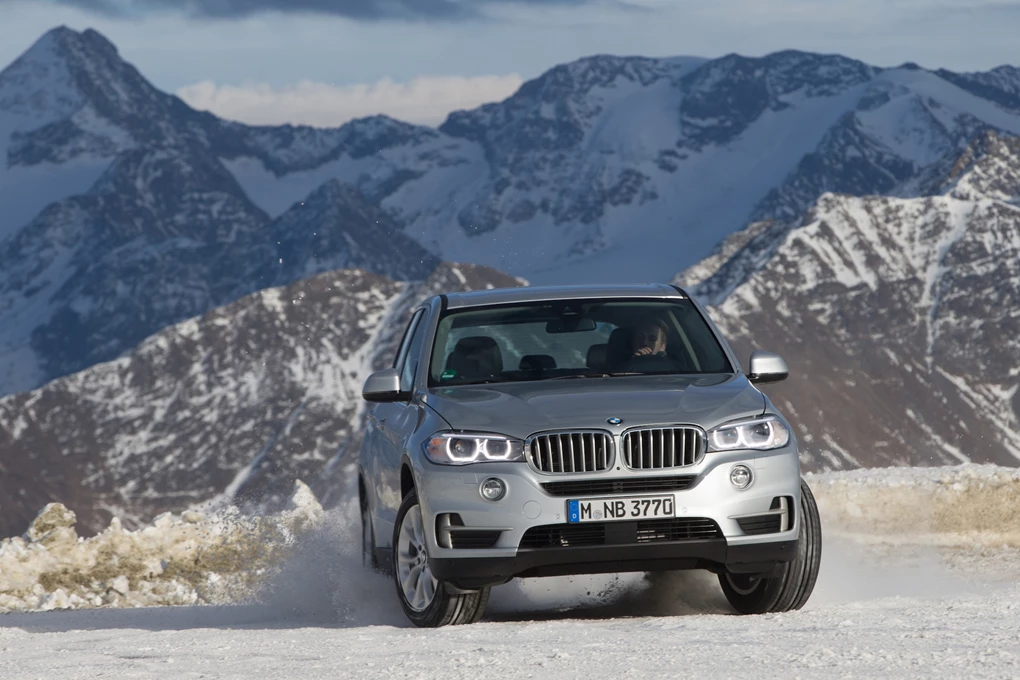 Enquire Now on a new BMW X5
The X5 knocked the Land Rover Discovery off top spot in the big SUV sector back in 2016, and while the new Discovery has redressed the balance, the big BMW continues to thrive – even after six years on sale.
Part of the X5's appeal is its impressively diverse range, with a choice of five or seven-seat options (the latter being a £1,000 option) and the choice of four diesel, two petrol and one hybrid powertrains.
The entry-level 25d is more than competent, with 227bhp form it's 2.0-litre diesel engine. It's the most popular model and also the most affordable. The other diesels are all 3.0-litres in capacity and are called 30d, 40d and M50d, with a choice of 254bhp, 309bhp and 381bhp. The latter uses twin turbochargers to deliver truly astonishing torque and acceleration.
If you don't want a diesel, though, the X5 40e iPerformance uses a plug-in hybrid system coupled to a 2.0-litre petrol engine, which offers better performance than its capacity suggests, along with the resultant tax benefits.
Meanwhile, true performance fans can choose a 4.4-litre V8 in the 50i and X5M. The 50i has an impressive 450bhp, while the M-developed X5M has a blistering 567bhp, making it the ultimate performance SUV.
All are extremely well-equipped cars, and the X5's biggest appeal is its sensational handling, which is true to BMW's tradition of developing great drivers' cars - despite the model's size.
Land Rover Discovery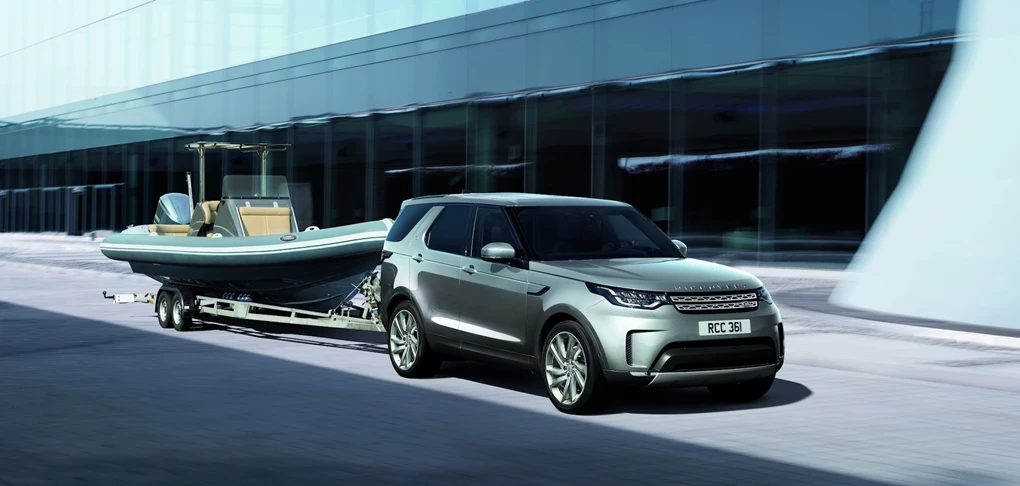 Enquire Now for a new Land Rover Discovery
Mass reduction was key when Land Rover developed the current Discovery, opting for a monocoque structure instead of the previous model's separate body and chassis.
The move was essential for Land Rover to meet its emissions targets, but despite this the Discovery still excels off-road, with some clever tech through its terrain response system to help it maintain traction.
Under the bonnet, there's an entry-level 2.0-litre diesel developing 237bhp – enough to give a decent 0-60mph time of 8.3 seconds, while maintaining a combined fuel economy figure of 43.5mpg - pretty impressive for a car of its dimensions, and significantly more efficient than its predecessor.
If you want more power, then the 3.0 Td6 is the one to go for, with 256bhp and the capability to still achieve 40mpg. Or if you prefer one that drinks from the green pump, there's a supercharged 3.0 V6 petrol that shares its engine with the Jaguar F-Type, or a more sensible 2.0 turbo with 297bhp. A plug-in hybrid is in the offing.
The Discovery is refined and impressive to drive, but not as agile or a sporting as the X5, which sets the benchmark in the class for driver appeal. But that Land Rover badge, a wide range of trim levels and peerless off-road ability still gives it bags of appeal.
BMW X2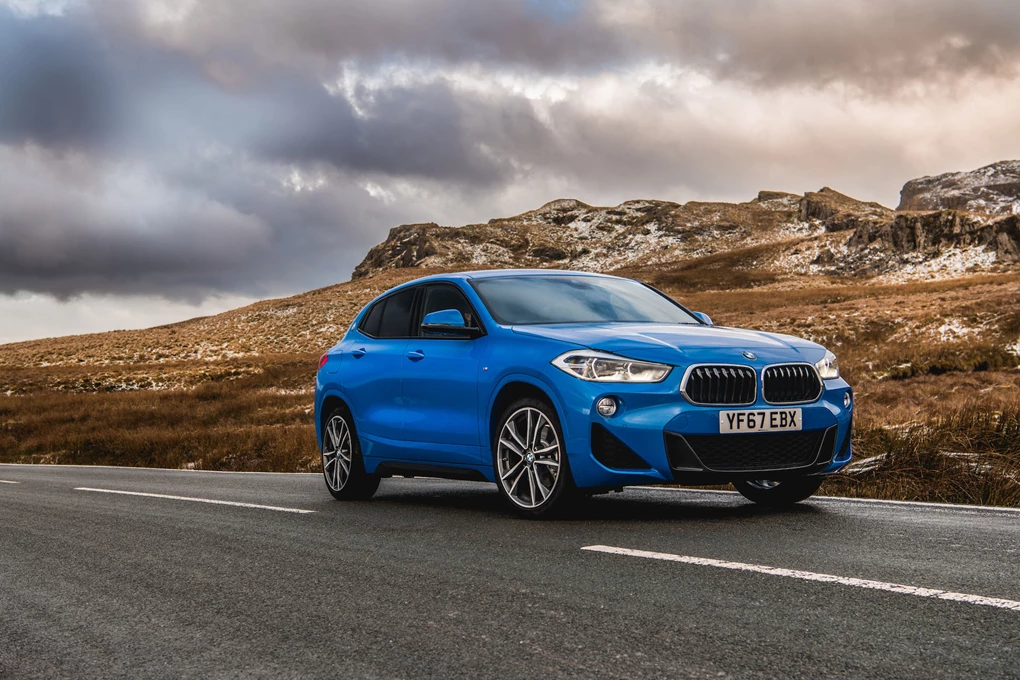 Enquire Now on a new BMW X2
By combining the current leading style of a crossover with the dynamic capability of a BMW, the X2 is one of the top-end SUV models on sale right now.
It comes with the renowned iDrive infotainment system that's mounted on the dashboard and controlled by a central dial, and every interior feature falls to the hand of the driver nicely.
Coming with an adaptable and premium interior that includes top-end materials upholstering the seats and dashboard, an easy-folding rear bench for extended rear space and lots of technological features - such as a head-up display, safety systems and media features like Bluetooth and satellite navigation.
Available with both petrol and diesel engines - all of which are four-cylinder turbocharged units - you also get four-wheel drive, sporty automatic transmissions and great chassis, which all combine to make the X2 a great crossover to drive.
Coming with four trim levels, all X2s come with premium features from standard and make sure that whichever one you go for, it looks and feels the part - helping to lead the crossover segment.
Which should I choose?
All three of these cars are fine SUVs that will be rewarding to own and hold their value well. It's a tough choice as to which is best – the X5 from a driver's perspective, the Discovery from a rugged and heritage viewpoint. But as an all-round SUV that ticks all the boxes, the BMW X2 is the most comprehensive choice of style, function and driving capability.