The SUV and crossover sectors are growing hugely in demand, with the market being the fastest growing in the UK.
But increasingly, buyers have the option to choose performance versions of these SUVs, with more and more manufacturers launching sporty, powerful versions of their best-selling models.
Here's our top eight choices that are currently on sale.
BMW X7 M50d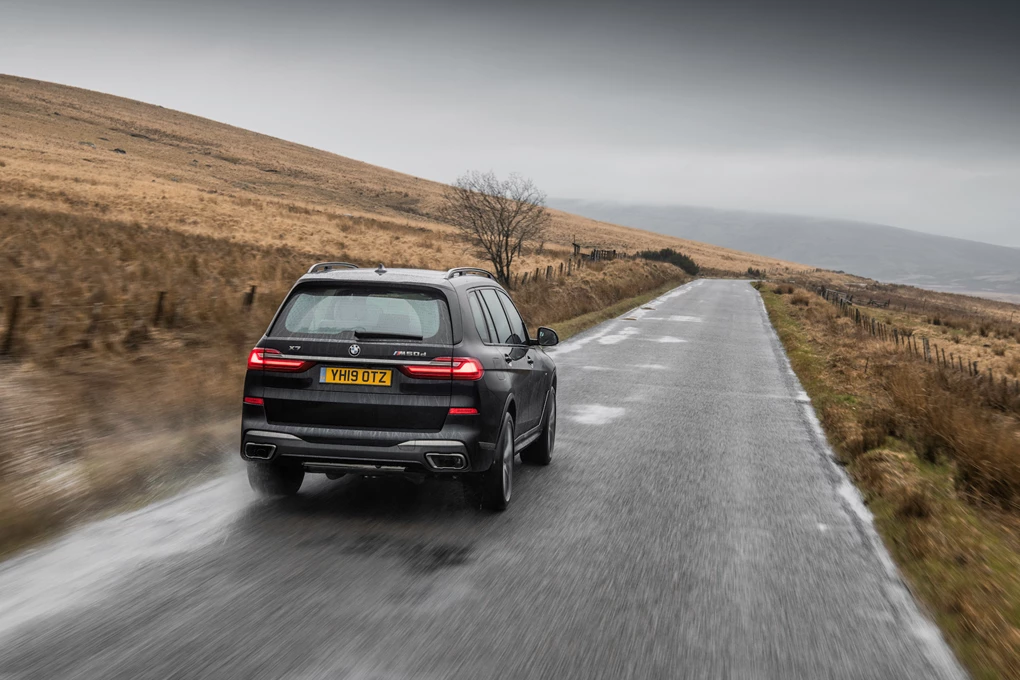 See Available BMW deals
If you think performance SUVs all have to be petrol – the new X7 is a car to prove you wrong. BMW's new range-topping X7 is imposing, bold and hugely luxurious – not to mention practical.
 But it can also be exciting – particularly when paired to a 395bhp 3.0-litre straight-six diesel engine that allows for the beastly model to accelerate from 0-60mph in a fraction over five seconds, and keep going onto an electronically-limited top speed of 155mph.
There's rumoured to be even more powerful models on the way, too…
Range Rover Sport SVR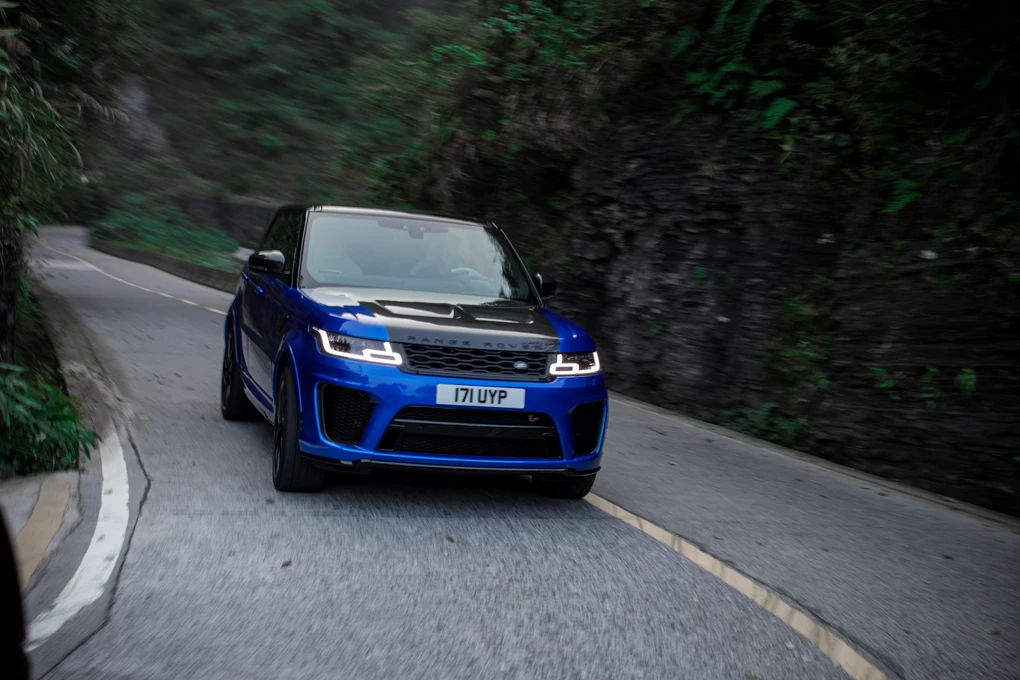 See Available Range Rover Sport deals
The Range Rover Sport SVR is a car created for those that don't want to exchange luxury for brutal performance, and this 5.0-litre V8-powered model is particularly menacing.
It uses the same engine as many other JLR products, and produces a monstrous 567bhp capable of accelerating from 0-60mph in a thrilling 4.3 seconds. Add in a biblical exhaust note and this is a performance SUV that shouldn't be messed with. 
Audi SQ5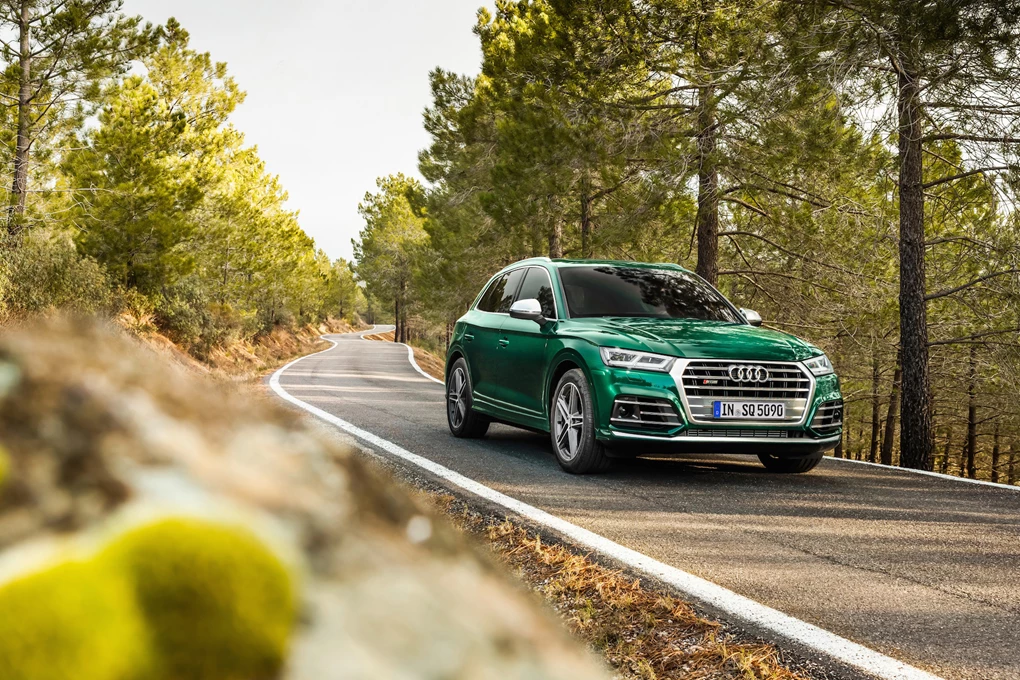 See Available Q5 Deals
Audi has recently exchanged a petrol engine for a punchy 3.0-litre diesel engine in its SQ5, with tight emissions regulations forcing the manufacturer to go down that route.
It also features advanced technologies such as an electrical compressor that promises to deliver 'on demand' torque, along with fuel-saving mild-hybrid technology.
We're yet to drive the new SQ5, but have high hopes for the mid-size SUV, with a 0-60mph time of under five seconds promised.
Cupra Ateca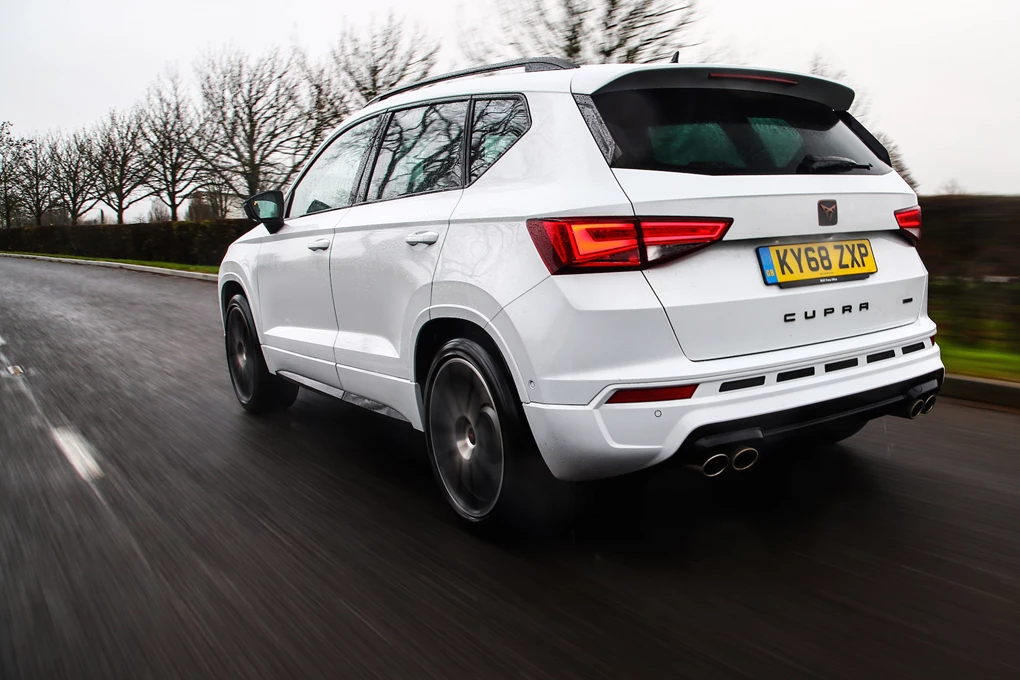 Seat decided to separate from its performance brand Cupra in 2018, and this is the latter's first standalone model – the Ateca. This model is still a Seat underneath, but that's no bad thing, given that the standard model is one of the best-driving cars available in its class.
It's powered by a 296bhp 2.0-litre petrol engine – the same as fitted to the Volkswagen Golf R hot hatch – and it's one of the cheaper performance SUVs on sale, with prices starting from £35,915.
Mercedes-AMG GLC 63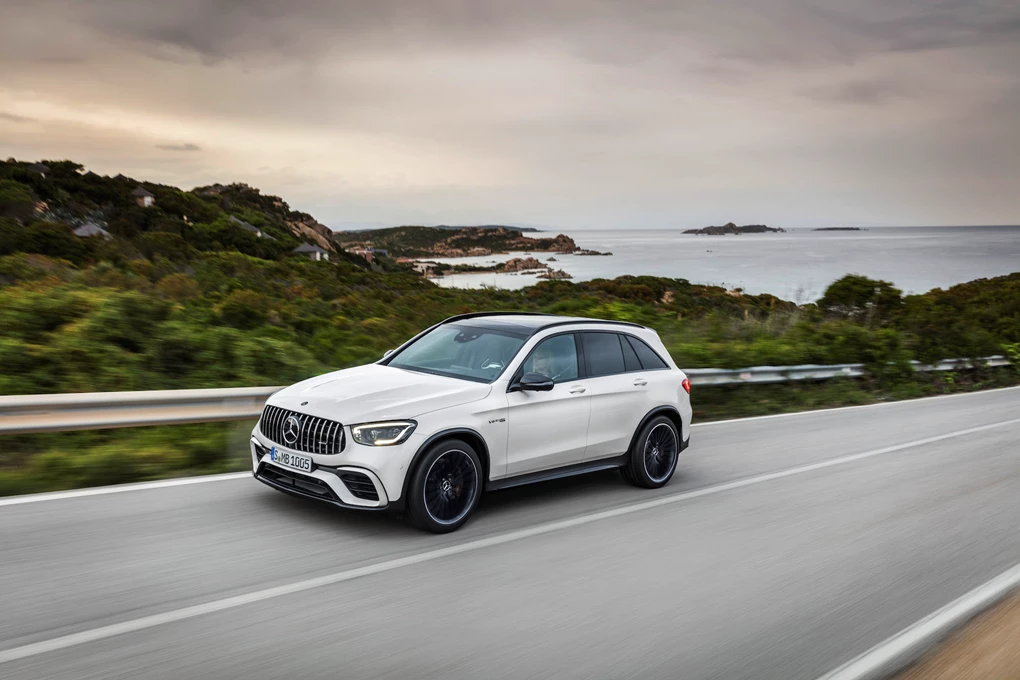 See Available GLC Deals
Mercedes has no shortage of performance SUVs on sale – the firm was arguably one of the first manufacturers to venture into this market, and has produced fast SUVs since 2000 with AMG.A facelifted model was recently, with the new car claiming to offer improved dynamics, alongside a new interior and the German manufacturer's latest MBUX infotainment system.
The model holds the record at the Nurburgring for being the fastest SUV to ever lap its famous circuit, and this latest, and truly is one of the maddest performance SUVs on the market.
Jaguar F-Pace SVR

See Available F-Pace deals
The F-Pace uses the same engine as the Range Rover Sport SVR, albeit one that's slightly detuned to 542bhp. That's still a great deal of power in something this size, though.
The menacing model is one of the quickest SUV around, and is capable of a dazzling 0-60mph time of under four seconds, as well as a top seed of 176mph.
We'll be reviewing the new performance SUV shortly, and we have high hopes for the F-Pace SVR.
Skoda Kodiaq vRS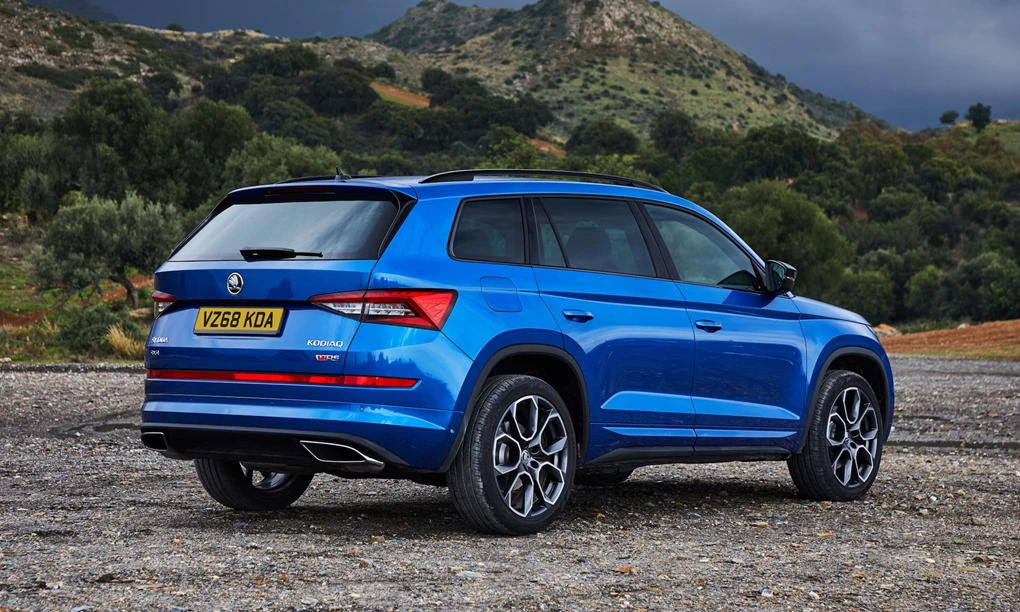 See Available Kodiaq deals
Last but not least is the Kodiaq vRS – Skoda's first SUV to receive its sporty vRS treatment.
The performance Kodiaq is yet another model to feature a diesel engine – but this time it's a twin-turbocharged 2.0-litre diesel engine that produces 247bhp.
It can't quite deliver the thrills you'll find with the other SUVs in this list, but as a practical and sporty large family SUV, it's unbeaten at this price point.
Maserati Levante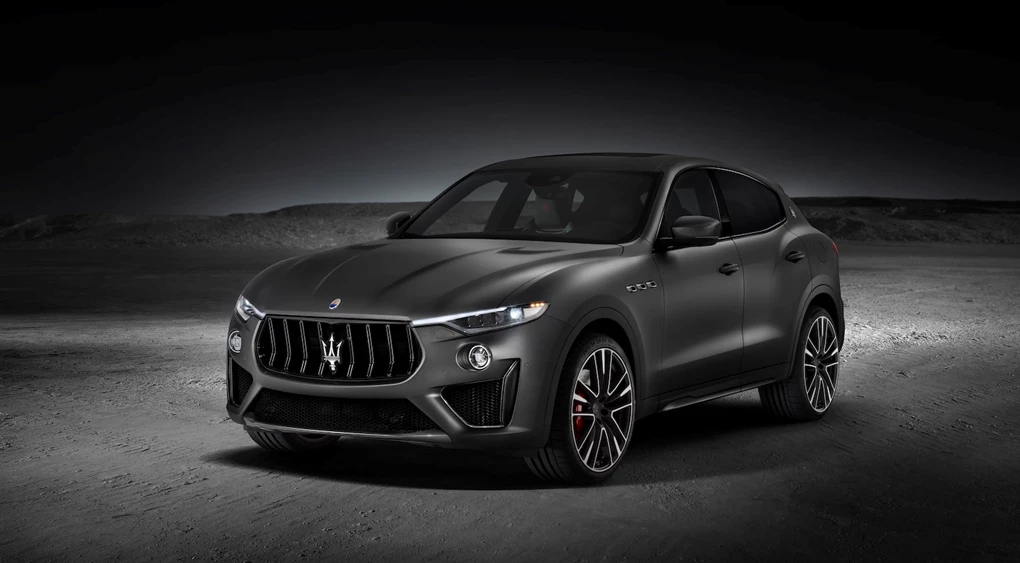 See Available Levante deals
Being a sports car brand, Maserati's Levante SUV is unsurprisingly more sporty than most. Even if you opt for the 'standard' petrol and diesel models, you won't be left disappointed at its great driving ability. 
But soon the true 'hot' Levantes will be joining the range - the GTS and Trofeo versions. The GTS is the cheaper of the two, with its 3.8-litre twin-turbo V8 petrol engine churning out an impressive 523bhp, which can be taken up a notch with the Trofeo model, which increases the power to 572bhp. This allows for a top speed of 186mph, making it one of the quickest SUVs on sale. 
We're yet to get behind the wheel of these hot models, but have high expectations indeed!