When it comes to hot hatches, it's likely the Volkswagen Golf GTI is one of the first models that will come to mind. 
This German hatchback has been spicing up daily journeys for decades with its range of fun variations, and now there is a new eighth-generation Golf, bringing a new design, digitalised interior and more in the way of technology. 
But there's also more choice for sporty Volkswagen Golfs than ever before, with the option of petrol, diesel and plug-in hybrid power. 
But how do you choose between them? Here's our guide to the range.
Golf GTI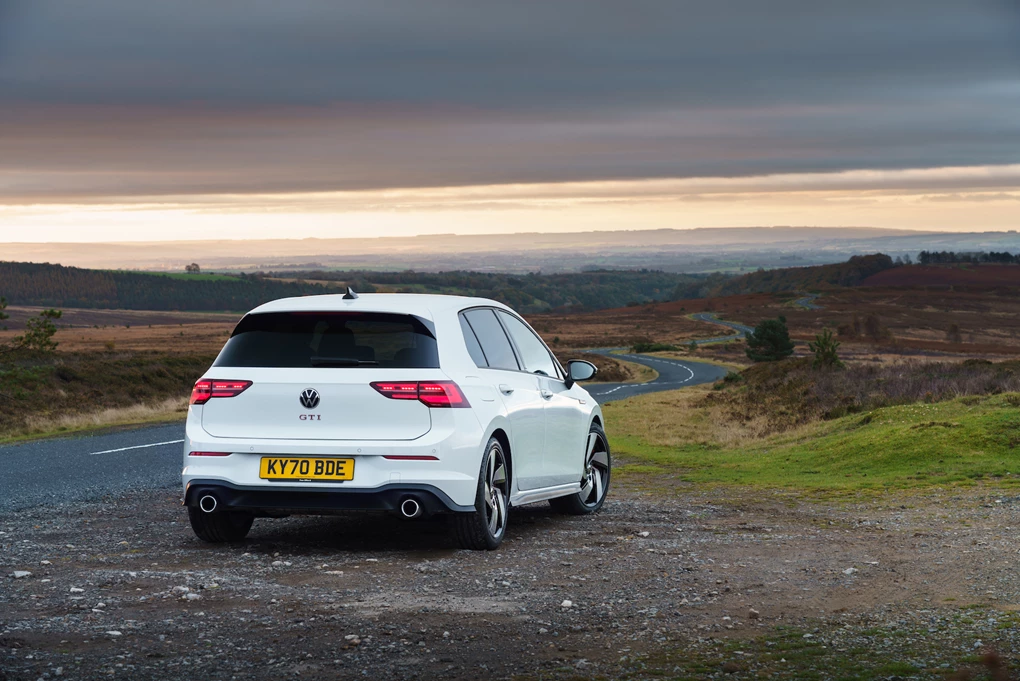 Let's start with the best-known of the lot – the GTI. Dating back to 1976, this is one of the best-known hot hatches ever made, and like its companions on this list, has been overhauled for this latest generation. 
LIke all but the GTD and GTE, it uses a 2.0-litre turbocharged petrol engine, which pushes out 242bhp – the same as the previous 'Performance model'. Distinguished by its honeycomb grille, twin-exit exhaust system – one on the left and one on the right – and its tartan-style seats, it's a seriously good all-rounder. The standard GTI is also the only sporty Golf you can still get a manual gearbox in. 
Price from: £33,510
Engine: 2.0-litre turbocharged petrol
Power: 242bhp
Top speed: 155mph
0-60mph: 6.2 seconds
MPG: 36.7-38.2mpg
CO2: 168g/km
Golf GTI Clubsport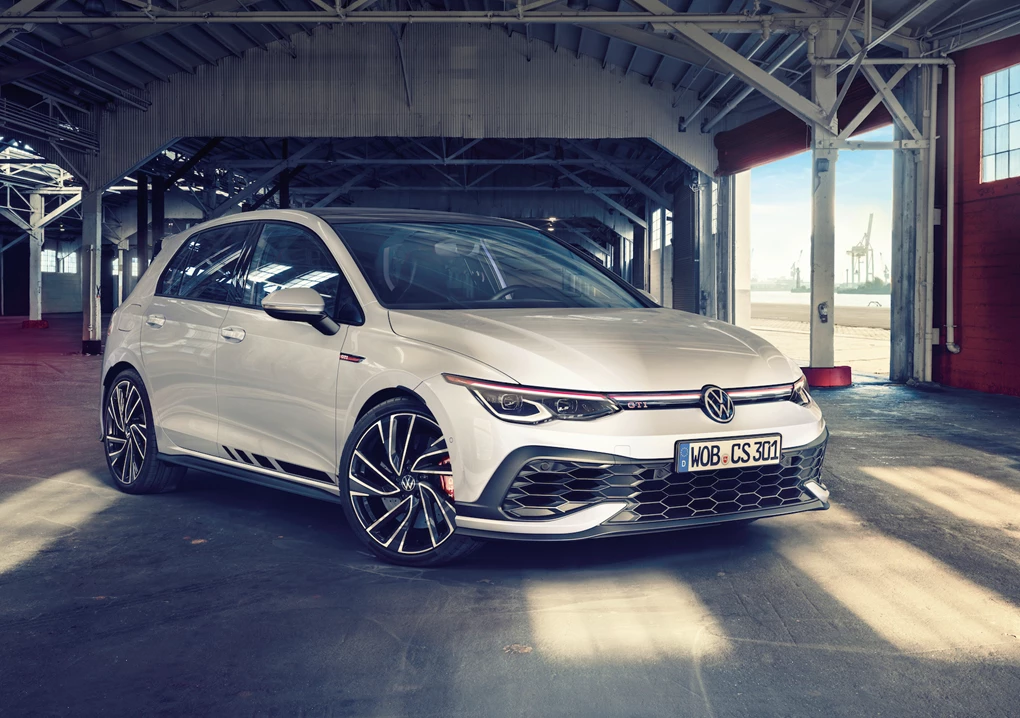 Think the standard GTI is just a bit short of flair and power? Well Volkswagen has a trick up its sleeve with a 'Clubsport model'. It gains an additional 55bhp on top of the standard car, and promises to "mark a new milestone for driving dynamics among front-wheel-drive sports cars". 
Separated from the regular Golf GTI by its revised styling kit, fancy rear spoiler, lower suspension and oval tailpipes, it also gets a new 'Nurburgring' driving mode, which is optimised for track use.
Price from: £37,215
Engine: 2.0-litre turbocharged petrol
Power: 296bhp
Top speed: 155mph
0-60mph: 5.4 seconds
MPG: 37.7-38.2mpg
CO2: 167g/km
Golf GTE
A hot hatch that's cheap to run? It might not sound like a possibility but thanks to the Golf GTE plug-in hybrid it is. Combining a 1.4-litre petrol engine with an electric motor and battery, this electrified model pushes out the same power as the GTI, and is nearly as quick with its 0-60mph time of 6.5 seconds. 
While not as fun to drive as the other derivatives, with its 32-mile electric range it could be impressively cheap to run – Volkswagen claiming a remarkable fuel economy figure of 235.4mpg, along with CO2 emissions of just 26g/km. 
Price from: £35,955
Engine: 1.4-litre petrol-electric plug-in hybrid
Power: 242bhp
Top speed: 140mph
0-60mph: 6.5 seconds
MPG: 235.4mpg
CO2: 26g/km 
Golf GTD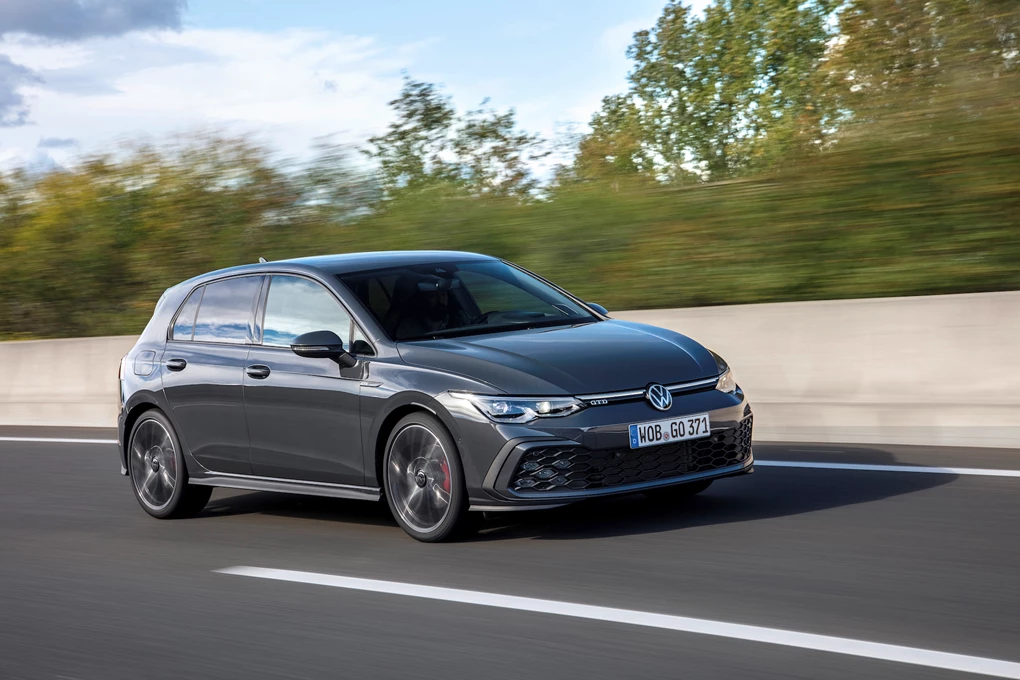 Volkswagen is renowned for its diesel engines, and despite the fuel not being as popular with buyers these days, it hasn't stopped a new generation of the GTD being introduced. 
Delivering a remarkable mix of performance and economy – particularly for long distance drivers – the GTD is a brilliant all-rounder, and feels just about as involving behind the wheel as a GTI. 
Price from: £32,570
Engine: 2.0-litre turbodiesel
Power: 187bhp
Top speed: 152mph
0-60mph: 6.9 seconds
MPG: 51.4-54.3mpg
CO2: 137g/km
Golf R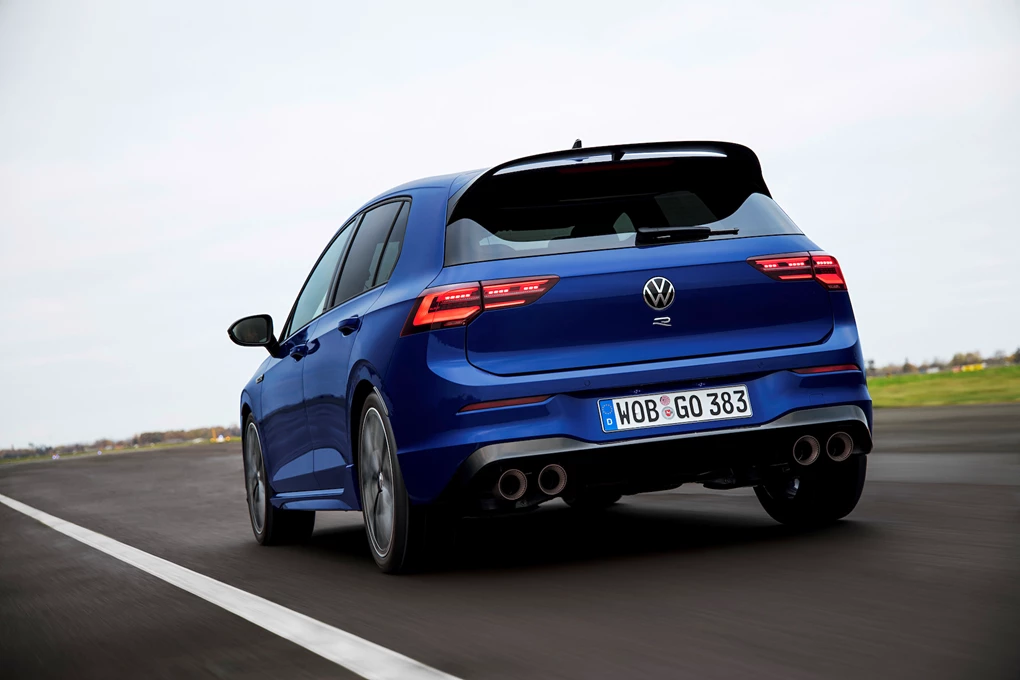 Heading up this Volkswagen's range is one of the hottest hatchbacks around – the Golf R. While it shares the same 2.0-litre petrol engine as the GTI, power is increased to 316bhp, which means it can sprint to 60mph in just 4.5 seconds. 
The Golf R is also the only hot Golf you can choose with all-wheel-drive – maximising traction and ensuring this model can deliver performance in all weather conditions. A racey styling kit and bespoke interior features make it feel extra special – as it should cost almost £40,000. 
Price from: £39,270
Engine: 2.0-litre turbocharged petrol
Power: 316bhp
Top speed: 155mph
0-60mph: 4.5 seconds
MPG: 35.3-36.2mpg
CO2: 177g/km
Enquire on a new Volkswagen Golf