Arguably one of the most well respected and popular new car brands around, Volkswagen is a firm with one of the most extensive new car ranges of any manufacturer. 
From low-price city cars to large premium SUVs, an increasing range of electric models and some household names, the line-up is lengthy to say the least. But how do you choose the Volkswagen that works for you? Here's our quick round-up of the range. 
Up! – from £12,910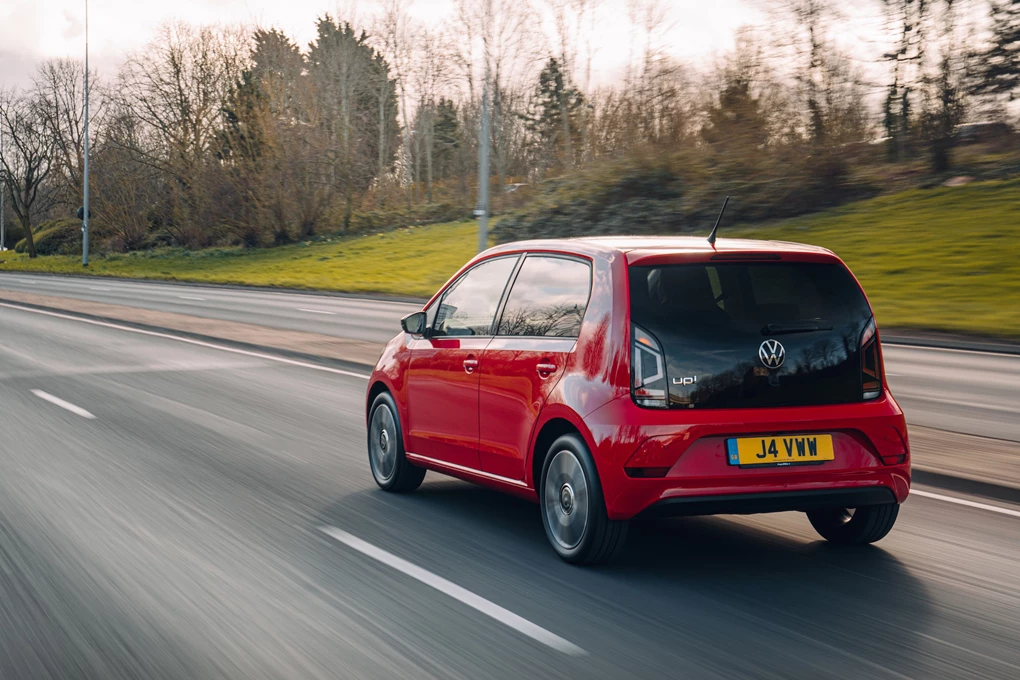 Volkswagen's most affordable model might not have the cutting-edge tech of its other cars, but where affordability and low running costs are concerned it's hard to beat. It's the only VW you can choose with three doors too, though a five-door is also available. If you live in a city or space is at a premium, it's the Volkswagen to go for. 
e-Up! – from £21,055 (including plug in car grant)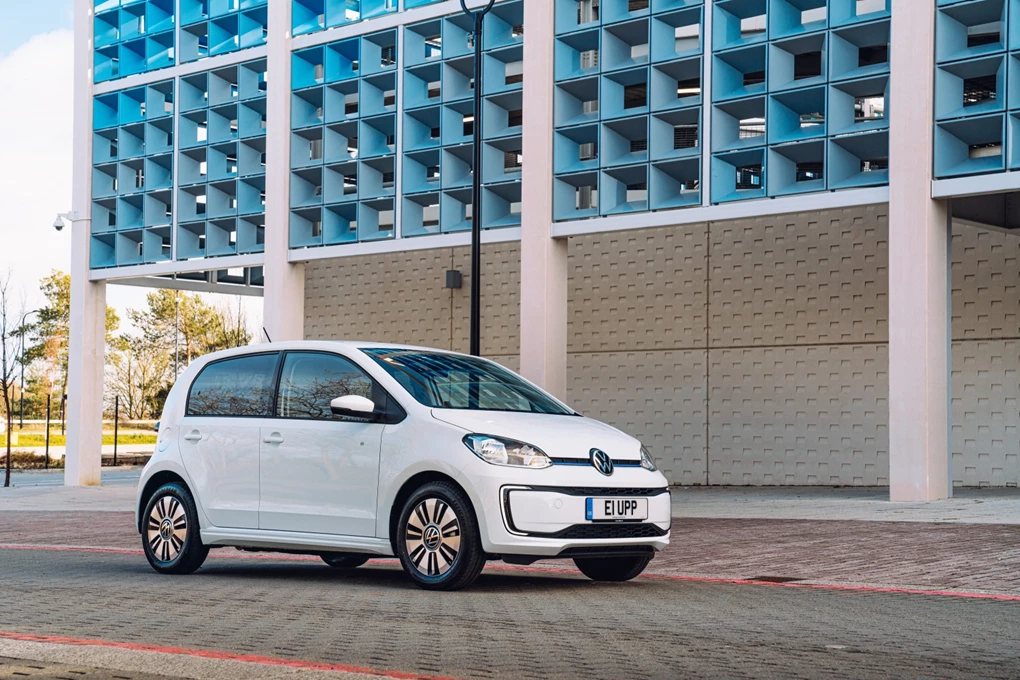 Though the regular Up! just comes with petrol engines, Volkswagen also offers an electric model – the amusingly named e-Up!. It's now the only VW EV you can buy outside of the firm's 'ID' range and is one of the cheapest battery-powered cars on sale today. Available solely in five-door guise, the e-Up! boasts an impressive 161-mile range. 
Polo – from £17,355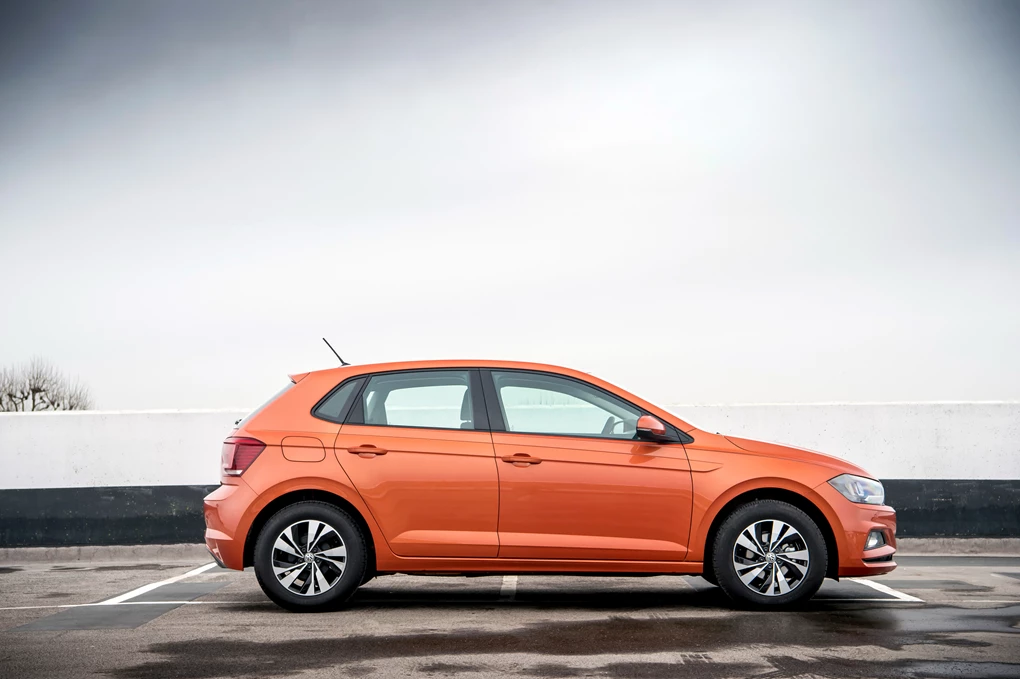 One of Volkswagen's best-known nameplates, the Polo continues to be one of the most accomplished small cars on sale today, boasting impressive comfort and refinement for its size. That said, with the Polo growing in size, it's also surprisingly roomy now too. 
Golf – from £23,360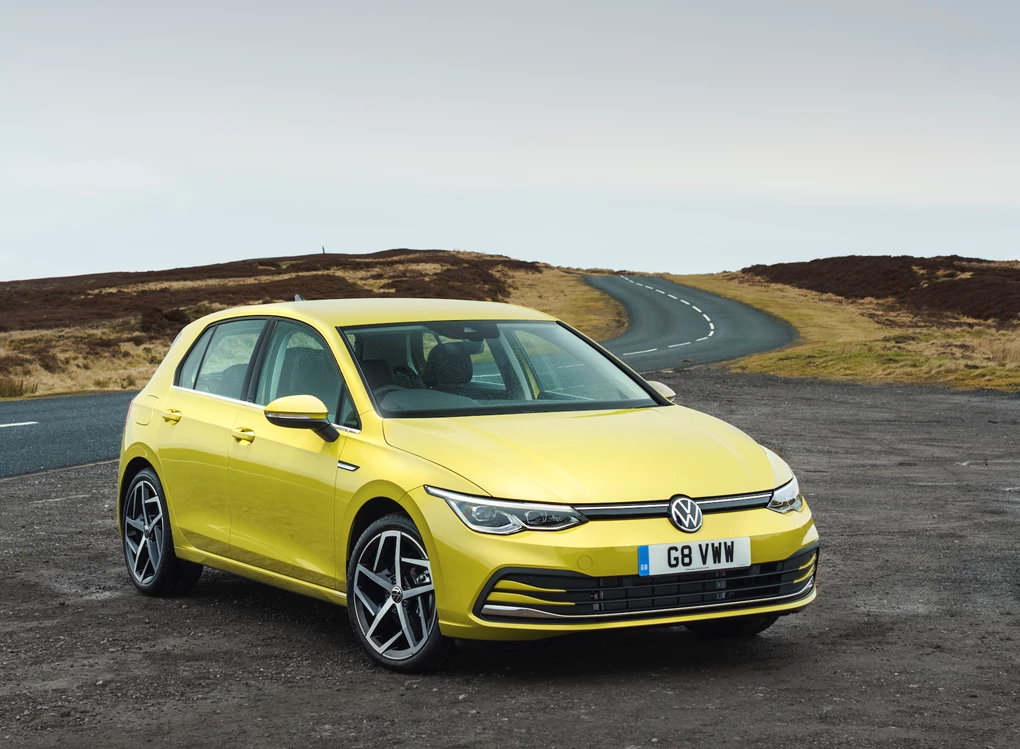 Possibly the best-known VW, the Golf has now been around for eight generations, with the latest model boasting a more stylish design and high-tech interior. It's a truly excellent all-rounder, too. A huge choice of powertrains are available, such as petrol, diesel, two plug-in hybrids and a raft of sporty hot hatch versions – the 316bhp four-wheel-drive 'R' being the range-topper. 
Golf Estate – from £24,580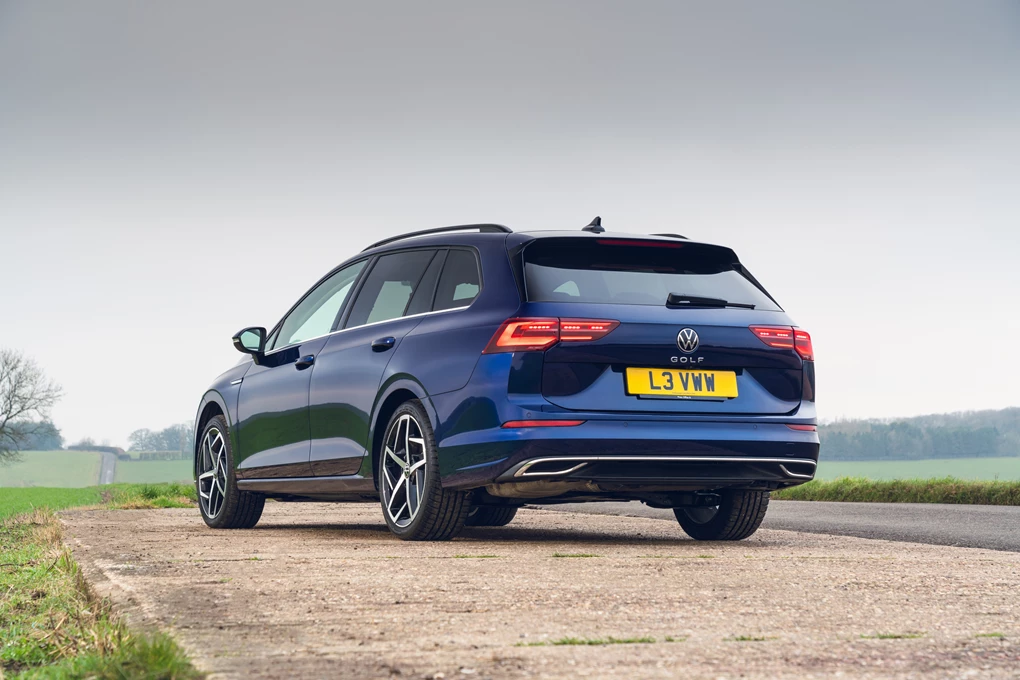 If you like the Golf but just reckon it's a bit too small, the Estate is the way to go, thanks to its increased rear seat space and more practical shape – its boot boasting an impressive 611 litres of space, which is significantly larger than the regular hatchback. 
ID.3 – from £28,370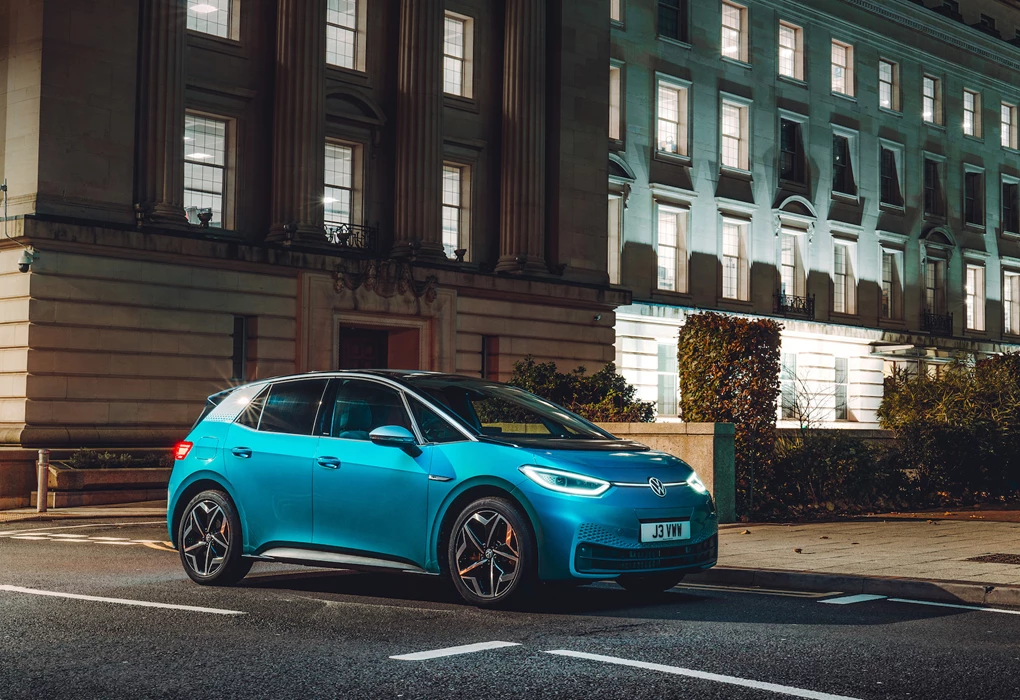 The first Volkswagen to launch under the new dedicated 'ID' range, the ID.3 is already proving a popular choice thanks to its affordable price, roomy interior and electric range of up to 336 litres. The ID.3 occupies a similar footprint to the Golf hatchback, but offers a noticeably roomier interior, too. 
ID.4 – from £32,150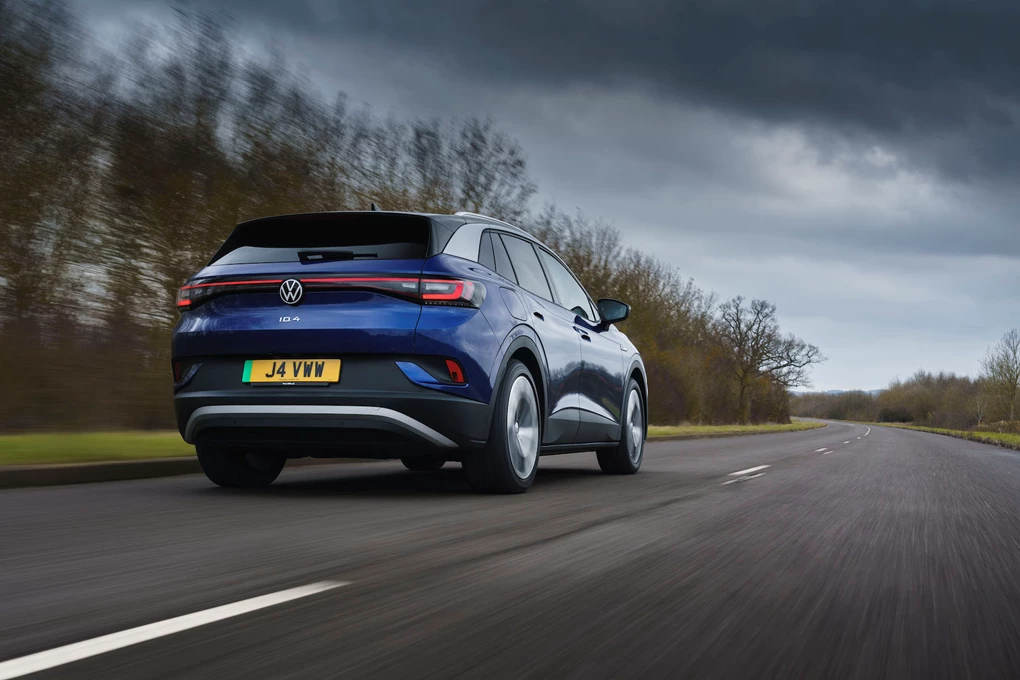 The latest addition to Volkswagen's electric range is the ID.4 – a big and roomy family SUV that's an ideal option for those looking to make the switch to an EV. It's also capable of an electric range of up to 323 miles, while the addition of a new entry-level versions means it's now eligible for the government's electric car grant. 
T-Cross – from £18,655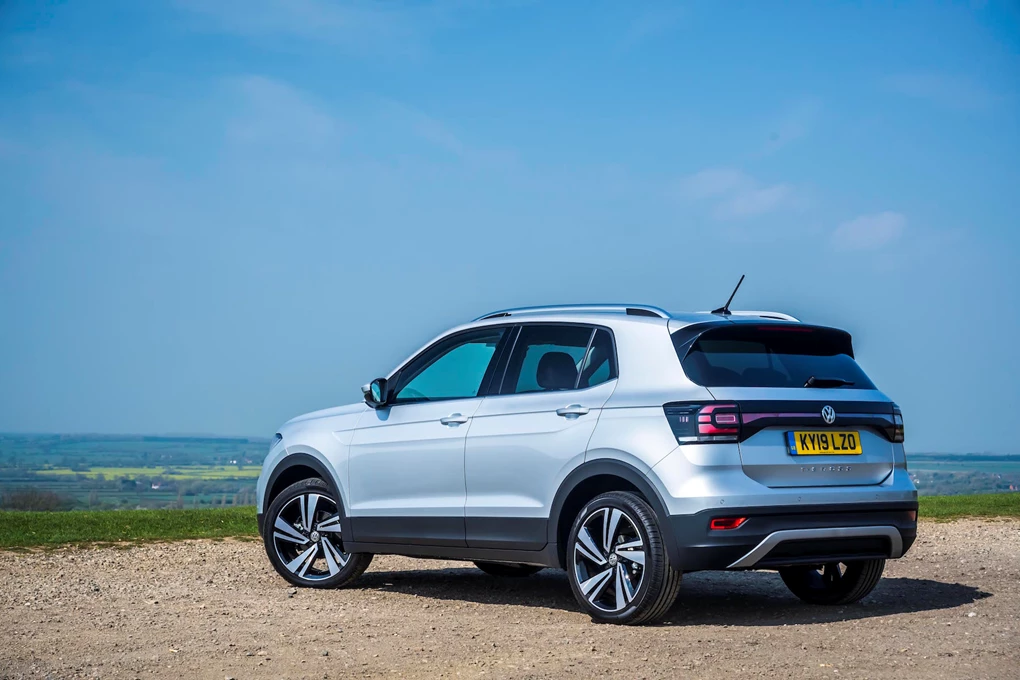 If you want chunky SUV styling but without spending a huge amount of money, the T-Cross is a very appealing option, and also Volkswagen's most affordable crossover. You still get plenty of standard equipment for your money, along with a surprisingly roomy interior.
T-Roc – from £23,555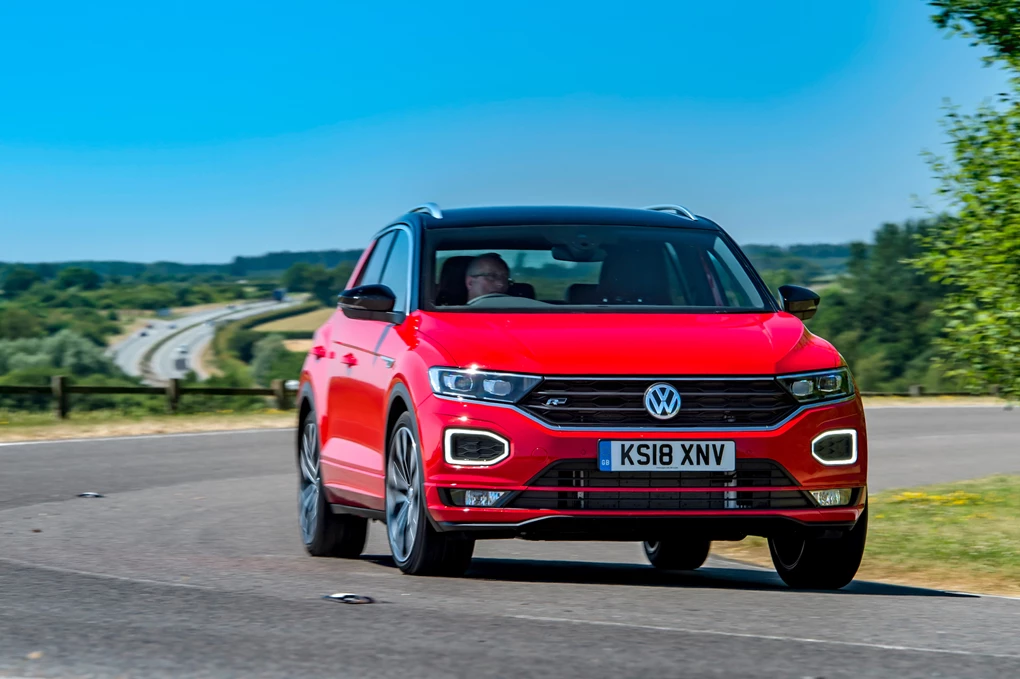 Now one of Volkswagen's most popular models, the T-Roc is a stylish and relatively roomy family crossover that ticks plenty of boxes for buyers. You can even choose it in a hot 'R' guise, which features the same engine as the Golf R. 
T-Roc Cabriolet – from £27,860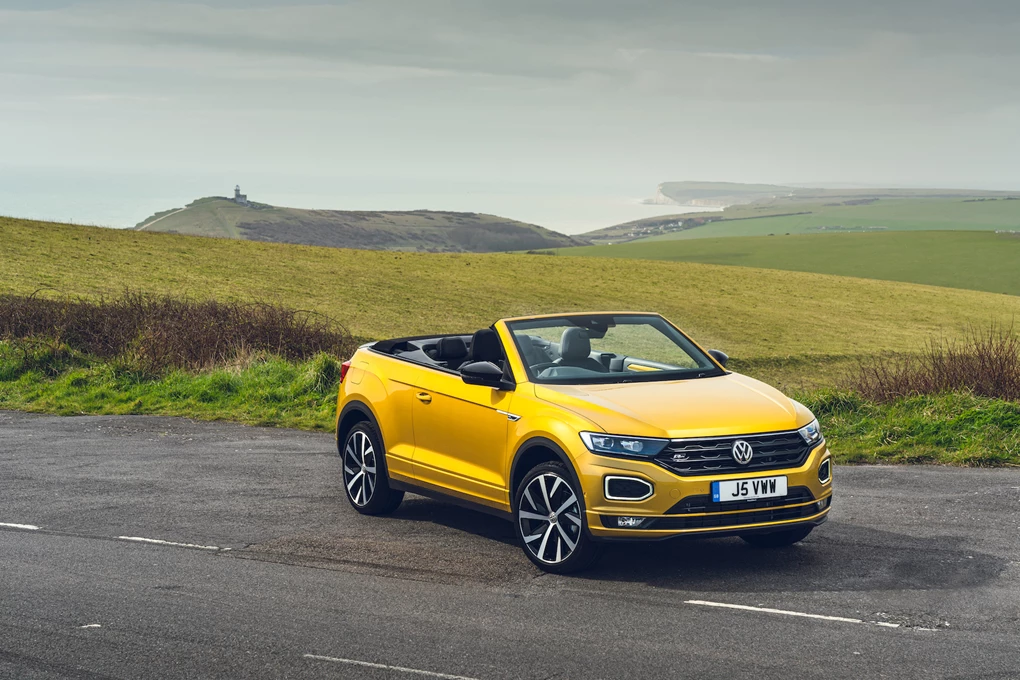 Perhaps the most unusual model available in VW's range, the T-Roc Cabriolet is the only drop-top car you can buy from the firm these days. With its SUV-inspired styling, it's quite an oddball option, but actually quite practical and useful by convertible standards. 
Tiguan – from £25,305
The Tiguan has been a huge success story for Volkswagen, and is an ideal family SUV that offers a roomy and high-quality interior. Entry-level models represent great value for money, while there's a huge choice of derivatives, with a hot 'R' model available at the top of the range. 
Tiguan Allspace – from £32,740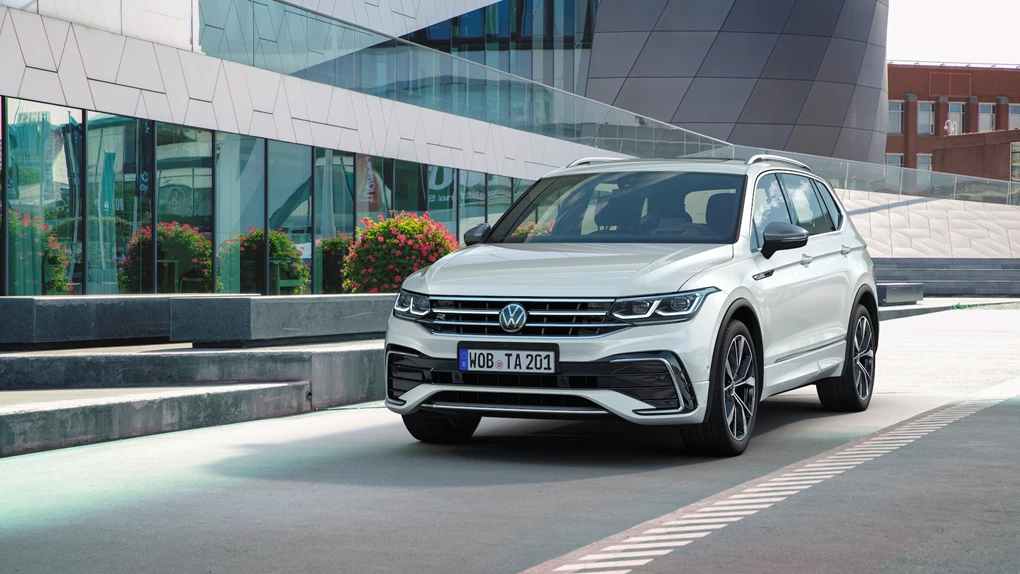 Though not actually Volkswagen's largest SUV (in terms of size), it's the only one that comes with seven seats, making it an ideal family car option - though the third row is only really suitable for children. It's essentially a stretched version of the standard Tiguan.
Touareg – from £46,780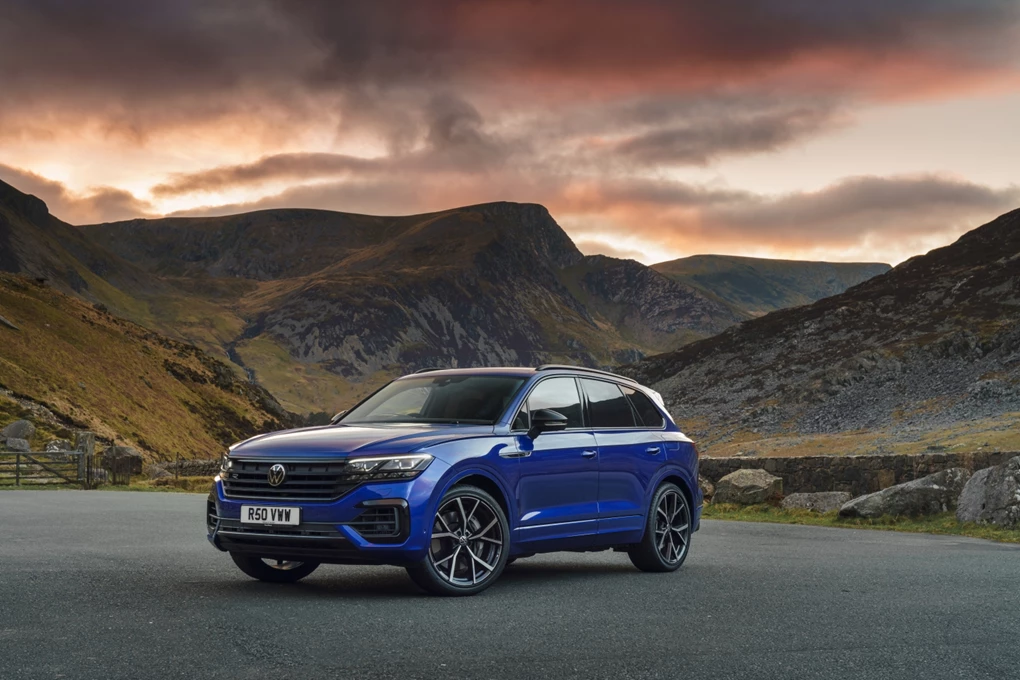 Volkswagen's most luxurious model, the Touareg offers a hugely roomy interior, all the latest technology and classy styling that helps it to rival the likes of the Audi Q7 and BMW X5. There's also a powerful plug-in hybrid 'R' model available, which is the first electrified model to come from this division. 
Passat – from £27,600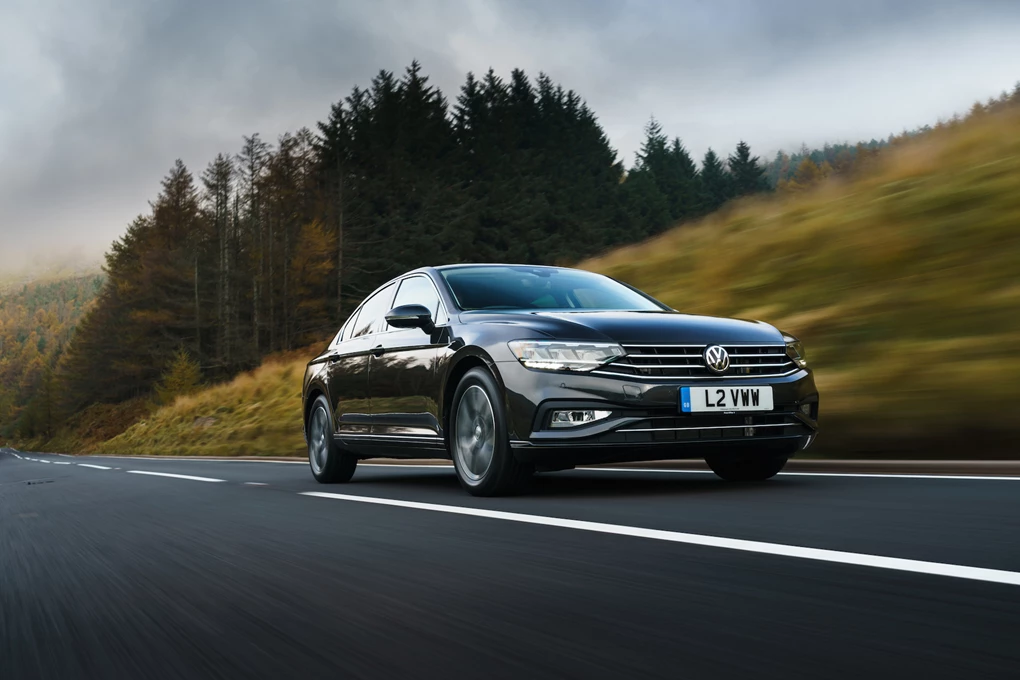 Though the Passat might not be as popular as it once was, when it comes to a big and well-priced saloon car, it's tough to beat. It's a particular hit with company car drivers, not least because it's available as the GTE plug-in hybrid. 
Passat Estate – from £29,880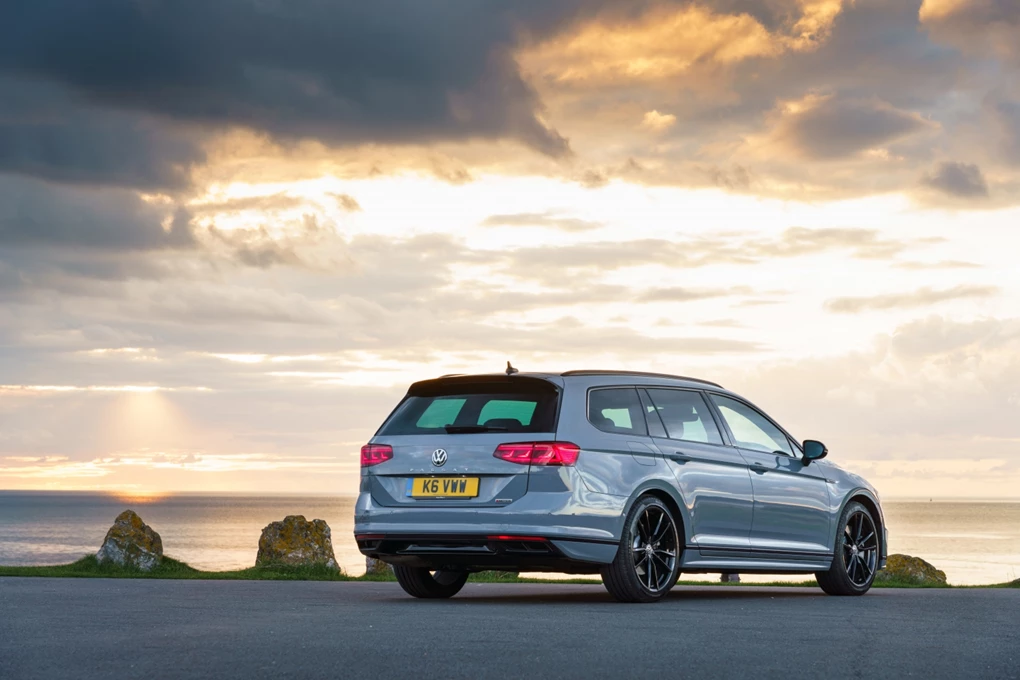 You can also choose the Passat in an Estate derivative, too, offering a far more useful bodystyle – especially if you carry larger items or pets, for example – and a huge 650-litre boot that's one of the largest in its class. Strong build quality and a comfortable and refined driving experience makes it an ideal option for longer trips. 
Arteon – from £34,575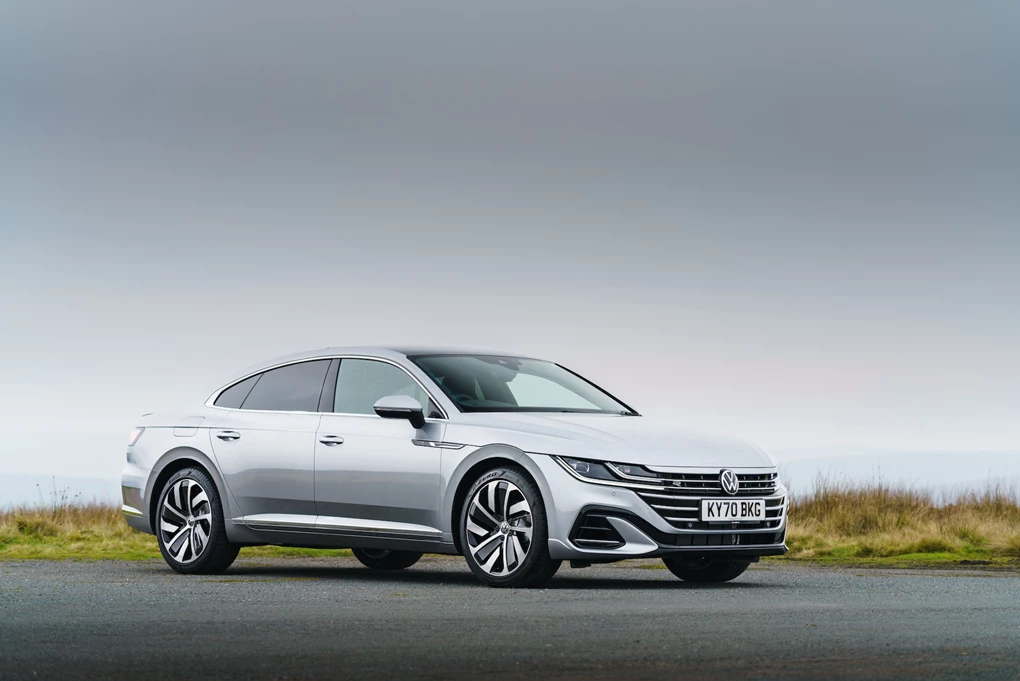 Possibly the most stylish of all of Volkswagen's cars, the Arteon is more of an executive car than the Passat, with its large fastback shape and premium interior helping it to feel a closer rival to BMW and Mercedes models. You do pay for it, though. 
Arteon Shooting Brake – from £35,395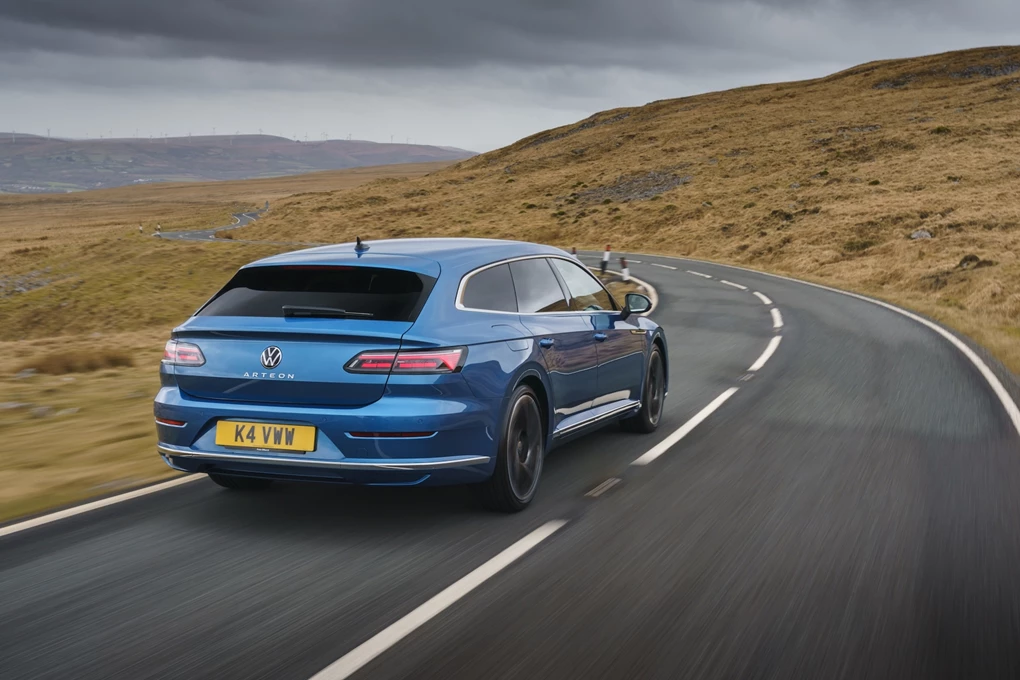 Another recent addition to the range, the Arteon Shooting Brake is a more glamorous take on an estate car, though still offering plenty in the way of spaciousness, if not quite so much as a standard Passat Estate. 
Touran – from £29,115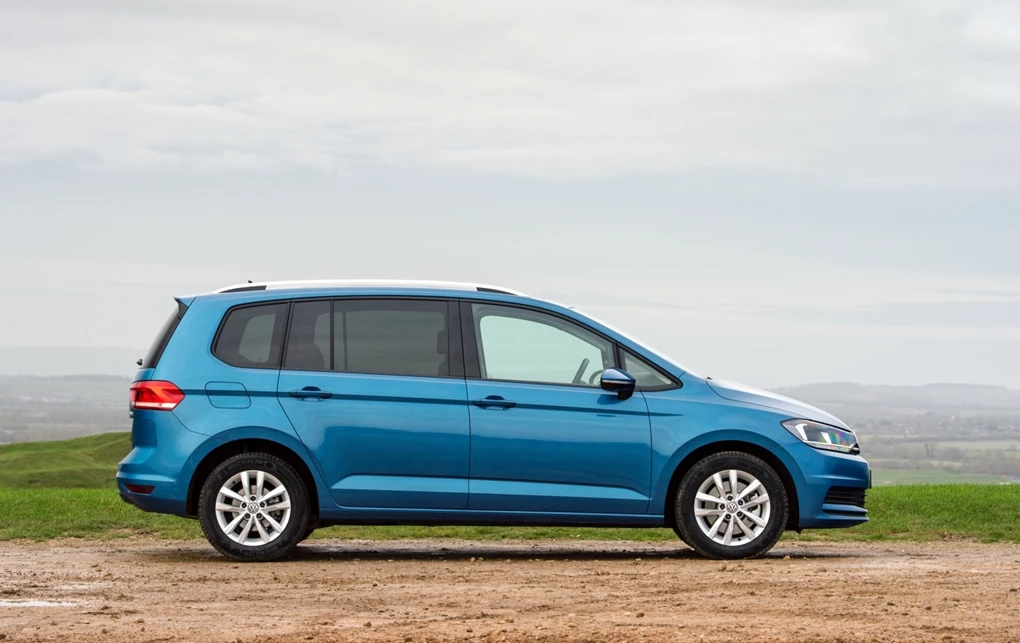 While Volkswagen's range might be rather SUV-heavy these days, the firm hasn't forgotten about its more traditional MPVs. The Touran is the smaller of two people carriers, though still offers seating for seven, and a well-built and comfortable interior. 
Sharan – from £34,720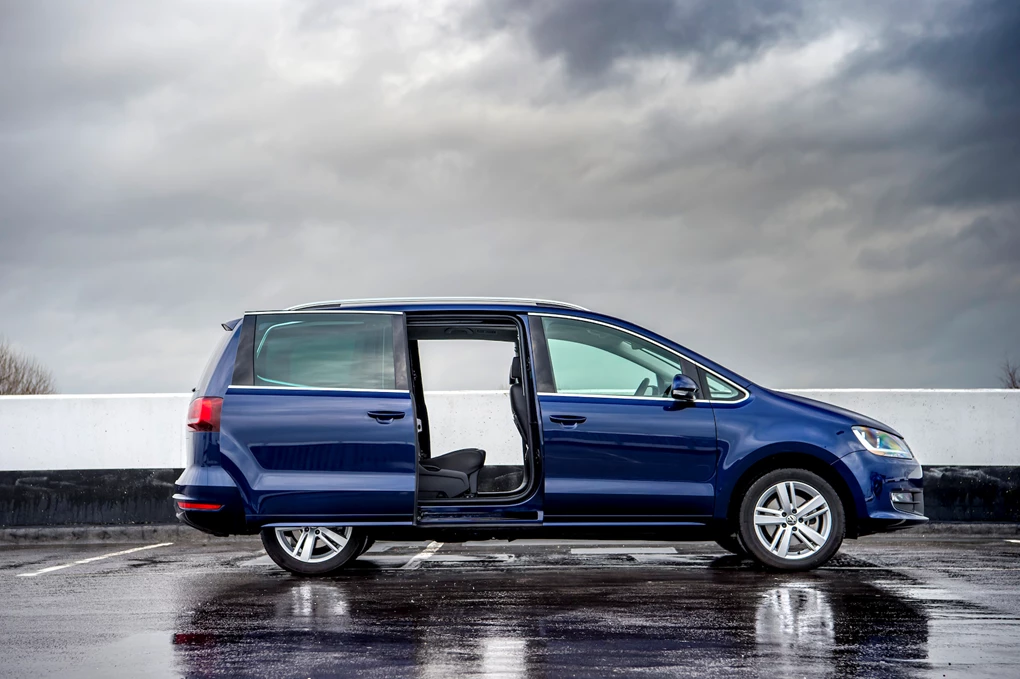 Last but not least is the Sharan – Volkswagen's largest MPV that can seat seven in comfort. It's a superb family car choice, thanks to rear sliding doors that enable easy access and prevent any children from dinging other cars when opening their doors. Though it's now a few years old, it remains one of the more accomplished people carriers on the market today.
Enquire on a new Volkswagen