Save money on a new Audi today
To the uninitiated, a car is a car. But to those in the know, the trim level is very important – and in Audi's case, a discreet little silver badge depicting the word 'S-Line' is an indication that a car is something a little bit special.
But what is S-Line, what does it mean, and what does it do for your car?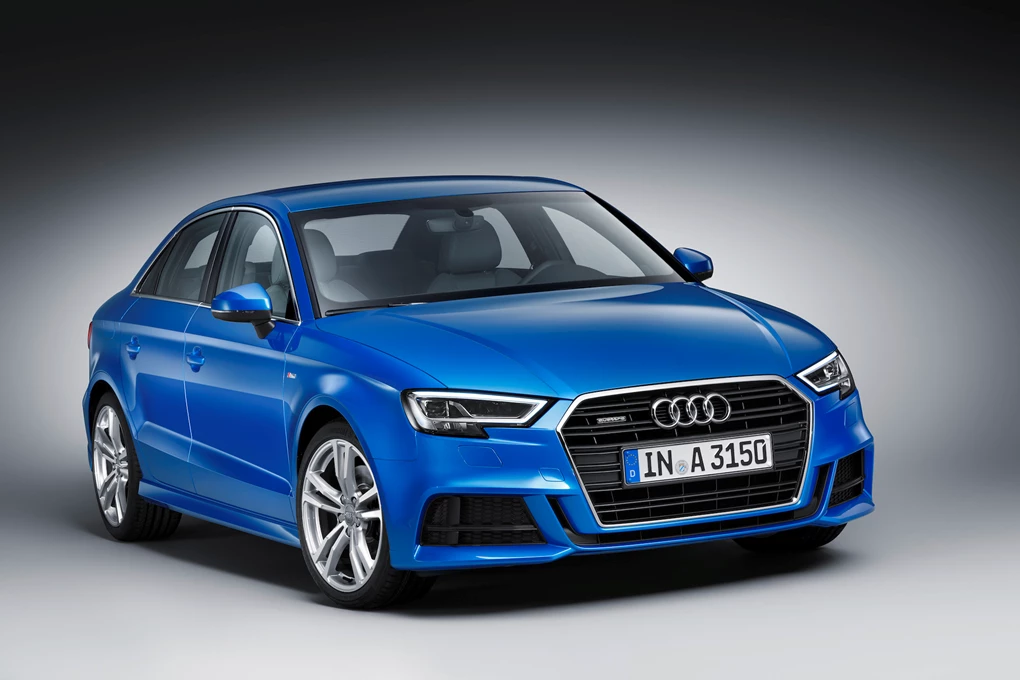 What is Audi S-Line?
Audi S-Line is the brand's top trim – you can add an S-Line package to any car in the range from the A1 right up to the new A8 – in all cases giving your Audi a more sporty, purposeful look as well as some desirable extras.
What S-Line does to the outside of your Audi
It's easy to identify an S-Line Audi on the road, thanks to its bigger wheels and 20mm lower ride height, which automatically give the car a lower stance than more conventional trim levels.
Not all S-Line models sit lower, however, as in the UK the firmer ride doesn't always sit well with our road surfaces, and some people find it too hard. As such, the sports suspension option is a no-cost delete option.
S-Line Audis also get larger air vents, deeper side skirts and subtle but distinctive S-Line badges, which are usually found on the lower edges of both front wings, behind the wheel arches.
Most S-Line models also come with Xenon headlights, along with gloss black window surrounds and LED taillights, with distinctive 'kinetic' indicators that move across the lamp lens when switched on.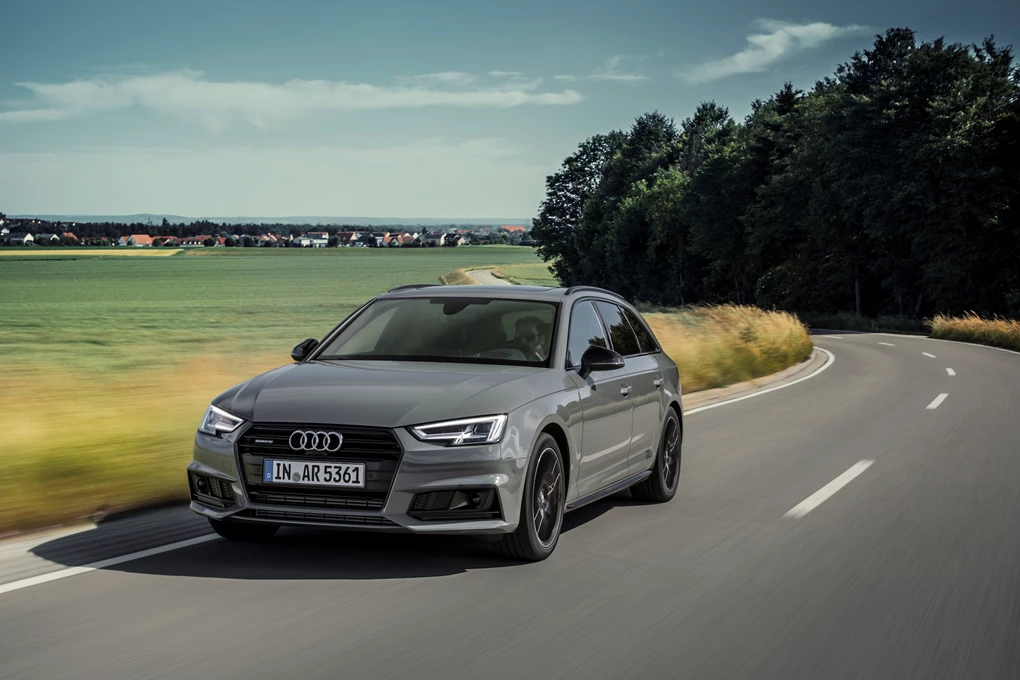 What S-Line does to the inside of your Audi
Inside the cabin, S-Line models get additional styling touches, but they rarely get any extra kit – the options list remains a nice little profit centre for Audi and its dealer network.
So, while you still need to fork out for top-line tech and infotainment systems, you'll get a distinctive flat-bottomed three-spoke steering wheel with a chunkier leather feel, brushed aluminium accents around the instrument binnacle and centre console and a perforated leather 'sports' gear knob.
S-Line cars also get sports seats, which have more of a sculptured feel. All S-Line models get leather trim, too, even if the S-Line pack is specified as an upgrade on a model that would otherwise have cloth.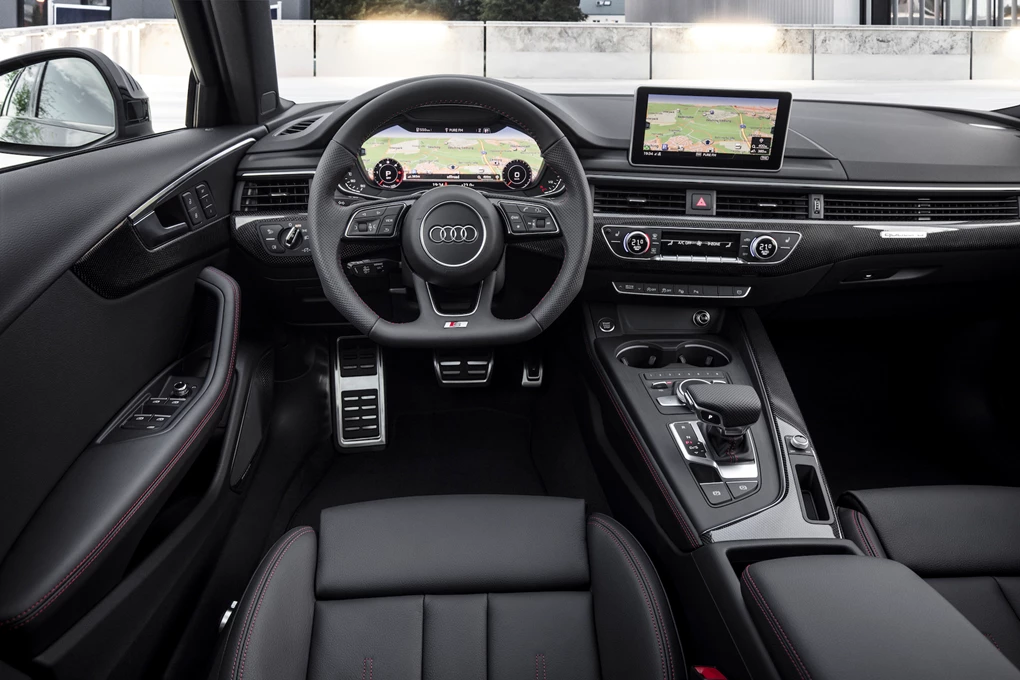 Does it improve resale values?
In a word, yes. S-Line trims are especially popular with fleet managers, as they improve the car's resale values quite considerably. Indeed, the positioning of the S-Line badges on the side of the car is, in part, to help auctioneers and punters automatically identify a car as an S-Line model as it drives through the auction ring.
You have to be careful, though, as while opting for S-Line is a no-brainer on the larger Audi models, which have a larger value to retain, it doesn't always add up on the smaller, cheaper models.
In general, S-Line adds around 10 per cent to the car's resale value, though this varies from model-to-model.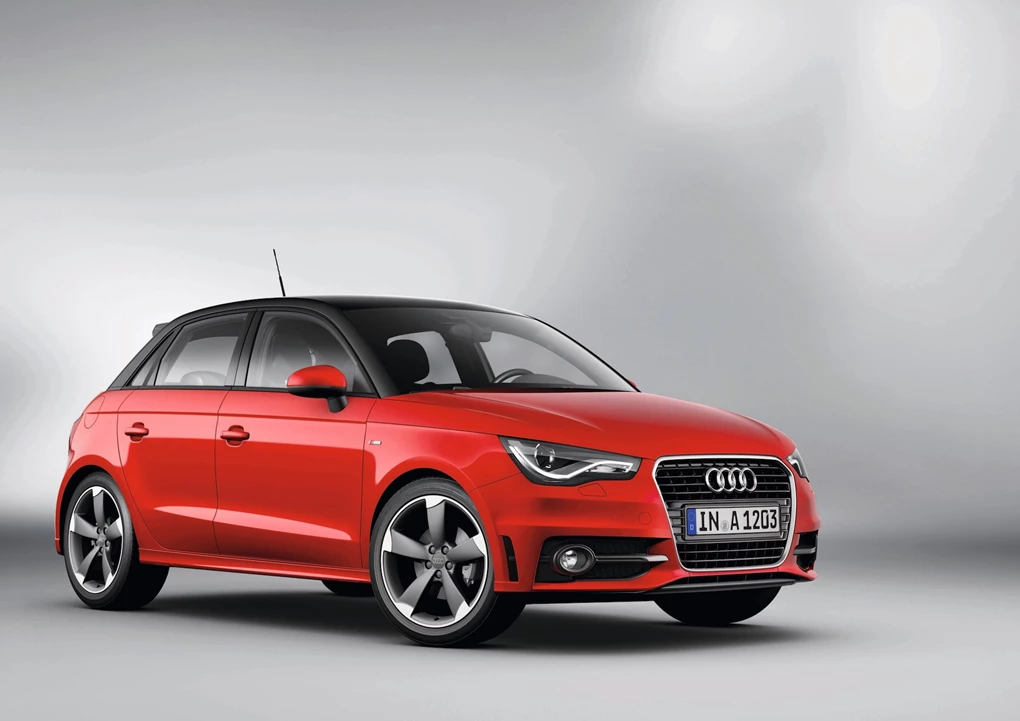 Is it worth it?
This is entirely subjective. First of all, you may find spending upwards of £2,000 on what is, essentially, a visual upgrade package is superfluous to your needs, in which case you may deem it unnecessary, especially if the long-term resale value impact isn't that huge, or won't affect you as you're buying the car on a PCP or lease arrangement.
However, it's a nice improvement to a standard Audi and certainly makes your car more desirable as a used vehicle. Plus, some of the S-Line wheels look fantastic!